2019 was quite a year, wasn't it? A lot has happened in Jax from the debacle that was the on-again, off-again maybe pending sale of JEA, to the demolition of The Jacksonville Landing, to Minshew Mania. However, we here at JRR want to reflect on some of the newsworthy food stories that happened in 2019; stories that maybe fell under the shadow of some of the other big things happening in our city. So, in no particular order, here are some of the top food/restaurant related stories that happened in 2019. Know of any stories that we may have missed? Let us know in the comments below.
Community Comes Together to Save Magnificat Café
On December 6th, News4Jax reported about the family that owns and operates the Magnificat Café in downtown Jax. In a cruel twist of fate, three members of the Desclefs family were diagnosed with cancer. It appeared that the long-standing Magnificat Café would have to close as the family began the fight for their lives. However, the community had other plans. By Monday, December 9th, the Magnificat Café was flooded with customers, eager to support their neighbors and keep a local favorite open. An online fundraiser was set up and so far, has raised almost $70,000. Local attorneys and business neighbors, Farah & Farah, matched up to $10,000 in sales at the restaurant from December 9th – 13th. The fundraising efforts have allowed the Desclefs to hire help to maintain the restaurant and keep it open for now. Hopefully the support will continue in 2020. If you'd like to donate and help the Desclefs during this trying time, click here.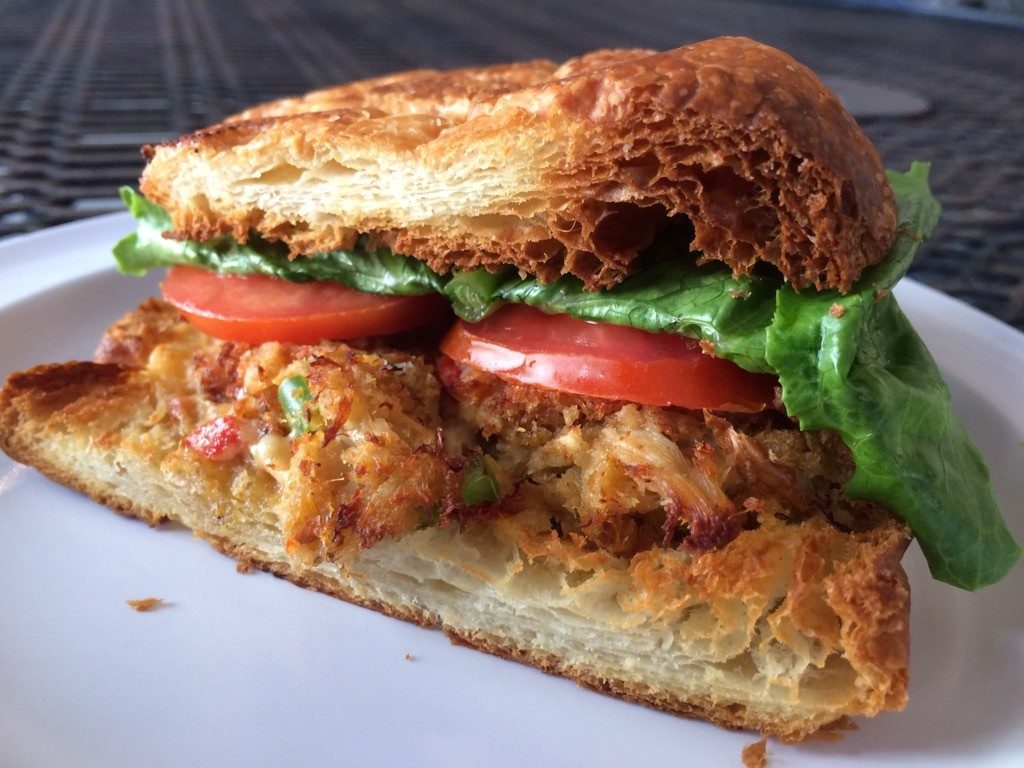 Local Favorite Maple Street Biscuit Company Acquired by Cracker Barrel for $36 million
In 2012, Scott Moore and Gus Evans opened their first Maple Street Biscuit Company in San Marco and in seven short years expanded to 33 locations in seven states. The reward for their success was a $36 million acquisition by national conglomerate Cracker Barrel in October of 2019. As part of the deal, Moore will remain as CEO and Maple Street will operate as a subsidiary of Cracker Barrel. "No one will report to Cracker Barrel except for me," Moore stated. Also, Cracker Barrel's five biscuit concept restaurants, Hollar and Dash Biscuit House, will convert to Maple Street Biscuit restaurants. Does this mean that we'll start seeing Maple Street biscuits on Cracker Barrel plates in the near future? One can hope. It's always great to see a local company do well and grow. We wish the Maple Street team good luck in this endeavor and hope only for the best.
Moxie's Rebirth as Prati Italia
There are only a few locally owned restaurants in the St Johns Town Center and Moxie Kitchen + Cocktails was one of the best. However, a Canadian restaurant chain called Moxie's Grill and Bar is expanding into Florida, so Chef Tom Gray and his wife and business partner Sarah Marie Johnston decided to turn lemons into limoncello. In November of 2019, they announced a complete rebrand of Moxie Kitchen + Cocktails into an entirely different Italian concept, Prati Italia. Moxie will close after their scheduled New Year's Eve events and reopen mid-January 2020 as Prati Italia with Roman style pizzas and handmade pastas.
The Revolving Door of Sweet Pete's Restaurant Space
Sweet Pete's restaurant space seems to be having an identity crisis. After Candy Apple Café closed in 2018, it was announced in November of the same year, that Marcus Lemonis, star of MSNBC's reality show, "The Profit," would open MLG Restaurant with a vision of being an "upscale new American" restaurant. However, that vision would be short lived as MLG closed its doors six months later in May of 2019 with Lemonis reportedly stating that he "no longer wanted to invest money into the business." Fast-forward to October of 2019 and Jacksonville restauranteur Russ Disparti opened 10/Six Grill, an Alice in Wonderland themed restaurant. We're all cheering for 10/Six grill and hope it does well in 2020.
Food Trucks Become Big Business
The food truck scene in Jax has been thriving in recent years, but 2019 seemed to be a banner year for some of our local favorites:
Five Points Institution Closes
In 2019, we said goodbye to Derby House Diner, formally known as Derby on Park. Derby on Park has been in the Five Points area for many, many years. However, Derby has had a rough go of it in the past year. In 2018, the Derby on Park concept was sold to Jonathon Cobb and Dwayne Beliakoff, owners of The Bread and Board. After several months, they closed it down. In January of 2019, Derby was sold again, this time to Michael Schmidt and Chad Munsey, owners of The Bearded Pig and The Rec Room. After several thousand dollars in renovations, Derby on Park reopened with a soft relaunch in June of 2019 under a new name and concept, Derby House Diner. It's grand reopening occurred in September of 2019. In October of 2019, Derby House Diner shuttered its doors.
Medure Group closes an M Shack, announces opening of Midtown Table
In December of 2019, the Medure brothers announced the closure of the Riverside M Shack location. A month earlier, they announced a restaurant concept coming to Gate Parkway in the St Johns Town Center called Midtown Table. The two announcements made business sense as the Medure brothers stated they simply allocated resources from the M Shack Riverside closure to the soon-to-be open Midtown Table. Midtown Table is set to open mid-January 2020.
Kenny Gilbert cuts ties to Jacksonville, sets sights on Raleigh, NC
2019 was an up-and-down year for celebrity chef and "Top Chef" alum Chef Kenny Gilbert. Looking to expand his restaurant empire, Gilbert entered into an agreement with Jim Franks, owner of the Seachasers lounge in Jax Beach back in 2017. The result of that agreement was the launch of three concepts within the Seachasers building: Gilbert's Southern, Gilbert's Hot Chicken, and Gilbert's Beach BBQ. In January of 2019, Gilbert cut ties with Franks, citing "irreconcilable differences." After the split, Gilbert refocused his attention to his two remaining restaurants. However, after four years in business in the Northeast Florida area, Gilbert closed both Gilbert's Underground Kitchen in Fernandina Beach and Gilbert's Social on Southside Blvd in late 2019. Gilbert is currently working on his high-profile opening of Cut & Gather in Raleigh, NC which is set to open mid-February 2020.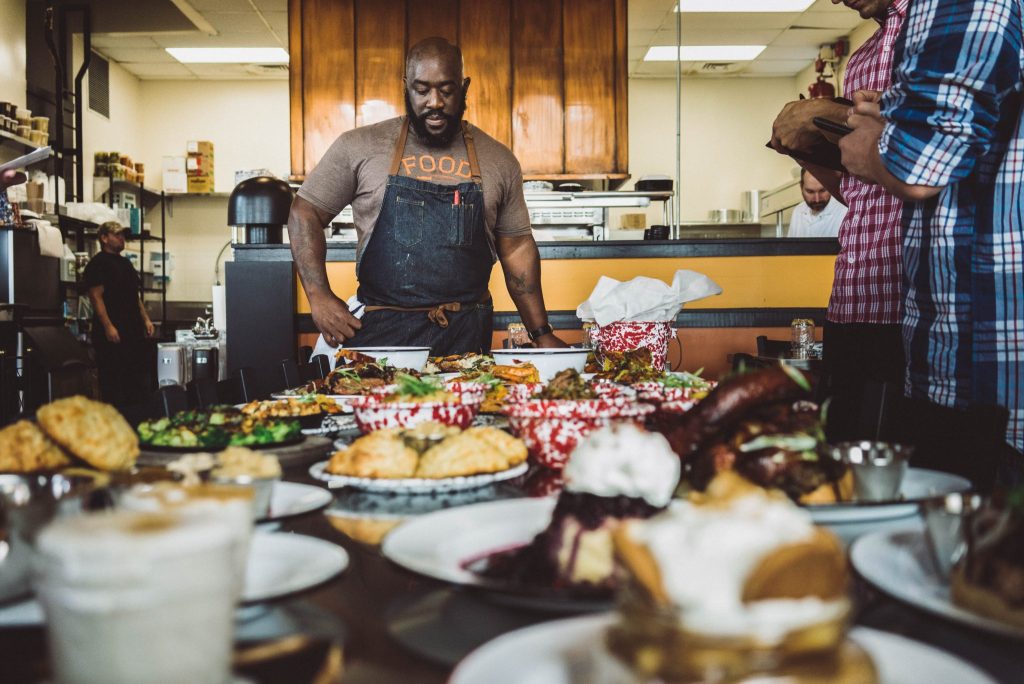 What will 2020 bring to Northeast Florida? We can't wait to find out!