It's peak ramen season! So what did we do? We drove the entire city of Jacksonville trying every relevant spot for ramen in the city limits to bring you our top 5 picks. At each stop, we kept it traditional with shoyu and then tried a ramen that was unique or considered their most popular. We hope you love the list and give each of these a try! 
The Process:
When we set out to rank the "best of" a category of food in Jacksonville, the first thing we do is build a list of the places that have stood out to us. Then, we call other foodies, food writers, and chefs we trust for recommendations. Lastly, we go to our social media pages and ask for recommendations from the public in hopes that they'll help surface a place or two that may have flown under our radar.
Based on all that research, we compile a list of the most relevant places to try and throw in a couple really obscure spots for good measure. We block out 2 to 3 days to drive the entire city with members of our writing team to taste every relevant restaurant in the category.
Things to note:
1. The restaurant/food truck MUST be in Duval county to qualify.
2. We will only consider chains if they are locally owned and based in Jacksonville.
3. The ranking is based primarily on the ramen served to us on the day we visited the restaurant to judge for the list. Sometimes that results in places that we expected to rank ending up missing the list based on inconsistency on the day of judging. We want to make sure that when someone uses our list to pick a restaurant they'll consistently get ramen we can stand behind — consistency matters.
We think you'll be surprised at fan-favorites that didn't make the list but hopefully you'll be thrilled with a couple places you may have never heard of and be inspired to check them out.
The List:
#5 Crane Ramen
Neighborhood: Five Points, 1029 Park St, Jacksonville, FL 32204
Crane makes ramen approachable. The atmosphere is wonderful, the service is top notch, and their small plates menu is among the best in town. Their ramen is enjoyable while not overwhelming your taste buds. If you're new to trying ramen, this is the perfect place to start. You'll love Crane's approach to subtle yet still very enjoyable flavors and they have a ton of options to choose from.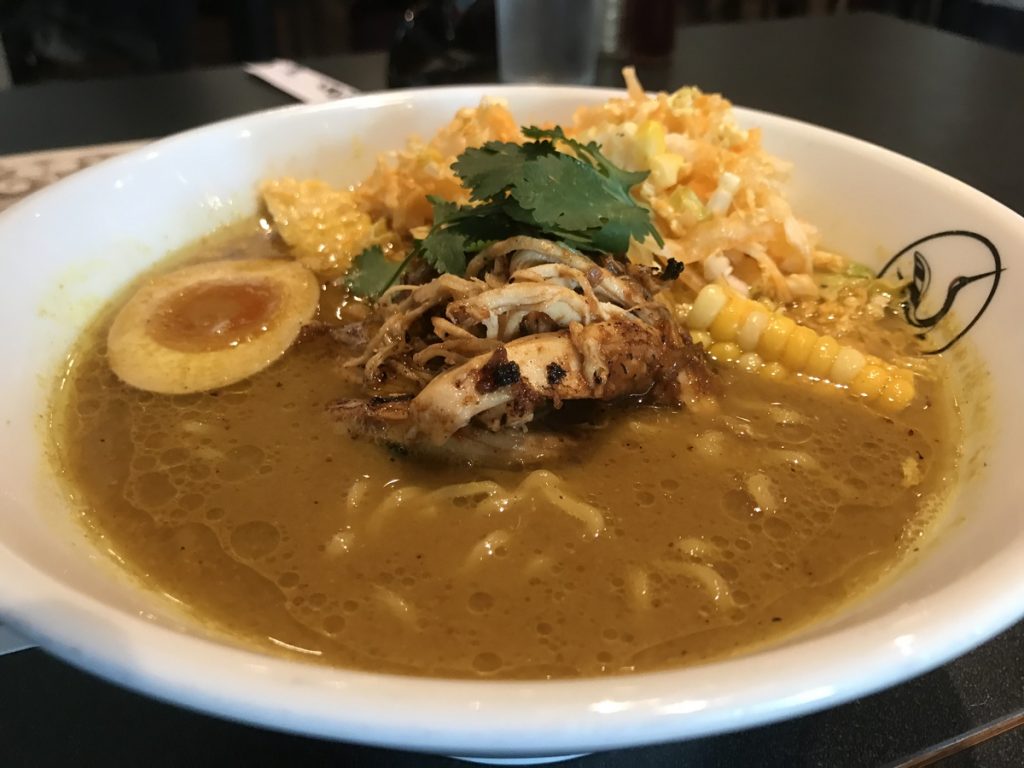 #4 Tokyo Ramen & Poke
Neighborhood: Neptune Beach, 630 Atlantic Blvd Suite 13, Neptune Beach, FL 32266
We all left very surprised and impressed with Tokyo Ramen & Poke. The flavors in their shoyu and tokyo bowl were mild but oh so very comforting. Their presentation and attention to details made for beautiful ramen bowls. Their ramen is what we'd crave on that perfect cold weather, ramen day — it's like a warm embrace, not too tight and not too long.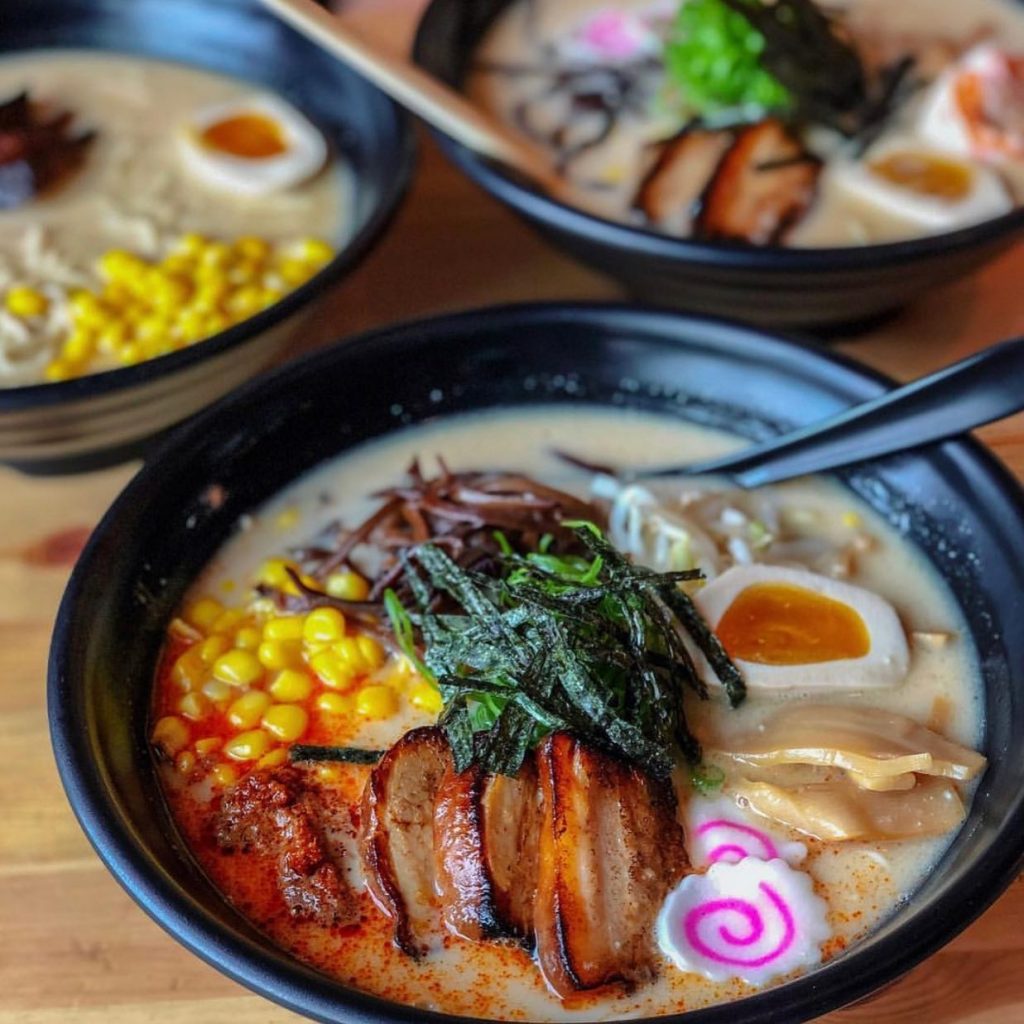 #3 Modu
Neighborhood: Baymeadows, 8602 Baymeadows Rd, Jacksonville, FL 32256
Modu boasts great noodles, flavorful broth and we enjoyed their meats more than any of the other ramen we tried. The chicken tender and pork were ridiculously good! Modu has something for those who desire the traditional and also adventurous when it comes to a beautiful bowl of ramen noodles. Warning — the noodles are so long, but we loved it!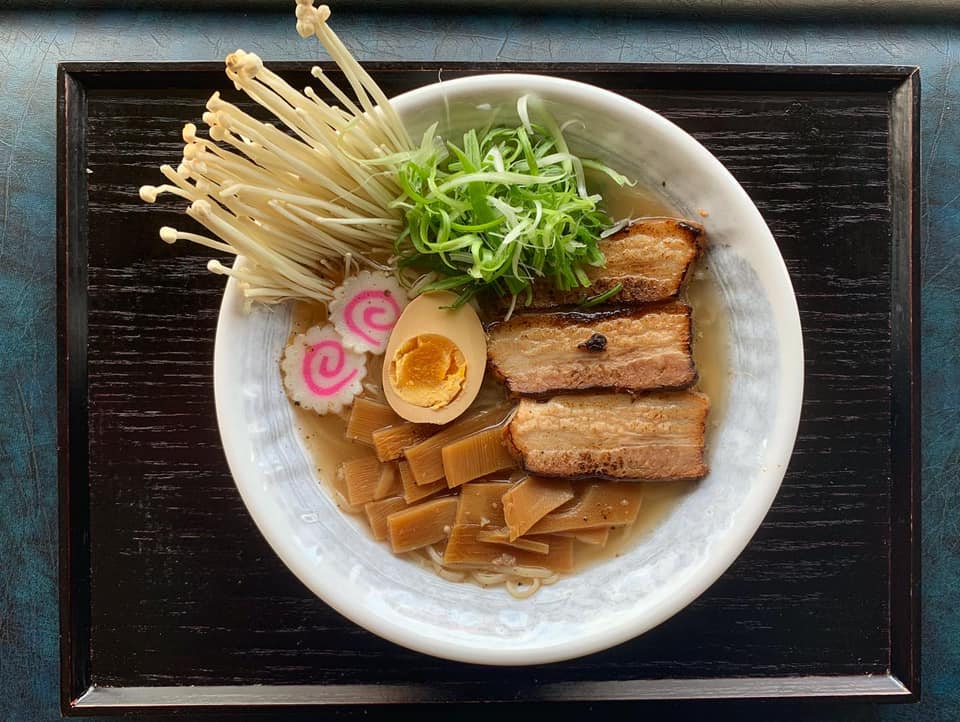 #2 Domu
Neighborhood: Town Center, 4852 Town Center Pkwy #101, Jacksonville, FL 32246
Domu's noodles are perfectly al dente and pack just the right amount of chew for maximum indulgence. They were our favorite noods and we suspect it's because they make their own noodles in house — very impressive. Each of the bowls have well-developed flavor profiles. What we loved about Domu was the cool atmosphere. Little details like the warm napkin to wipe your hands off to the decor makes you feel as if you've been transported to New York or London. Definitely finish your meal with a cone of their unique soft serve flavor of the day.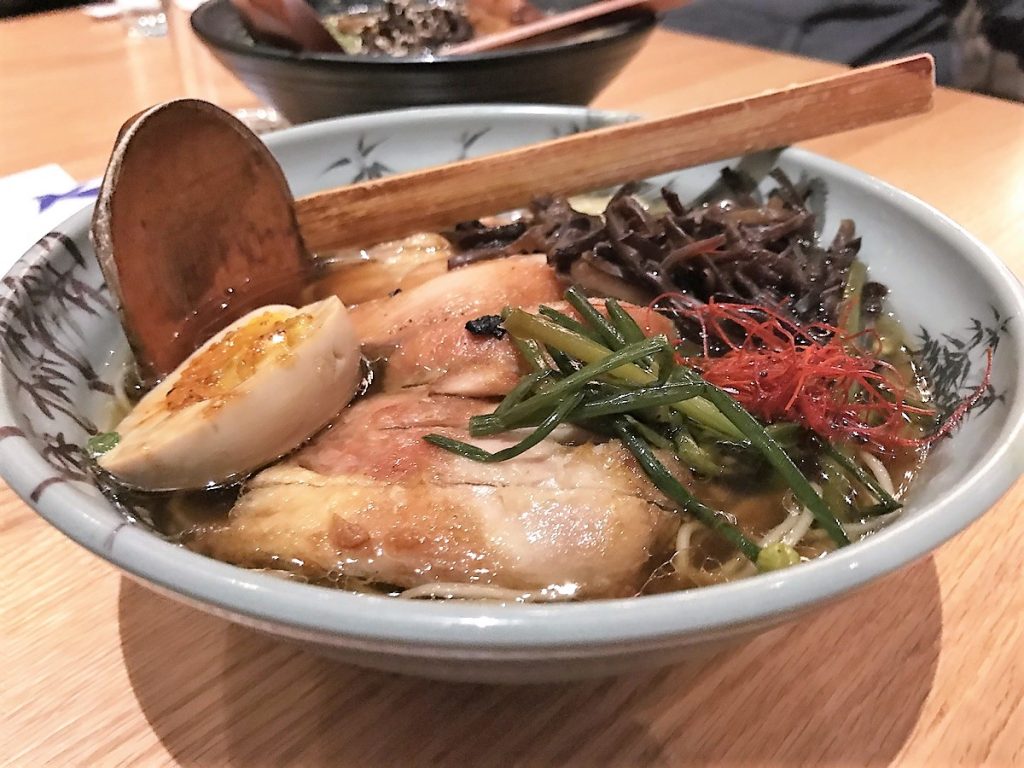 #1 Karai Ramen Bistro
Neighborhood: Southside/Jax Beach ,14286 Beach Blvd #29, Jacksonville, FL 32250
Throughout our journey of trying and ranking our city's best ramen, we constantly heard story after story about Chef Levi's obsession with making the perfect bowl of ramen. One local magazine writer shared that when she interviewed him, he spent an entire hour breaking down the science behind what goes into making the perfect bowl of ramen. He's so particular about the broth being just right that he uses viscometers to ensure he's getting the perfect viscosity every time — an amazing attention to detail. Karai's ramen embodies some of the most unique and rich ramen flavors we've ever had. Chef Levi is truly a master of his craft. He eats, sleeps and breaths ramen and that's why we think it's the best in town.   
We asked one of Jacksonville's most celebrated chefs, Chef Dennis Chan to share his thoughts on Karai and here's what he had to say:
"You can taste the love that chef Levi and crew put into every bowl of Ramen that they serve at Karai. Their layers of flavor are created the classic Japanese way, built with a tare, then a broth. We are lucky to have the talent that they showcase at Karai right here in Jacksonville!"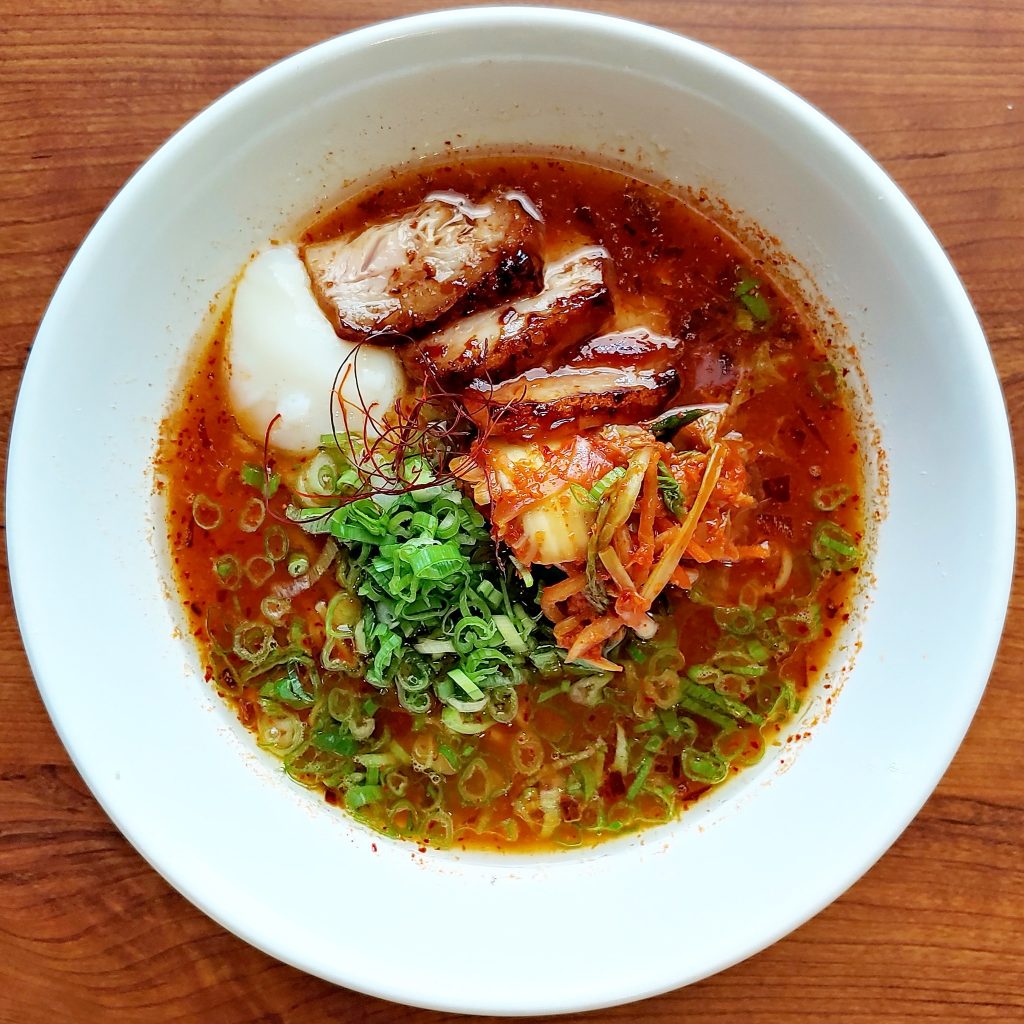 Honorable Mention: Hibachi Express
Location: University, 5921 University Blvd W #1, Jacksonville, FL 32216
Hibachi Express is serving some tasty ramen at a crazy value. They fry an egg and plop it into their broth at the end, and it basically makes the entire bowl of ramen taste like breakfast heaven. If you're not an egg fan, then ask for it on the side. Otherwise, this could be your new ramen for breakfast spot!
Be sure to check out these places on our list and let them know Jax Restaurant Reviews sent you. Happy noodle slurping!