One of the things that has been most enjoyable to me about moving to Jax as a Midwestern cuisine refugee has been the large culinary diversity that a cultural hub like Jacksonville can provide. I've been exposed to many different foods and cultures that I normally would not have been able to try. Cultures that many people take for granted are nonexistent in other places. Like, I had never heard of or tried a bunch of things that I now eat somewhat regularly. Things like empanadas, hot pot, samosas, etc. are all foreign concepts to many areas in the United States, but we have access to because of the great city we live in. We are truly blessed with a variety of food cultures, which is rad.
That being said, there are many groups represented, so newcomers need to offer a better or more unique product to make way in the market. It's a tough world out there for a restaurant owner, and you can't cut it anymore by slapping BBQ chicken on a pizza, or an onion ring on a burger. Innovation is rewarded, and because of that, our food scene continues to grow. As a certified pro in the food truck scene, we have some great trucks, so when I tell you that there's a new one out there that's taking no prisoners, know that I'm not mincing words.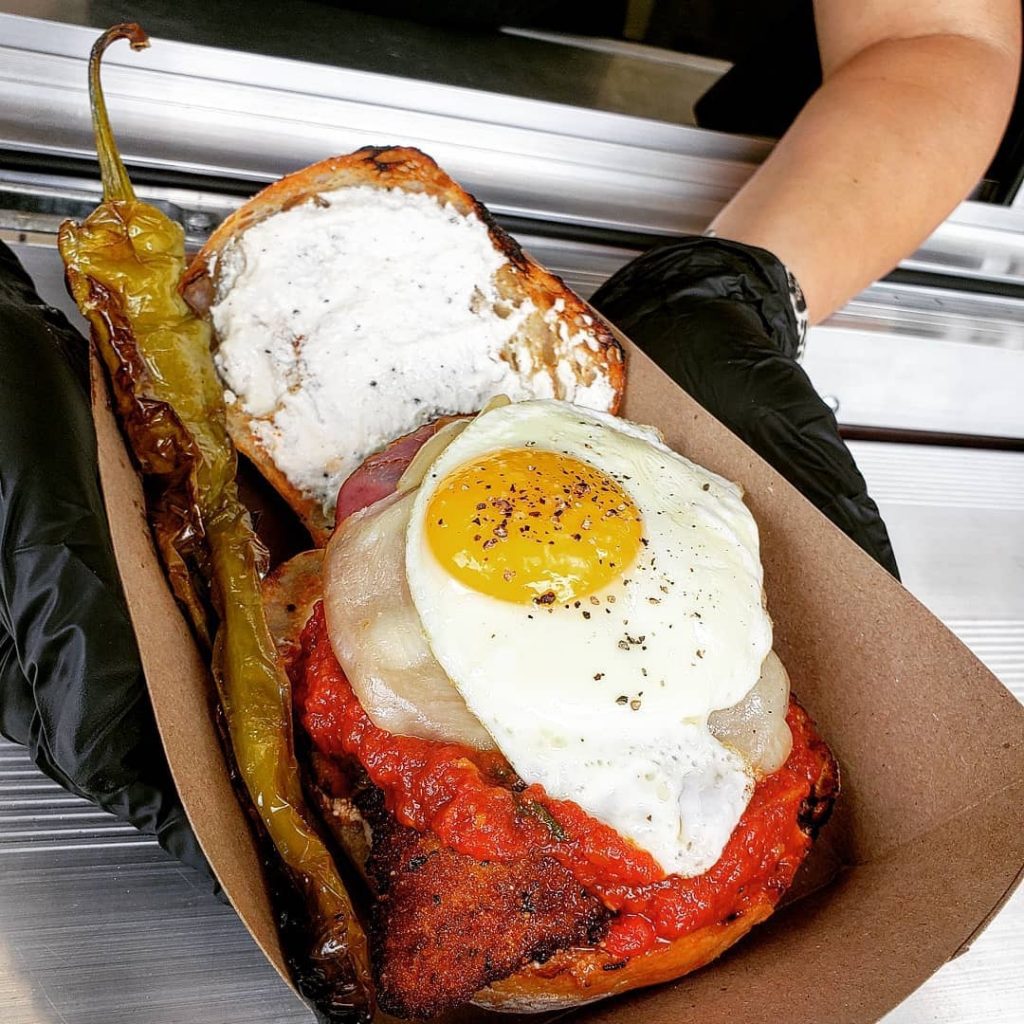 A brand spankin' new food trailer called Vucca Street Food is serving up a cuisine completely unique to Jax, and it's REAL good. They serve what they call "Regional Italian-American" street food, and it's unlike anything I've ever seen or tasted. It takes flavors that are familiar, and presents them in a way that I really hadn't even considered, but that has started to be a regular craving. 
I was able to try a few different menu items, and I will say up front, anything you order is gonna taste good. So my initial advice is: be adventurous when you stop by. Or, do what I always recommend doing: ask them what you should order.
The first item I tried was the "Maialino" which is a wonderfully moist cut of rosemary roasted pork, with sharp provolone, lemon caper aioli, and garlic rabe on a toasted sesame roll. This may have been my favorite item. Part of the reason is the pork alone. I have eaten my fair share of dry and flavorless pork, most frequently in its "pulled" form. And this piece of pork had more flavor than I even thought pork could carry. What made it even better was the sharpness of the cheese, which is beautifully paired with the savory pork and the nice crunch from the bread adding some texture variety. It's a really great bite of food that I still sometimes daydream about.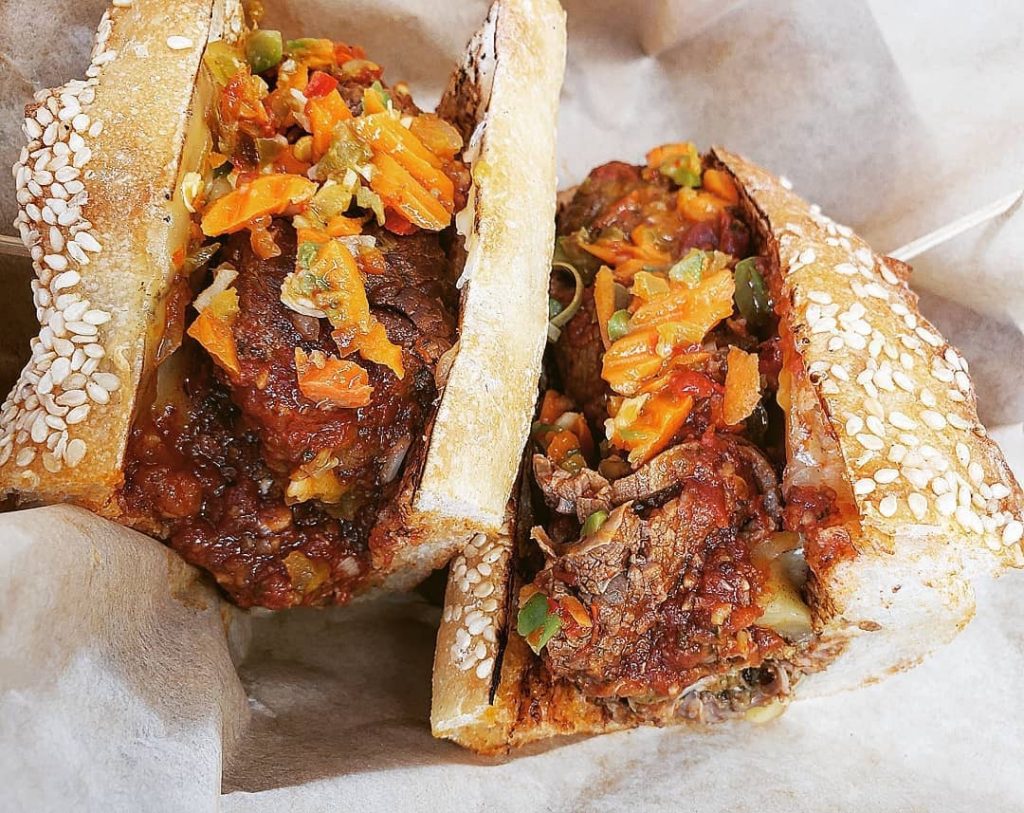 The second set of items were the two sausages, the "Salsiccia" and the "Pollo Umbriaco". The Pollo Umbriaco was the tamer of the two, and comes with a basil mayo and arugula. They make their own sausages, and you can definitely tell due to the depth of flavor. The Salsiccia was much spicier, but was incredibly delicious.
If you've ever had a chicken parm sandwich, I would hold on to that experience loosely, as Vucca redefined chicken parm for me. Their "Parma" (especially with a fried egg) is incredible, and was proof to me that you can elevate pretty much any dish. They also have vegetarian options, and not just your standard, "put a bunch of vegetables in a sandwich". On their "Mozza" they use a fresh mozzarella, tomato, grilled eggplant, and pesto, which makes the dish feel purposeful.
Vucca is going to be a big deal, and very soon. Their food is masterful and unique, and I promise you won't regret trying them. The only bad thing I can say is that they're Eagles fans! But despite that, go support these guys and enjoy the nuance they bring to our food scene and let them know Jax Restaurant Reviews sent you!