A few years ago, dim sum was almost unheard of in Jax. The only folks who knew to look for it or what to do with it were those who grew up in Chinese culture eating it with their families, and those who had traveled to Chinatown areas of large cities and enjoyed it.
As far as categories of ethnic foods go, dim sum is much more accessible than the first glance will convey. Who doesn't love meat and veggies wrapped in pasta dough or bread dough and then baked, fried, or steamed? Crazy people, that's who.
In the last year and a half, the number of dim sum restaurants in Jax has TRIPLED, which means that two have opened in that time. S&R Dim Sum is the latest spot to join the Jax restaurant scene. Located on Margaret Street in Riverside, S&R Dim Sum is proving itself one guest at a time.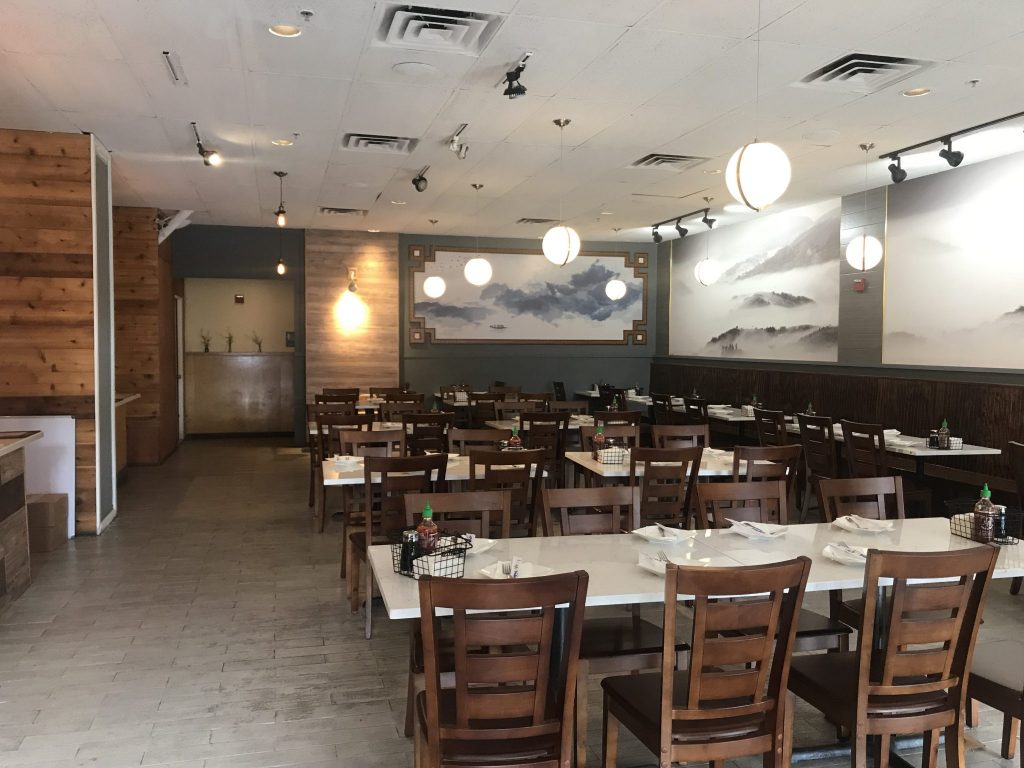 S&R Dim Sum is in the former Tamarind Thai space, which years ago was the Zoe's Kitchen spot. The address is 1661 Riverside, which is the building S&R Dim Sum is in, but you will find it along Margaret Street. The inside is bright and welcoming, with a casual feel due to the exposed edison lighting and wood plank walls. Maria or Sonny will quickly greet you, find a comfortable spot for you, and take your drink order. The menus have one side with printed rice and noodle dishes. The other side is composed of 30 thumbnail pics of dim sum choices. We focused on the dim sum on our visit to S&R. Instead of waxing poetic, here is a rundown of everything we ate:

Pan Fried Turnip Cake– this is a savory and hearty root vegetable cake. It had a nice caramelizing on it. If you haven't tried turnip cakes, do it!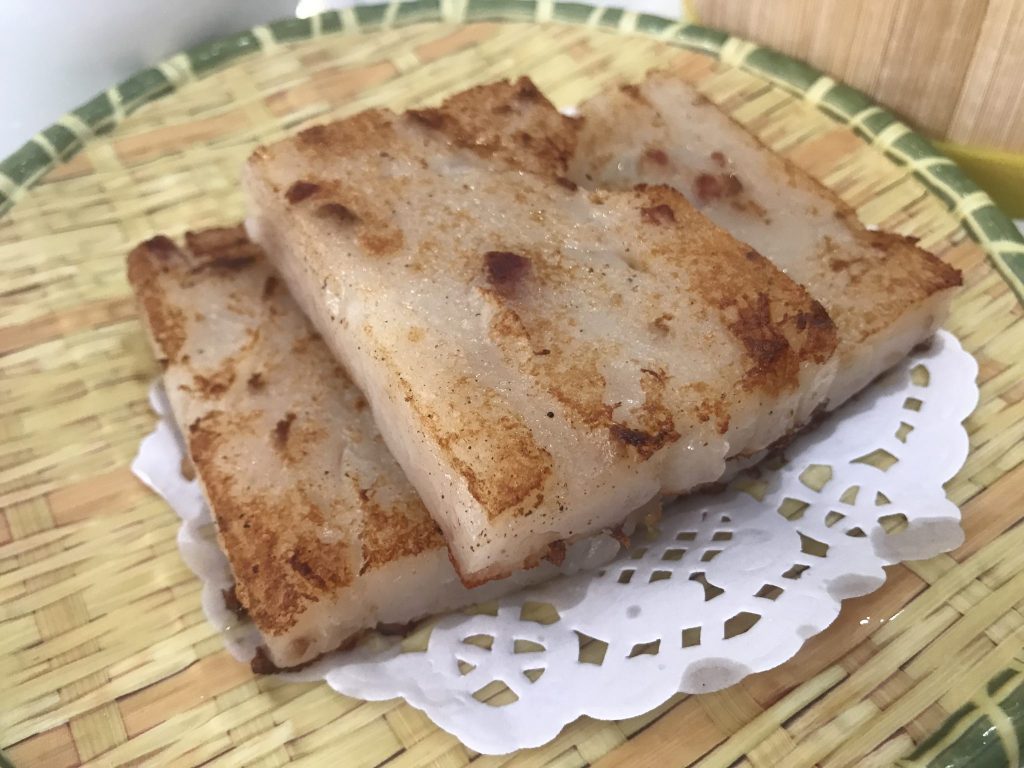 Pork & Shrimp Dumpling– this dumpling is a show stopper. Pork and shrimp are in a dumpling cup which is then steamed. This dumpling basically has a cylindrical shape with an open top. It had rich flavor with the pork and shrimp working together in an understated salty-sweet action. These are a must try at S&R Dim Sum.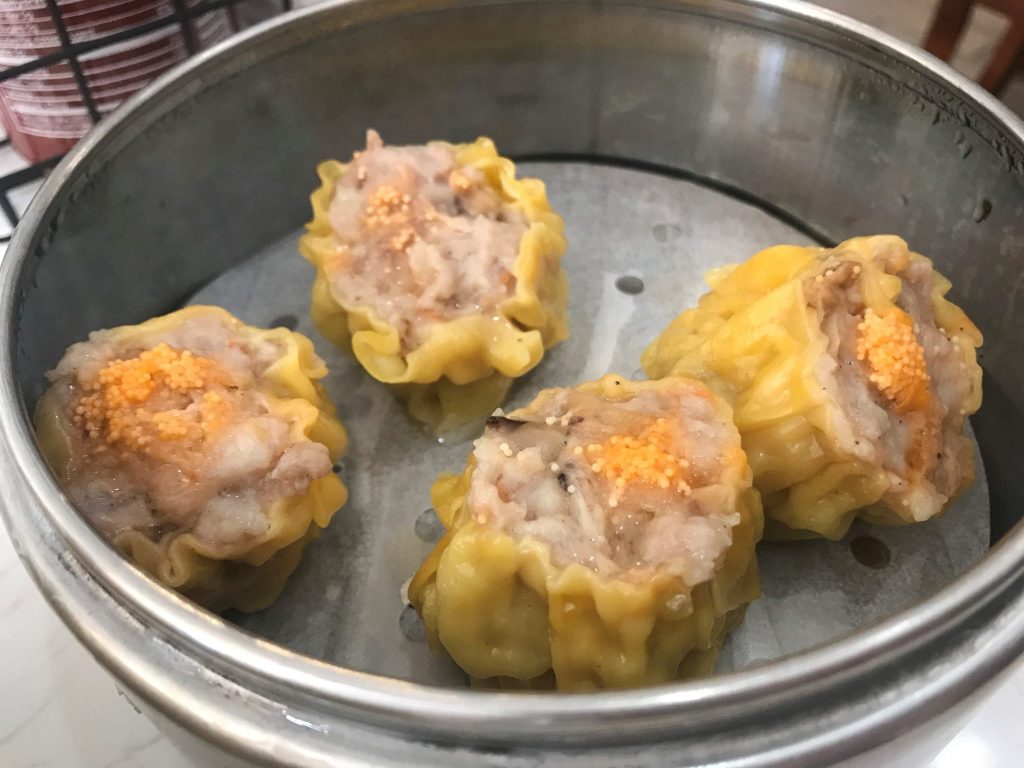 Pineapple Bun with Egg Custard– Pineapple buns are a perennial dim sum favorite. These pineapple buns are next level with the addition of egg custard inside. They taste like dessert, but it's socially acceptable to eat them at any point during your meal. If you are new to dim sum, try these pineapple buns with egg custard.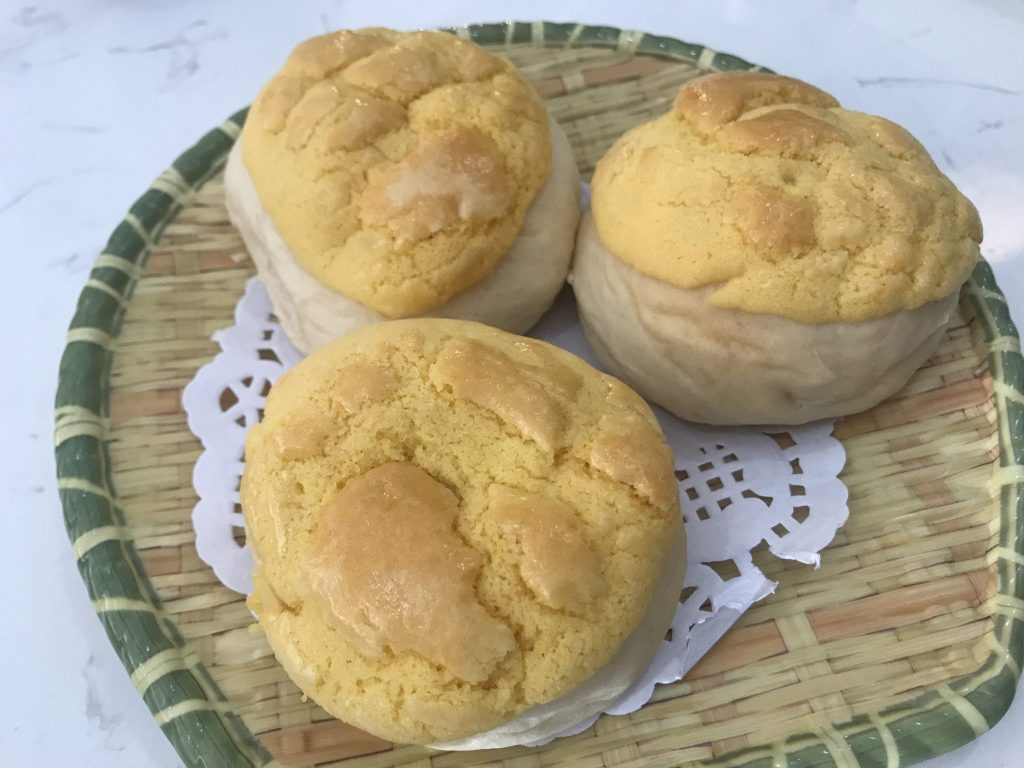 Fried Potstickers– Everyone loves gyoza, aka pork potstickers. These are the real deal. They come with a tasty dipping sauce.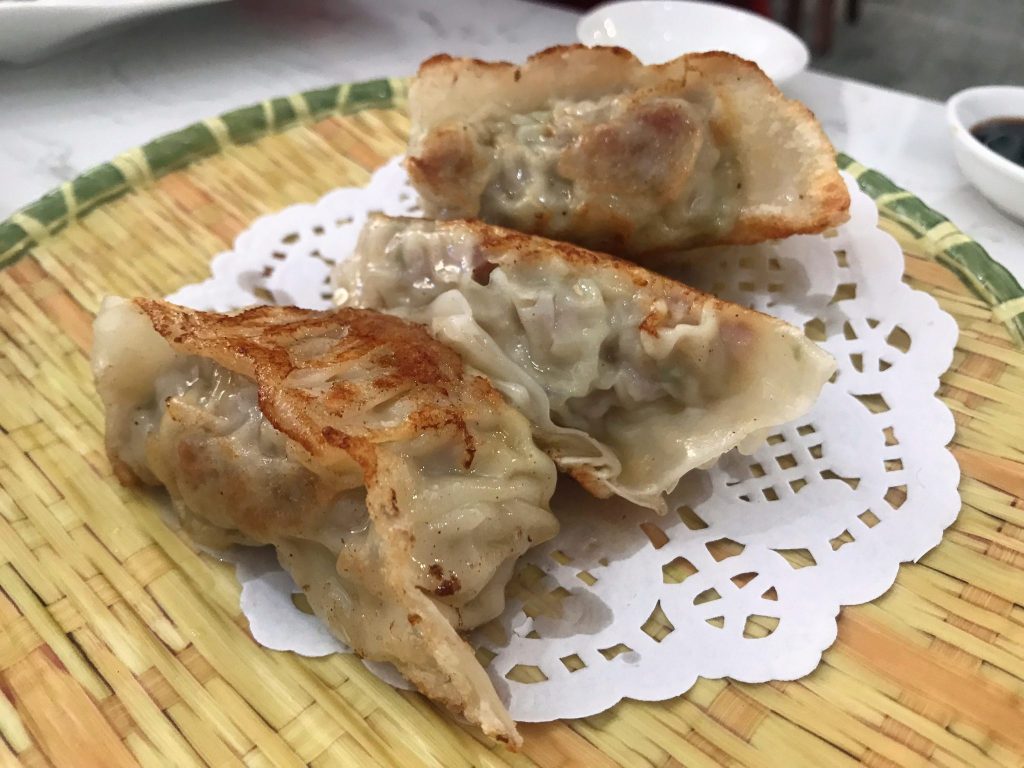 Fried Chive & Shrimp Dumpling– Similar in shape to gyoza, you must like chives to enjoy these dumplings. They have tons of chopped chives inside with shrimp before being fried.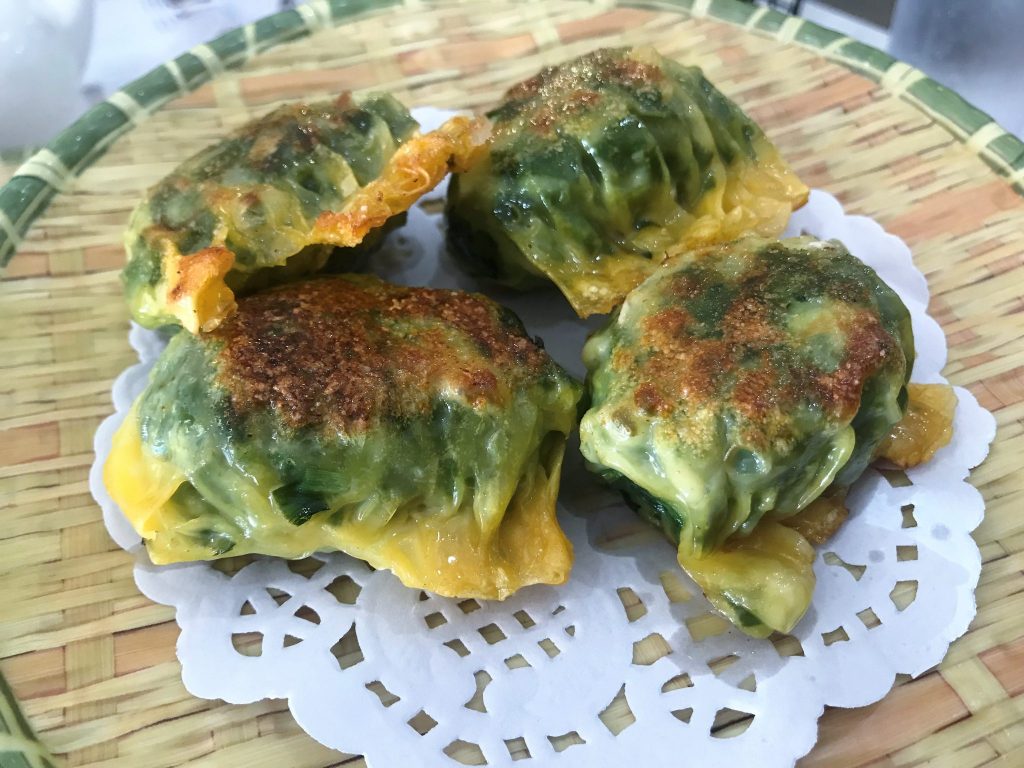 Steam Roast Pork Buns– Steamed pork buns are the first dim sum item I usually recommend to a newbie. They are soft and carby and filled with sweet-salty pork. These did not disappoint.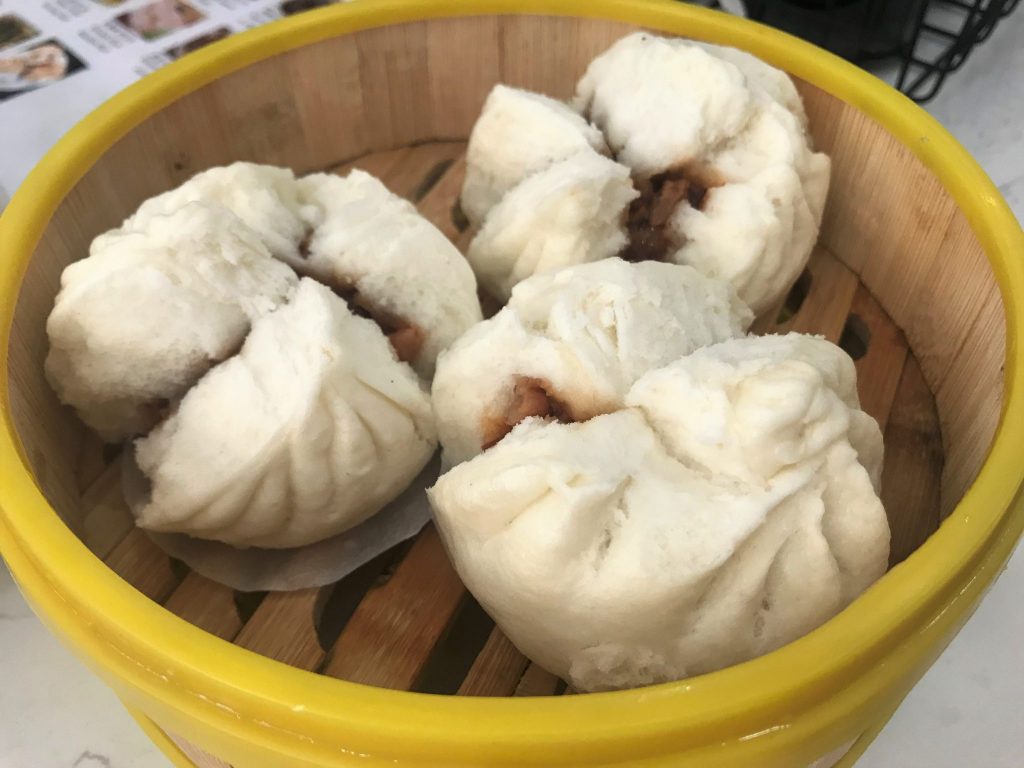 Steam Soup Dumplings– Soup dumplings are one of the most celebrated dim sum dishes. In order to make them, first you have to make bone broth gelatin, slice it in to pieces, and then stuff it in a dumpling with meats and seal it before steaming to cook the dumpling dough and liquify the gelatin. These are simply yummy. Don't skip the soup dumplings.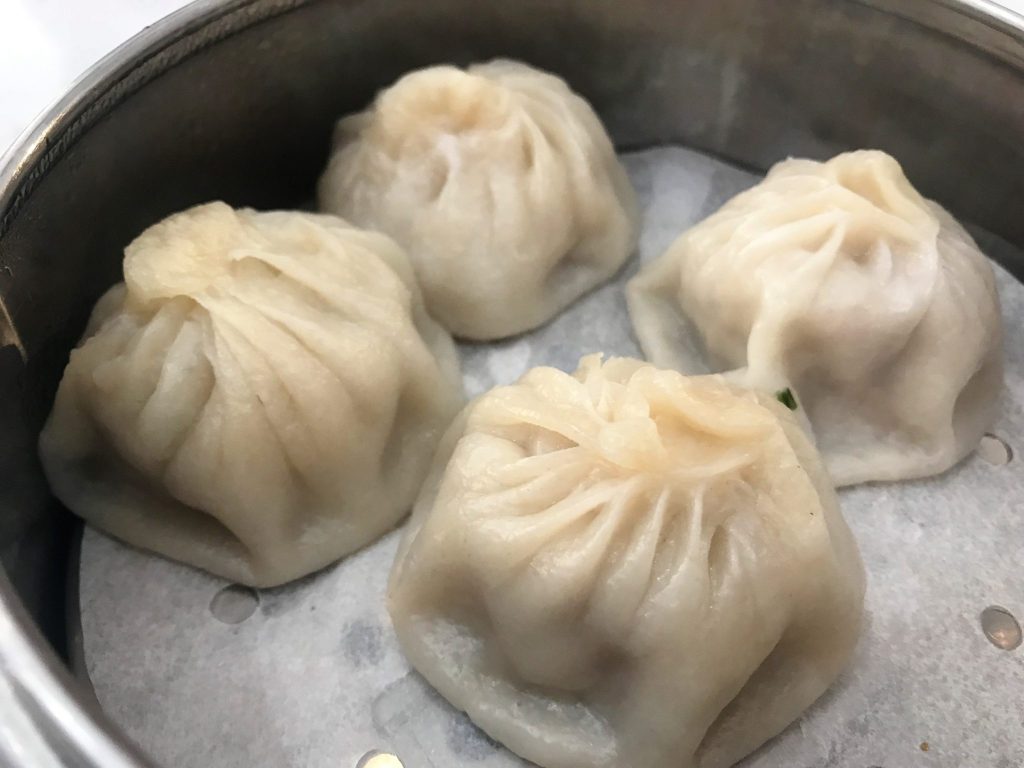 Salt & Pepper Eggplant and Salt & Pepper Shrimp– Both the salt and pepper eggplant and the salt and pepper shrimp were not on the printed menu, but Sonny told us they were a new option that were available and would be on the new menu when it's printed. Both dishes were fried to a golden crisp and were plenty salty, which we enjoyed as an intentional aspect of each dish. Both were topped with chives, jalapenos, and various spices and crispies. They were both full of flavor, but didn't overpower the eggplant or the shrimp. These were perfect and I would happily order either or both again.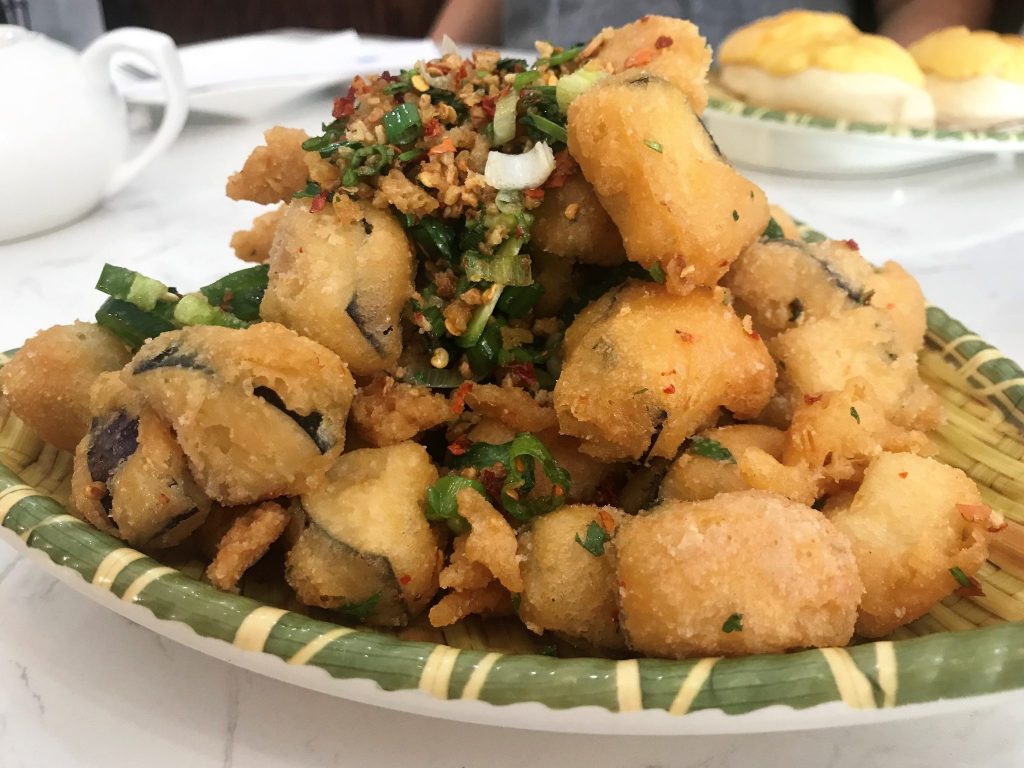 S&R Dim Sum is a welcome addition to Jacksonville. It's a casual, no-fuss spot with a modest menu full of delicious dim sum options. The service is personable and attentive, which is exactly what you would hope for at a family restaurant. If you need more dim sum in your life (you do, duh), check out S&R Dim Sum.