Located in a strip mall, Irie Diner is the definition of "not judging a book by its cover." This restaurant is a hidden gem serving up authentic flavors from Trinidad and Tobago and Jamaica. Stepping inside, you will feel like you've been transported to a true Jamaican paradise with sea-foam blue walls and island jams playing softly in the background. We were immediately greeted with a smile and asked, "How was your flight over?".
Taking a look around, the restaurant is very spacious with a variety of tables, booths, and a wraparound bar area. I immediately thought that it would be a great venue for hosting events, parties, and also a good spot for families or date nights. Note: they have a kids menu with chicken fingers, cheese burgers, and hot dogs…though I would totally understand if your child forgoes all of that and dives straight for one of the regular entrees! 
To be honest, when reading over the menu, I wanted to order everything. The menu is a bit extensive and can be overwhelming, but our waitress guided us in the right direction and helped us narrow down what we wanted. She categorized the food by spice level, mild vs. hot, and gave us a rundown of their specialties. We ended up going with the Bahamas Conch Fritters ($7) as an appetizer, the Jamaican Style Oxtail ($18) and the Jerk Chicken ($13) as our entrees. 
Before I even jump into the food, one of their most popular drinks is their Homemade Pineapple Lemonade ($3.27). It is served in a glass with sliced fruits and a cute cocktail umbrella. Truly refreshing and if you're a fan of pineapples, you'll love it.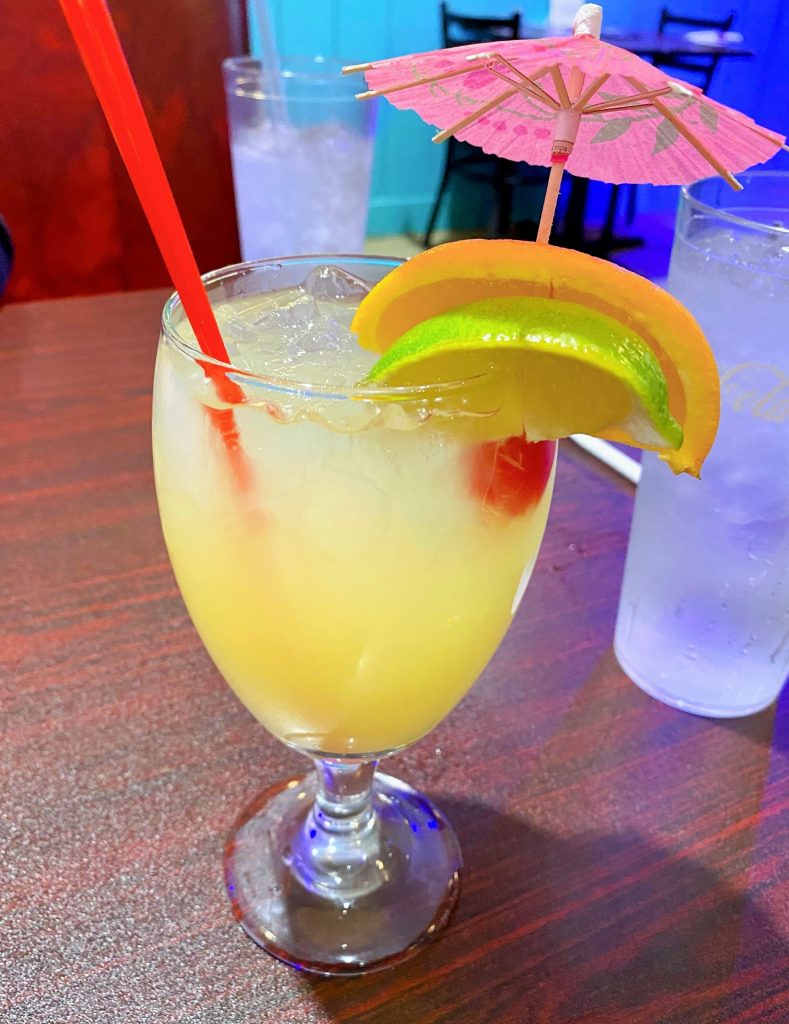 Now onto the best part — the food. The first dish was the Bahamas Conch Fritters — crunchy on the outside and soft on the inside with nicely sized portions of conch mixed with onions and peppers. These fried, fluffy bites were seasoned well and came out piping hot. The best part was the accompanying sweet pineapple mango chutney, which paired perfectly with the savory fritters.
Our waitress mentioned that the Jamaican Style Oxtail was their specialty dish, along with Rice and Peas (kidney beans) and Cabbage as the two most popular sides. Oh my goodness!  The meat was fall-off-the-bone tender and juicy! The dish came with a considerable amount of oxtail gravy on the side, which I eagerly poured all over the meat, cabbage, and rice. My mouth was watering before I even took a bite. The cabbage added the right amount of crunch and even more depth to the overall dish. Together with the rice and oxtail, it was a perfect medley of flavors dancing around in my mouth.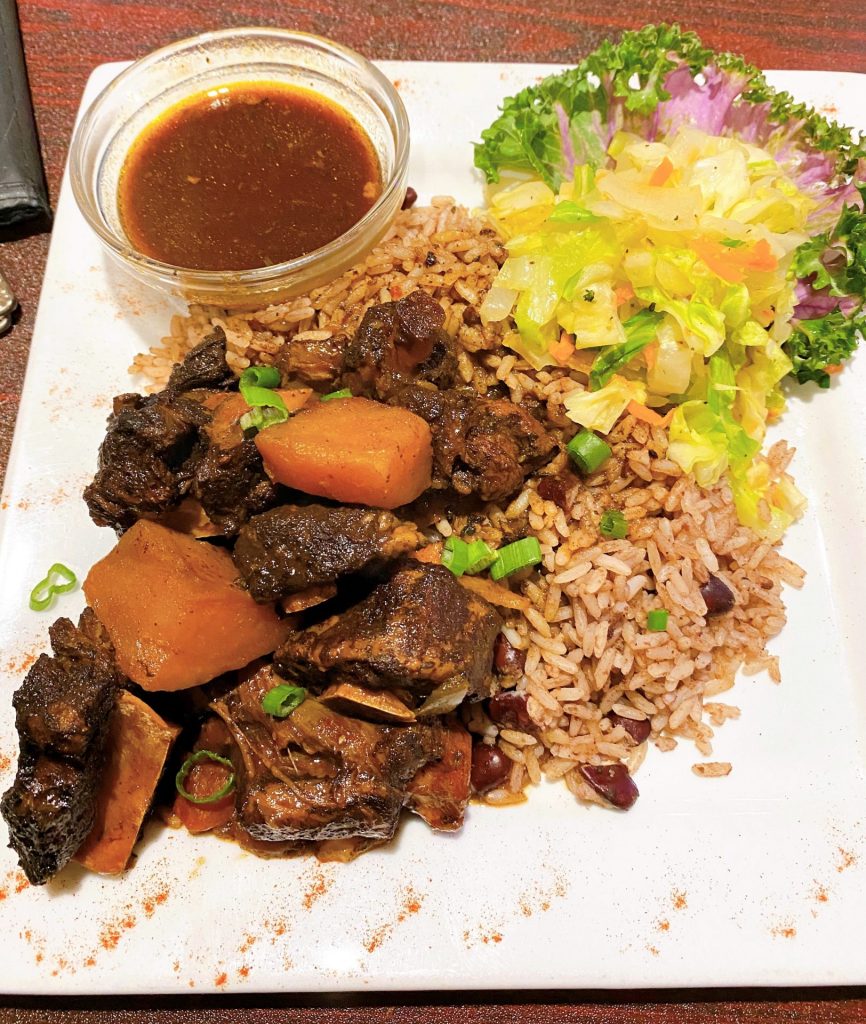 Jerk is a style of cooking native to Jamaica where the meat is coated in spices, such as allspice and Scotch bonnet peppers, and slow-cooked over a fire. If you enjoy spicy food, definitely go for the Jerk Chicken. They have other meat options, such as ribs or pork, that can be ordered jerk style if chicken isn't your thing. It wasn't overwhelmingly spicy, but I could feel some heat building in the back of my throat after each bite. Again, the meat was super tender and I learned that they marinate their meat for days, which is evident in the flavor profile. We were told to disregard the fork and knife and just dig right in with our hands — the true Jamaican way. With this dish, we ordered Jerk Fries and Rice as our two sides. The Jerk Fries were tasty and came with a sweet and tangy mustard-based dipping sauce. It was very easy to snack on but I would probably opt for the Rice and Peas and Cabbage next time.
While I don't have a huge sweet tooth, I was eyeing the dessert menu and the Caribbean Mango Mousse ($5) was calling my name. Word of advice: Definitely do not skip out on dessert! The light and velvety texture of this fruity dessert kept me coming back for more. The mango flavor was apparent in each bite.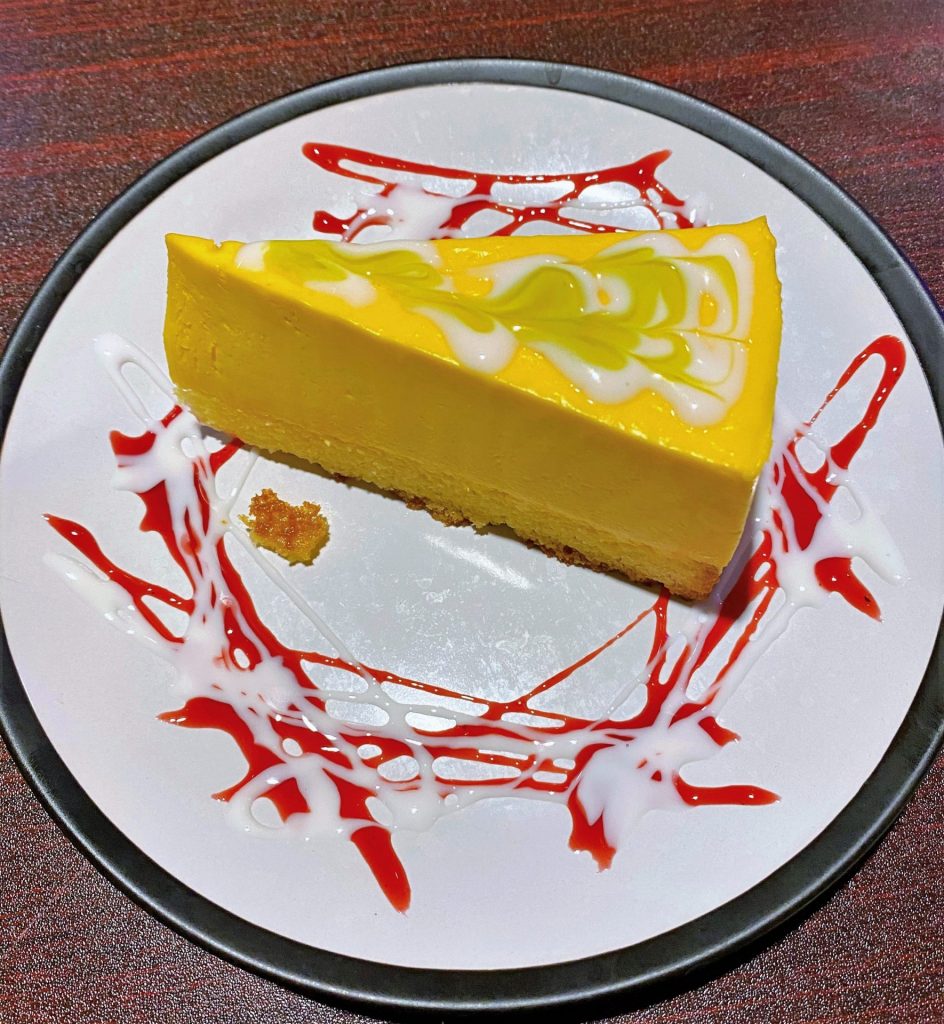 Other interesting menu items that caught my eye to try next time were the Goat Curry, Brown Stew Chicken, and traditional seafood dishes, like the Jamaica Ackee and Saltfish. If you're a vegetarian, they have options such as the Dominica Veggie Station: tofu seasoned and sautéed with peppers, onions, and garlic and your choice of jerk or curry seasoning.
No matter what side of town you live on, this restaurant is worth the trip. The owner and chef are passionate about their culture and it most definitely shows in their food. This is the place for delicious, authentic Caribbean cuisine. Not only is the food amazing, their hospitality exceeded my expectations and you will feel right at home. Irie is a Jamaican word meaning "good, nice, and pleasant"…this experience for us was definitely irie!
Irie Diner
1177 Park Avenue Suite 9
Orange Park, FL 32073