Jacksonville has come a long way in the past few years especially when it comes to events, festivals, concerts and most importantly, food! Just in the past few months we've had Porchfest, Winterland, and most recently the first ever Jacksonville Food & Wine Festival. Held this past Sunday, February 9th, 2020 under the Fuller Warren Bridge, this momentous event brought nearly 5,000 people together for a sampling of food, wine, local vendors, and artists.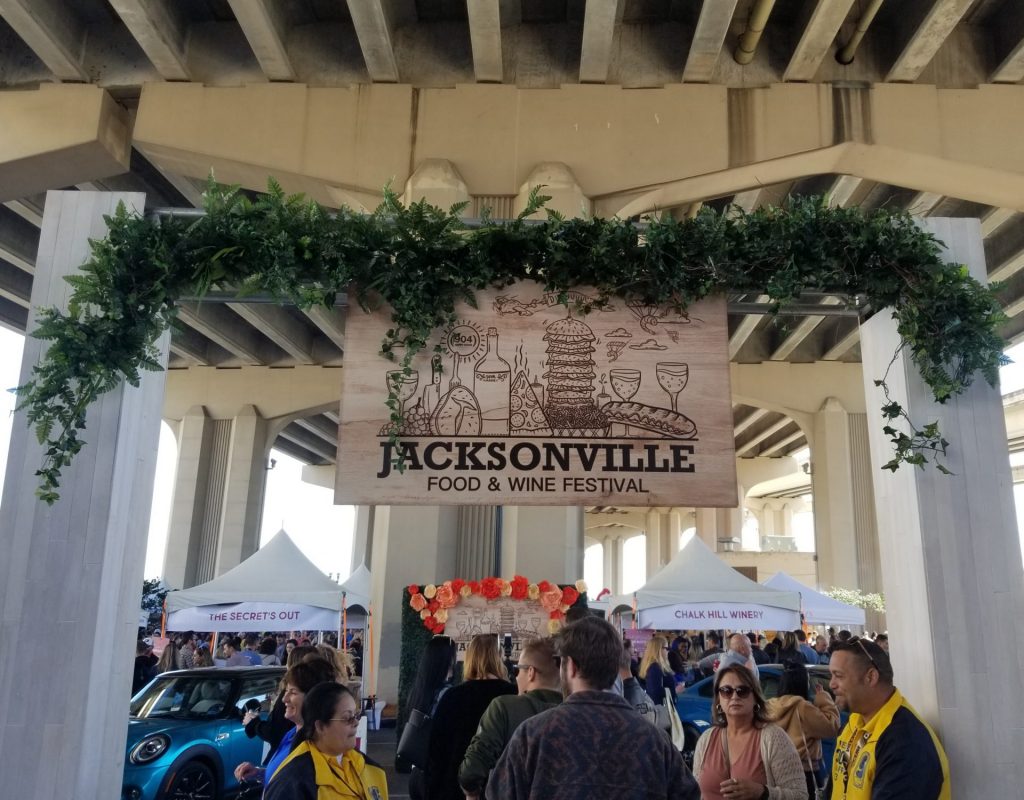 904 Happy Hour hosted this inaugural event and as soon as tickets for VIP were released, I swiftly snatched two up for my sister and myself. For us, this was the only way to go. We arrived at 11:40am, twenty minutes before the festival was set to start. Parking was no problem and the VIP tent was easy to locate and check in. We received an adorable petite wine glass for sampling wines and information about the offerings. There was already an energy in the air as the food trucks were elbows deep in preparing their delectable dishes for the masses. 904 smartly set up the food trucks in a large rectangle, with the VIP area in the center. This way the food trucks could offer small bites to the VIP guests on the inside and sell regular menu items on the outside to people that were attending the event for free.
This event was family friendly, dog friendly, and FOOD friendly. It was a superb way to catch your local beloved food trucks and restaurants or be introduced to places you've barely heard of. My personal favorites were there, such as Umami Asian Fusion and Sushi, Happy Grilled Cheese, Funkadelic, and Butt Hutt Smokehouse and plenty more. Then there were places that I've been craving to try like The Local, Green Tree Cuisine, Manny's Cuban, and Mavi Waterfront Bar & Grill. Lastly, there were specialty tents with the finest samples like Cline's Custom Meats, Well-Oiled Events, and Khloe's Kitchen. It was a food haven of tuna nachos, candied jalapeno pork belly, chicken wings, chowders, chocolate covered cherries, sushi, pizza and so much more.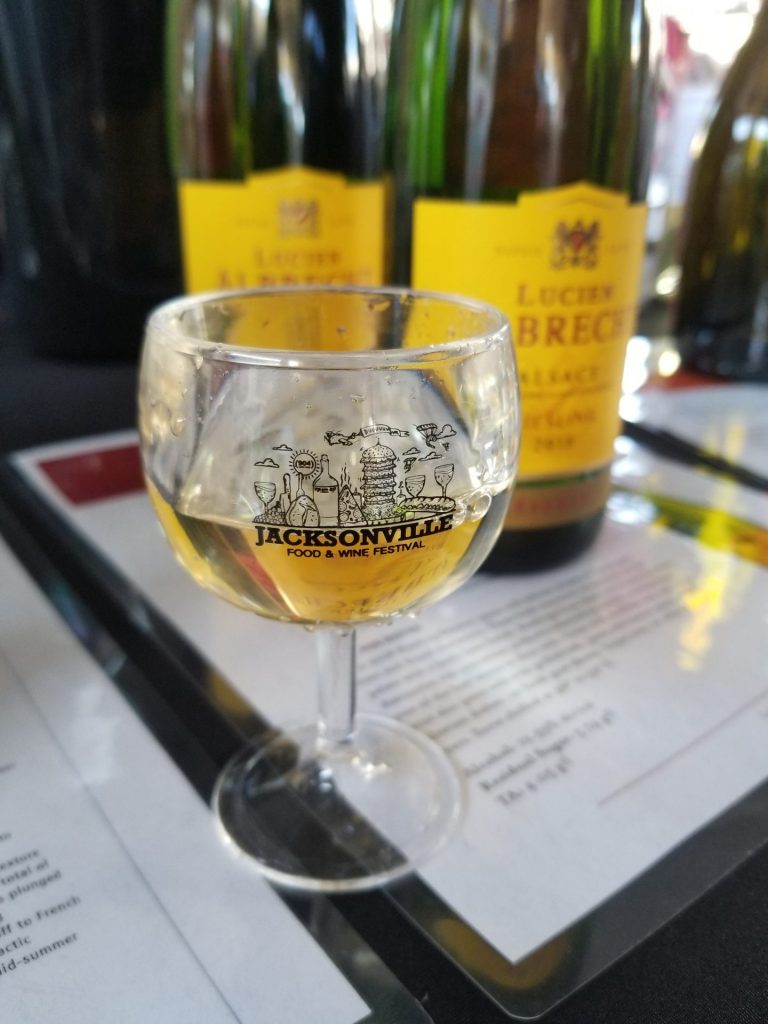 Of course, the cherry on top was the sampling of wines. With a VIP ticket ($55.81, presale discount) you could sample the small bites and small pours of all the wines. 904 partnered with Foley Wines to offer a wide array of reds, whites, rose, and blends. There was also a Sangria tent and small beer stand. The VIP section lasted from noon to 4pm but the whole event was from noon to 8pm. For the first hour or two in the VIP area everything ran smoothly with little wait for food or wine. Be forewarned though, after 2pm if you are not a fan of long lines, VIP would not be for you. My sister and I frequent Disney (where are the Fast Passes?!) and love each other's company, so waiting for good food or drink was not a problem for us. Everyone was in good spirits (no pun intended) and for the most part no one seemed to care about waiting. I did notice some vendors ran out of food or drink early, but as an inaugural event I realize it's difficult to guestimate the number of people attending.
If you missed out on the VIP tickets or aren't a drinker, the Jacksonville Food & Wine Festival is still for you. The River Stage was always jamming with either Chelsey Michelle, Evan Michael and The Well Wishers, The Band Be Easy, or Chris Thomas Band. Folks were movin' and groovin' and enjoying a sunny brisk Sunday afternoon surrounded by great food and fun. There were face painters, bounce houses, jewelry vendors, an embroidery artist, puppy treats, coffee trucks, and so much more.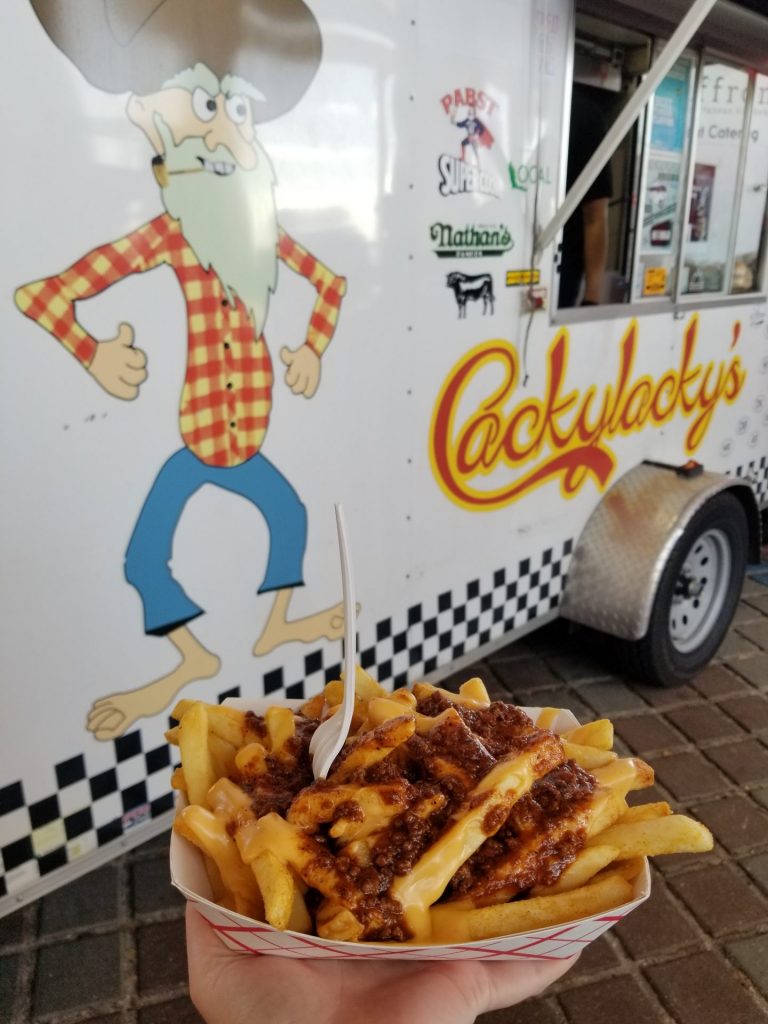 After speaking with the Marketing Director of 904 Happy Hour, things are only going to get better next year. That's right!!!! The Second Annual Jacksonville Food & Wine is definitely a-go! Next year they want to bring in more food, more wine, and more fun. They are in talks for finding an even bigger location because there was such an overwhelming response from the community. Also, they are considering the possibility of offering multiple sampling times as to handle the VIP overflow more efficiently. For being the first ever (much overdue!) Jacksonville Food & Wine Festival, I believe they knocked it out of the park. $20,000 was raised for 5 local charities and I know it's only going to be bigger in 2021.