Food delivery today has expanded beyond pizza's promise of being at your door in 30 minutes or less. All your favorite restaurants curated in an easy-to-browse list in one place, all delivered to your door. Simple. Easy. Convenient. This is the allure of sites like DoorDash, GrubHub, Seamless, Postmates, UberEats, etc. Even Yelp (through 3rd party providers) adds an "Order Food" section on some restaurant Yelp listings.
I'll admit I've used them before. It's late in the evening. I've had a long day and I forgot to pull something out of the freezer to defrost and cook for dinner. Which is fine since I didn't feel like cooking anyway. So, I fire up one of the many delivery apps available and order a meal. It's quick, painless, and another convenience my smartphone affords me. Sure, I paid $30 for a $12 sandwich, but I also didn't have to put my pants back on and venture out.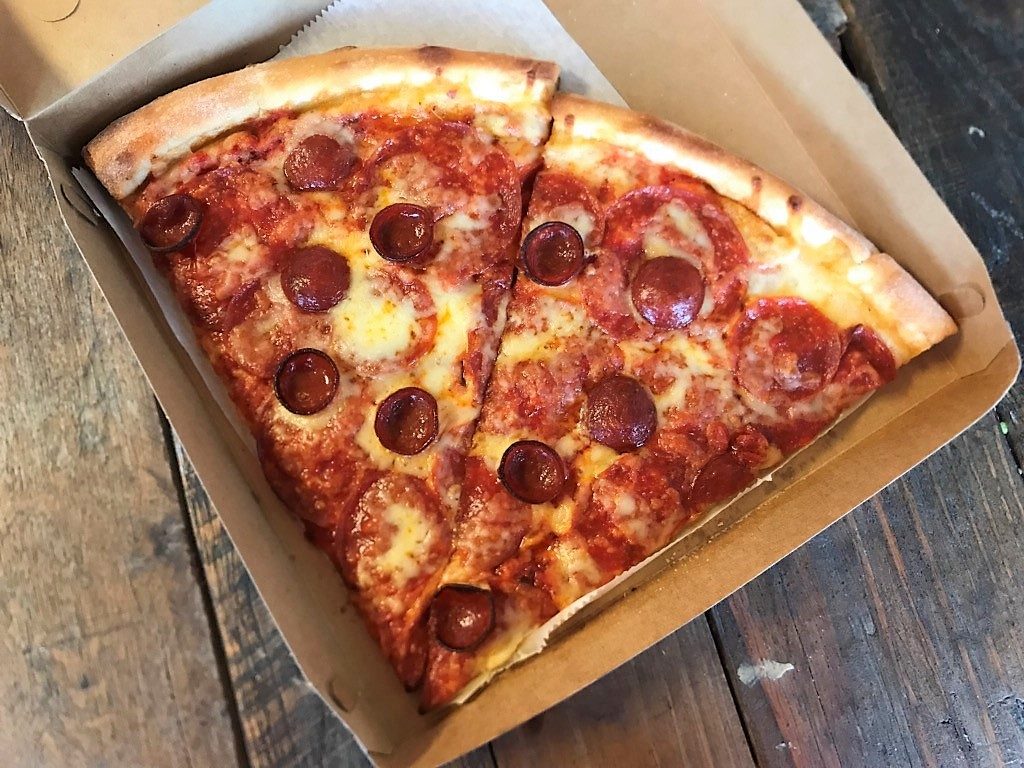 And these delivery service companies continue to grow quickly. Food delivery services such as GrubHub and DoorDash are a relatively young industry, barely over a decade and half old. However, according to a September 2019 Forbes article, online food delivery is estimated to be a $200 billion business by 2025. It's clear there's a market for this service. But in an attempt to grow as quickly as possible, some of these delivery services are adding restaurants to their service in a way that some may view as dubious at best, fraudulent at worst. 
Early on, these food delivery services would enter a market area and work with the local restaurants, striking up partner agreements to take on food delivery services for them for a percentage of the sales from delivery orders generated from their sites. It seemed like a win-win. The delivery service makes money from the restaurants and the restaurants make money from the generation of new sales they otherwise may not have received. 
However, in the last few months, these delivery services have begun a practice known as "non-partnership programs." Here's how it works (I'll use GrubHub as an example): GrubHub enters a market area, let's say Jacksonville. Instead of actively reaching out to restaurants to establish partnerships, GrubHub will essentially Google the restaurant and post their info; menu, hours, etc., no matter if it's current or not, on their "marketplace" of restaurants that offer delivery, when in reality these restaurants don't offer delivery at all. During this "non-partner" phase, the restaurant doesn't pay GrubHub any fees or commissions. Customers place orders through GrubHub and the order is called into the restaurant as a normal take-out order. The GrubHub driver shows up and pays with a GrubHub credit card and the restaurant gets paid in full for the order. The thought process here is GrubHub adds your restaurant to their marketplace, they bring sales to you that you would otherwise not get. You are grateful for the additional sales and then a few weeks later, a GrubHub rep contacts you to see if you want to set up a formal partnership replete with percentage and fee structures.
This "non-partnership" program blew up in spectacular fashion recently with a viral Twitter thread from Michelin-starred Chef Pim Techamuanvivit of San Francisco restaurant Kin Khao. According to her Twitter thread, Chef Techamuanvivit was working the floor when she received a call from a customer wondering why their delivery order was taking so long. Since Kin Khao doesn't do delivery, both the customer and Chef Techamuanvivit were confused. After the phone call, she Googled "kin khao delivery" and the first sites retrieved were Seamless, GrubHub, and Yelp. Yelp went so far as to put a "Order Food" section on Kin Khao's legitimate Yelp business page. Doubly frustrating, these delivery services used Kin Khao's name on their site, but the menu was not Kin Khao's. They were full of dishes that Kin Khao doesn't make being sold at price points Kin Khao doesn't offer. Curious, Chef Techamuanvivit placed an order through GrubHub. The order was received, delayed, cancelled, and refunded. She is currently exploring legal options.
After I read the Twitter thread, I thought, "If this is happening to Michelin-starred chefs, it's got to be happening to our local restaurant owners here in Jax." I put the call out on our Facebook Group page, The Scoop, and asked if any local restaurant owners experienced this practice. A few answered.
Dennis Chan of Blue Bamboo didn't realize this was happening to him until I started asking about it. "I went in after I read your post." Chan stated. He didn't specify which delivery service added his popular Southside restaurant to their marketplace, but it was without his permission. After discovering this, he placed an order to have food delivered from his Southside location to his new Mandarin location, the website indicated that Blue Bamboo doesn't deliver to that address. I asked if Blue Bamboo does take-out or to-go orders in general. "Not really," Chan replied. "If one of our regular guests call in an order, we'll make it, but it's not our forte." Like the Kin Khao incident, a delivery service added a restaurant to their marketplace that doesn't do take-out or to-orders regularly, all without the restaurant's knowledge.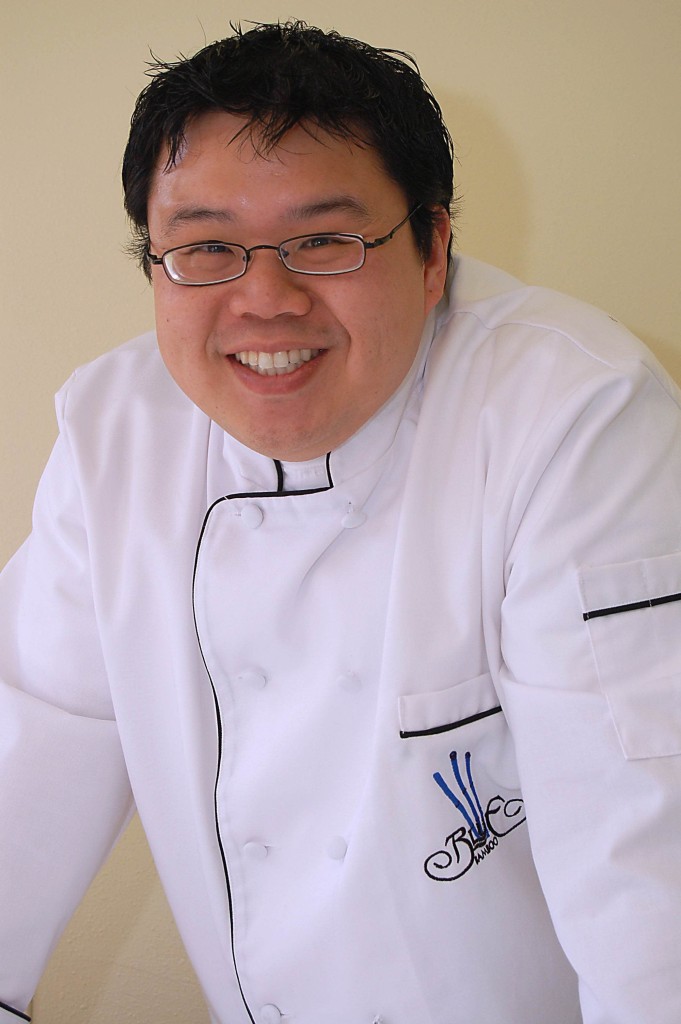 Brittny Lowery, Director of Operations for The Happy Grilled Cheese was anything but Happy when dealing with GrubHub. Both the Mandarin and the new Austin, TX locations do have legitimate partnerships with GrubHub and UberEats. She purposely doesn't partner with any delivery service at the downtown Jax location due to parking issues. However, it didn't stop GrubHub from adding that location to their marketplace. Brittny noticed this and tried to work with GrubHub to remove the downtown location but was given the run-around. Meanwhile delivery drivers were showing up at the downtown location expecting to pick up an order. Brittny would deny those orders and the drivers would leave empty handed. I reached out to GrubHub regarding this situation and was assured that The Happy Grilled Cheese's downtown Jax location has been removed from their marketplace. 
Francesca Gianni-Teresi of Vito's Italian Restaurant in Bartram Oaks stated her restaurant was also added to GrubHub's marketplace without their permission. On two occasions, Vito's would get a to-go order, they would prepare the food, and the GrubHub driver would come pick it up. On both occasions, the driver would present a GrubHub credit card, and on both occasions those credit cards were denied. This caused some awkward situations for both the customer and Vito's. In the first case, Vito's called the customer and they paid for the food directly to Vito's, then the food given to the GrubHub driver to deliver. On another occasion, a to-go order was called in, and again, the GrubHub driver arrives only for the GrubHub credit card to be declined. This time, however, GrubHub informs the customers that the order was cancelled. Meanwhile, Vito's already made the order and it was wasted. Finally fed up, they contacted GrubHub to be removed from the marketplace. According to Gianni-Teresi, they were promised to be removed within two days. It took two weeks.
However, not all "non-partnerships" have been negative. Korey Konopasek, owner and president of Epik Burger stated that while GrubHub and UberEats actively sought them out for a partnership, DoorDash did not. Epik Burger was added to DoorDash's marketplace through their non-partnership program. So, while Korey feels like "At the end of the day, reselling somebody's food without their permission is not okay," he also realizes online delivery services are here and don't seem to be going anywhere anytime soon. "If the customer is at home and getting delivery, I figure why not from us?" Korey states. When asked about how much delivery services affected his bottom line, Korey states, "Profits increased, but Uber takes close to 30% so it takes more volume to make money. We do 18% of our overall sales through delivery services. We paid Uber alone over $39,000 last year." 
With the "non-partnership program" taking effect on most of the major online food delivery services, I reached out to GrubHub, DoorDash, and Yelp to get their stance on the Kin Khao debacle and the negative feedback they've received since. 
A GrubHub spokesperson replied with a written statement which states: 
"We've long championed partnering with restaurants since it provides a better experience for all parties involved, and we have a history of a strong sales function to add restaurant partners to our marketplace. More specifically, we outlined in a shareholder letter issued alongside our third quarter financial results how we're investing aggressively in our independent restaurant sales organization to support converting as many of these non-partnered restaurants to partnered relationships as quickly as possible." 
Regarding the viral Twitter thread from Kin Khao and Chef Pim Techamuanvivit, GrubHub stated: 
"Kin Khao was one of these restaurants we added to our marketplace for this initiative to include more restaurants on our platform, and unfortunately, we referenced the incorrect menu for this restaurant. As soon as they reached out to us expressing they'd like to be removed and flagged the incorrect menu, we honored the request. They are no longer on our marketplace."
A DoorDash spokesperson also replied with a written statement: 
"DoorDash was founded as a platform to help grow local businesses, and restaurants tell us that being on DoorDash brings them new customers and incremental revenue. Independent, third-party research shows that more than 80% of sales generated through platforms like DoorDash are from new customers who would not have otherwise dined in. While the majority of the merchants on our platform have partnerships with us, we will occasionally offer to act as a courier service for customers to restaurants in their neighborhood. This listing is at no cost to the restaurant, and orders are paid for in the same way that any other customer would. For many restaurants, being listed on our app is considered a helpful trial test towards a formal partnership that provides additional benefits and services. For those not interested in being on DoorDash for any reason, we immediately remove them from the platform upon their request."
DoorDash's contribution to the Kin Khao incident was in Google search results. When someone searched for "Kin Khao San Francisco," there was a DoorDash delivery link listed under Kin Khao's legitimate information (hours, address, phone number etc.) even though Kin Khao doesn't do delivery. When I asked about this, DoorDash stated: "This was a clerical error on our backend which we worked to rectify as soon as we were made aware of the issue"
Yelp, which isn't in the online delivery business themselves, does partner with GrubHub and other third-party online delivery services. You may have seen an "Order Food" section to the right of a restaurant's Yelp page. When I asked about their knowledge of the various "non-partner programs," a Yelp spokesperson stated, "We recently became aware of this practice, and have taken immediate steps to ensure it does not extend to restaurants' Yelp pages."
The "non-partnership program" doesn't appear to be going anywhere anytime soon, not with shareholder value at stake for these companies. The best thing restaurant owners can do is be vigilant about their brand. If you find your restaurant is listed on these delivery services' marketplace without your knowledge or permission, reach out to the perspective service and ask to be removed. Unfortunately, it is an opt-out process, but I was able to get some contact information for GrubHub and DoorDash. 
For GrubHub, send an email with your restaurant info to restaurants@grubhub.com and asked to be removed from their marketplace.
For DoorDash, go to this link and fill out the form.