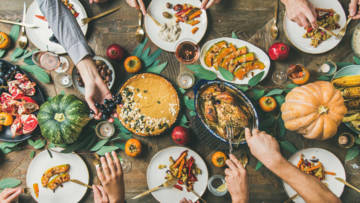 You've had enough on your plate this year. Let one of Jacksonville's tasty spots take care of thanksgiving dinner for you! Whether you'd like to dine-in, or order takeout for a COVID-safe meal at home, here's plenty of options hand-picked just for you!
FOR PICKUP: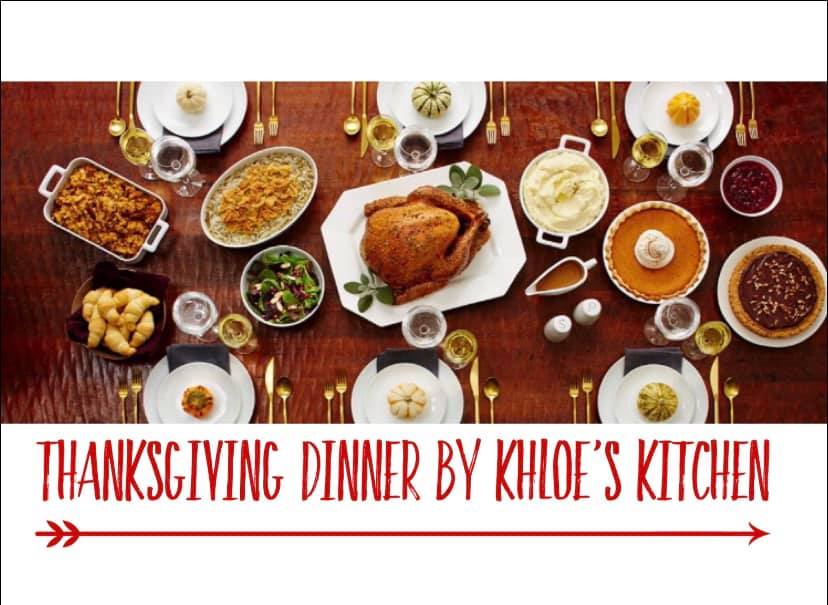 Khloe's Kitchen
Chef Wesley of Khloe's Kitchen is rolling out all of the traditional Turkey day sides and staples and you know it's going to be nothing short of amazing! You can opt for a Thanksgiving meal for family of 4 or family of 8. Below is what he'll be featuring. Check out the full menu here.
Herb & Garlic Fried Free-Range Turkey, Rosemary-Shallot Gravy, Market Greens with Crispy Cornbread Croutons, Grape Tomatoes, Blueberries, Pickled Red Onions, and Balsamic Vinaigrette, Garlicky Green Beans with Caramelized Onions, Roasted Winter Vegetables with Bacon Vinaigrette, Creamy 6 Cheese Mac & Cheese, Herbed-Parmesan Potato Gratin Roasted Potato Medley, House made Peach Cobbler
Deadline to order is Sunday, November 22nd.
Contact Khloe's Kitchen at khloes.kitchen@gmail.com.
Matthew's Restaurant
This year, Matthew's will be offering two portion sizes for pickup – 4 and 8. Choose appetizers, soups, salads, proteins, sides, accompaniments, and desserts, all in generous portions.
View the full menu and order by Nov. 17th at 4pm here. Your order can be picked up on 11/24 or 11/25 between 12pm-2pm at your chosen location.
Silkie's Chicken & Champagne Bar
Chef Kenny Gilbert has rolled out his 2020 Turkey Time menu featuring his smoked turkeys and Southern sides we love! I spy Anna's Mac n Cheese! Check out his full menu here to place an order!
Fresh Market
Our local Fresh Market locations are offering a generous list of options to serve anywhere from 3-14 people. Some of their entree highlights include their French Cut Rack of Lamb, Prime Cut Crown Roast, Shucked Chesapeake Oysters, and of course, a variety of Turkey options. Check out their Turkey Roulade for a twist!
You can find their full menu and order online here.
Prime Pork Crown Roast
Photo courtesy of Fresh Market and Chairman's Reserve
Berndt Ends BBQ
Berndt Ends is back to work this year with their highly sought after Thanksgiving smoked turkey! Whole turkeys are $57 and whole turkey breasts are $67 this year. Pair these with some of their original menu items for a full thanksgiving meal!
Make sure you place your orders, sides included, by November 23rd. Pickup will be on November 25th until 5pm, and reheat instructions will be included.
Call 904-379-0222 to place your order.
Whole Smoked Turkeys
Photo courtesy of Berndt Ends BBQ
Simply Sara's
If you want a traditional Thanksgiving meal made from scratch without the hassle, Simply Sara's has got your back. Roasting a turkey isn't anything new for Simply Sara's; they do this every day for their sandwiches!
Order from their menu according to serving size, or order their full dinner package for $135. The deadline for turkey and ham orders is 11/17 at 12pm, and all other items must be ordered by 11/19 by 12pm.
Call 904-387-1000 to place your order.
Well-Oiled Events
Well-Oiled Events is a catering and special events company in Jacksonville, and they're doing Thanksgiving meals this year!
No further details are available at this time, but you can contact them via Facebook here.
Soul Food Bistro
Soul Food has your back this year, with all the Thanksgiving sides, bread, and dessert options you could want. View all the options here. Make sure you order by 11/20 at 7:30pm, and pickup on 11/25 by 2pm. Heating instructions will be included.
Latin Creations
Celebrate Thanksgiving with Latin Creations this year and let them cook for you. Each dinner package can serve either 6 or 12. Make sure you place your order by 11/21 to pick up on Thanksgiving day between 10am-12pm.
Call 904-253-3886 for more information on their menu options.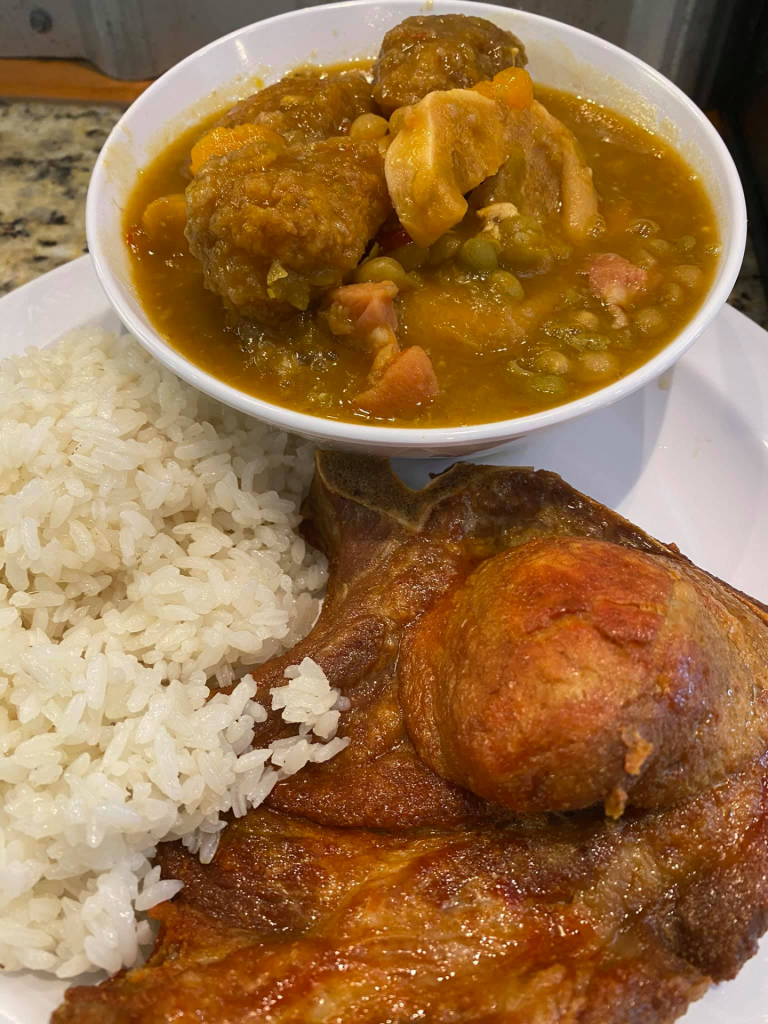 Memphis Jax BBQ
Memphis Jax is offering a Thanksgiving feast this year for up to 8 servings. Place your order by 11/21 and view the menu here.
Call 904-342-0078 for more information or to place your order.
Chef's Garden Catering & Events
Chef's Garden Catering is one of the best known caterers in Jax. They are offering a complete Thanksgiving dinner with a la carte choices to make your meal exactly the way you want it, starting at $39.95/person, 10 person minimum. Check out the full service Thanksgiving dinner options here.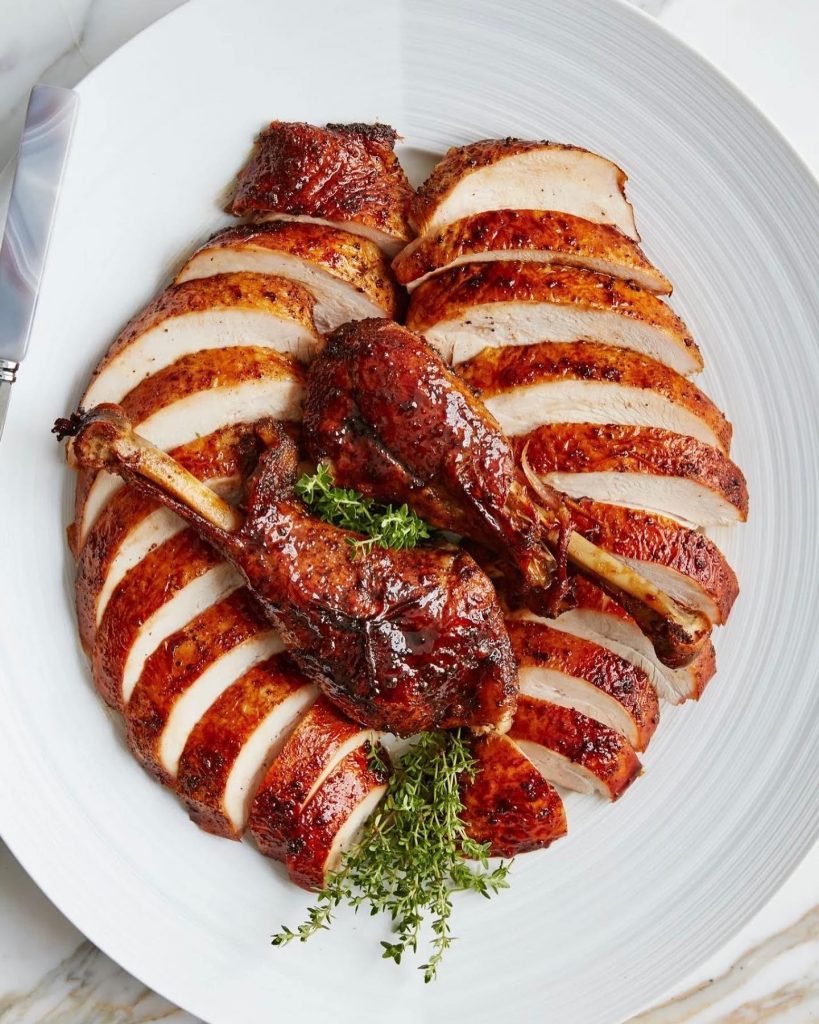 Prati Italia
Chef Tom Gray is bringing Thanksgiving to the restaurant for Dine-In or To-Go. The menu — quite impressive!
Dine-in: Reservations available 11AM – 6PM on Thursday, November 26th. Capacity is limited, please be sure to book before time slots fill up.
Adults $39 / Children 5-12 $15 / 4+Under Free Dine-In Menu here.
To-go: Packages feed 4 or 8 – all bundled and ready to heat + eat on the big day. Gluten-free offerings available. Pick Up: Tuesday, 11/24 or Wednesday, 11/25 Deadline to Order: Thursday, 11/19 at 10AM
Thanksgiving Meal for 4 $125
Thanksgiving Feast for 8 $225
View To-Go Menu + Order Online here.
FOR DINE IN
Blue Fish Restaurant & Oyster Bar
From 11am-6pm, enjoy a traditional thanksgiving dinner at Blue Fish. Choose one salad, two entrees, and three sides for your own spread. Top it off with one of their specialty desserts and complimentary warm yeast rolls with butter.
The cost for adults is $31.95 and $12.95 for children 12 and under.
View the full menu here.
Southern Charm
A farm-to-table approach to homestyle southern cooking, Southern Charm prides itself in slow-cooked soul food. This year for thanksgiving, they are offering a full buffet with island-style shrimp and turkey.
From 6:30pm-8:00pm, you can enjoy their all you can eat buffet.
Call for more details and to reserve your spot: 904-517-3637.
Chart House
Enjoy a view of the river while enjoying your holiday meal at Chart House. Choose your first course, main course, and dessert course from their Thanksgiving Menu. Adults eat for $41 and kids eat for $15.
Make your reservation here.
Arden's Kafe
A restaurant with a southern-style approach, Arden's is offering a Thanksgiving buffet from 10am-5pm. With a variety of meat, sides, and a dessert bar, you have plenty of options to choose from. No reservations are required, and the cost is $16.95 per adult and $7.95 per child.
Find their event page with more details here.
Maggiano's
Dine-in for a three-course Thanksgiving meal at Maggiano's, including options like Country-Style Baked Smoked Ham, Parmesan-Crusted Tilapia, and Traditional Roast Turkey Breast.
If you prefer to enjoy their menu from home, you can take advantage of their carryout option a la carte, or their package which feeds approximately 4-5 people. This includes four entrees, four sides, and a dessert which you can view here. Carryout orders must be places 48 hours in advance.
Call 904-380-4370 to place an order or make a reservation.
Thanksgiving Dessert
1748 Bakehouse
If you're looking for a classic take on some homemade pies (and even a double chocolate cake), check out 1748 Bakehouse in Springfield. They're offering pumpkin, pecan, lemon, chocolate, and apple options. They're even offering a vegan apple pie! Check out all their yummy fall flavors and order here.
Vintage Pecan Pie
Photo courtesy of 1748 Bakehouse
Cinotti's
Cinotti's will be offering a plethora of Thanksgiving desserts this year. From fall specialty pies, to cookies and cakes, you can find all the yum here.
Doughsserts
Your friends and family will be extra thankful for you if you treat them to a Pumpkin Spice ice cream pie from Doughsserts for the holidays. They'll be $22 each. To place and order for Thanksgiving, order by November 22. If you're looking for a Christmas pie, they'll be taking custom orders. Order those by 12/20! Give them a shout at jax@doughsserts.com or 904-907-6321. Their website here.
Happy Thanksgiving from the Jax Restaurant Reviews team to you and your family! We, for one, are grateful for our local food scene and the amazing chef's in our community. Be sure to show your support and let them know we sent you!