Empanada's really bring me back to my childhood in Belize and the village empanada lady (that's really what we called her). Now while our version is slightly different, there's just something about a seasoned filling inside of a warm pocket of golden-baked pastry that just takes me to a good place.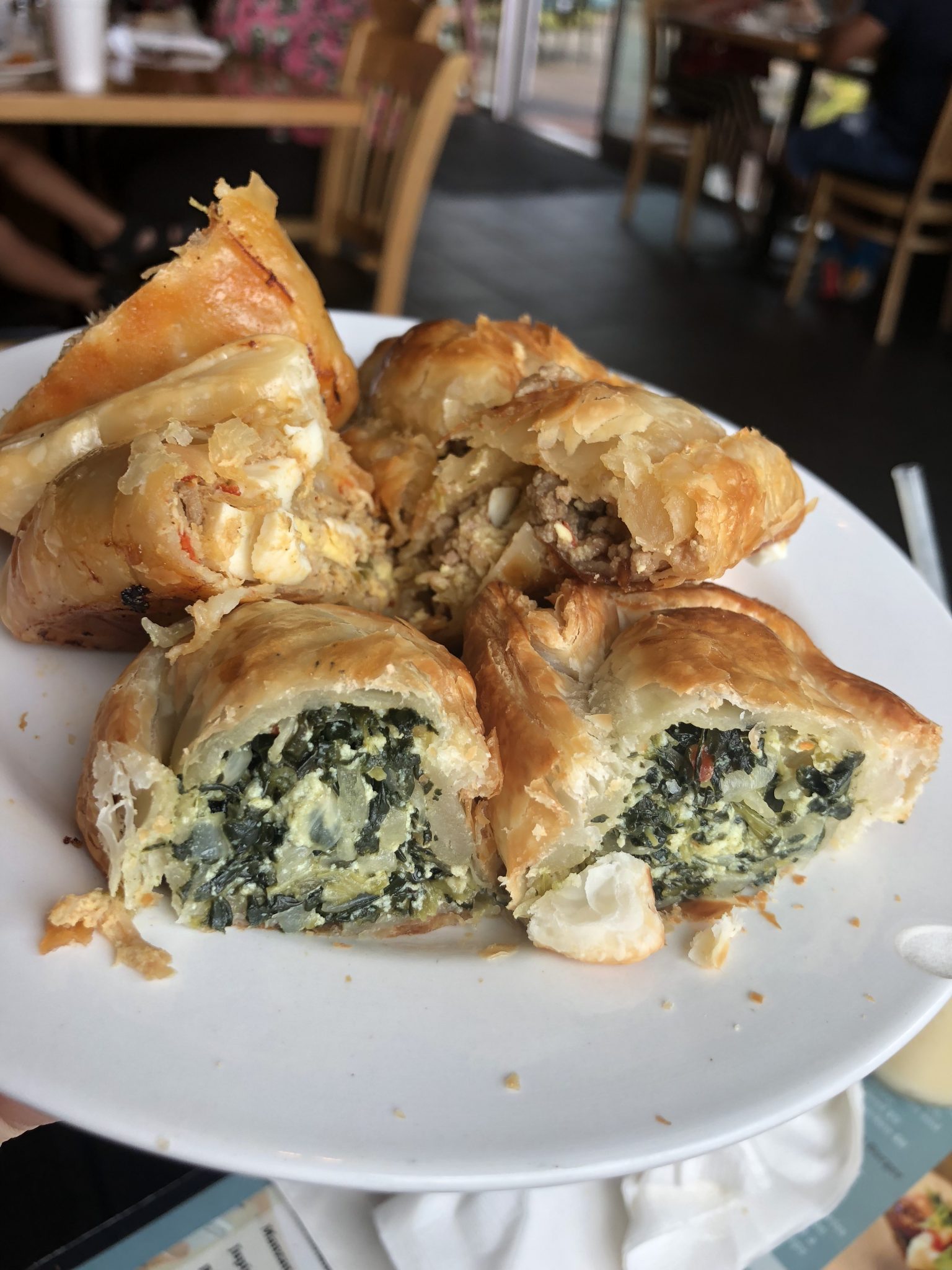 Empanada's Factory Latin Fusion is located at 8060 Philips Hwy #101, in the plaza with Al's Pizza and Ancient City Subs. It's a true Latin Fusion with menu items inspired from all over Latin America — Argentina, Colombia, Cuba, Guatemala and Peru. The fusion aspect doesn't only show through their extensive menu, but also in how the restaurant came to be. Laura, one of the owners, and four of her friends have worked in the restaurant industry for years until finally deciding to open this fusion concept restaurant only a couple of months ago. The fusion brings together all of their heritages from various Latin-American countries.

When I first walked into Empanada's Factory, I immediately noticed the vibrant artwork on the walls, I heard chatter and laughing, and I smelled heavenly baked goodness that basically had me instantly drooling. I of course peeped a large tray of pastries as well, which I'll get to later (my sweet tooth is out of control).

Empanada's Factory serves two types of empanadas: Argentinian and Columbian. The two are very different. An Argentinian empanada is made with pastry-like flaky dough, and a Colombian empanada is made with cornmeal, similar to an arepa. Each are filled with a veggie, meat or combo mixture with varied spices.

Before my guest and I jumped into the empanadas, we ordered a couple waters and a mango smoothie after hearing Laura rave about it. I know it's not usual to drink a smoothie while you eat an entire meal, but the smoothie was exceptional. We ordered the mango with milk, and don't forget the milk part, it's very important. I'm not sure if they are milking unicorns in the kitchen but it had to have been the lightest, creamiest smoothie, yet so refreshing, that I've had in awhile. A must try on your visit.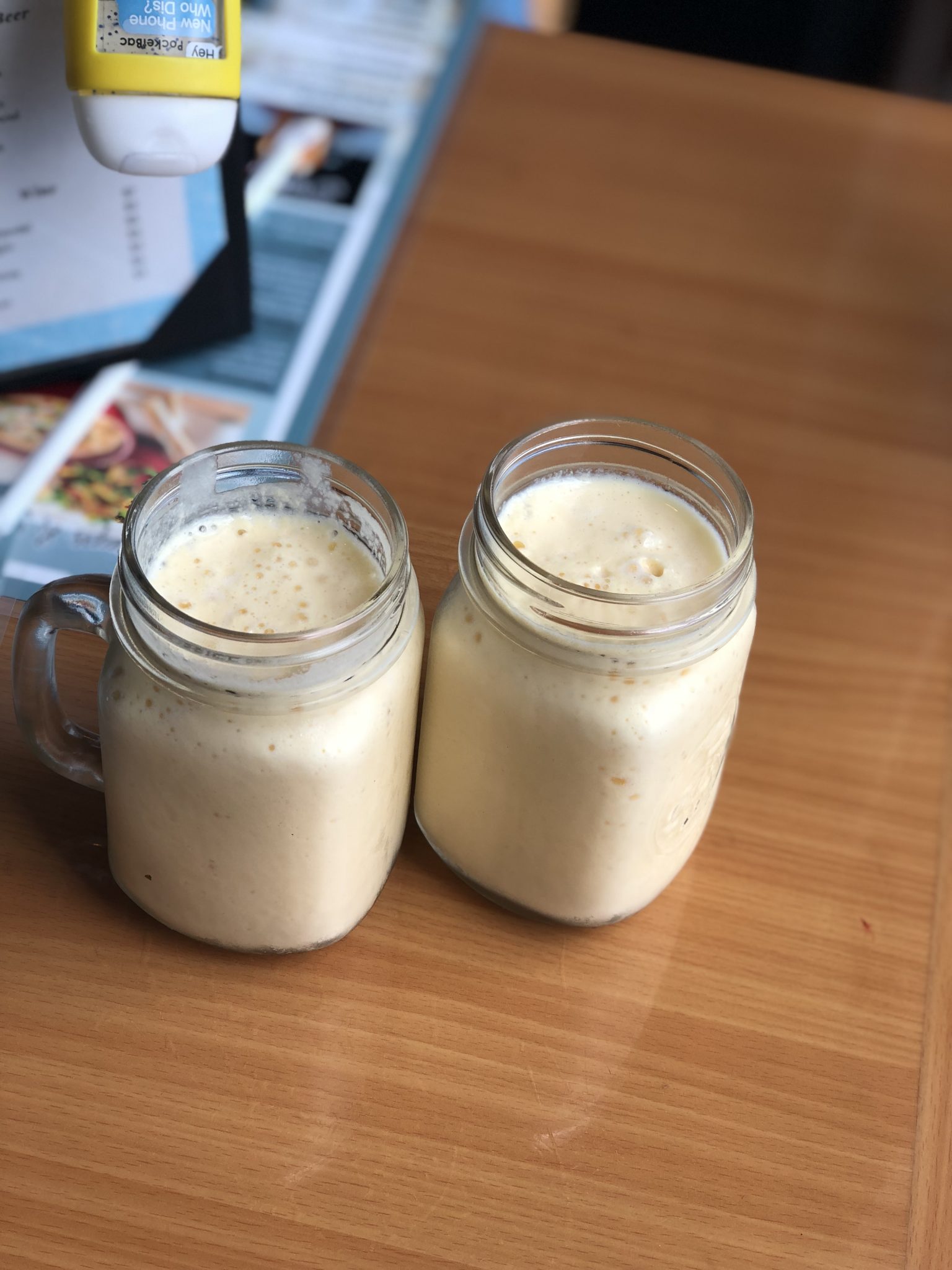 Then we got to snackin' on the empanadas. First up were the Argentinian, which were my favorites. They were each filled with either chicken, spinach and cheese, or beef. They all had a great texture and balance of spices, but the most enjoyable part was the flaky dough. The pocket was perfectly baked and flaky, which is how I like my empanadas, but not my friends— a great rule of thumb. The Colombian empanadas had similar fillings of chicken and beef but tasted completely different. I would compare the texture and flavor to an arepa, however think of your arepa being a little mushy due to the juices from the fillings. They were also slightly sweeter because of the corn.

After devouring way too many empanadas (I had to try them all for you guys), we got to try a variety of other things that Laura recommended. Croquettes are something most people are familiar with; little filled, breaded and fried rolls. We tried the cheese and ham. The cheese was my favorite. Who wouldn't love cheese rolled in bread and fried? I was not a fan of the ham. However, my guest liked the flavor and pointed out that the texture took some getting used to, which is probably why I steered away. I'm weird about some textures. The croquettes were served with the a pickled onion concoction and maracuya sauce, made with the fruit, maracuya, or as we know it, passion fruit. If you're a fellow sauce-enthusiast, definitely give these a try.

We also tried the Pollo al Verdeo (chicken breast with a green onion creamy sauce) and Churrasco steak (grilled skirt steak with Argentinian chimichurri) and rice and beans. The chicken melted in my mouth as I ate it. My guest made a great point that it wasn't overly cheesy or oniony which can sometimes overpower the meat. The steak was cooked and seasoned well, but the real star of that dish was the homemade Argentinian chimichurri. I began dipping everything in the chimichurri. It was that good.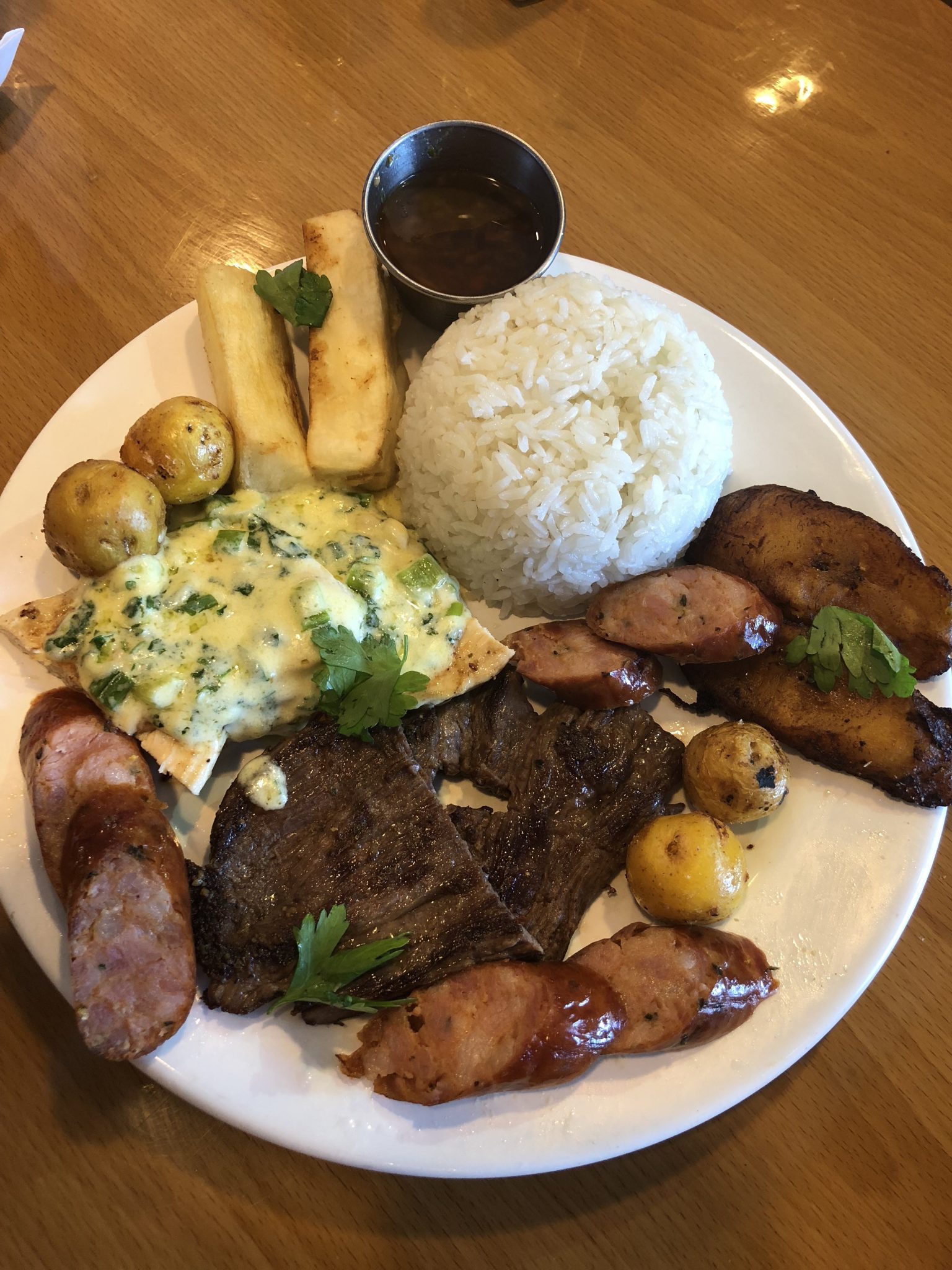 I was recently at a dinner a couple weeks ago, and a friend mentioned that she had found the best Cuban coffee at Empanada's Factory, so I had to try it.

Let me rephrase.

I had to try the Argentinian pastelitos (pastries) with which coffee would be good. We ordered the Cuban coffee with sugar and a couple pastries. If I didn't have room for anymore food, I'd always make room for those pastries. Laura has a local Argentinian baker who makes them especially for the restaurant, but only on the weekends. You can't say I didn't warn you. Oh, and the Cuban coffee was excellent. As an occasional coffee drinker, I was energized the entire day!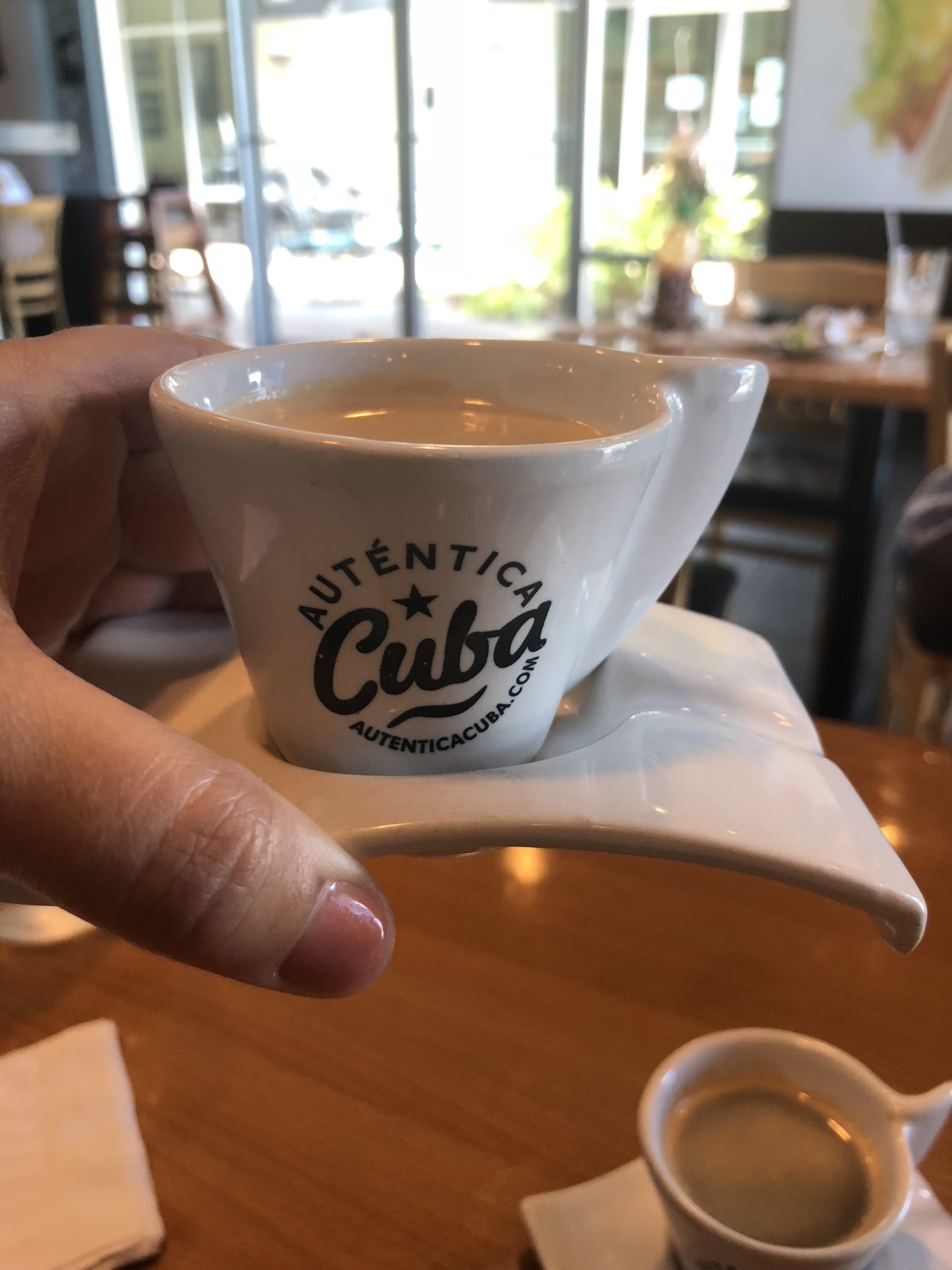 To end, tienes que visitar. I'm sure you guys can context-clue figure that out and I hope you love the Empanada Factory as much as I did. I'm plotting my next visit because I see those pastelitos in my near future.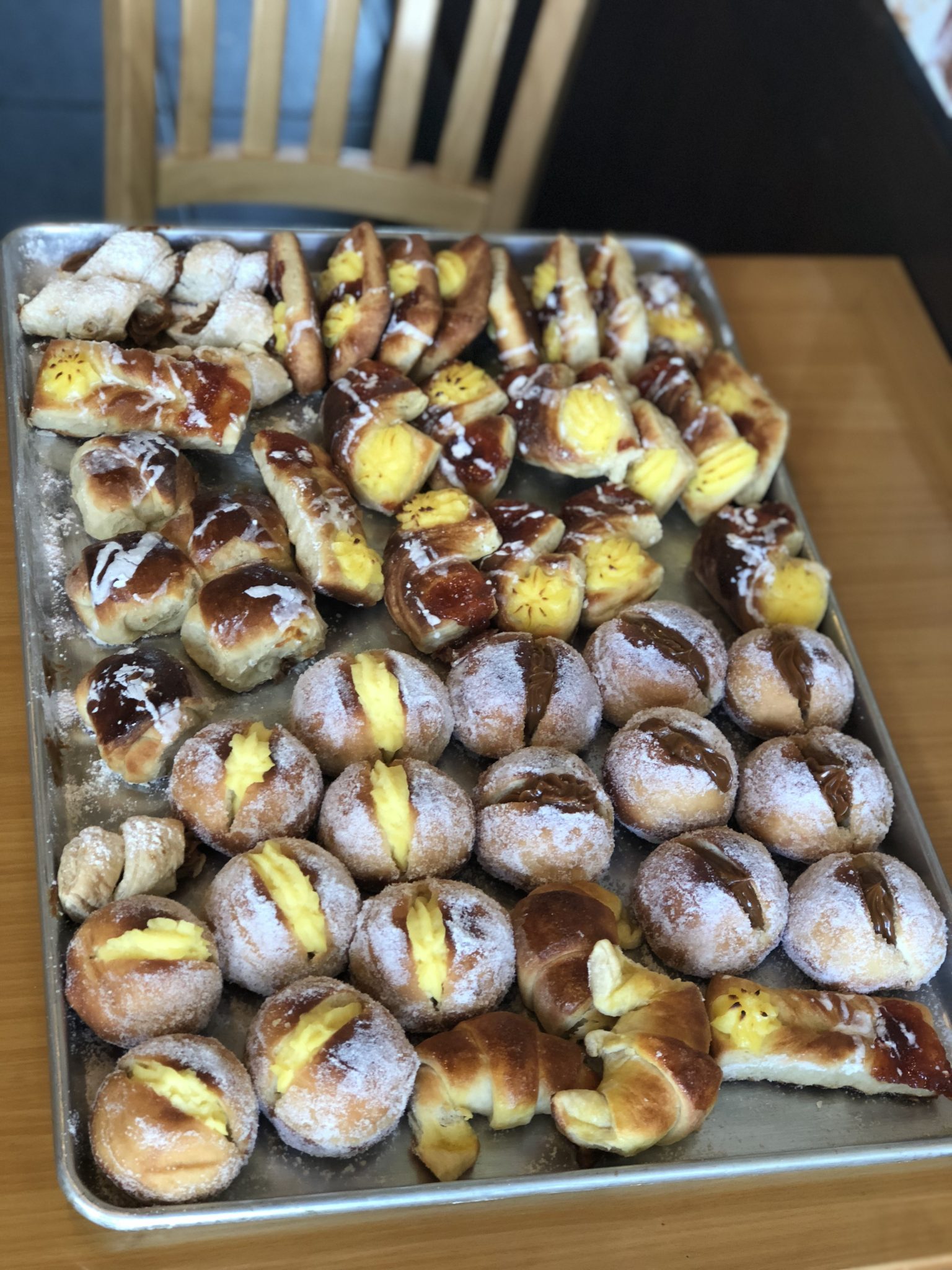 Note: From time to time we're invited out to try a restaurant or to taste new menu items. This meal is usually comped, as this one was. We're under no obligation to write a positive review or any review at all when we're invited out to try a place.  Every review you see on our site will be an honest review of the place whether or not the restaurant provided us with the meal at their cost.