I can only imagine that humans have been scarfing down chicken since the dawn of time. I can only imagine countless different recipes with varying degrees of success. Whether it was smoked over a smoldering fire, or baked in a brick oven, chicken has undeniably been a part of world history. But as humanity evolved, we discovered the best way to prepare this common yard bird; frying it. A piece of fried chicken is the snowflake of food; beautiful, moist, and though each specimen looks nearly the same, each one is unique in its own special way. I would rank "Staring at Fried Chicken" in my top 75 things to do in Jacksonville list. "Eating at The Blazin' Buffalo" is somewhere far above it.

The Blazin' Buffalo started off as a man with a dream, fresh fried chicken and hand-cut fries as far as the eye can see.  He started serving at a high school football concessions stand to test the product in preparation to hit the streets. His chicken itself is scrumptious without sauce, the breading was flaky and crispy and the chicken itself was juicy and flavorful. Real talk, it kinda melted in your mouth. I asked what the secret was, and Cody Hays (the owner and operator) said that it was due to a marinade.
So The Blazin' Buffalo boasts a particular product and has branched out since. The original item of their menu is the fried chicken bits, over hand-cut fries, covered in sauce (A small is $9 and a large is $11). I sampled two different sauces, both home-made; Sriracha Lime and Honey Cholula. Some of the first things I noticed was the chicken to sauce ratio, which was incredibly pleasant, also the ranch drizzle helped simmer some of the heat from the sauces. I think this particular combo works best with hand-cut fries as well so I enjoyed that very much. My favorite part however was the sauces themselves. I think the lime in the Sriracha Lime was so refreshing and worked so well with the flavor and heat from the sriracha. It was like a margarita on a hot day. Also, the honey in the Honey Cholula gave the sauce a new depth and a sweetness that made the dish smooth as silk.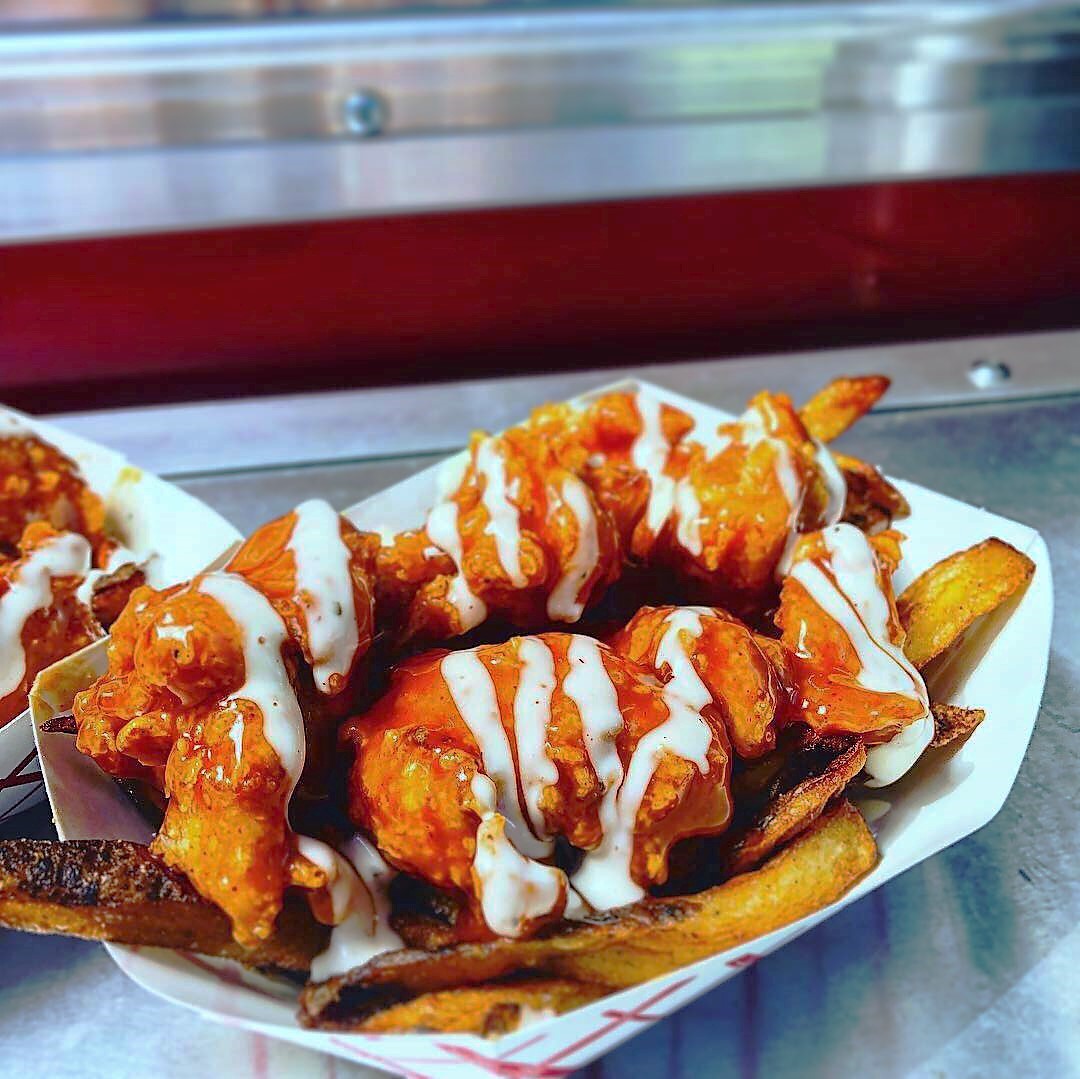 But I would be lying if I told you that this food trailer was one dimensional. The next item I was able to try was the fried mac and cheese bites ($4). So for me personally, these set the standard for what all high quality fried noodle dishes should resemble. The crust was thin and buttery, but the actual mac and cheese was incredibly creamy and rich. I will not reveal the recipe as I think it is a secret best kept, but I will say I knew instantly what ingredient made the difference and it is so masterfully used. Straight up, these are a must-order. It's like eating the giggles of babies.
Lastly, the order would not be complete without a watermelon lemonade ($3). I actually wish I could've had a gallon of this stuff, because it's so tasty. When I think of watermelon flavored lemonade in general I think of sugary and artificial. Cody's lemonade is incredibly refreshing and flavorful. It's definitely worth trying, but be careful, cuz you'll be addicted. Also points for originality, because watermelon is such a great flavor, but I rarely see lemonades made from it. I always respect establishments that come up with cool things on their own accord.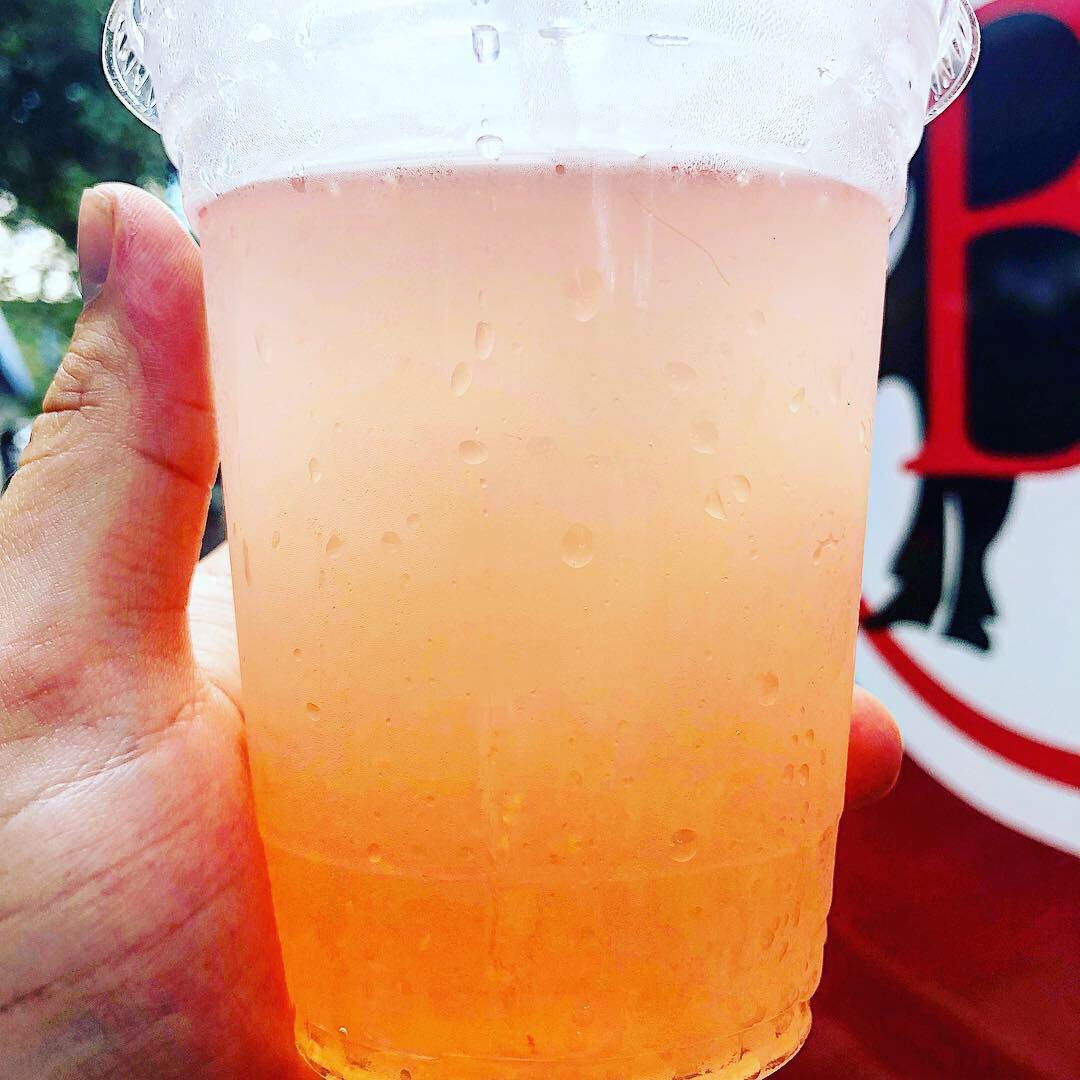 Overall this truck is going to be a staple in Jax real quick. The quality of the food and friendliness of the staff are noticeable. In this industry the sheer time and creativity and care put into the product always shows and is generally rewarded. Though the menu now is somewhat limited, I'm extremely excited to see (and eat) what Cody comes up with (I'm pretty sure he's already got a few new things). You can expect to see Blazin' Buffalo become a favorite in the streets real quick, so go try them while you can still be a hipster.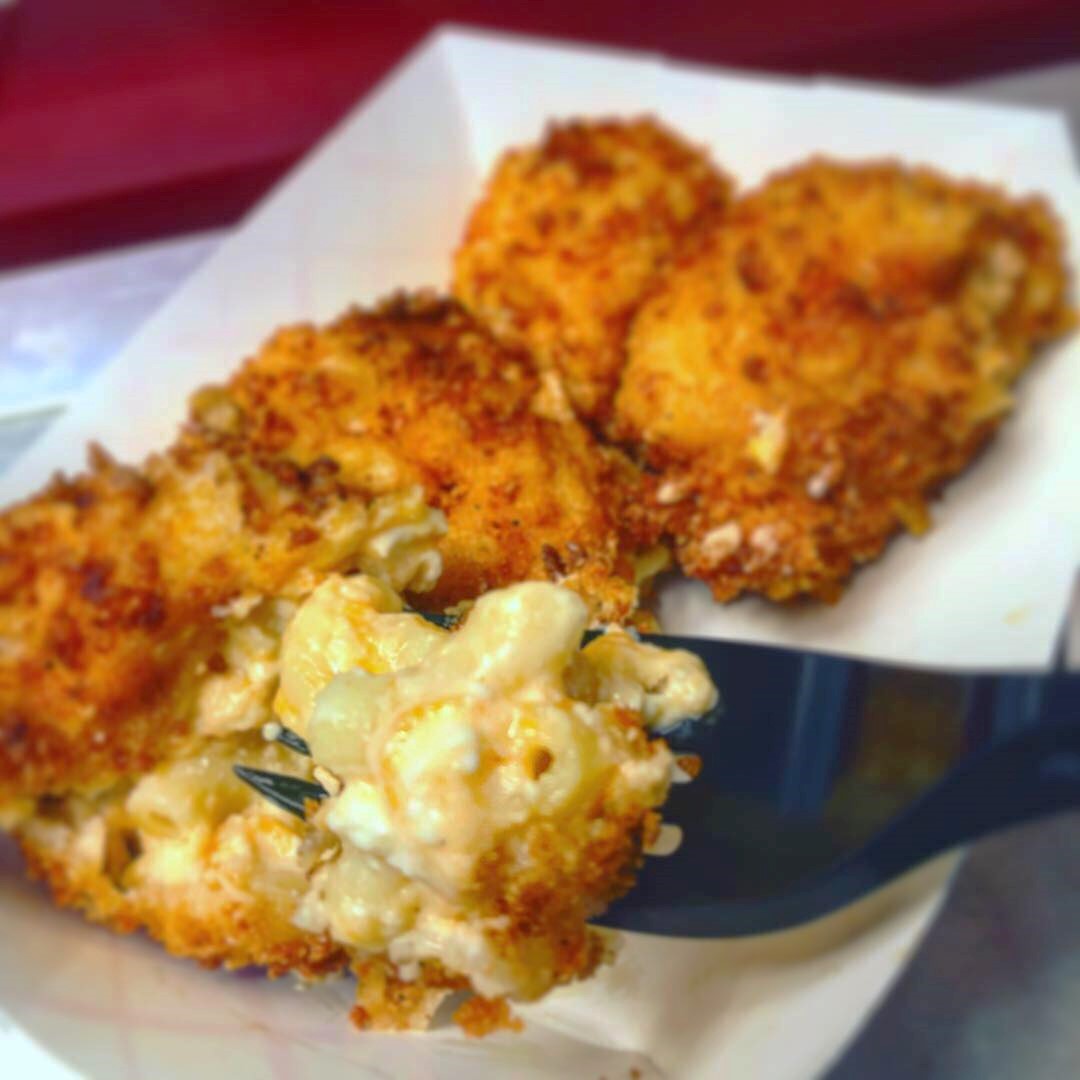 Note: From time to time we're invited out to try a restaurant or to taste new menu items. This meal is usually comped, as this one was. We're under no obligation to write a positive review or any review at all when we're invited out to try a place.  Every review you see on our site will be an honest review of the place whether or not the restaurant provided us with the meal at their cost.