[CLOSED]
Pele's wood fire grill is an Italian restaurant located on the corner of Park and King streets in riverside. Pele's offers an upscale dining experience with menu options a bit outside the norm both as far as Italian items and pizzas. They specialize in wood fired Neapolitan pizzas with the thin crispy outer edge and a soft inner center.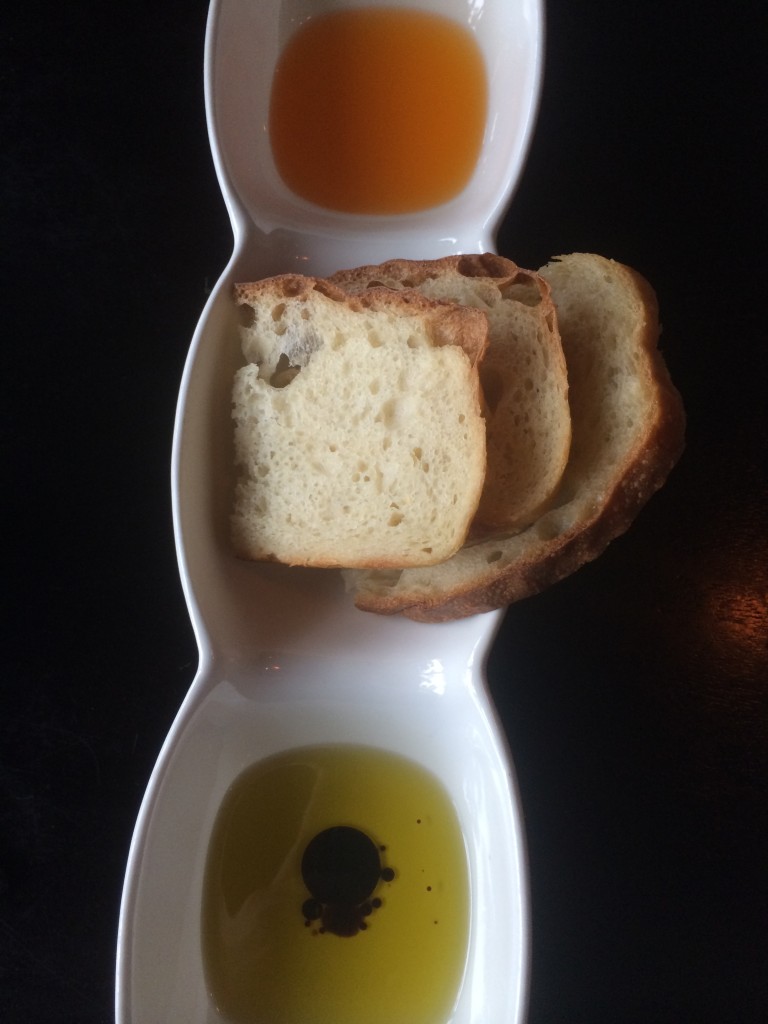 Website: http://peleswoodfire.com
Menu: http://peleswoodfire.com/menus
Address: 2665 Park Street, Jacksonville, FL 32204
Food: They start you off with some fresh bread with 2 dipping options, chili oil and wood fired oil with a bit of balsamic. The bread was good. The chili oil had just a bit of spice to it. First we tried the fresh burrata. If you're not familiar with burrata it's a cheese dish where the outside is hard firm mozzarella and the inside is a mozzarella cream blend. This one was good. It was quite creamy. The crostini's provided were very thin, crispy, and salty. They complimented the creamy flavor of the burrata perfectly. Next we tried the Tuscan fries($7)-tomato sea salt, Parmesan, garlic, thyme, pesto mayo. Often I find the standard higher end fry option of Parmesan truffle fries ends up just being sort of mediocre. These fries had the perfect blend of seasoning on them, just the right amount of salt and tasty shredded cheese. They were crispy on the outside while still being reasonably soft on the inside. They provided a pesto mayonnaise for dipping that was great. They're definitely an appetizer I'd order again. For the main course we went with the King pizza($19)- spinach, garlic, fontina, parmesan sausage, roasted red peppers, gorgonzola, and macadamia nuts. The pizza was really good. All of the flavors paired well together and the sausage seemed to nicely balance out the strong Gorgonzola flavors. I was skeptical of whether the macadamia nuts would work but they actually added a nice crunchy element to the pizza that worked well with the other flavors. The pizza was made in the neopolitan style where the outside is crispy and the center is fairly soft. These really have great pizza. We can't wait to come back and try some of their other varieties. Definitely take a minute to click our menu link and check out all the options. For dessert we kept it simple with vanilla bean gelato. One order is two scoops topped with a piece of caramel biscotti. It was delicious. The biscotti was a nice touch. With desert we decided to have a Bacon brown sugar latte with dessert. If you're a bacon fan you'll love it!!! It might be as close as you can get to just drinking bacon. I know that sounds kind of wacky but it's actually pretty heavenly. My dining partner finished it in a minute flat and nearly ordered another. This might have been the standout item of the meal and the rest of the meal was awesome.
Service: Service was fairly prompt and attentive. The server could tell you about nearly every pizza item on the menu. He told us what was popular as well as his personal suggestions. Our only complaint was after the waiter picked up our payment for the bill he took ages to bring back change.
Pele's is clearly one of the better pizza options in Jacksonville. They are a little pricier than other pizza restaurants in Jax but you get what you pay for. If you want a nicer, tastier pizza experience Pele's is the place to go. In a pretty crowded riverside restaurant scene Pele's stands out from the crowd.
Positives:
Great pizza

Tasty appetizers

Awesome dessert coffee options
Negatives: