Since our last visit to Black Sheep the menu has undergone several changes with a number of seasonal dishes worth diving into and some new desserts that will undoubtedly make you smile. Here's our take on 5 new dishes, including a couple of desserts, we think you may really enjoy.
Beets and Labneh Salad (labneh, honey, local strawberries, roasted beets, marcona almonds, sumac, Aleppo pepper, olive oil, mint) – This dish offers up a complex melding of flavors that take your tastebuds on a journey. If you've never had labneh cheese before it's similar to a somewhat savory yogurt with a hint of sweet cheese flavor.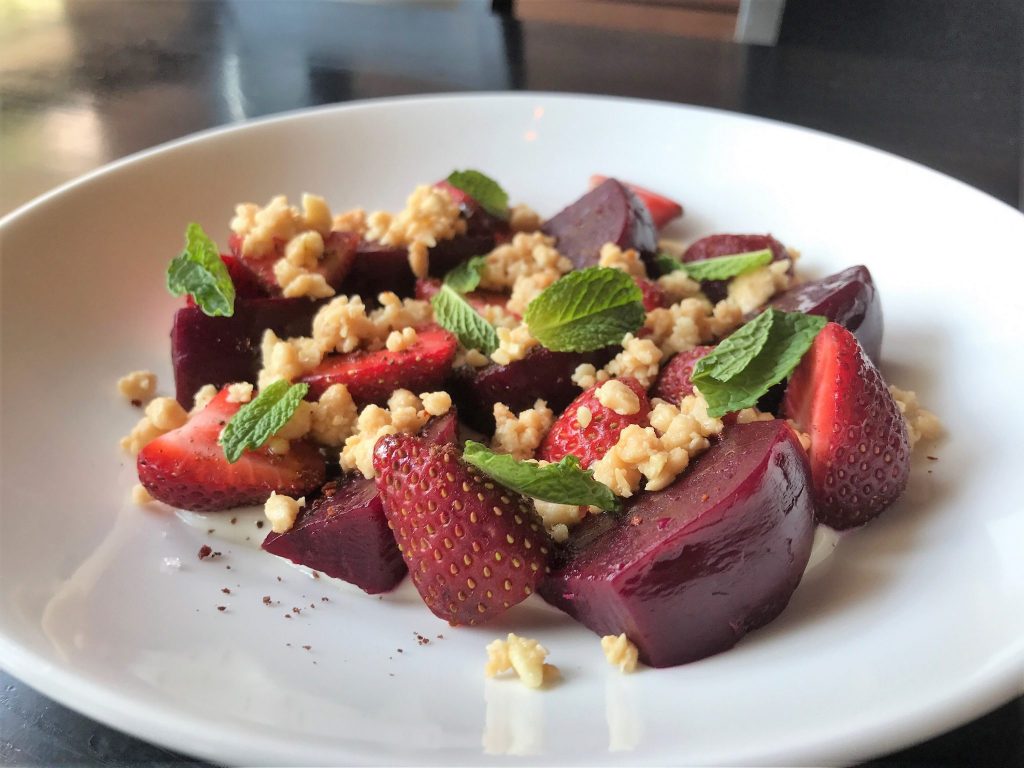 Crispy Skin Salmon (seared skin on and served over local lion's mane mushrooms, grilled fennel, poached turnips with a Thai coconut broth. Garnished with kaffir lime and chili oil) – If you're a mushroom lover you'll be in heaven with this dish. The Lion's mane mushrooms are just divine! They're full of flavor without being overwhelming and the broth is the perfect complement to both the salmon and the mushrooms. The turnips and grilled fennel are a refreshing change from more commonly used vegetables. The salmon is cooked with well-seasoned and perfectly crispy skin. It is moist throughout and takes on a bit of the flavor from the north. We usually stick to local fish but this dish is so divine we'd make a trip to Black Sheep just for this.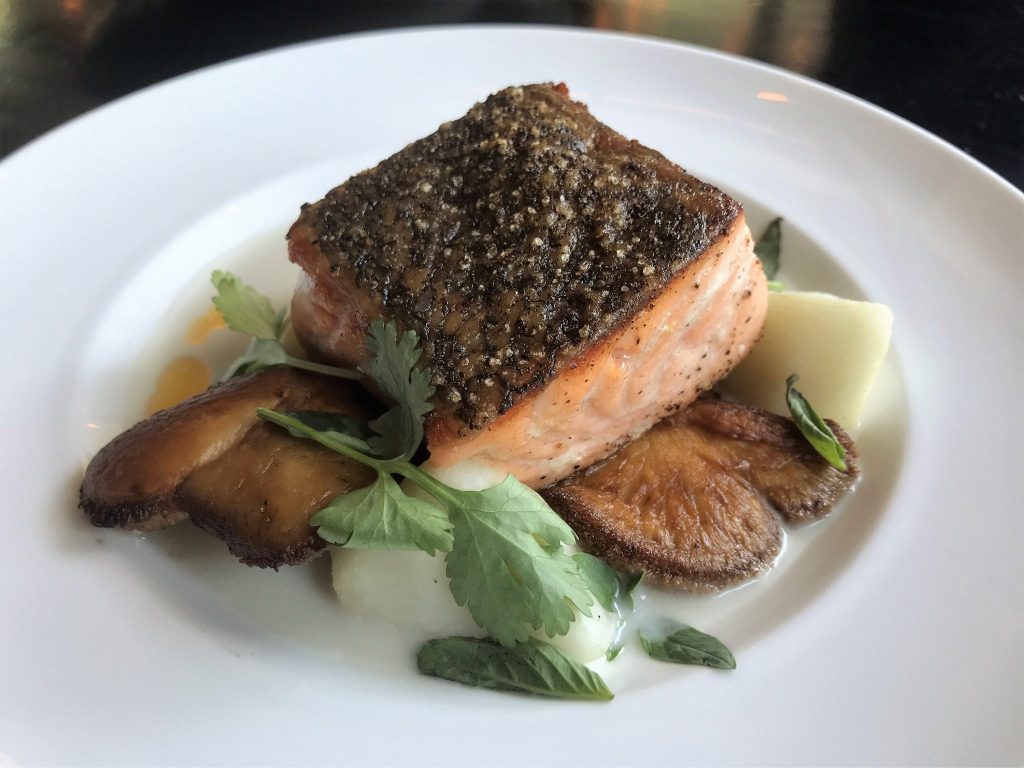 Rabbit Pappardelle (housemade rabbit sausage, handcrafted pappardelle pasta, fresh lemon zest, local field peas, coated in rabbit jus) – If you've never tried rabbit before, this is the perfect gateway dish to becoming a rabbit meat lover. Both pasta and sausage aficionados will be delighted to dive into this plate. The sausage flavor is very meat forward with subtle appearance from flavors like chive, garlic, tarragon and Calabrian chili. The pasta is cooked al dente with just the right amount of bounce/chew in each bite.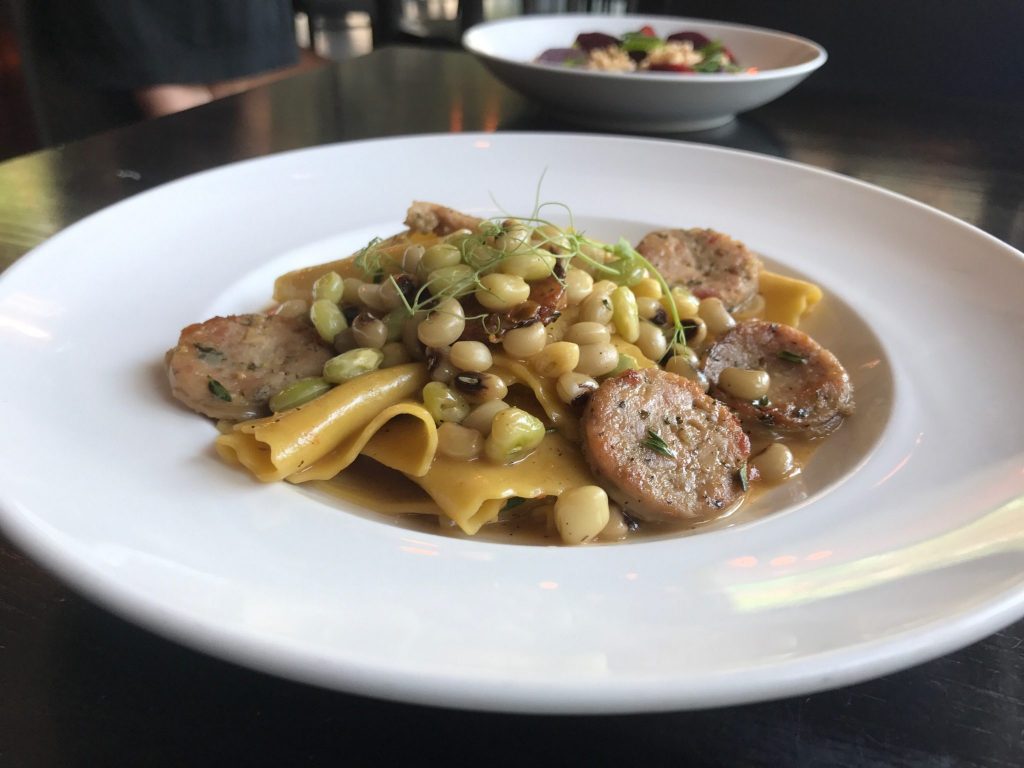 Chocolate Custard Mud Pie (filthy cherry gummy worm, chocolate soil, creme fraiche whip): This slice is just the right size to finish up after a big meal. While it is a bit rich the portion size allows you to dig in without feeling miserable afterward. A smooth chocolate cake meets up with cookie crumbles, cherries and gummy worms made in house. Simple and delicious.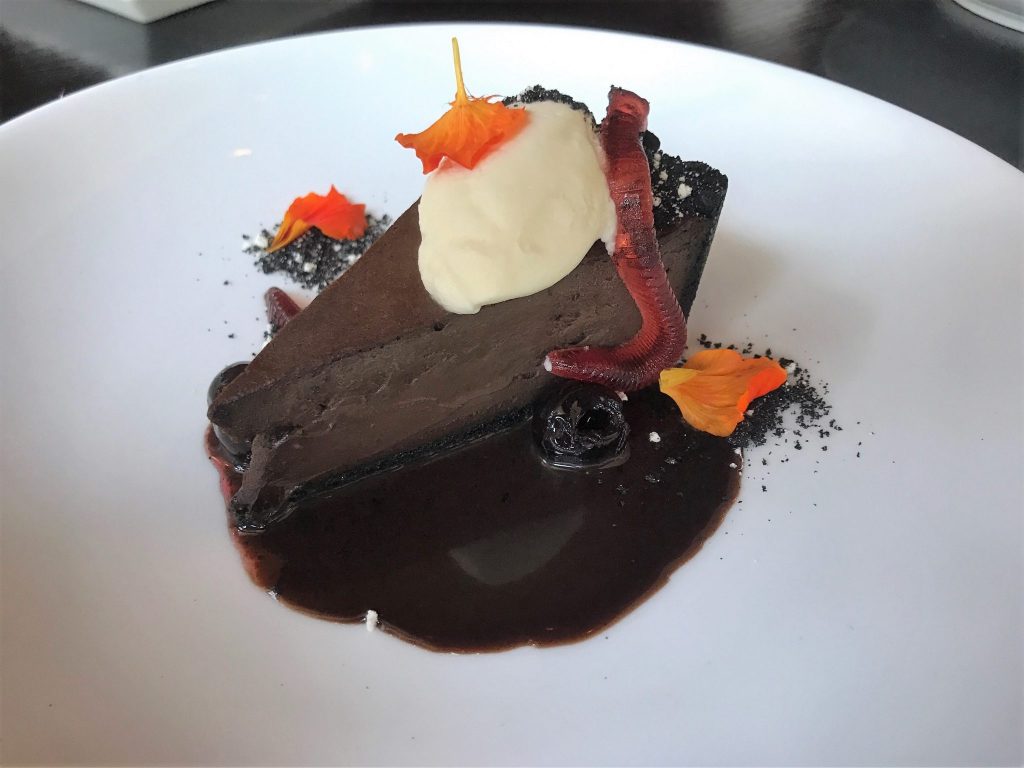 Cold Brew Coffee Ice Cream Fundae– This ice cream dish is made just for those with a coffee addiction! Nitro cold brew comes through beautifully with coffee notes that will wake up your tastebuds. The cookies that are a part of this dish might be my favorite thing on any dish on the menu at Black Sheep. They have just the right amount of coarseness to create the perfect cookie texture.  This dessert is called a FUNdae for a reason!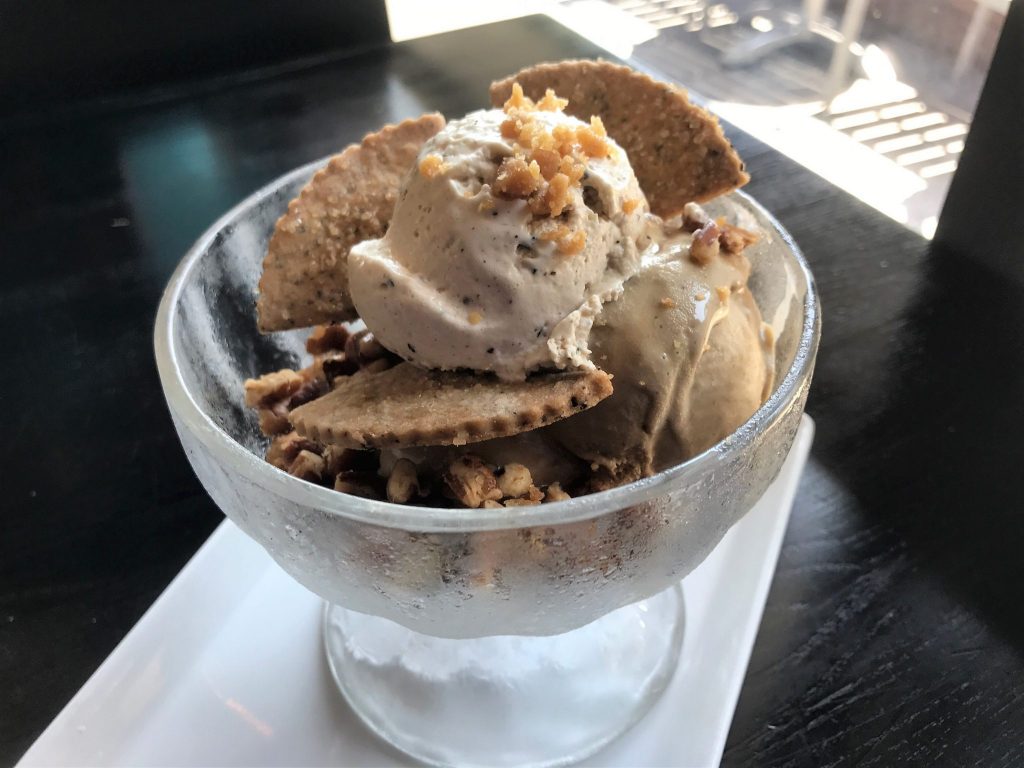 The new items on the Black Sheep menu make for a pleasurable dining experience in the hottest season of the year. Escape the heat and dive in then come back and tells us about your favorite dish in the comments!
Black Sheep
1534 Oak Street
Jacksonville, FL 32204
Note: From time to time we're invited out to try a restaurant or to taste new menu items. This meal is usually comped, as this one was. We're under no obligation to write a positive review or any review at all when we're invited out to try a place. Every review you see on our site will be an honest review of the place whether or not the restaurant provided us with the meal at their cost.