As always, when we get ready to do a list of the best fill-in-the-blank food in Jacksonville, we prepare by making a list of every restaurant we will need to visit. Then we hit up our followers on social media and ask for their input. We compare lists and add to ours if need be, making sure to give every restaurant a fair shake. Then we organize the list in a geographical order and head out to start eating. The plan is always to hit every restaurant on the list within two consecutive days so that each entry is fresh enough in our minds to compare. Sometimes that bleeds over into an extra day or two due to closed restaurants or unforeseen issues.
We always lay out parameters for our Best Of food treks. For fried chicken, the requirement was the restaurant had to serve bone in fried chicken as a meal on their regular menu. Any restaurant that served only certain parts of the chicken, or chicken and waffles, or any form of fried chicken that wasn't a traditional bone in fried chicken, or only had fried chicken some days as a special did not qualify to be a part of this Fried Chicken Quest. 
After eating chicken all over this city, we give you the Top Five Fried Chicken Spots in Jax:
#5: The Potter's House Soul Food Bistro
Soul Food Bistro has long been a favorite of Jacksonville fried chicken lovers. Their sides are wonderful and their oxtail wontons are magical. On a good day their fried chicken is just the right amount of salty crunchy and juicy. If you asked 100 Jacksonville diners where the best fried chicken in Jax is I would wager that Soul Food Bistro is the answer you'd hear more than any other restaurant on the list. One the day where we drove the whole city to rank fried chicken spots the fried chicken we were served had very obviously been sitting for quite some time and was very dry. Had this been our first time trying Soul Food Bistro they wouldn't have made the list at all. Since we've had numerous visits to the restaurant where their fried chicken was fantastic we decided to include them at #5. We'd expect to see them move up next year.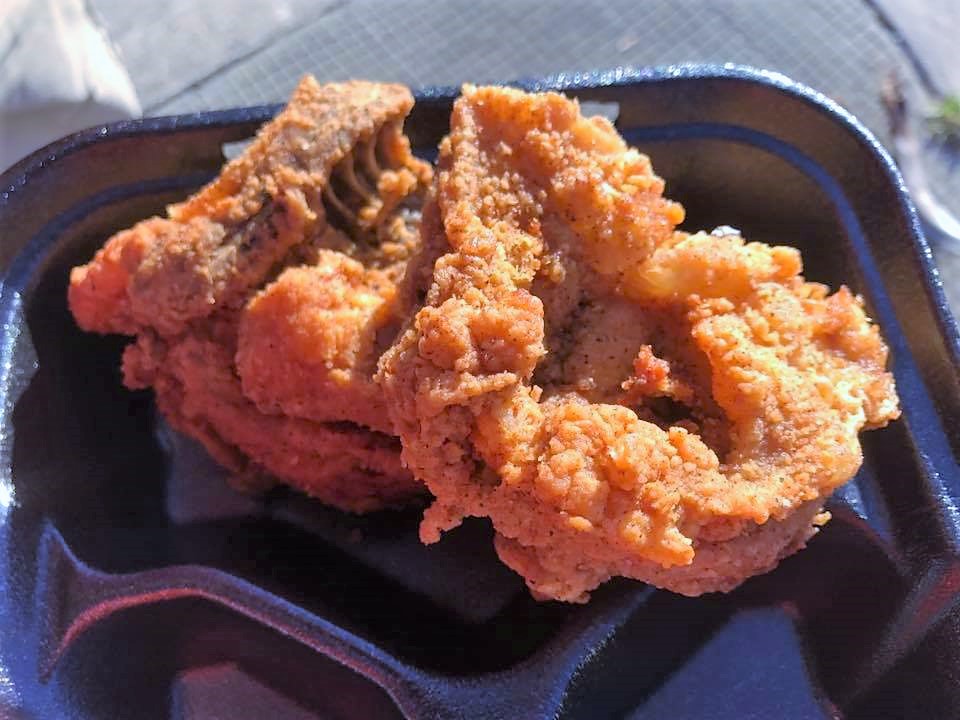 #4: Hangar Bay
Hangar Bay combines two distinctly different kinds of soul food into one restaurant to offer diners a unique kind of treat. Ramen represents Japanese soul food on the menu and fried chicken of course represents American soul food. Their fried chicken is tasty and we expect you'll enjoy it.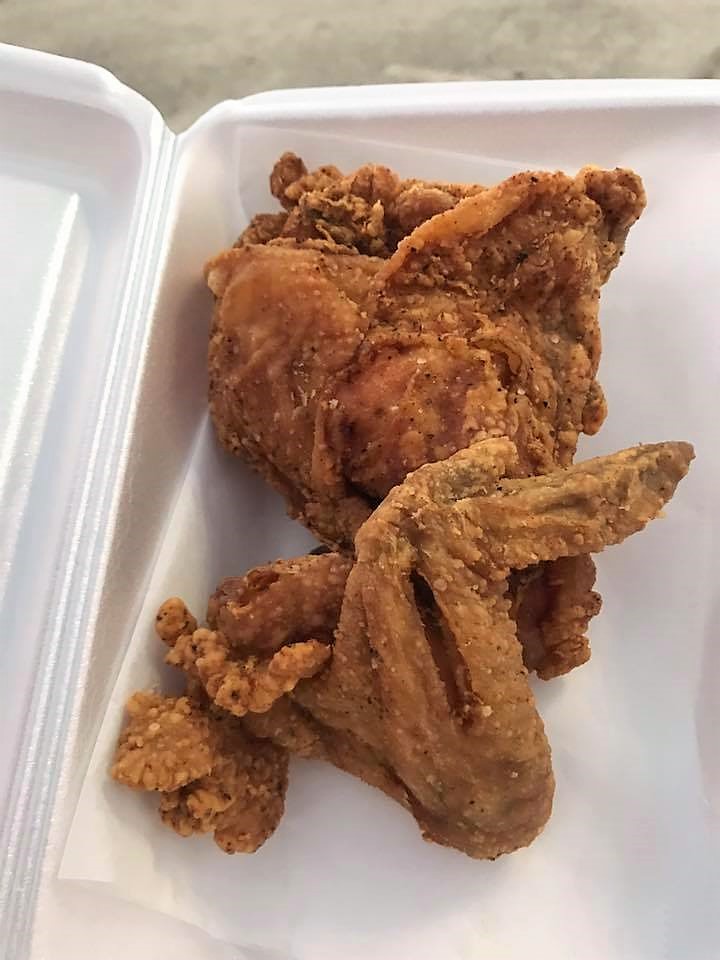 #3: Soul Food Express
This little spot on the Eastside of Jacksonville is very easy to pass by and never notice. Located in a brick building with a small awning that says Soul Food Express on East 21st Street is where you'll find this hidden gem. Soul Food express offers all the traditional soul food you'd find in any great deep south soul food joint. You can get your fix of Chitlings, liver, gizzards, and so much more. Their fried chicken has a unique breading that you won't find on fried chicken anywhere else in town. I struggle to find the words to describe it so I'll simply tell you that it's worth going out of your way to head down to the Eastside to try it. On our visit to Soul Food Express the folks running the restaurant seemed to know every single person found in the steady stream of people flowing through the door. This is one of those classic neighborhood spots that are so important to the fabric of a city's food scene.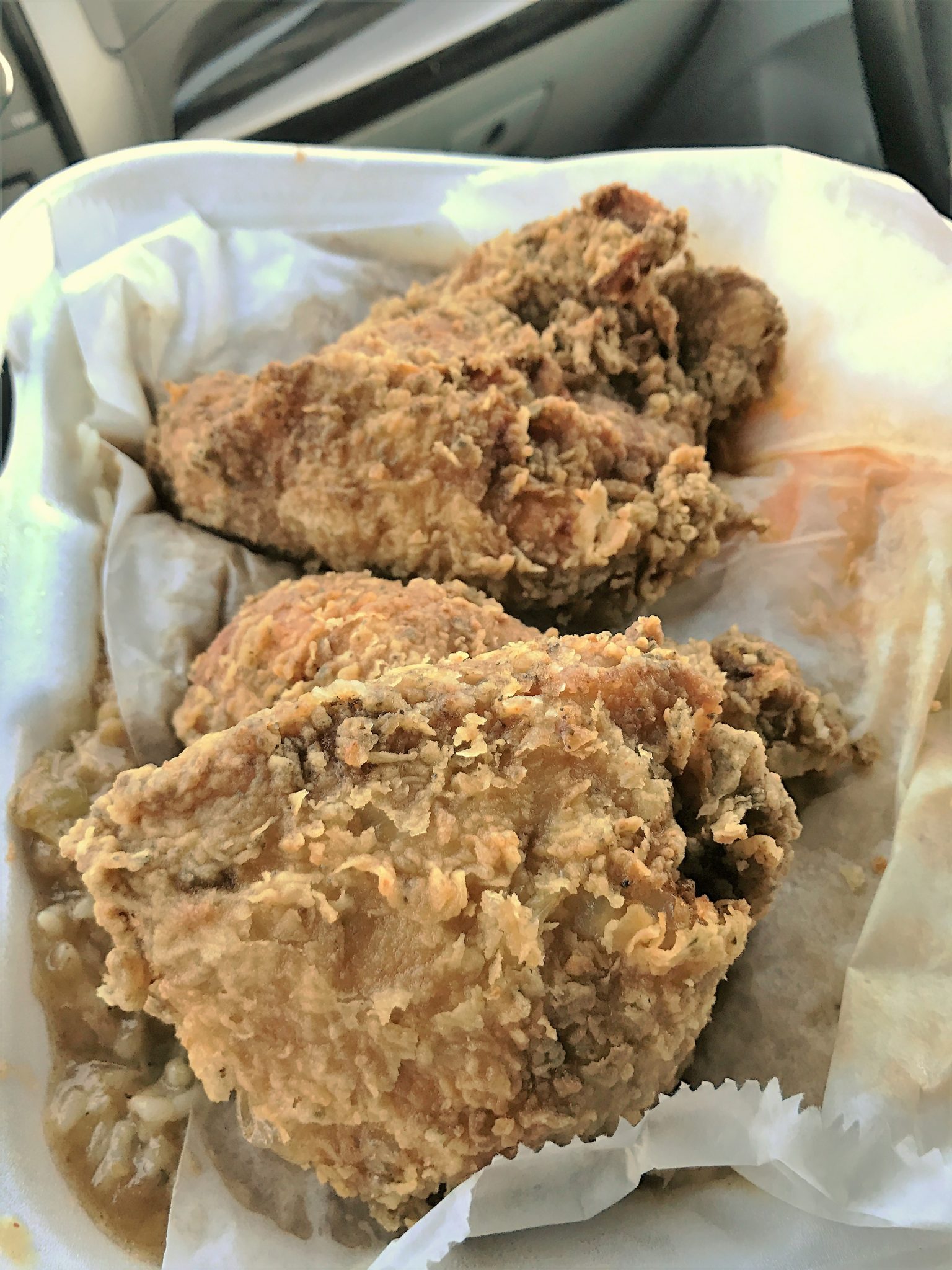 #2: Coop 303
Coop 303 is one of Jacksonville's newest additions to Jacksonville's food scene. This new 2 story building occupies the space previously filled by Al's Pizza in Atlantic Beach. The building itself is gorgeous and full of playful odes with art and southern cuisine. Coop 303's most popular entrees are the fried chicken and the peaches and cream(a fun presentation of fried green tomatoes topped with burrata and peach jam). On our first visit Coop 303 stumbled a bit served us a badly prepared and over-salted version of their signature fried chicken. On the day where we travelled the city of jacksonville to try every relevant fried chicken in town the fried chicken was absolutely incredible. It was every bit of the juiciness and flavor you dream about when you dream whimsical dreams of biting into incredible fried chicken. The only reason these guys weren't number 1 is the lack of consistency. We fully expect them to contend for the title next year.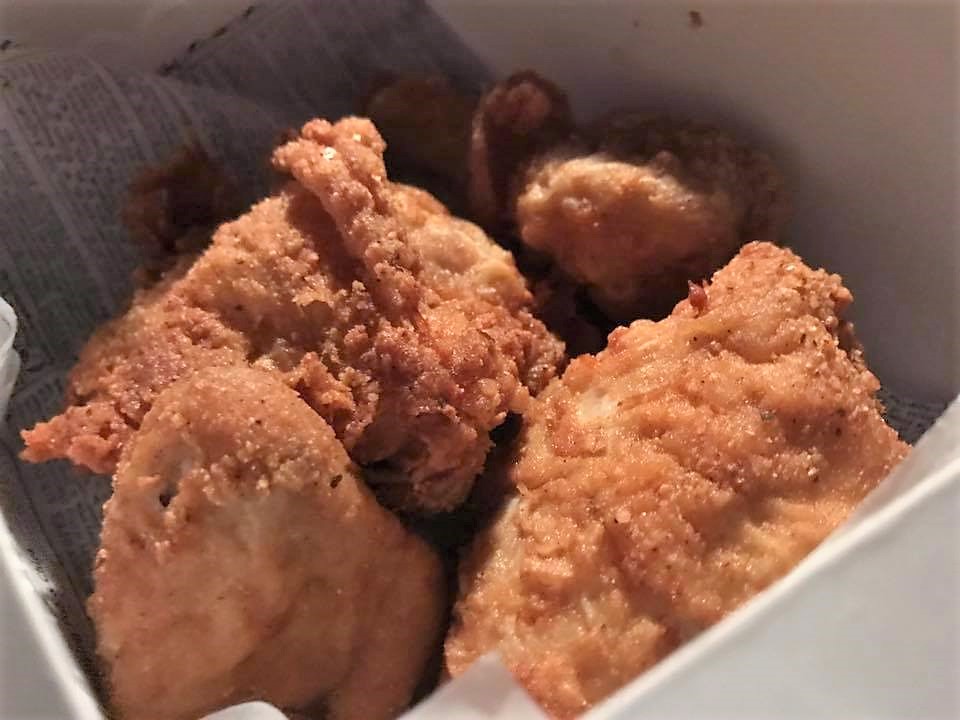 #1: Shut Em Down
This soul food spot located in an old Famous Amos building is no frills and all great food. Shut Em Down keeps things simple serving up fried chicken befitting your grandmother's table. They don't do anything crazy or out of the ordinary they simply execute an excellent fried chicken recipe "to a T" every single time they serve it(or at least every one of the many times we've visited). The consistency with which they put out amazing fried chicken is remarkable. It's fried fresh when you order it so there may be a short wait. We'd rather have quality than speed. If you want the fried chicken you'll find to consistently be the best in Jacksonville this is the spot. If you need a place to unwind and simply be around positive people who love what they do then Shut Em Down is the spot for that as well.