Happy National Pupusa Day! November 10th is the day, and there's only one way to celebrate, and that's with a pupusa in each hand, or two! To help you out, we've put together a list of a few places where you can find pupusas in the Bold City.  
If you're unfamiliar with this Salvadoran delicacy: a pupusa, not to be confused with an arepa, is a Salvadoran street food made with cornmeal or rice flour then stuffed with a savory filling. The fillings you'll typically see are beef, beans, cheese, and pork. When served, the pupusas are topped with a red salsa and curtido, which is a fermented cabbage relish that includes carrots, onions, spices, and garlic — a must-have!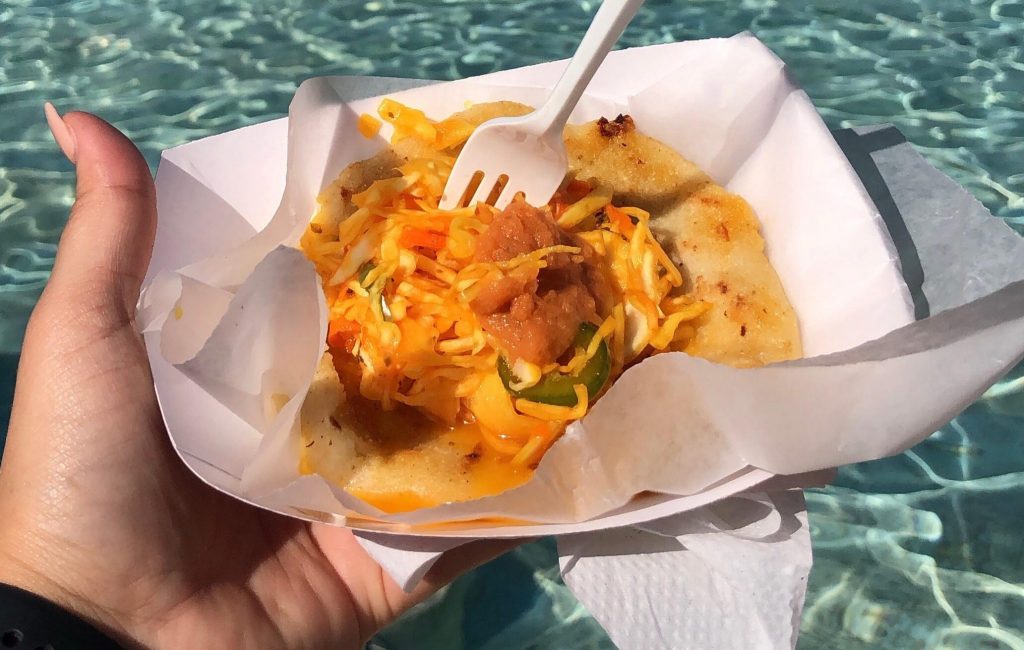 All you really need to know is that pupusas are like a heartfelt hug from a stranger on a day when you didn't even know you needed a hug. Let us know where your go-to pupusa spot is. 
El Taco Naco 
Location: Southside, inside the Beach Blvd Flea Market
11041 Beach Blvd
El Castillo Taqueria and Bakery
Location: Mandarin
9735 Old St Augustine Rd
El Mariachi Loko Food Truck 
Location: Anywhere their wheels take them!
Follow them on social media to find their daily location.
La Sabrosa 
Location: Orange Park
1939 Mound St
Rosy's Mexican Restaurant
Location: Mandarin
4268 Oldfield Crossing Dr # 107
Mi Pueblo #2 Grocery Store 
Location: Southside
10769 Beach Blvd
Takeria Mix
Location: Lakewood/Southside
6680 Powers Ave #108
Happy Pupusa-ing! If you visit any of these restaurants be sure to let them know you found them on Jax Restaurant Reviews.