While I tend to choose locally owned restaurants when going out, there are certain chain restaurants that I make exceptions for.  Atop that list is Seasons 52, especially with their rotating menu, which allows them to offer fresh, seasonal ingredients. Recently, I had the opportunity to try their new fall "Root and Vine" menu, which is a three-course offering (soup/salad, main course, and dessert) for a very reasonable $29.95. You can also enjoy a curated wine flight with your meal for $18.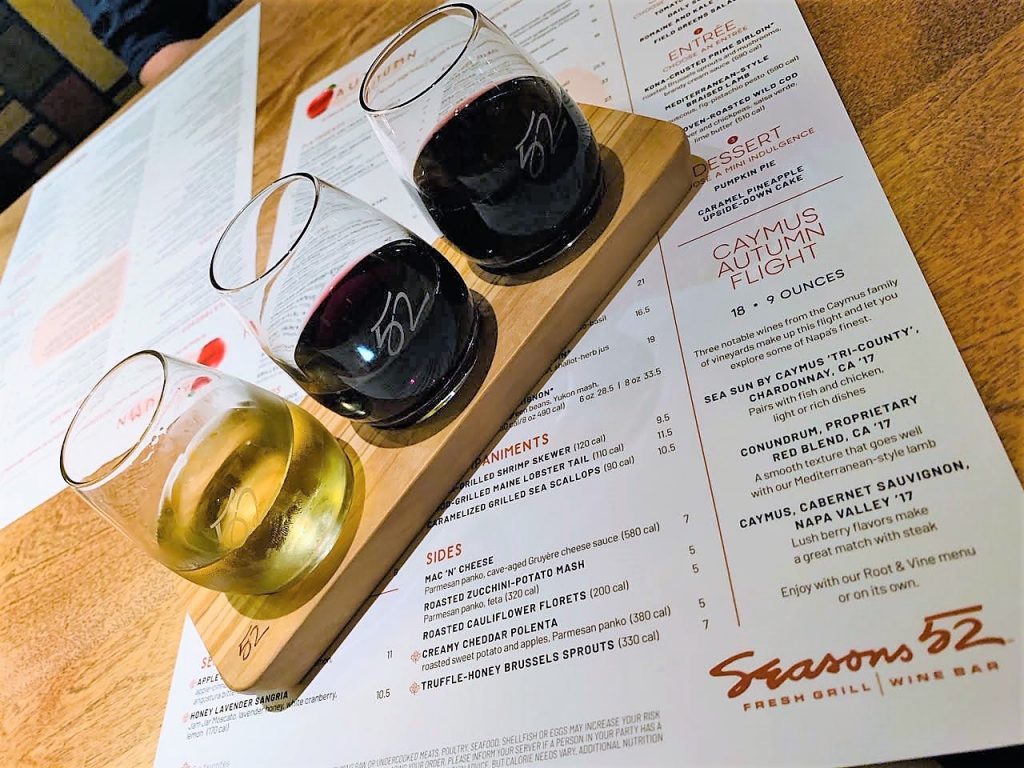 For the first course, we were given the choice of tomato cheddar bisque, daily soup, field greens salad, or kale Caesar salad. We tried the tomato bisque and soup of the day, which was a broccoli bacon chowder. The tomato soup coated my mouth with a deep tomato flavor and paired well with cheddar crisps. The broccoli chowder had a smokiness from the bacon and was more chunky than creamy, with large pieces of veggies. 
There were three main courses to choose from: Kona-crusted prime sirloin, Mediterranean lamb loin, and a brick oven-roasted wild cod. First choice was the lamb, which did not disappoint. The meat was tender and cooked to a perfect medium on the grill (it had the marks to prove it!). The sesame yogurt brought a brightness and the balsamic glaze was surprisingly light, adding a sweetness to the savory dish. We also tried the cod, which came directly from the brick oven to our table in a cassoulet dish. The cauliflower and chickpeas had a welcomed roasty flavor and I really enjoyed the salsa verde and lime butter it was served with. If I had to pick something to improve, I would have preferred more char or a sear on the fish for additional texture. The portion of both entrees were plentiful, which had been a concern ordering off a well-priced pre-set menu.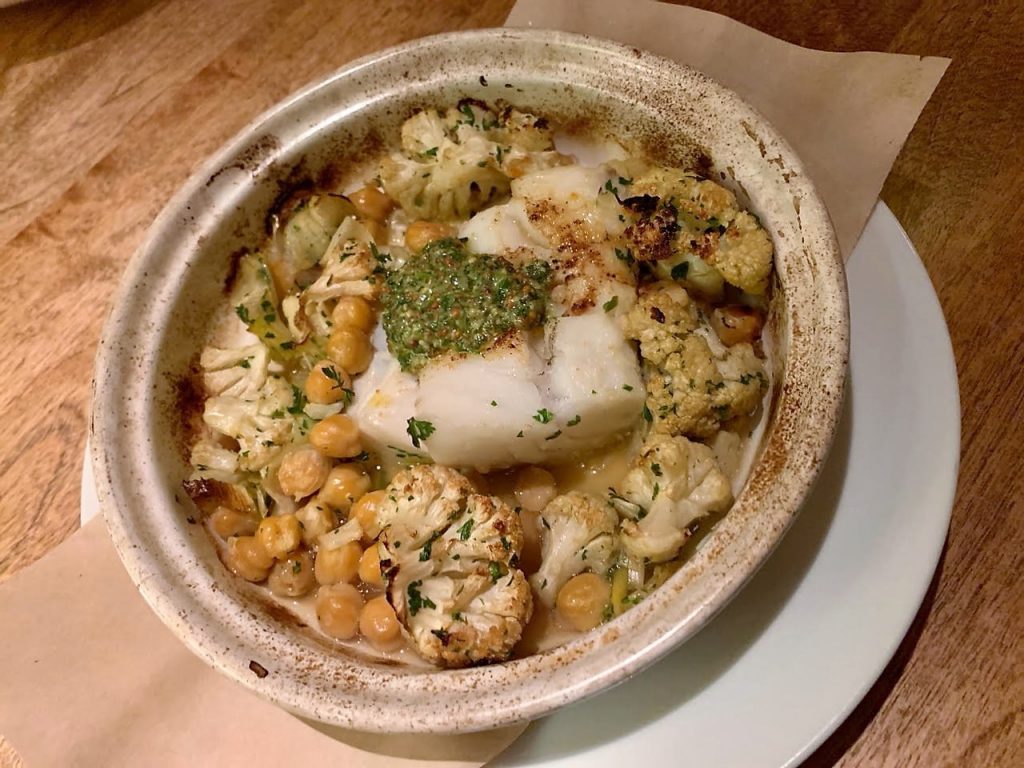 The meal is rounded out with a mini-indulgence, although we had to order an extra (important news break-you can get the whole flight for $21!). Whoever decided to make desserts in a shot glass was a genius- a perfect amount of sweet to end the meal without pushing you to the point of needing to roll yourself out the door. Their seasonal choices were pumpkin pie and pineapple upside-down cake. I am a sucker for pumpkin, so that was an obvious choice and we also ordered s'mores and raspberry cannoli. It was hard not to order more- the key lime pie and peanut butter pie were hard to pass up. The pumpkin pie came with a perfectly made gingersnap cookie and was the real star of the 3.
The wine flight paired very nicely with the menu. It featured 3 different styles from Caymus, chardonnay, cabernet sauvignon, and their proprietary blend (made from 3 different kinds of grapes, petit syrah, zinfandel, and cabernet sauvignon). The chardonnay was crisp and light, which they recommended pairing with the roasted cod. Their proprietary blend was suggested to accompany the lamb, which it complimented well. Although we didn't order the prime sirloin, which was the entrée paired with the cabernet sauvignon, we still enjoyed the deep flavor and slight spice that it offered.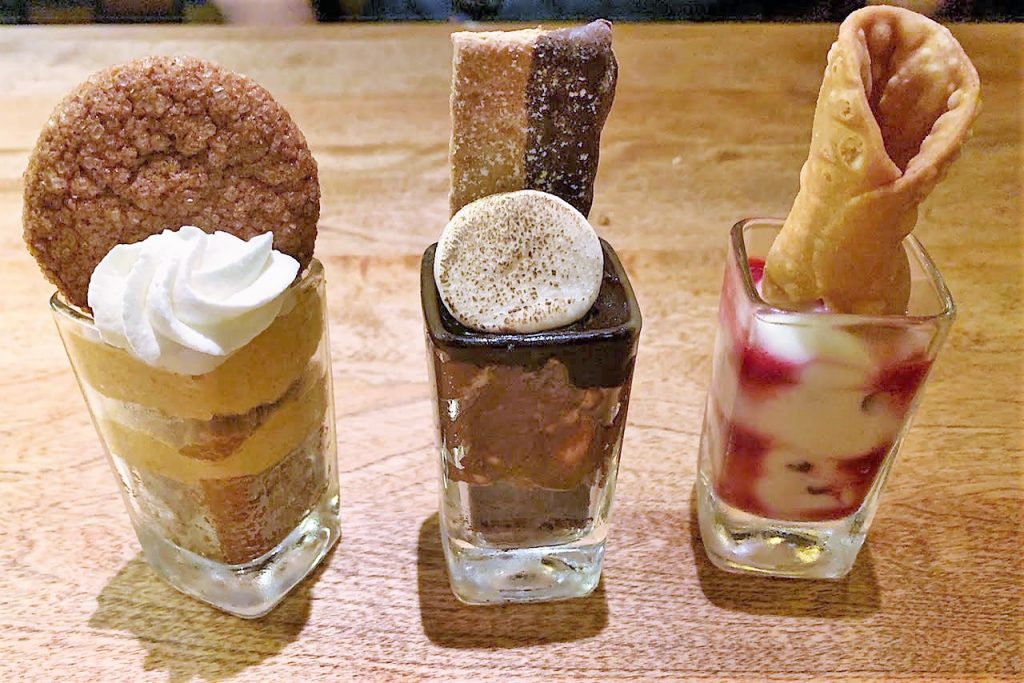 We also ordered a couple of items off the regular menu which I recommend- 4 mushroom flatbread and the baby kale roasted apple salad with fig-pistachio pesto. The flatbread had a very thin and crispy base and a ton of mushrooms on top. The goat cheese was used with restraint and the truffle oil added another layer of earthiness. The salad was a great mix of sweet and salty; the apples and figs were sweet and balanced with the saltiness of pistachios, aged cheddar crisps, and a tangy balsamic vinaigrette.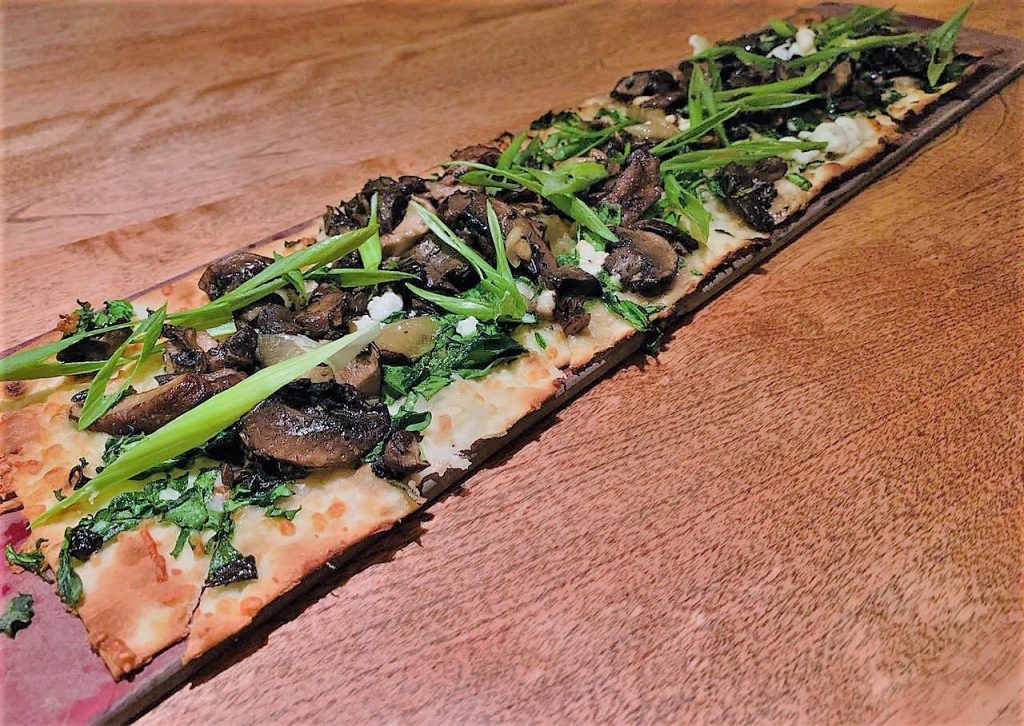 The menu at Seasons 52 offers a great variety of flavors for different taste buds, whether you choose to try the pre fixe menu or make your choices from the full menu. If you are torn between options, the servers are extremely knowledgeable when it comes to the menu and can provide some guidance. Also, as someone who tries to find a balance between my love of food and living a healthy lifestyle, I appreciate that Seasons 52 includes the calories on each item they offer. The entrees are reasonable, typically ranging between 400 and 600 calories.
With a full belly, we walked out the door completely satisfied with our visit. Not only was the food great, but the hospitality of Oscar, the managing partner, Ashley, our server, and the chef were top notch.
Seasons 52
5096 Big Island Drive
Jacksonville, FL 32246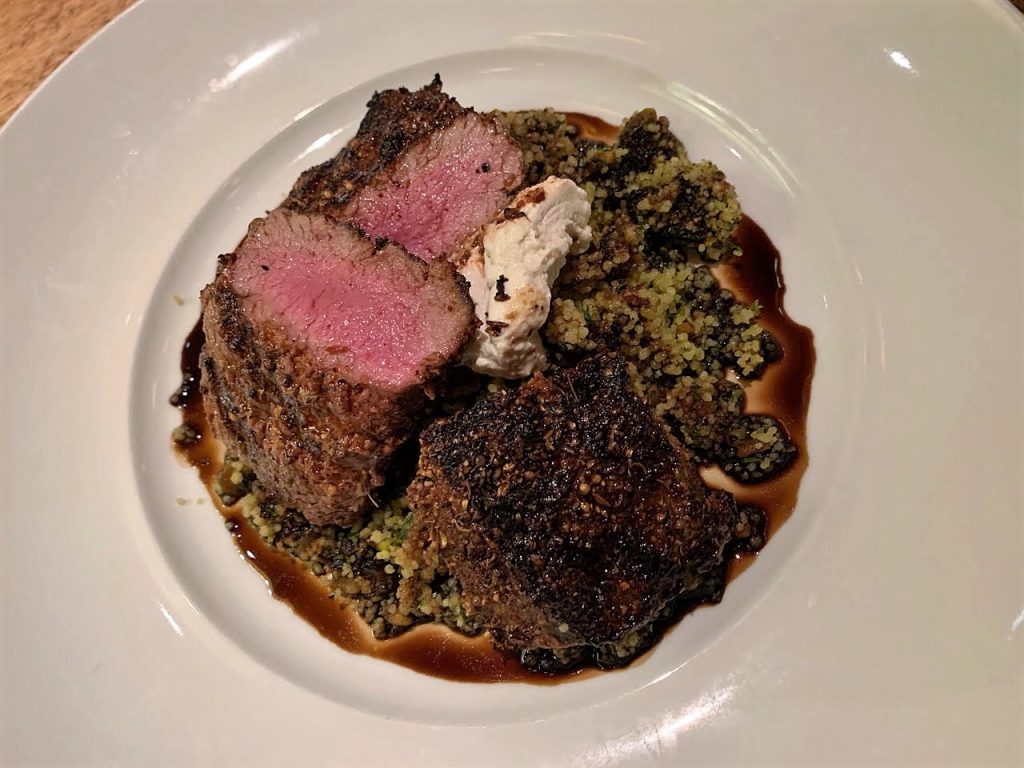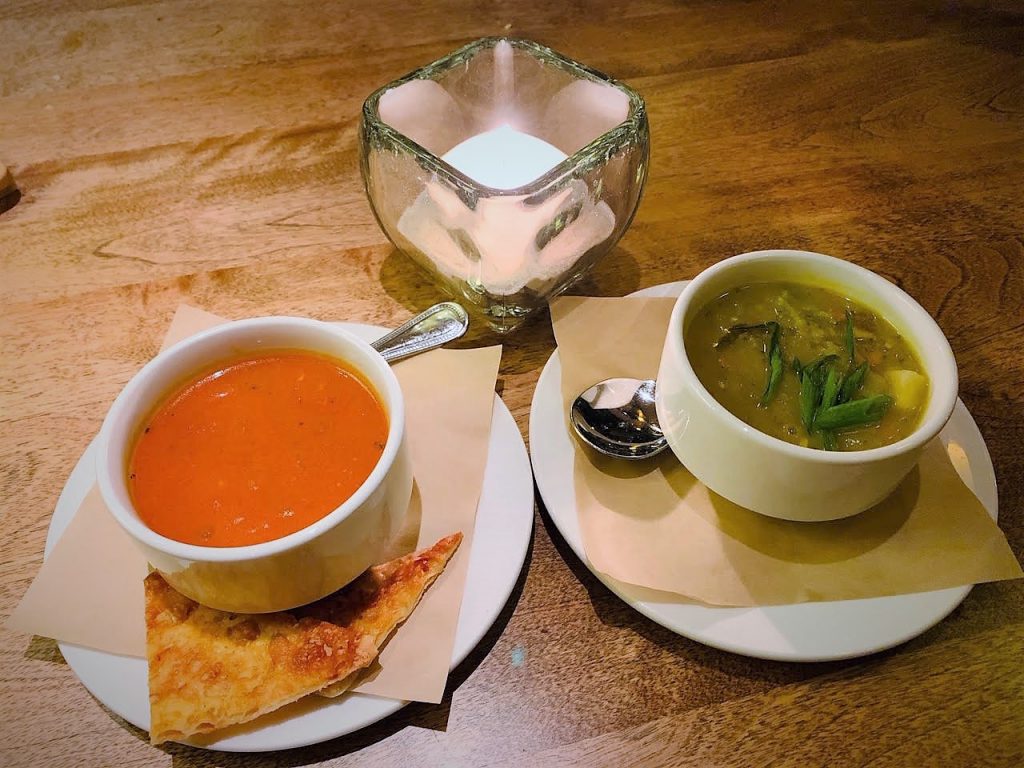 Note: From time to time we're invited out to try a restaurant or to taste new menu items. This meal is usually comped, as this one was. We're under no obligation to write a positive review or any review at all when we're invited out to try a place. Every review you see on our site will be an honest review of the place whether or not the restaurant provided us with the meal at their cost.