What happens when someone combines years of passion and experience with a relentless dedication to quality? Well, you get something like Cruisers Grill. Cruisers has been a Jax staple for years, and has recently taken the time to reopen a new and improved restaurant and bar, and they came back in style. Their reopening came with new menu items, and more importantly, a new passion for quality service and a mouth-watering dedication to tasty perfection.
The new digs include an indoor/outdoor bar, as well as a completely new vibe. The old restaurant off of 3rd street had a very hole-in-the-wall feel, while the renovations give it a much more modern feel. It makes for a fantastic Sunday football experience, or a casual dinner-and-drinks situation. We loved the open-air feel of the bar, and all the TV's, as we tend to pair bar food with football like some people pair cheese with wine.
Rest assured that though there are changes, the heavy-hitters like the juicy burgers, marinated chicken, and famous housemade ranch remain for superfans. If you haven't tried their ranch dressing, consider yourself warned- the stuff is addictive.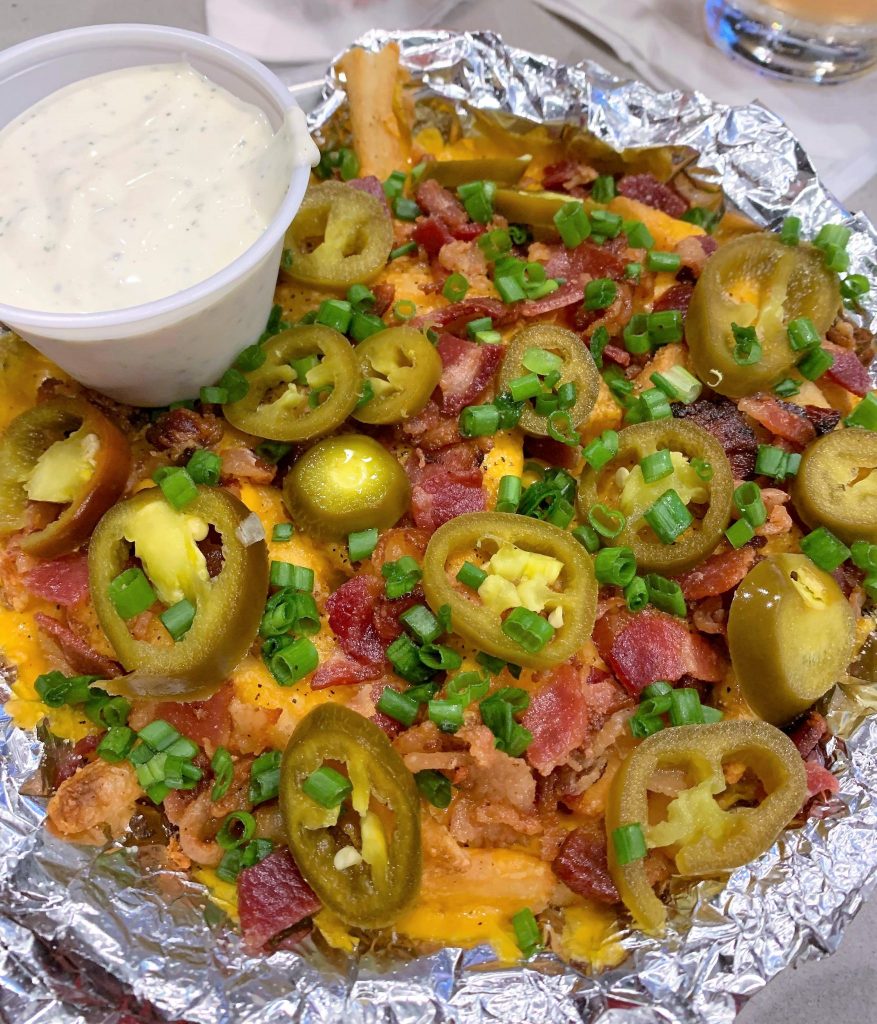 We were HUGE fans of the loaded fries. No bull, paired with the ranch, they were the best I've had, ever. Cruisers cuts and cures their own bacon, and ages their own cheddar, and you can absolutely tell. I was of the belief that aging cheese doesn't make much of a difference, but after those loaded fries I've since changed my philosophy. The extra thought and effort in the kitchen is noticeable, and their product speaks for itself. The burgers come out great, and small things that you may not otherwise notice like cheese, bacon, or chicken all suddenly stand out.
Cruisers boasts a more familiar menu with some twists like candied bacon, and a new item, breaded fried cauliflower. But like any grill worth its salt, they are best known for their burgers, chicken, and quesadillas. One burger we tried that I would recommend highly is "The Royale Wit' Cheese". Provel cheese adds such a richness which is cut by the pickle very pleasantly (that's pretty much the life goal of a pickle), and then there is a sweetness from the candied bacon. It's kind of like flavor had a party and invited you AND gave you a plus one. BIG fan.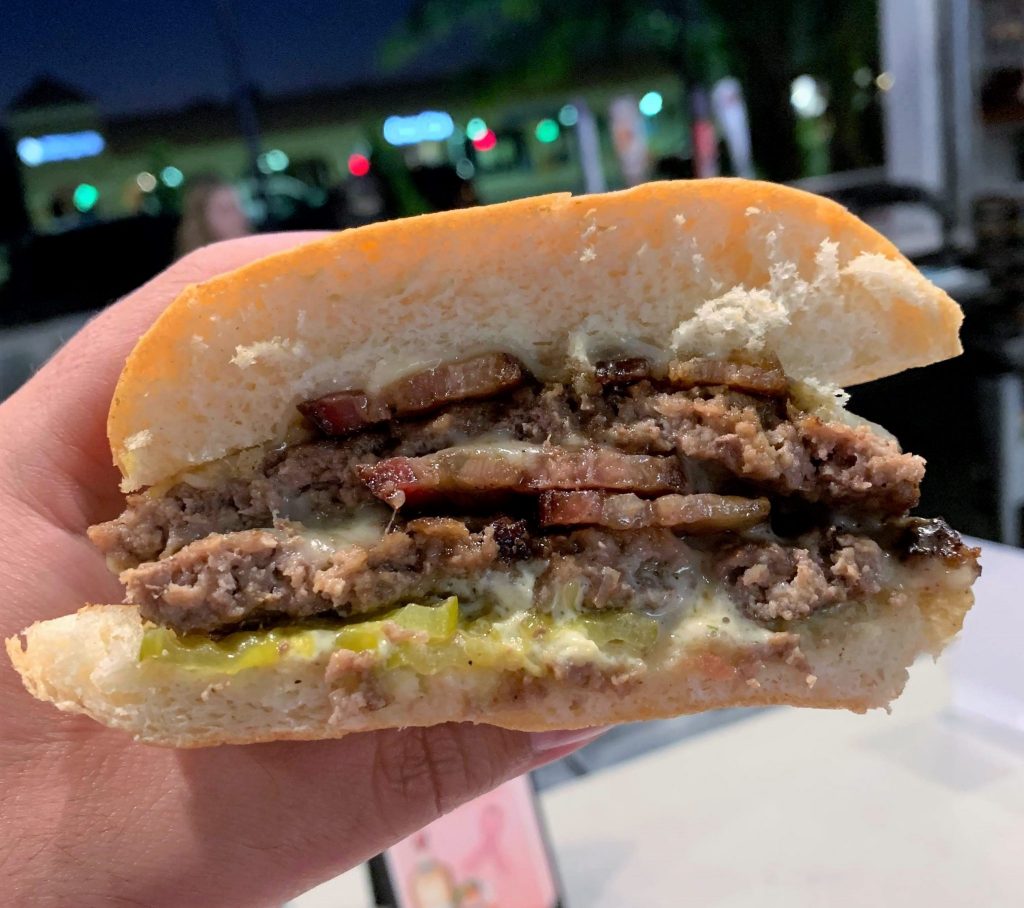 If you're not really into burgers, definitely consider the fried catfish sandwich. I wish I knew how, but it was the lightest and flakiest catfish I've tried. I don't think I've had a better bite of a fish sandwich. Not into fish? Their chicken chunks are just as good. The cooks spend hours marinating the chicken to give each bite a henhouse of flavor (I admit that was a stretch).
One of the things I was most impressed by is the prices on their drink menu. They have really quality mixed drinks for $5, which is REAL hard to find at the Beach. I ordered an Adult Cherry Limeaid, because it you cut me open right now, I'd probably be 5% Cherry Limeaid. If you're into the sweeter stuff, that drink is for you. And unfortunately, because my fiance fits that description, she commandeered my drink.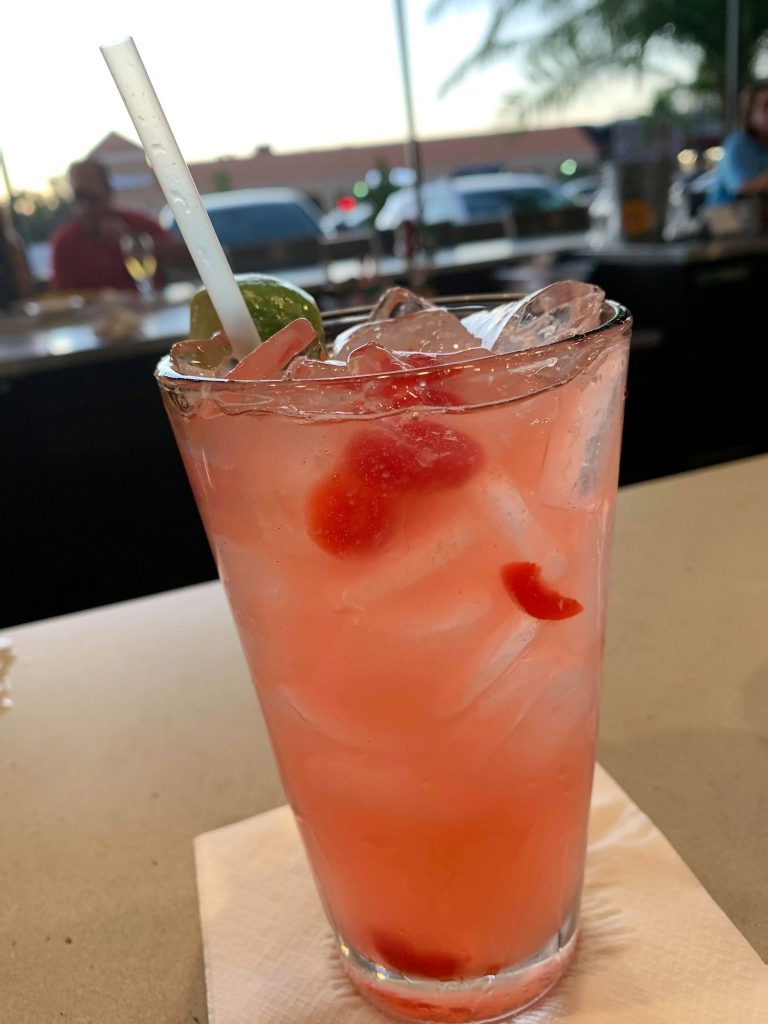 But one thing I didn't let her touch was the Apple Pie milkshake that was brought to me. Cruisers has special milkshakes, and using some sort of black magic they turned an apple pie into a cold cup of delectable frosty goodness. Based on what I experienced in that cup, I'd go back and try any one of their milkshakes, and it was a great way to finish the meal.
If you haven't tried the new Cruisers, I'm telling you, this place is easy to love. With friendly service, a dedication to quality, and sweet new digs, they're back and better than ever. And did I mention they have Cheerwine?
Cruisers Grill
319 23rd Ave S
Jacksonville Beach, FL 32250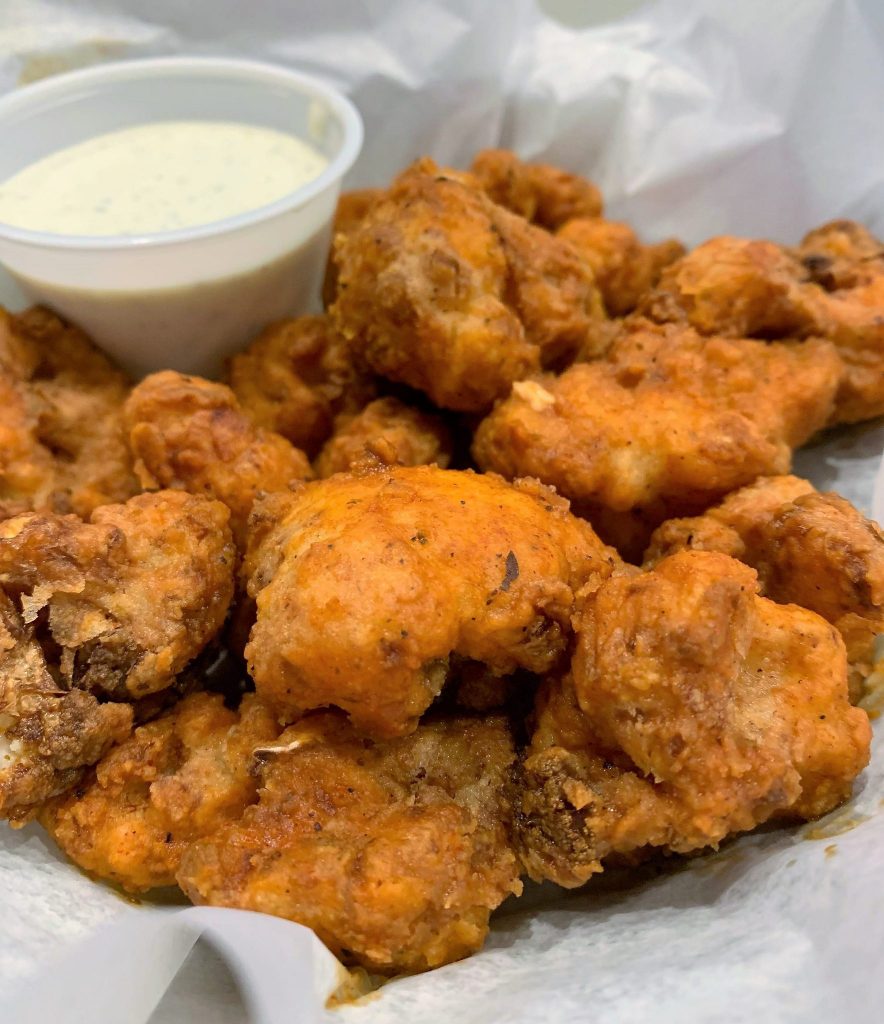 Note: From time to time we're invited out to try a restaurant or to taste new menu items. This meal is usually comped, as this one was. We're under no obligation to write a positive review or any review at all when we're invited out to try a place. Every review you see on our site will be an honest review of the place whether or not the restaurant provided us with the meal at their cost.