I know what you're probably thinking — does Jacksonville really need another Indian restaurant? — on Baymeadows? 
I'll put it this way. Jax has a few great Indian spots and a lot of subpar Indian food and most of us settle for it if the butter chicken is good or they have a cheap lunch buffet and that is kind of sad. So, how do you even choose where to go when you've decided you want Indian for lunch or dinner? By price? Authenticity? Is there a buffet? It tastes good? Maybe it's all of those and that's okay because there are a ton of options to choose from. And now, there's another added into the mix that I think drives a mean bargain for becoming a part of your Indian food routine.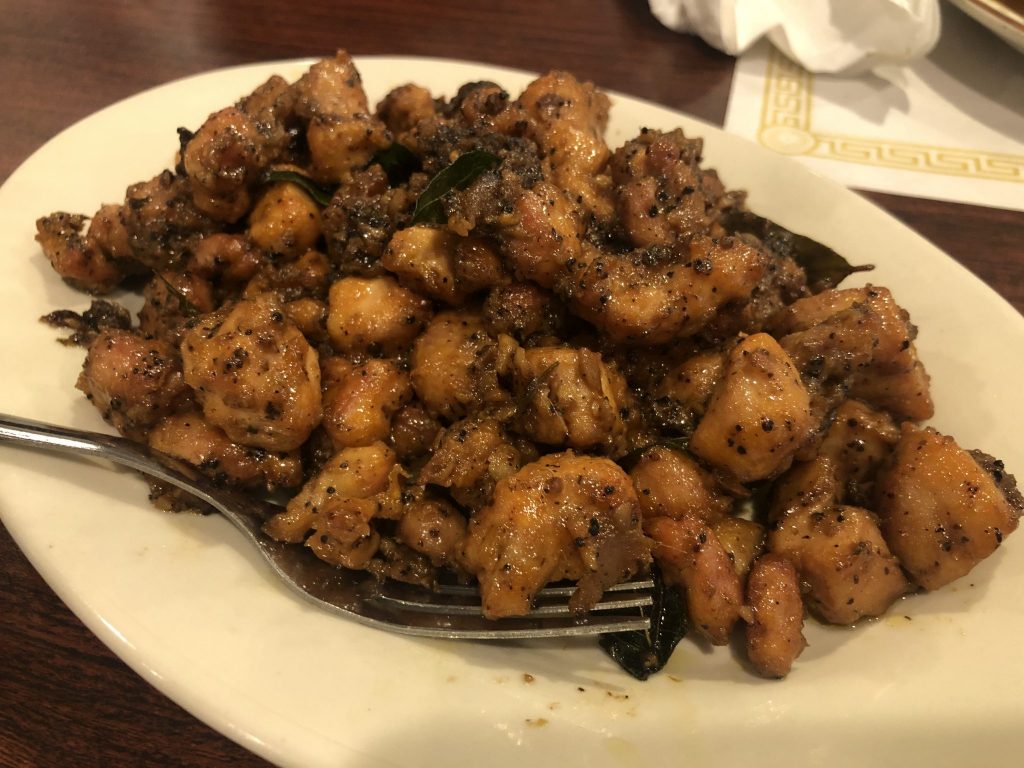 Que in Minerva Jax — located off Baymeadows road, 8661 Baymeadows rd. to be exact. Their logo has a green pepper in lieu of the "i" in their name and it's hard to miss on the outside of the building. On the inside it's fairly simply decorated. They're still new and working on adding in some extra small decor touches to make it more cozy. I found it clean and nicely laid out. They have a private room to the left for parties and events that closes off and then open seating to the right with a bar. 
We stopped in for lunch during the week. You can choose to buffet it up at $9.99 from 11am-2:30pm on weekdays and 11am-3pm on the weekends ($11.99), which is very reasonable and competitive for the area. You can choose to order from the menu on the weekdays as well. Whew, the menu! They have a TON of things to choose from. I think it was around 6 pages long (back and front)! The owner did mention that they'd be condensing it down some, which I think is a good idea. Personally, such a big menu can be a little overwhelming, however some people may want all the options. I'll be sitting there trying to decide for WAY.TOO.LONG. When I was younger I did this thing where I'd tell my mom the 2 or 3 things I was torn between, and then make her pick one and then I'd order the one she did not pick. Ha, she hated it! Who am I kidding? I still do that. I am indecisive. We went with the buffet and also got to try a few things from the menu — I love when that happens.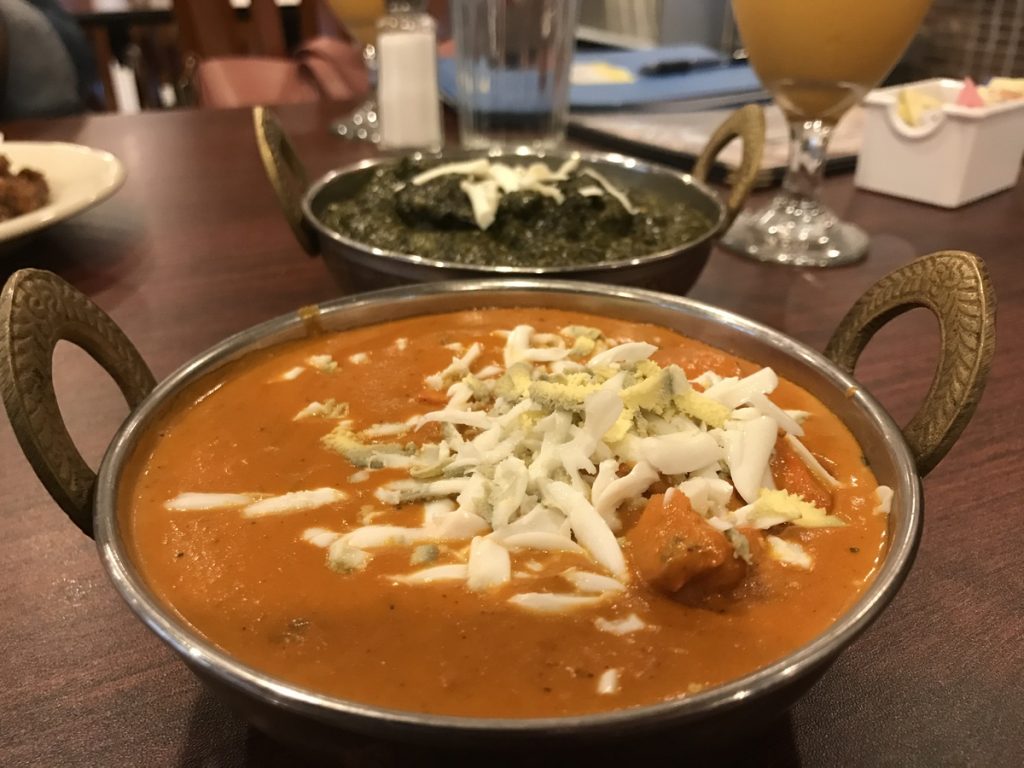 The buffet had a plethora of dishes to try. A couple stations were solely vegetarian which I thought was awesome and appreciated that it was organized that way. Something to note is that most of the dishes on the buffet are made at a medium or mild level. The medium can be spicy for those that can't handle the heat, but there's something for everyone. We were a mild/medium crew. Anything you order from the menu can be adjusted to the spice level you prefer. They do mild, medium, hot and Indian hot if you like your entire body on fire ya know. 
From the buffet we tried a little of everything, as you should on a buffet. Aside from the spice levels differing, it was all delicious. Some notable mentions would be the butter chicken (my favorite), curry goat, chilli chicken if you like spicy, and the vast veggie options. From the menu we tried some naan — garlic and peshawari, saag paneer, and pepper chicken. What we're gonna talk about is the naan — the BEST we've ever had. I know it's just bread but it was perfectly made and seasoned. The texture was right, the garlic was there, the flakiness was there — what I'm saying is get five. What was even more of a surprise was the peshwari naan, which was filled with nuts and dried cherries. The peshwari naan is to be enjoyed on it's own and it was a delight. I can't believe I've never ventured out into other naans. I'm usually a garlic or butter, but now I'm hooked on that one as well.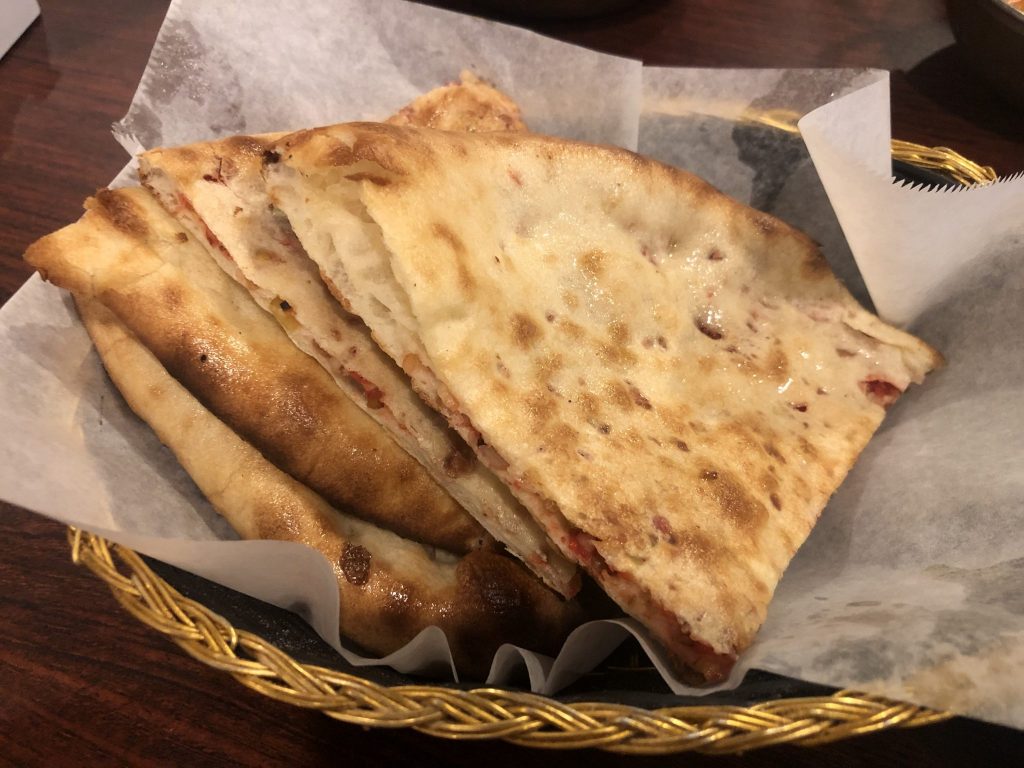 The pepper chicken was a sleeper hit as well. The name didn't draw my attention, but it was recommended to us so we gave it a try. Wow, was it flavorful. It was prepared mild and I didn't feel as though it lost anything without more spice. This would be a perfect option for those with a lower spice tolerance.
You can say for dessert, we slurped on a mango lassi throughout the meal. I'd recommend doing that when trying some different dishes, especially if they're spicy because the yogurt will cut the spice. The mango lassi was yummy, no complaints there. It was more yogurty than I've had, but I liked that.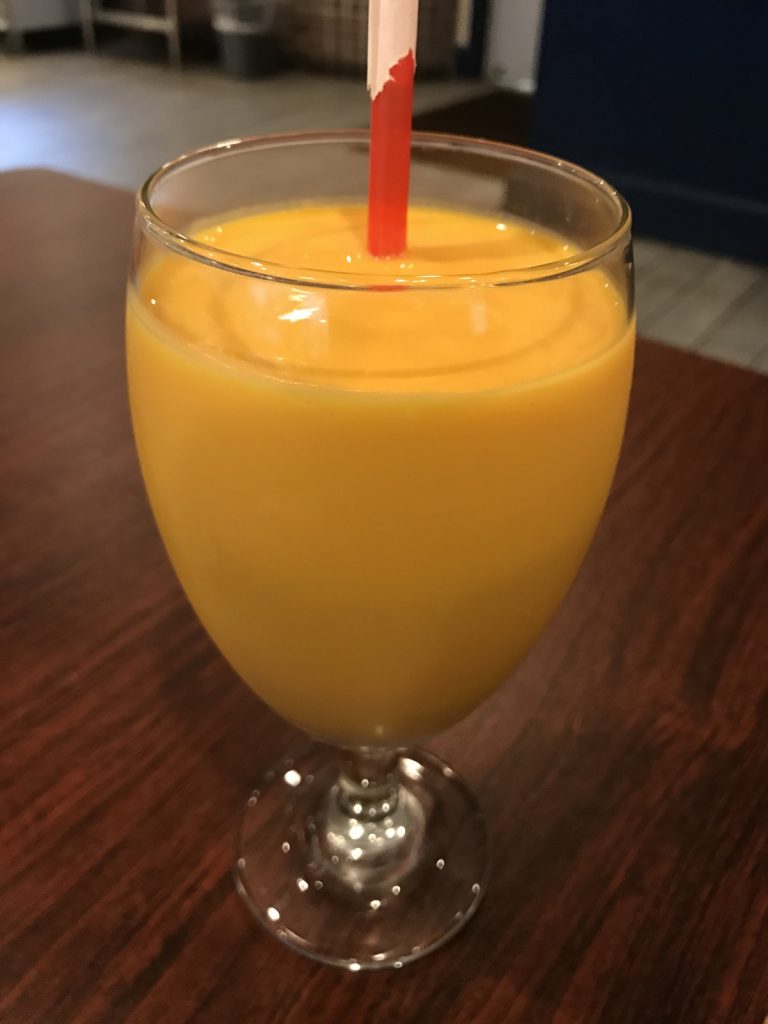 So, the next time you're in the mood for great Indian food, stop by Minerva and you'll do yourself a disservice if you don't try a couple of their naan's. Their prices are all very reasonable with most everything under $15. They also offer catering options.  
Let them know Jax Restaurant Reviews sent you and happy eating! 
Minerva Jax
8661 Baymeadows Rd
Jacksonville, FL 32256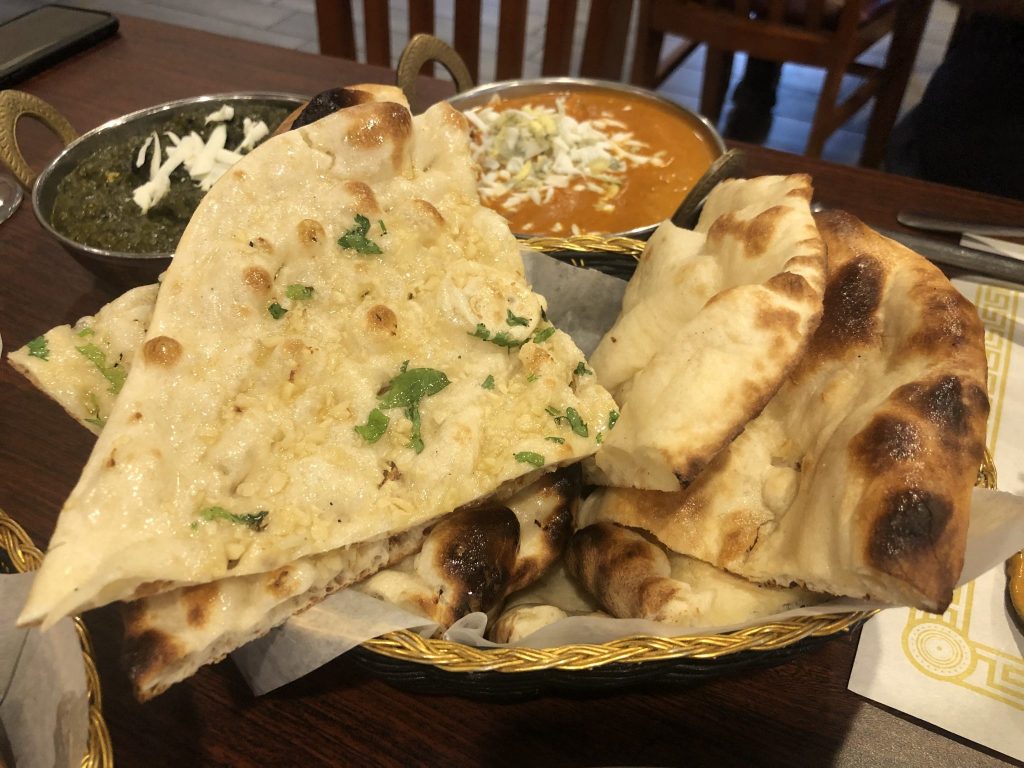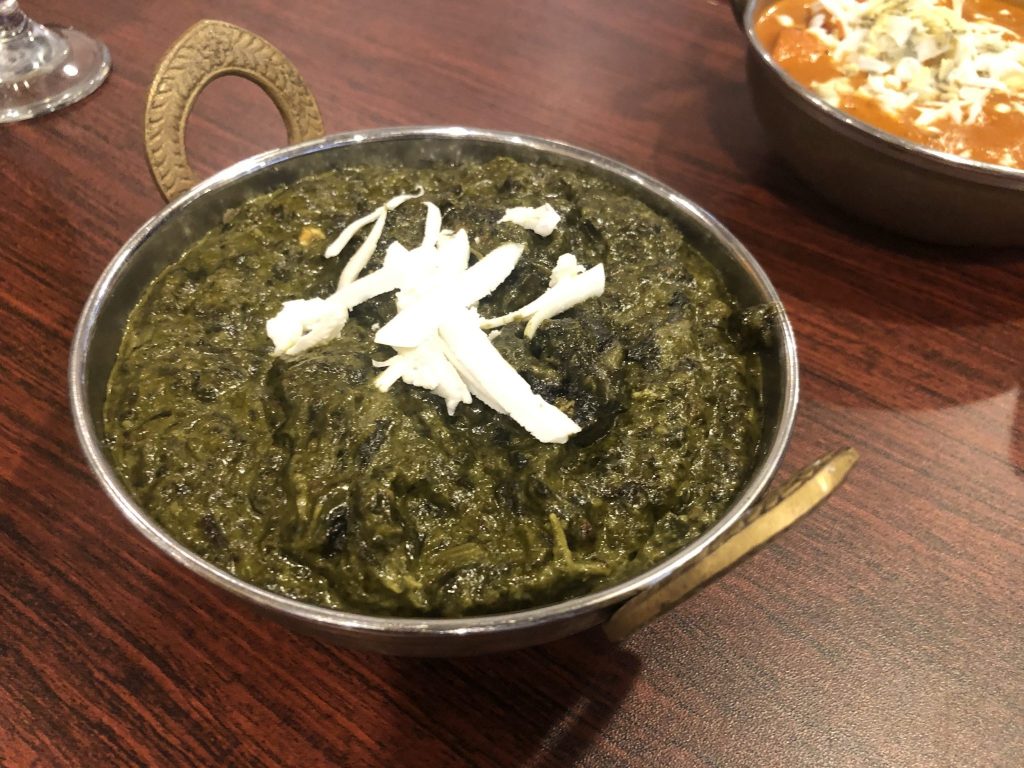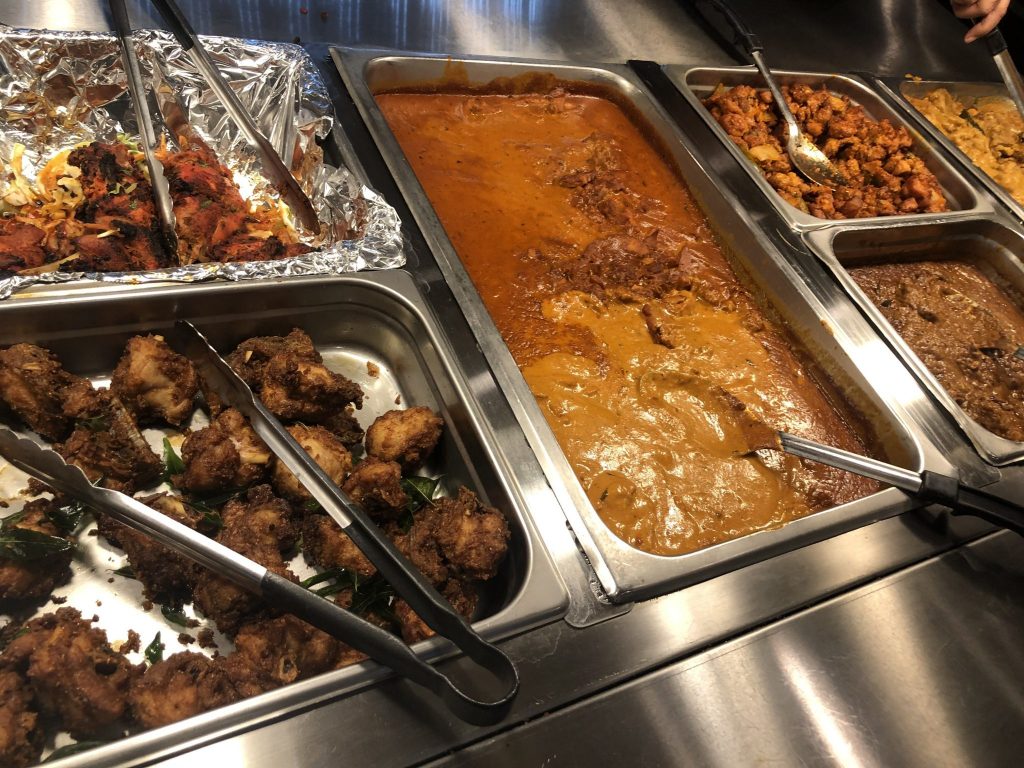 Note: From time to time we're invited out to try a restaurant or to taste new menu items. This meal is usually comped, as this one was. We're under no obligation to write a positive review or any review at all when we're invited out to try a place. Every review you see on our site will be an honest review of the place whether or not the restaurant provided us with the meal at their cost.