We were fortunate enough to travel to what I consider the capital of carbs, Paris, late last year. I could not get enough of the baked goods, so when I saw Le Petit Paris opened in Mandarin, I got excited that we may get a taste of France with a much cheaper price tag. I have a rule about new restaurants; I tend to give them a little time to work out any kinks before I visit so we waited until this month to test it out.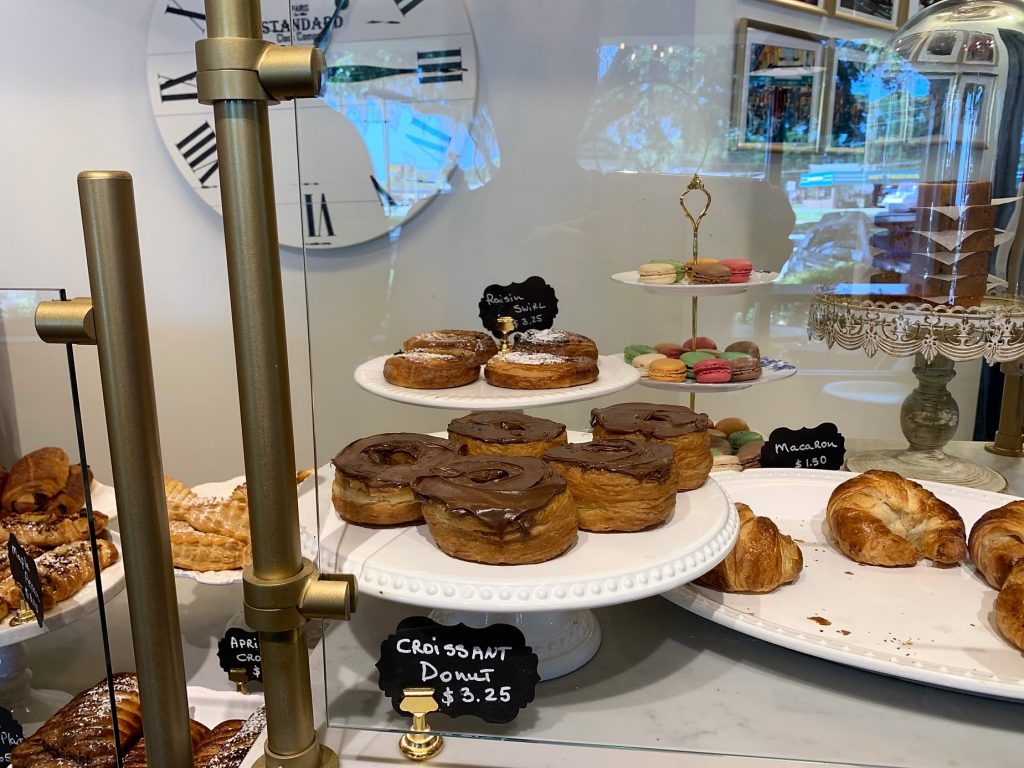 We decided to give Le Petit a shot on a Sunday morning. I had heard rumbles of things running out as the day goes on and didn't want to fall victim. We got to the restaurant around 10am and there was already a decent crowd. It was light, bright, and tastefully decorated with an elegant chandelier and furniture that reminded me of the cafes in Paris. I took my time in line to inspect all of the pastries behind the counter- from croissant donuts to the pound cake du jour. Making an adult decision not to order one of everything was tough, but we managed to narrow breakfast dessert down to a chocolate croissant ($2.95) and maple pecan pastry ($3.45). When asked if we wanted them warmed, it was a no brainer- of course! Now that our dessert pockets were taken care of, we decided on our savory course, a breakfast egg sandwich with ham ($9.75) and a smoked salmon sandwich ($7.50).
One of my life mottos is eat dessert first, so Le Petit got brownie points from me when the pastries arrived shortly after we sat. The chocolate croissant was extremely light and airy. The dark chocolate added a touch of sweetness but was not overwhelming. I personally preferred the gooey pecan pie-like filling of the maple pecan pastry. The crispy nuts added good texture to the soft sugary dough.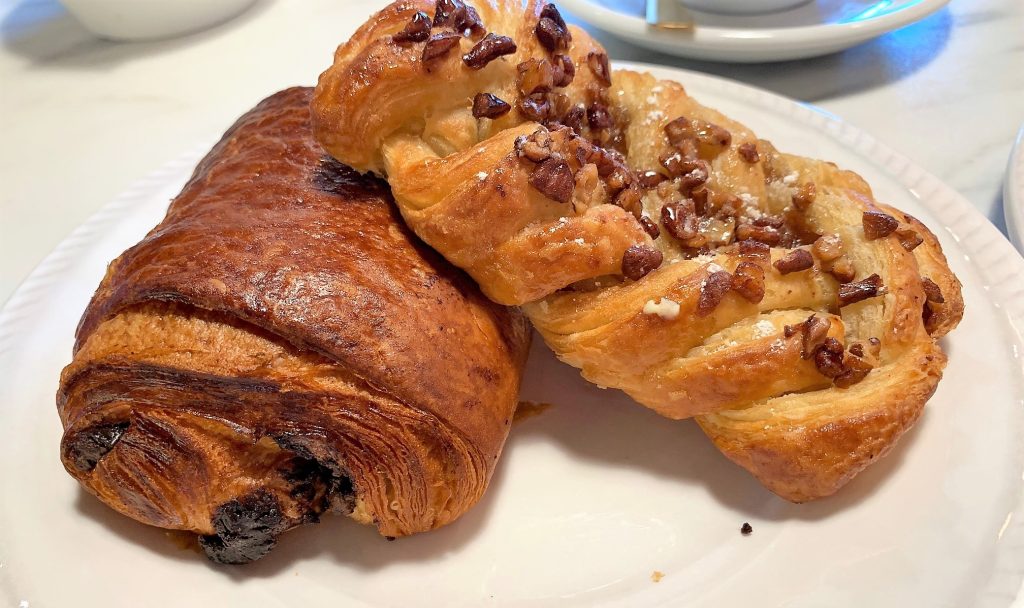 Next came our sandwiches. The egg sandwich was served on a croissant while the salmon came on a baguette. Both plates had a small salad and sliced oranges, which added brightness to an otherwise heavy meal. The savory croissant was like a cloud holding fresh, fluffy eggs. They were seasoned well and had chives mixed in, which added a layer of flavor that I enjoyed. I am always amazed at how a croissant can seem so light considering how much butter goes into the dough and this one was no exception. There was a good tug to the layers, and you can see the love that went into carb construction. My only complaint was the ham. I had asked that they heat it for me, and it didn't seem like that request was followed. I won't lie, when my sandwich came out, I was a little jealous of the baguette across the table. Luckily, in marriage, what is yours is mine and vise versa. Unlike your traditional smoked salmon sandwich, this one had a tzatziki cream which was bright and herbaceous. The salmon was very smoky, but not overly salty or fishy. Onion and cucumber added texture in addition to the chewy baguette.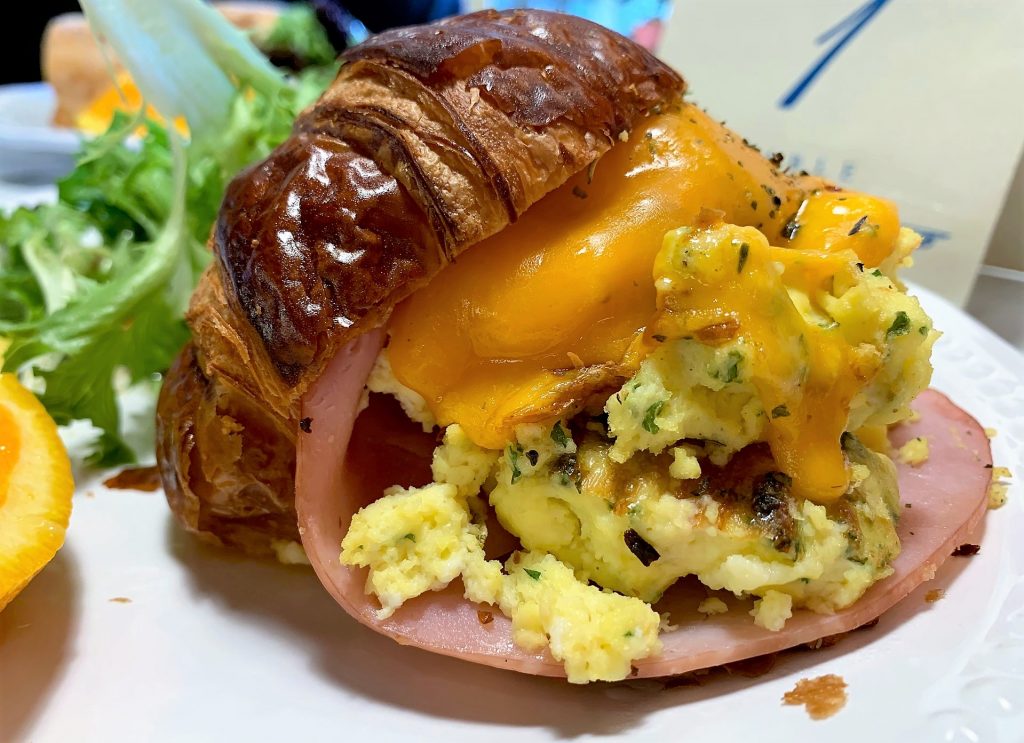 I enjoyed my first experience at Le Petit Paris but would highly recommend going early. I can see how they may run out of things throughout the day; I would hate to make the trip and wind up empty handed. I plan to make a return visit to try a quiche and some of their other sandwiches (of course I inspected the food around me, and everything looked great). Le Petit Paris is a welcomed addition to the Mandarin area.
Le Petit Paris Cafe
9965 San Jose Blvd Suite 46
Jacksonville, FL 32257