Come kick off College Football season with the College Colors Food Truck Takeover at beautiful Hemming Park! The Jax Food Truck Food Court's mouth watering lineup of trucks are ready to serve this Saturday. August 24th, from 11-4pm! Wear your favorite team colors, hang out with other fans, and enjoy some of the best food Jacksonville has to offer! Hemming Park has a concert happening to enjoy too with live music from the Ouija brothers and a cash bar to get your tailgate on before kickoff! Check out the truck roster below, and visit the event page HERE to rsvp and tag your friends to join you!
The Happy Grilled Cheese: Multiple time People's Choice Winner for best food truck in all four major Jacksonville publications, The Happy Grilled Cheese is one of Jacksonville's OG heavy hitters! Take it cheesy with their signature Daddy of the Mac and loaded cheese fries. Plus, Pro Tip: you can add mac and cheese to any sandwich if you're feeling decadent! Our favorite is to add it to the California melt! You're also not going to want to miss their sweet, decadent, chocolate laden S'more melt!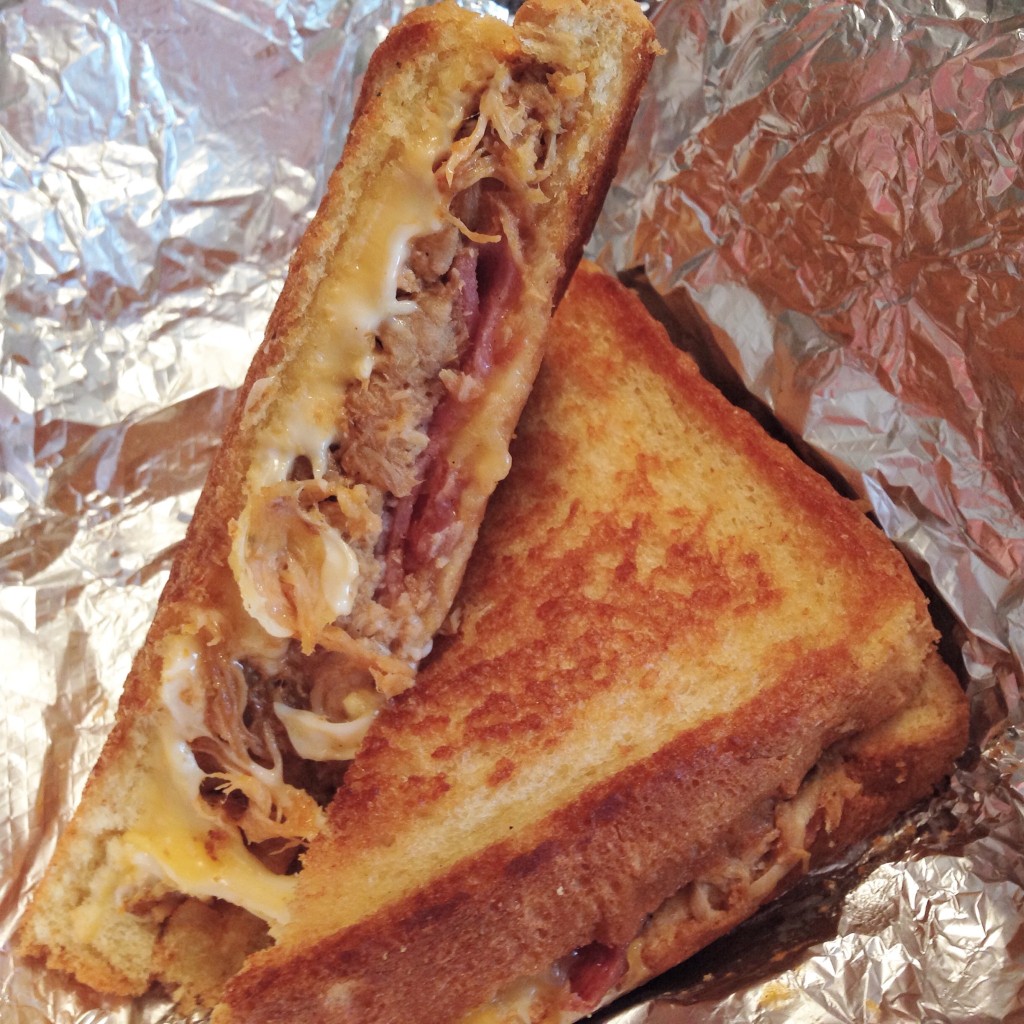 Sweeto Burrito: Always say yes to burritos from SWEETO BURRITO ! It's easy to see why Sweeto is one of the most sought after trucks in Jax– their burritos are some of the best in town! Be prepared to share, these are HUGE! The White Chick, Buff Chick, and Rise and Shiner are our personal recommendations! Plus, tater tots in a burrito, need we say more? This is definitely flavor worth fighting for.
Twisting Roots: This Southern Puerto Rican fusion truck may be the city wide food of Jacksonville soon! If buffalo chicken gets you going, try it topped with plantains! Guava glazed sofrito will fire up every taste bud you have. We know everyone is always looking for the best tostones around, so look no further, they're from Twisted Roots! They're a favorite amongst food truckers themselves so you know that's when you've spotted a truck you have to try!
JammasJax: One of the newer additions to the Jax food truck scene, Jammas is new business of Chef Julio Gonzales who began fan favorite El Mariachi Loko. He's delved into Asian cuisine now with amazing chicken satay, freshly prepared noodles and rice in his wok you can watch him cook on in the truck window, and flavorful egg rolls and ribs. We love his pad thai, and what better comfort food exists than curry? This is a truck you won't want to miss.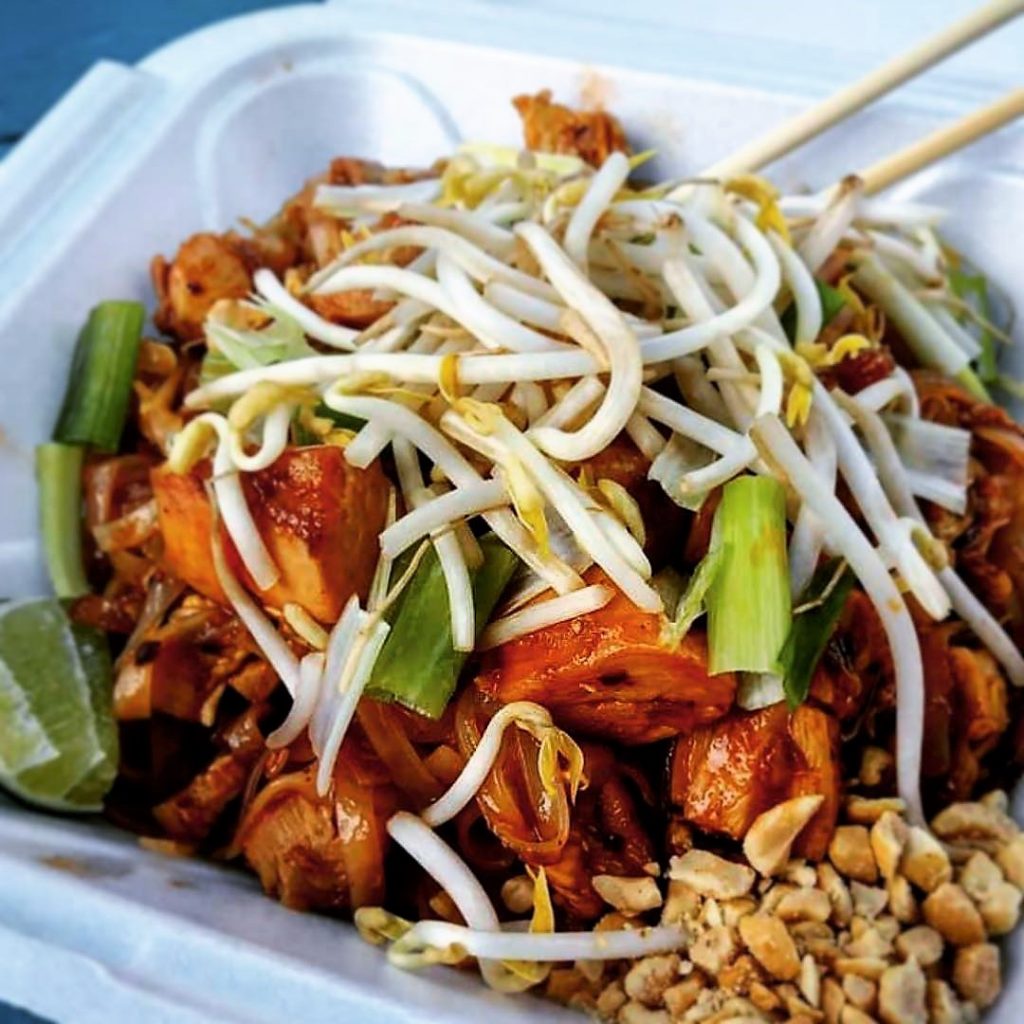 El Mariachi Loko: This truck is upping the street food game with gourmet Mexican tacos, tostadas, quesadillas, pupusas, and more! You can taste that each element is homemade and prepared with exceptional care. Their specials are mind blowing—think grouper tacos with aioli and black bean salsa, spicy shrimp tacos, or mahi! Whether you'd prefer traditional al pastor or something more out of the box, El Mariachi Loko will have you covered.
Team Love Seafood: Get your souls ready for this amazing Southern style truck! Specializing in all things comfort food, Team Love Seafood serves up fresh fried or grilled fish, shrimp, fried pickles, hush puppies, gumbo, etouffee and more! They've got the flavors of the South on lock, so come out and try the most flavorful fried seafood this side of the Mississippi! Whether you go poboy, deep fried deviled eggs, or pound cake cookies for dessert — you won't be disappointed!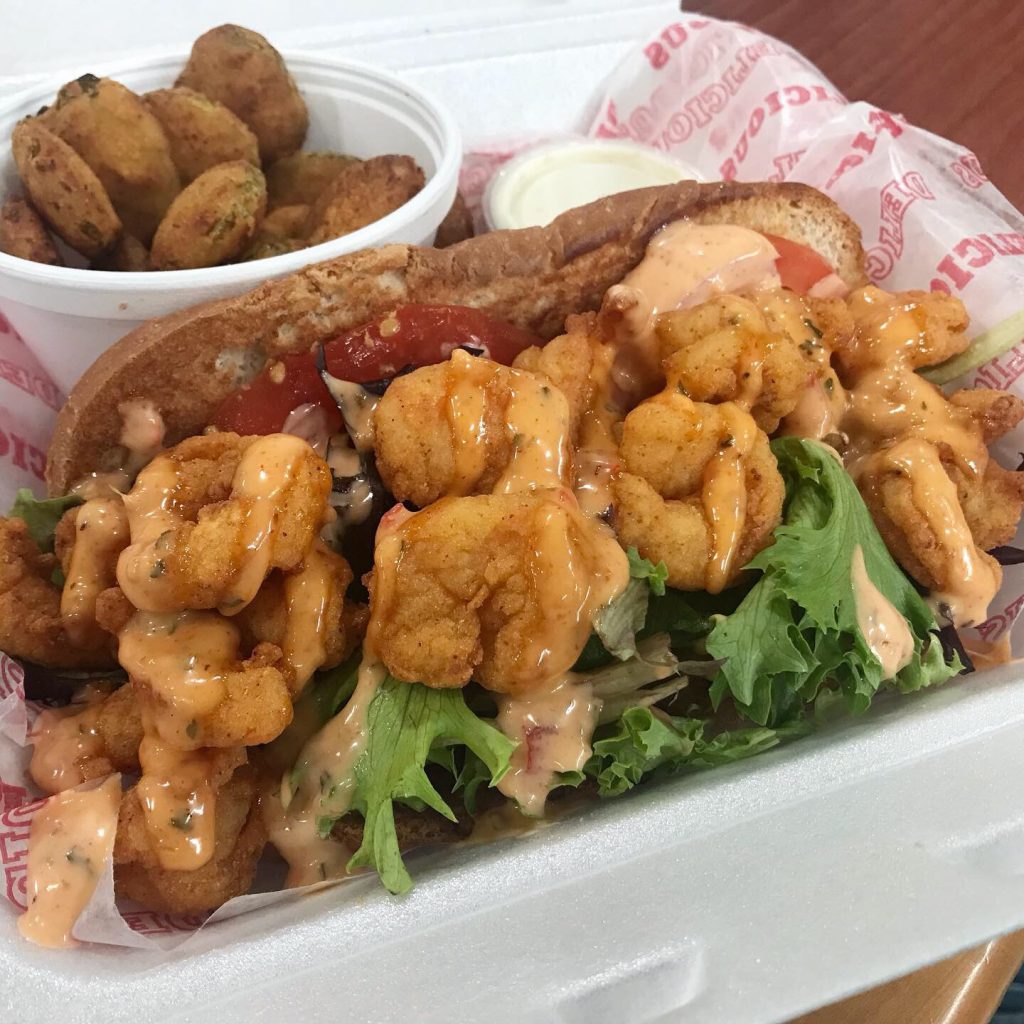 Josie's Latin Fusion: Empanadas, yaroa, cubanos, you've got it! All your Columbian and Dominican needs are covered at Josie's Latin Fusion. Their empanadas come in chicken and potato, beef and potato, or crazier flavors like mac and cheese with bacon. Don't miss their dessert empanadas either, like caramel apple or guava! If you are feeling like some traditional soul food the arroz con pollo is a favorite of customers and packed with slow cooked chicken. They've got lots of perfect handheld items that are ideal for Takeover snacks too so stock up!
Treemendous BBQ: Voted Best BBQ in Florida at Food Truck Wars, several time People's Choice Winner, regularly featured on River City Live and News 4 Jax , and nine year brick and mortar veteran with MULTIPLE food trucks, Treemendous does not mess around with big flavors! Using everyone's favorite low and slow technique, this truck offers up mouthwatering turkey, pork, ribs, chicken, and more! Who doesn't love huge portions of smoked to perfection meats with homemade sides?!
Island Dream Food Truck will be cooling off at our Takeover, will you? ​Florida weather = Italian Ice everyday! Island Dream features creamy and unique Italian ice flavors and lemonades. The flavors change often, but they're always refreshing and flavorful across the board. We've recently fallen head over heels with their Arnold Palmer flavor. Pro tip: their Oreo Funnel Fries are the perfect choice for anyone with a sweet tooth, they are delightful!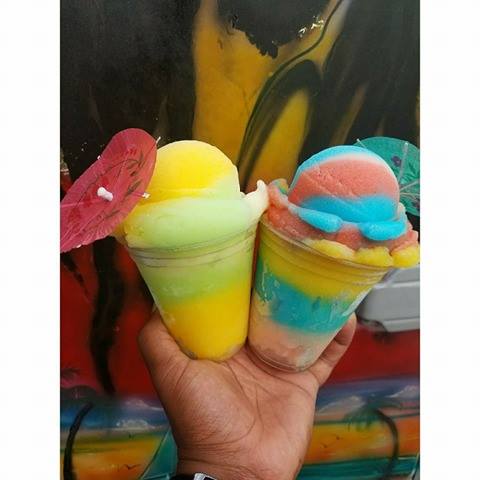 Tikiz Shaved Ice: If you're looking for a refreshing treat, Tikiz shaved ices are where it's at! Creatively served inside fruit rinds, these sorbets are the lightest and creamiest around. We're partial to the lemon! The best part is you can dispense your own shaved ice, so get as little or as much as you'd like and get innovative with your flavor combinations!
Nitrogen Creamery: Do you think ice cream is the best dessert in the world? You'll love it even more made with nitrogen! All flavors are homemade daily using -320 degree nitrogen! The use of the nitrogen brings out the true flavors of each ice cream and make it quite a decadent treat. We're big fans of the nutella (who isnt?) and we'd give up all other ice creams for an unlimited supply of their honey cinnamon. Their key lime ice cream pie though is what racks up the awards!
Hemming Park
135 W Monroe St
Jacksonville, FL 32202