Creamy, Cheesy, Gooey — the words often used to describe the amazing dish that is Mac n' Cheese! But, sometimes we want to take it up a notch and venture out in the Mac n' Cheese world which is exactly where this article comes in — especially if you're a Mac n' Cheese connoisseur.
We've put together a list of unique Mac N' Cheese dishes in Jacksonville that you HAVE TO TRY!
Spliffs Gastropub is one of the first places that come to mind when I think of ridiculous Mac n' Cheese dishes. They have a few Mac n' Cheese bowls you can choose from. One of the faves is the Foghorn Leghorn (grilled chicken, Bacon, Broccoli and cheddar cheese tossed in with some amazing Mac). It's got veggies in it so technically it's a little more healthy. But who cares, treat yo self!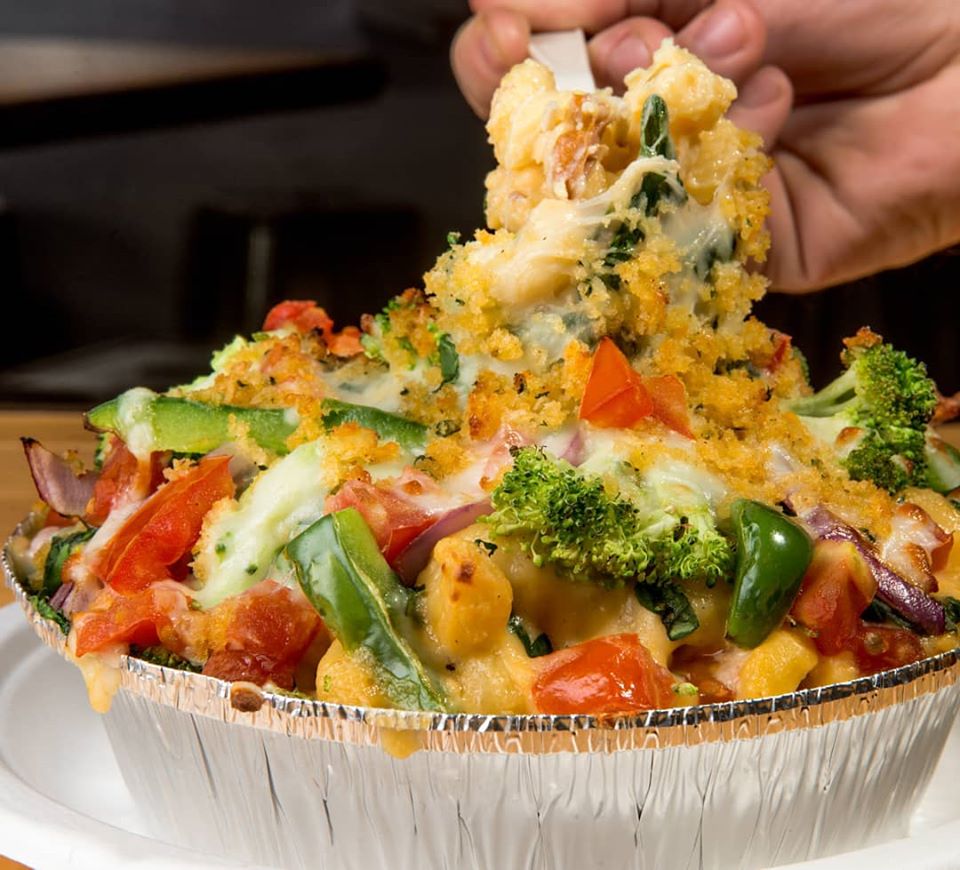 If you haven't heard of the Happy Grilled Cheese, then we have bigger problems but you are here so you're in for a treat! The HGC is exactly what it sounds like — all delicious and different combinations of grilled cheese sandwiches. They also serve up stellar salads, too! That's not why we're here though. We're gonna talk about their side Buffalo Chicken Mac and Cheese and OMG Melt. Both favorites and both worth a try! They've got several mac loaded grilled cheese sandwiches to choose from and you honestly can't go wrong with any!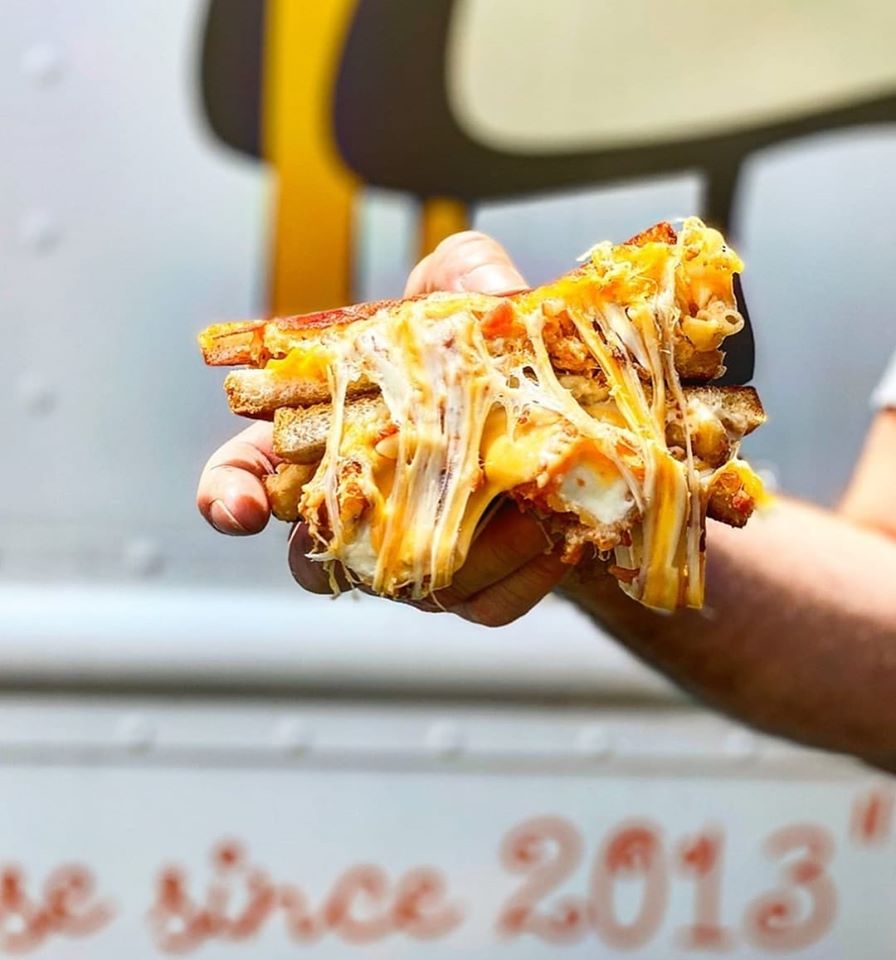 If you're in the mood for an upscale experience, the spot is Orsay and the dish is their Lobster Mac. I highly recommend taking advantage of their happy hour to give a few things a try because it is SO. WORTH. IT. Their lobster mac is so creamy — Maine Lobster, Cavatappi pasta, garlic cream sauce, sauce mornay, roasted lobster reduction, fine herbs, Gruyere & Parmigiano-Reggiano.
Next up is the Mac Attack Pizza at V Pizza piled with mozzarella, V Pesto Mac-n-Cheese, pancetta, homemade cheese sauce, cheddar/gouda mix and fresh basil. WOWZA!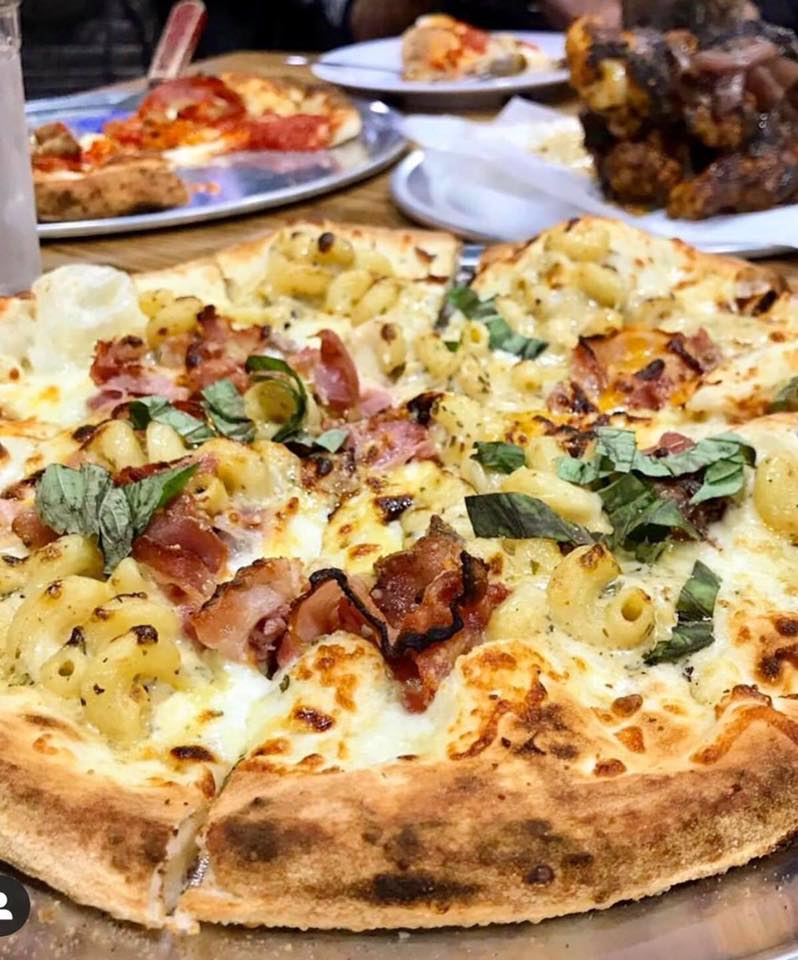 SO CREAMY is the epitome of the Shrimp Mac n' Cheese by Delicious Dishes Byd, a food truck. Be sure to follow them to see where they'll be so you can get your hands on this dish!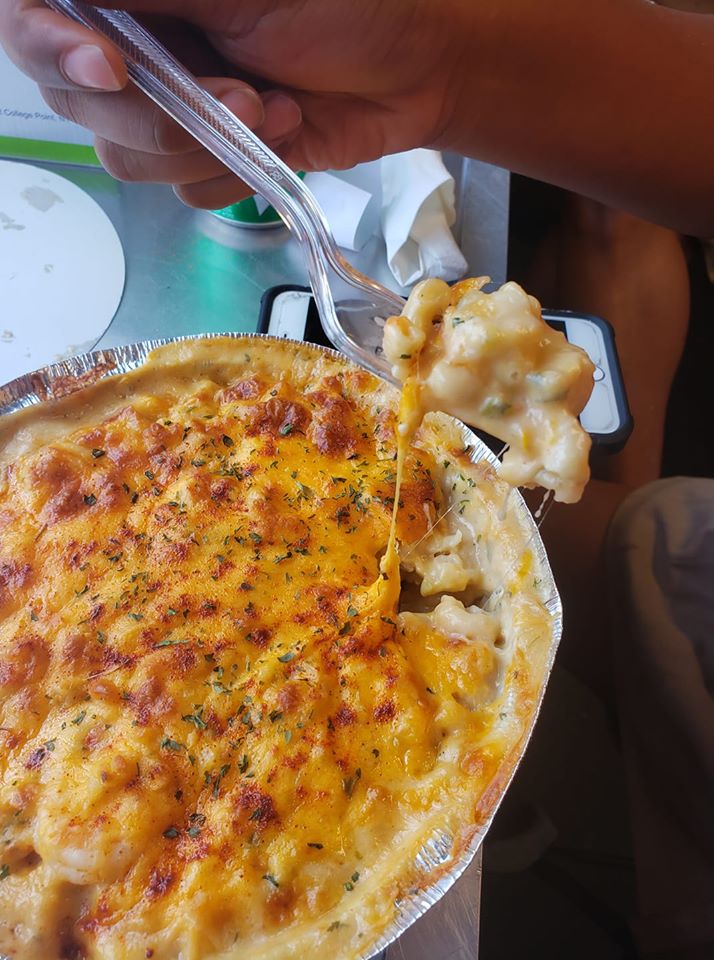 If you're in the Mandarin area, or not (worth the drive) Picasso's serves up Fried Mac n' Cheese. You've got to give this one a try! It's served with Cheesy Mornay sauce.
Another top-hitter is the Mac n' Cheese balls from Team Love Seafood! Team Love Seafood is a Southern Style Cajun Seafood Restaurant and Food Trailer. Their food truck can be found all over Jax, just check for their schedule on their social channels. They also have a brick and mortar in the Regency Mall Food Court. Both serve them up so whichever is more convenient for you — JUST. GET. IT.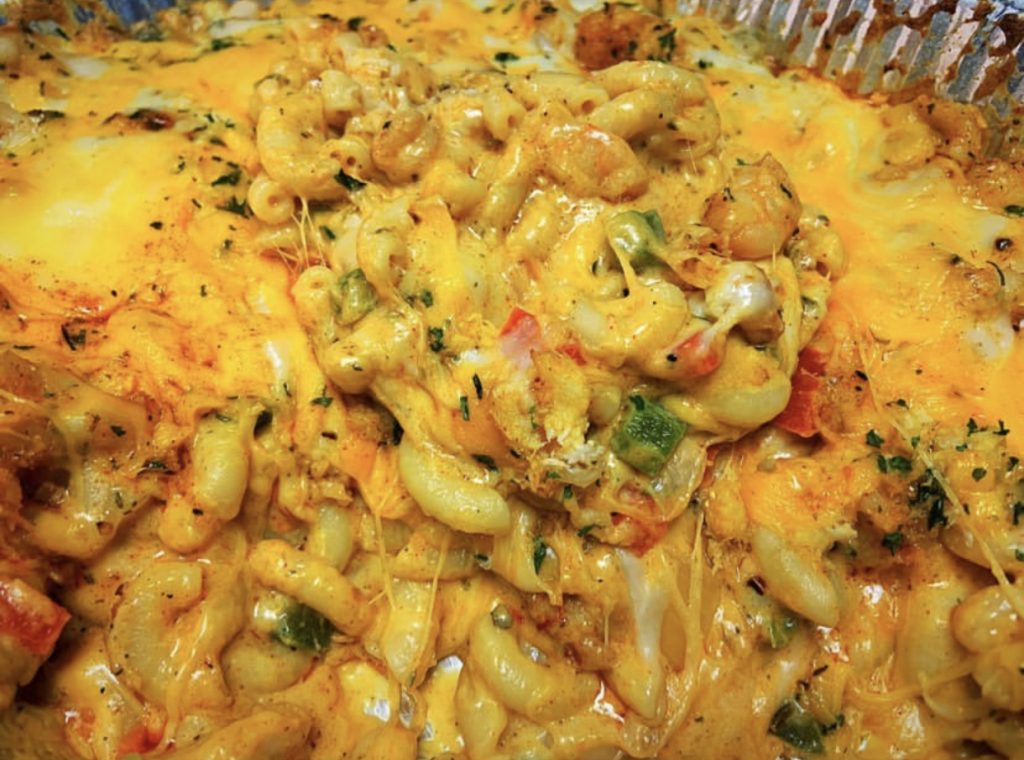 The Blazin Buffalo is a food truck serving up amazing fried chicken tender and fries concoctions and other goodies like their Fried Mac Bites and you can also request Mac on any sandwich (YUM). Their mac is a family recipe that has been passed down generations. Kudos for that! They also recently celebrated their grand opening of their stationary location in Green Cove Springs at 1318 N Orange Ave.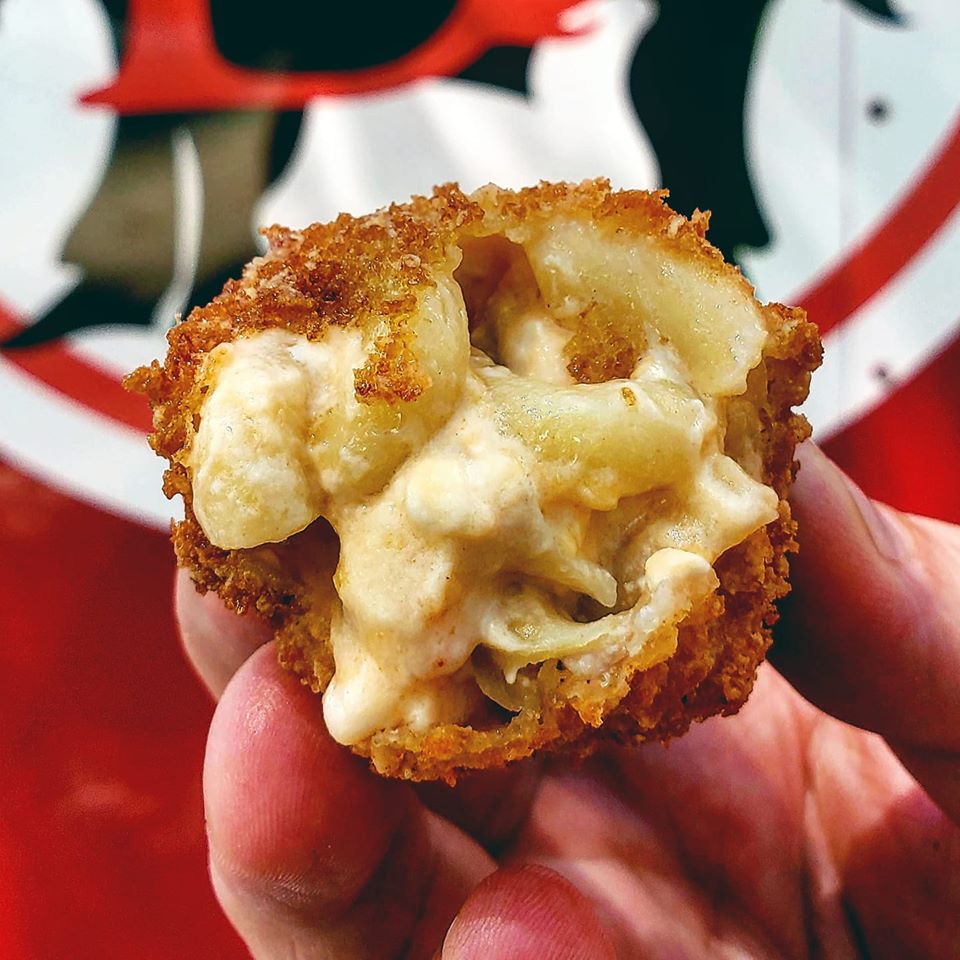 Other noteworthy macs to try out include the Vegan Mac at Kravegan (Vegan soul food food truck) and by special request you can get your hands on Mac and Cheese spring rolls at Blue Bamboo!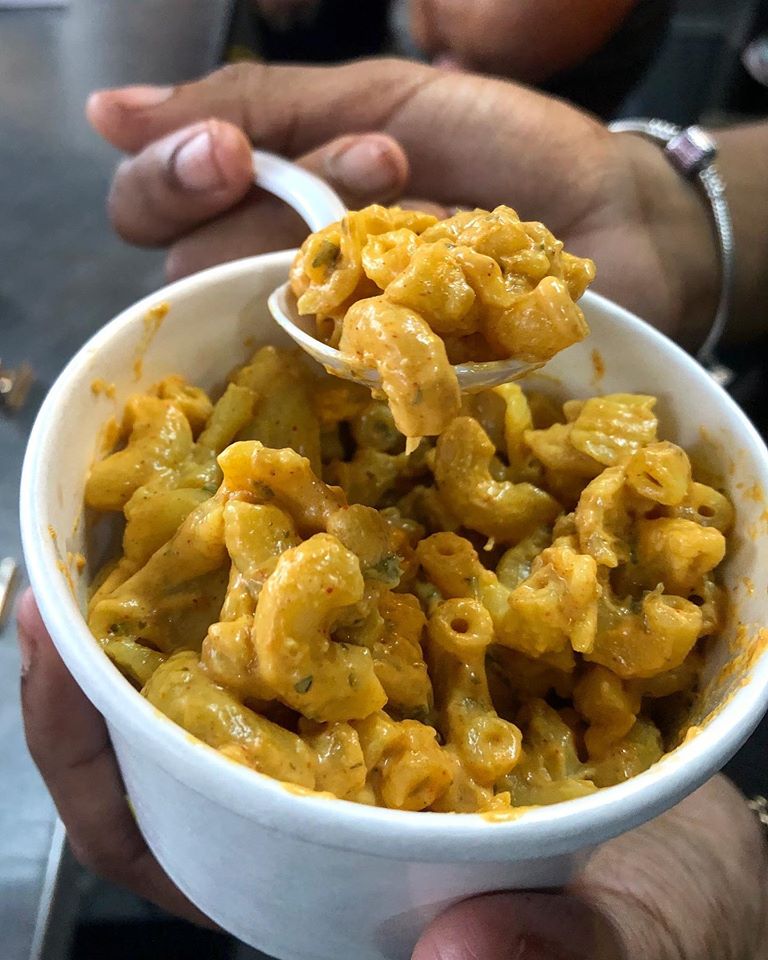 This is definitely not a lactose-intolerant friendly list but speaking from personal feelings, if you're anything like me then sometimes it's worth the aftermath (haha). You have been warned though.
Now GO GET YOUR MAC ON! And don't forget to let them know that Jax Restaurant Reviews sent you.