It's time to announce the next Food Truck Takeover and July is a double header! Opening this month, The Jax Food Truck Food Court will be returning to the Regency Beall's Plaza at 860 Commerce Center Drive with Jacksonville's premiere food trucks on July 8th from 11-4pm! They will have their cash bar, local vendors, a kids play zone, and live entertainment as well so make it a day for the entire family! You can RSVP to the event here for updates and information, but for now check out the entire lineup of food trucks below and start planning your eating!
Serving on the savory side:
The Happy Grilled Cheese: People's choice for best food truck in all four major Jacksonville publications, The Happy Grilled Cheese is one of Jacksonville's heavy hitters! Take it cheesy with their Daddy of the Mac and loaded cheese fries. Plus, Pro Tip: you can add mac and cheese to any sandwich if you're feeling decadent! Our favorite is to add it to the California melt! You're also not going to want to miss their sweet, decadent, chocolate laden S'mores melt!
Seaweeds Maine Lobster Rolls: Who doesn't love a good lobster roll? Born and raised in Maine, owners Rusty and Judy know how to create them with perfect authenticity. Served on buttery buns, the chunks of lobster meat are plentiful and filling. Whether you want a snack size or a huge meal, Seaweeds will give you your fresh lobster fix!
Son of a Butcher: Jacksonville's best authentic philly, and we really can't disagree. Son of a Butcher prepares fresh sandwiches, poboys, tacos, and more absolutely loaded with meats and cheeses. Looking for a hearty meal? This is your choice! We cannot get enough of their garlic parm fries. Go ahead and get two orders, you'll thank us. They're also known for their secret menu takeover items, so keep an eye out for that!
What's the Catch: Some of the best, most flavorful, and delicious seafood tacos are coming off What's the Catch food truck. You can find their vintage Airstream at festivals around Jacksonville and beyond, but we are happy to be seeing them more often! We can't do without their ahi tuna. The best part about What's the Catch is it's bringing truly local flavors to the locals – most tacos are inspired by what's freshly available in Jacksonville.
Caribbean Sunrise: Long time Jacksonville Caribbean go-to, this is the mobile version of the beloved restaurant! Caribbean Sunrise serves up all your island favorites including jerk chicken, the best plantains around, oxtail, curry goat, curry shrimp, and a whole lot more. If you're looking for flavorful, authentic, mouth watering flavors this truck needs to be one of your first stops! They've been flying under the radar, but we doubt you'll forget them after one bite!
Butt Hutt Smokehouse: This is Jacksonville's gourmet BBQ truck with housemade sauces and melt in your mouth meats. Butt Hutt takes bbq to an elevated level for all the foodies out there! Their brisket with coconut curry mustard is our favorite order, but if you're feeling decadent the Florida Fries are heavily layered with pork, peppers, onions, and smothered in their signature sauces.
Sweeto Burrito: It's easy to see why Sweeto is one of the most sought after trucks in Jax– their burritos are some of the best in town! Be prepared to share, these are HUGE! The White Chick, Buff Chick, and Rise and Shiner are our personal recommendations! Plus, tater tots in a burrito, need we say more? This is definitely flavor worth fighting for.
Manny's Cuban Food Truck: Is there any food more comforting than authentic Cuban cuisine and melty Cuban sandwiches? Manny's brings bold flavors and gourmet flair to traditional favorites. They may be a newer truck to the road in Jax but we know they will wow you with their excellent customer service and delicious food! Their Cuban coffee and picadillo are can't miss items!
Joyshtick Food Truck: One of our new trucks, Joyshtick has integrated the worlds of video games and food for the ultimate gamer munchies. He recently debuted his slider menu and it packs a punch for being small bites, plus now you can order the whole menu! (Pro tip: add pickles and buffalo sauce to the chicken slider!) The Senpai Fries are also uniquely delicious. The best part is while you wait for your food you get to play video games on their outdoor screens! #winning
Mother Truckin Pizza: This Jax favorite serves jumbo pizza slices with fresh toppings and tons of melt in your mouth cheese. They also offer oven fired subs, soft pretzels, and delicious cheesy bread. Their deluxe slice and Italian sausage sub can't be beat! Want a treat? Try their toasted ravioli too!
Team Love Seafood: Get your souls ready for this amazing Southern style truck! Specializing in all things comfort food, Team Love Seafood serves up fresh fried or grilled fish, shrimp, fried pickles, hush puppies, gumbo, etouffee and more! They've got the flavors of the South on lock, so come out and try the most flavorful fried seafood this side of the Mississippi!
Skyline Chicken and Waffles: Hello hot wings, we love you! New to the road but not new to cooking the best wings in Jax, this truck is the mobile version of the Avenues Mall favorite. Enjoy perfectly cooked wings in a variety of flavors, fried shrimp, waffles, fried fish, and more! These bold hot flavors will have you addicted and ready to enjoy this truck weekly!
Delish Kebabs: You'll smell these amazing grilled kebabs before you get to the truck! Serving up authentic and award winning Brazilian charcoal grilled kebabs, Delish Kebabs is taking simple food and making it extraordinary. Their bacon wrapped chicken was the winner of the 2014 Food Truck Wars! Don't miss their yuca fries either. Also, the garlic sauce. OMG the garlic sauce!
Joining the Takeover for sweet treats:
Cold Calf Creamery: Cold Calf has been named best ice cream in St Augustine for 5 years running. Evidenced by their huge flavor variety and massive portions, we understand why! Plus, it's Florida, the weather is always conducive to a creamy, decadent sweet treat! An owner and crowd favorite flavor is Cookie Monster : vanilla ice cream with cookie dough and cookies and cream! Also don't miss their Fruit Chillers which blend sweet sorbet with your soda of choice!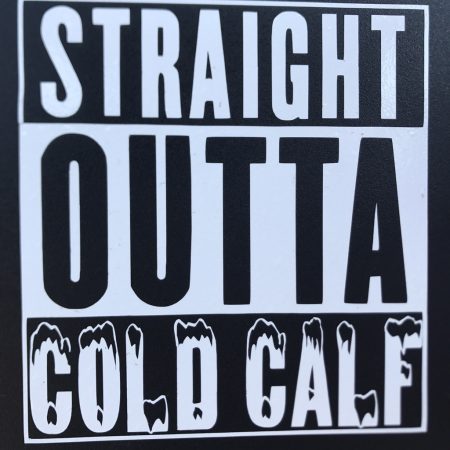 Kona Ice: Every flavor of shaved ice under the sun plus fresh ice cream equals a crowd pleaser for sure. Kona has become particularly popular with the kids in Jacksonville, so expect for them to recognize this brightly colored truck and run to pick out their favorite flavor! Stop by and cool off with the perfect shaved ice!
Le Petite Cheri Cupcakery: Who doesn't love cupcakes? Le Petite Cheri raises the bar with seasonal flavor combinations and fresh toppings. Their desserts are rich and decadent, just how we like them! Also don't miss their fresh made raspberry lemonade which is the perfect food truck rally treat! They've been experimenting with some new treats lately, so make sure to check their specials boards for brownies, whoopie pies, and more!
Front Porch Kettle Corn: Start your food truck rally adventure here for an appetizer! Fresh made sweet and savory popcorn, mouth watering spicy pork rinds, and southern sweet tea. Take home a few containers to snack on later – you will thank us!
Guanabana: This Jax favorite recently expanded from their iconic tricycle to a full truck and the menu grew right along with it! They still integrate their beloved popsicles, but also now offer macaron ice cream sandwiches, fruit bowls, smoothies, and more! If you're looking for a healthy, delicious, yet indulgent treat this should be on your list!
Want to stay apprised on all your favorite food truck locations, new truck openings, specials, and events? Follow our sister brand @findjaxfoodtrucks on Instagram and get to stalkin'!