The Happy Grilled Cheese is well known as the cheesiest destination around northeast Florida, but we may need to introduce this brand to new neighbors in a new market. The Happy Grilled Cheese is expanding this Fall into Austin, Texas, and we've got the exclusive updates on the new path for one of our personal long time favorites.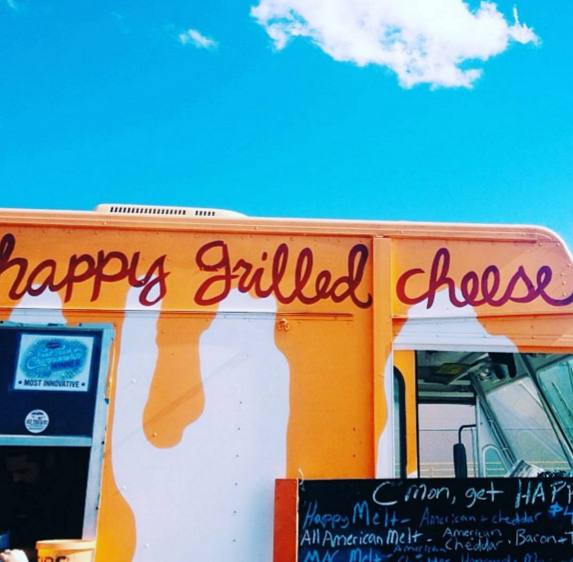 The HGC opened as a food truck in 2013 as one of the first full time food trucks in the budding Jacksonville food truck market. Even brand new, The HGC and the food truck scene flourished and grew together. It quickly became a fan favorite and is the most awarded food truck in Jacksonville, still winning annual awards in many local polls almost seven years later. They expanded into brick and mortar in August 2017 with a lunch destination in the heart of downtown, and are opening a full service lunch, dinner, and weekend location in Mandarin in a couple of weeks. Members of The Happy Grilled Cheese team just returned from Austin and are now negotiating a lease to open a new food truck window in October. They plan to open in the popular ATX food truck court at 5000 Burnet Road alongside nationally viral brand Jewboy Burgers and local dynamite T-Loc's Sonoran Hotdogs. 5000 Burnet features more Austin favorites like Afia Mediterranean, foodie favorite Ooga Booga Waffles, and Grip Coffee. 
Why Austin? Anthony Hashem, the founder and owner, explained: 
"The central Texas economy is booming, and Austin is one of the hippest destination cities in the country for dining, drinking & live entertainment. Austin's food scene is one of the most thriving in the country. Locals and tourists both are lined up out the door daily to dine at ATX hot spots. There is also a very good talent pool of service industry employees. Right now Austin is up there with Orlando, Nashville, New Orleans, Charleston, and Vegas as tourist destination cities. That breeds a great culture of career hospitality and restaurant industry workers. Austin is also very personal. My dad's side of the family goes back for four generations in Austin with a rich restaurant and bar history. The fact that HGC is a white food truck with a burnt orange dripping cheese logo is NOT a coincidence, Hook'em Horns!  My grandfather, Tom Hashem, owned the EG Bar downtown at 313 E 6th Street for 36 years until retirement in 1986. The historic EG Bar was featured in the May 1983 Texas Monthly issue of "92 Best Texas Bars". Now that same space is currently the uber-trendy, reservation only bar Midnight Cowboy. My father, Harold, had a sandwich shop on 6th Street in the early/mid 70s before he sold it to move to Jacksonville. The cool thing about that story is, my dad sold that sandwich shop equipment to a young up and comer who was starting a new sandwich concept called Thundercloud Subs. The original Thundercloud, now the equivalent of Larry's Subs in Jax, opened with our old deli equipment in the kitchen. My grandmother, Eula Hashem, was part of the original opening day waitstaff at Hut's Hamburgers in 1939, actually before it was called Hut's. Her black & white photo is still on Hut's wall. My first cousin, Randy Hashem, owned and operated Chisholm Trail Icehouse in north Austin for years. My non-blood "cousins" are the Joseph's, who operated El Patio, the Godfather of Austin Tex Mex, for 65 years. There would literally be no HGC if it weren't for Austin. I was eating at ATX food trucks for 10 years before they were even legal in Jax.  I was showing up to Jacksonville city council meetings 8 years ago pushing and fighting for favorable food truck legislation, knowing it's what I wanted to do. Austin is a part of who I am, literally."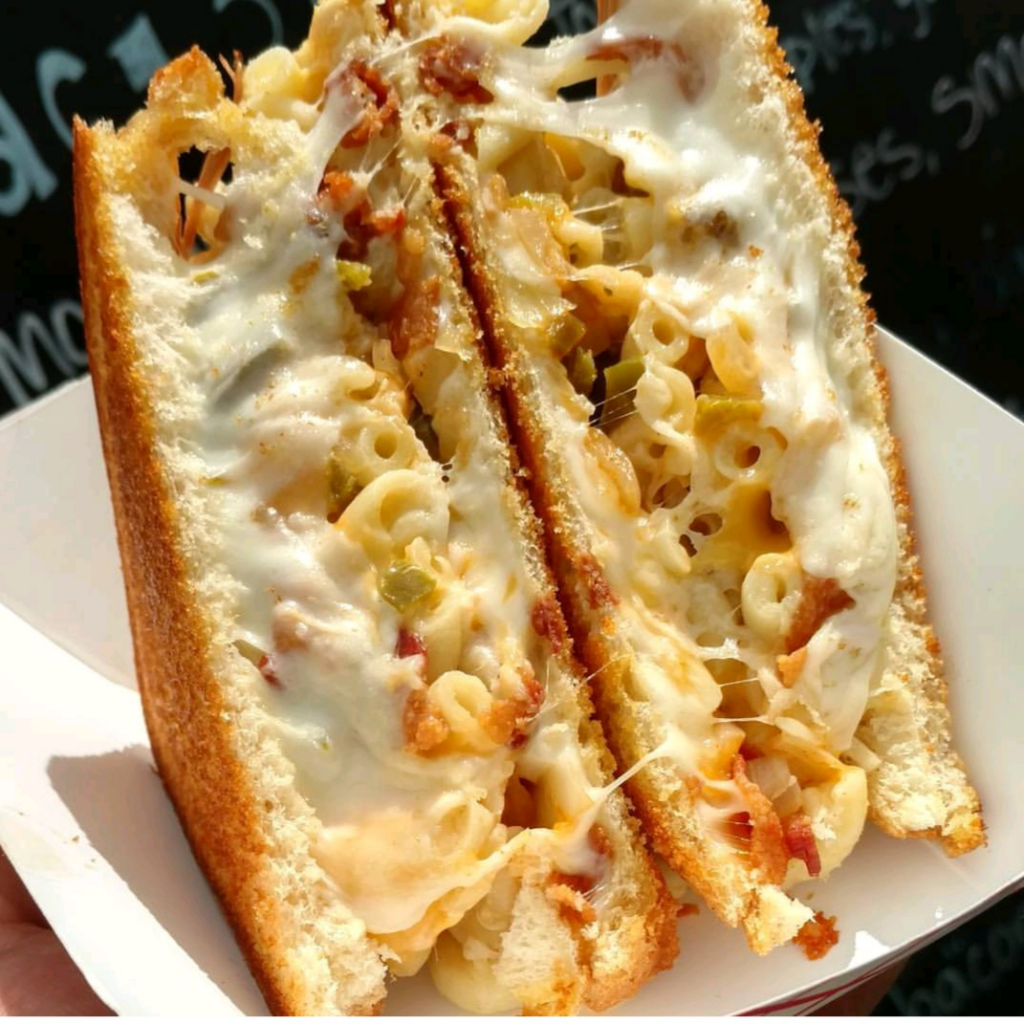 Three new locations in two years wouldn't have been possible without the support of the Jacksonville community, and this doesn't escape The HGC team. When asking Anthony about so much growth and expansion, and taking on so much in a short period of time, Anthony said, "A big part of why I can focus so much time and energy is that I'm a single guy and I consider this brand as my baby and my customers and employees as my family." Anthony and Director of Operations Brittny Lowrey have seen customers meet as strangers in line at the food truck and then HGC went on to cater their wedding years later, they've answered countless excited questions of "when are you coming to our neighborhood?!" and they've thrived off the positivity and community that surrounds all of The HGC establishments. Their regulars are truly regulars, visiting multiple times per week, and many have become friends. Overwhelming feedback on reviews touches on the hospitality, as much as the food and Brittny told us that it's because their team truly loves doing what they do daily. "We try to bring a little bit of happiness every day to everyone we speak to and serve. Anthony carefully selected happy & cheesy music for our locations, our colors are bright and cheerful, our team of professionals is truly the best group of people. You can't teach the enthusiasm they have, it's natural, and I think that shows to our customers." 
Don't fear, the familiar HGC faces will still be visible amongst the corporate restructuring. Longtime employees Brittny Lowrey, Justin Bilton, and Will Howe will be moving into new roles within the company due to the expansion. Jacksonville Director of Operations, Brittny Lowrey, is now a managing partner in the company, and will be moving into national brand development with the Austin location. Former Kitchen Manager, Justin Bilton, has been promoted to Northeast Florida Regional Manager and will oversee all Jacksonville locations and operate Mandarin. Current food truck manager, Will Howe, will be the new Kitchen Manager for downtown Jax, while remaining over the Jacksonville food truck. Zach Cheary will be taking on the role of Kitchen Manager of the Austin location.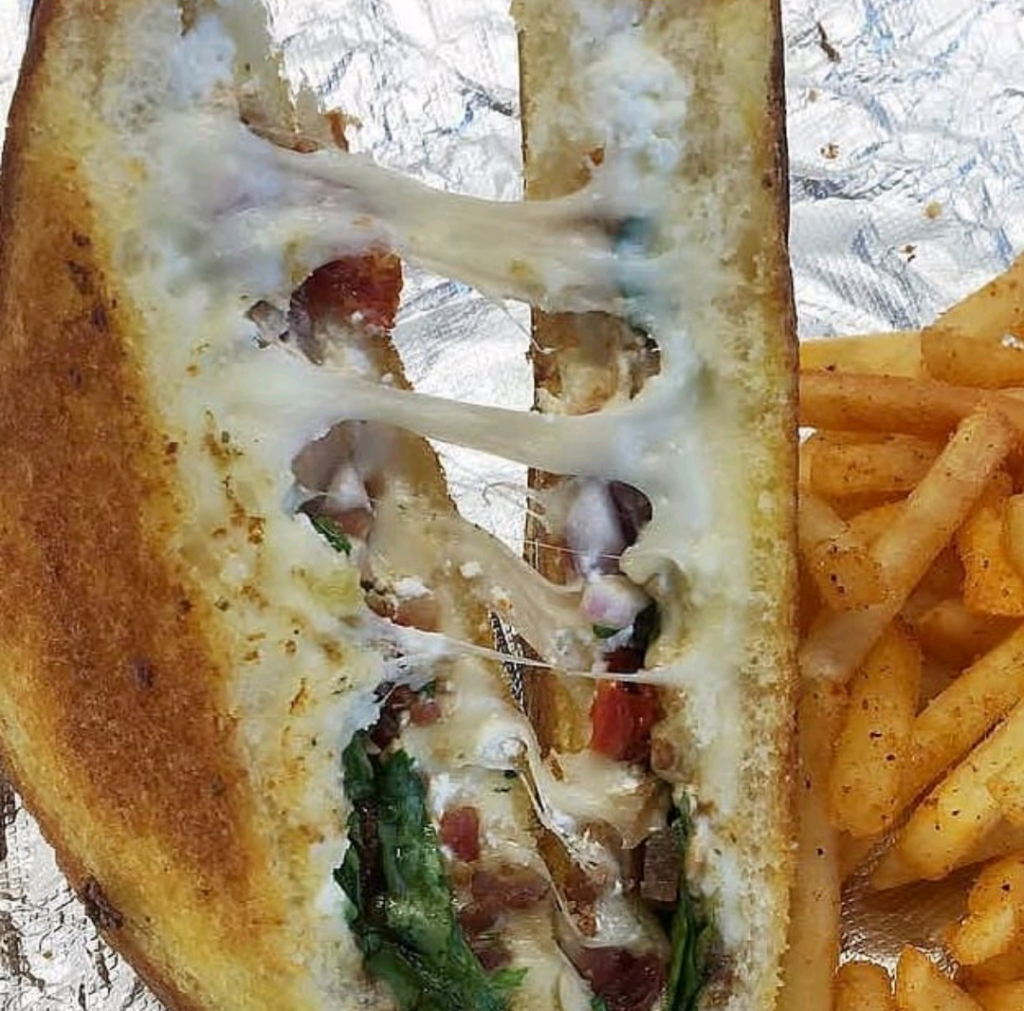 The enthusiasm in Jacksonville is high over the upcoming Mandarin location, but the enthusiasm is even higher for The HGC team with their future. Anthony said, "The timing of it all gives me Texas-sized goosebumps. With so many Austin institutions from my childhood now closed or closing, I'd like to make a mark on the new Austin and begin a long legacy. We began our story in Jacksonville and we have lots more planned for the Northeast Florida market. This Austin truck will be the first step into the central Texas market and our pilot program for out of state expansion." If you want to follow their growth and story, make sure to follow their main social media pages below and for all you Texans, you're in for a cheesy treat, so y'all follow the Austin accounts listed below! 
Jacksonville accounts:
Facebook HERE
Instagram: @the_happy_grilled_cheese
Austin accounts:
Facebook HERE
Instagram: @atxhappygrilledcheese

Website: www.thehappygrilledcheese.com