As many cities struggle with a quickly declining population, Jacksonville has become one of the fastest growing cities in America. For those of us that love this city it's easy to see why: beaches, sprawling nature preserves, cost of living, the largest city park system in the country, sports, sunshine, I could go on. We know that Jacksonville tends to lag behind many other cities when it comes to trends, but we also have the pleasure of watching Jacksonville come into its own. This city has made hollow promises to "revitalize downtown" for decades, but it's the local citizen business owners who have rolled up their sleeves and are creating the downtown we all hope for. If we want Jax to truly be the shining gem we see it as, we have to do our part and support the people and businesses who are already making it a fantastic place to live and work- and dine!
The next time you are searching out a new spot for date night, check out one of these pioneer restaurants serving dinner downtown.
Bellwether  $$
100 N Laura St. Ste 100
Open for dinner Tuesday-Saturday
Don't Miss: Fried Chicken & Hong Kong Waffle appetizer, Duck Breast (brown butter kabocha squash puree with pickled cherry jus, confit red beets, caraway pecan crumble), Softserve of the Day for dessert, plus any of Chef Rebecca Reed's seasonal desserts.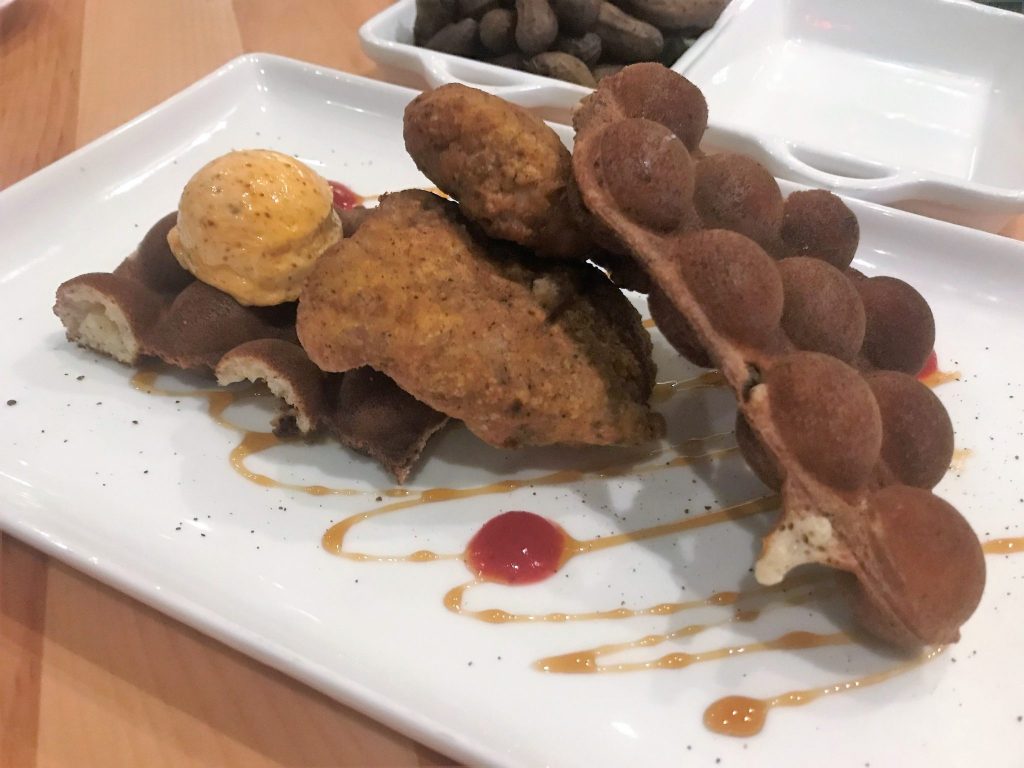 Spliff's Gastropub  $
15 N Ocean St.
Open 4pm-2am 7 days a week
Don't Miss: Build your own mac n cheese bowl

Kazu Sushi Burrito  $$
117 W Adams St.
Open until 7pm Monday-Saturday
Don't Miss: the sushi burrito, of course!

Gili's Kitchen  $
126 W Adams St.
Open for dinner Sunday-Thursday until 8pm
Don't Miss: Flank Meat in Pita (arugula, onion rings, tomato, pickles, radish, tahini and french fries). The house pickled veggies and house baked pita will blow you away.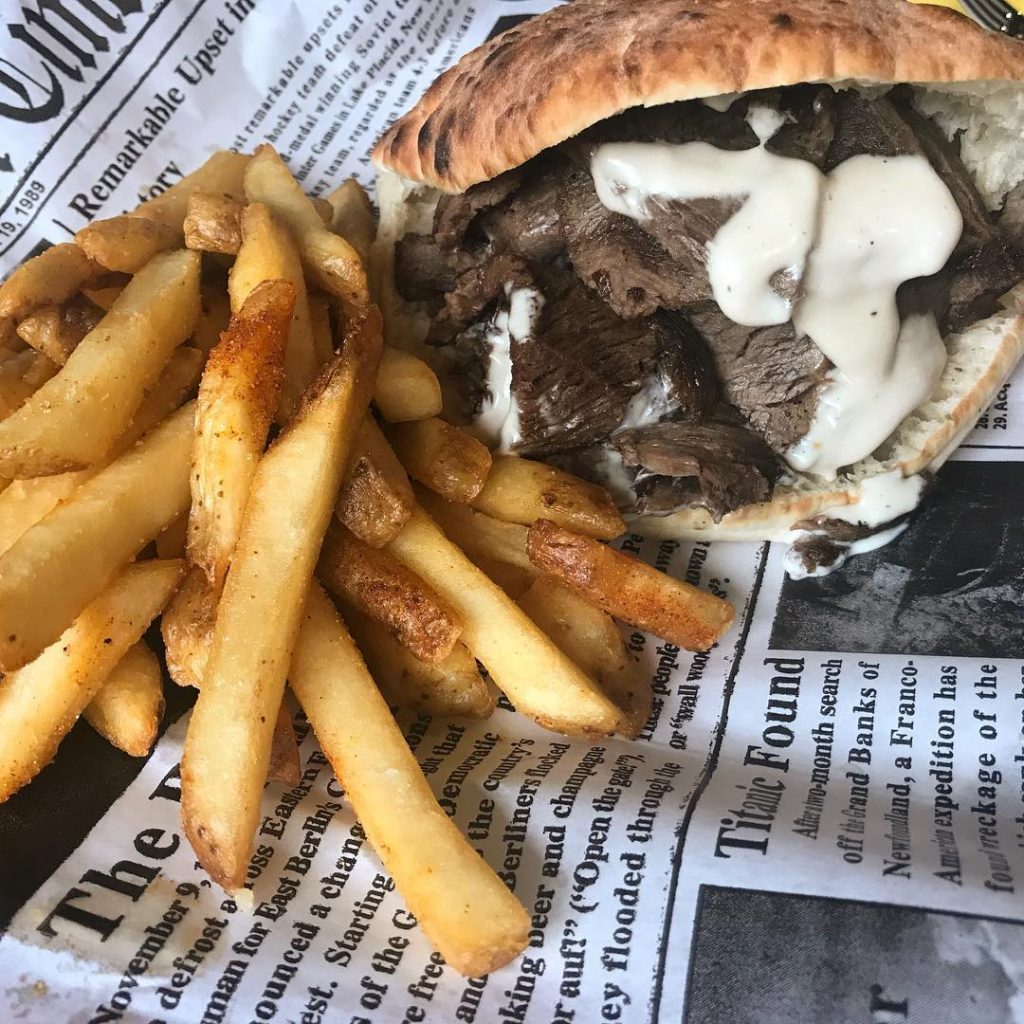 Cowford Chophouse  $$$
101 E Bay St.
Open for dinner 7 days a week
Don't miss: American Wagyu Spinalis, Roasted Seafood Tower (serves 2-3)

Juliette's Bistro $$
245 Water St., inside the Omni
Open for dinner Monday-Saturday 5:30-10pm
Don't Miss: Pan Roasted Scallops, Congaree and Penn Risotto
Super Food and Brew  $$
11 E Forsyth St.
Open for dinner Monday-Wednesday until 8pm, Thursday and Friday until 10pm
Don't Miss: Poke Bowls, Black Bean Burger, Turkey Chili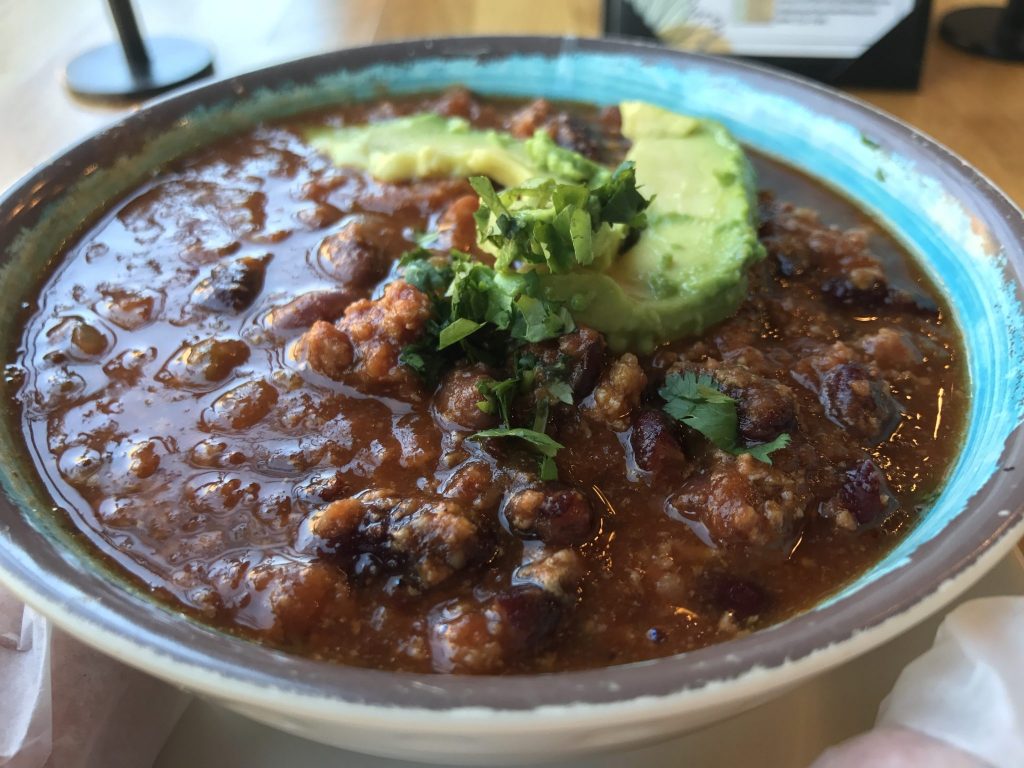 Big Pete's Pizzeria  $
118 N Julia St
Open for dinner Monday-Friday until 9pm
Don't Miss: Quite possibly the best pizza value in the city.

Casa Dora Italian Cafe  $$
108 E Forsyth St.
Open until 9:30 or later Monday-Saturday
Don't Miss: Pizza by the slice, mozzarella sticks cut from the block of cheese
Indochine  $$
21 E Adams St.
Hours vary, but open for dinner 7 days a week
Don't miss: Thai Chicken Bites, Curry Fried Rice

Burrito Gallery  $
21 E Adams St.
Hours vary, but open for dinner 7 days a week
Don't miss: Fried Chicken Tender BLT Taco, or any of their burritos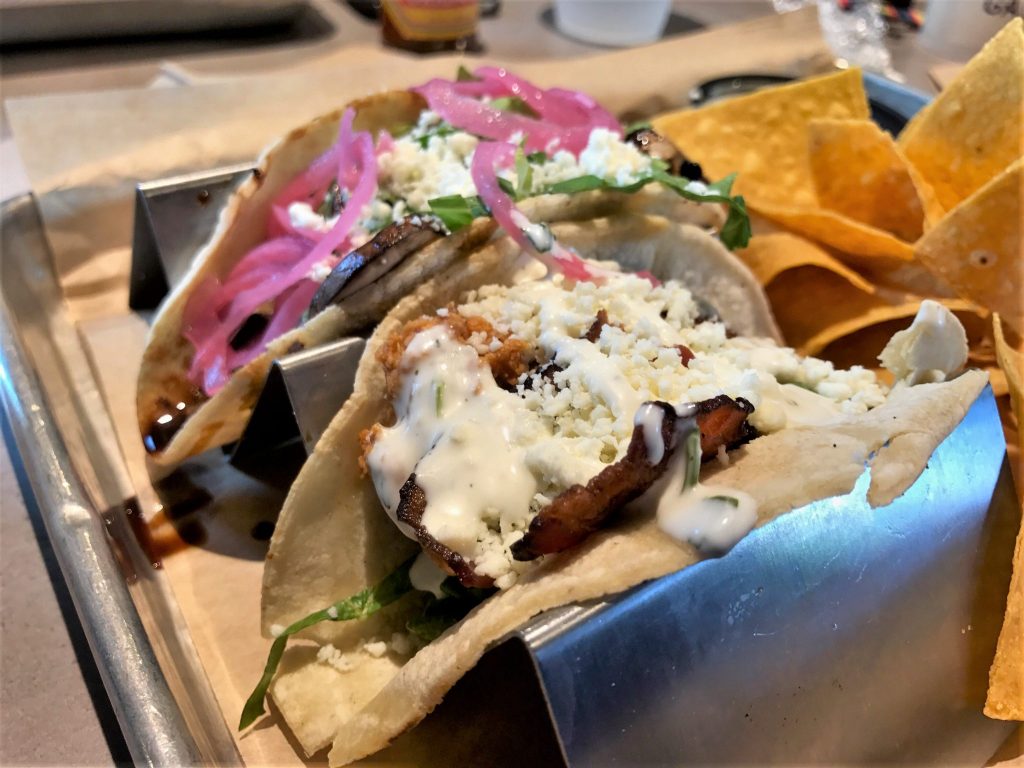 Jenkins Quality BBQ  $$
830 N Pearl St.
Open until midnight or later Monday-Saturday, open until 7pm on Sundays
Don't Miss: Ribs with mustard bbq sauce and white bread soaking up all the fat and sauce.

Shor Seafood Grill  $$
225 E Coastline Dr., inside the Hyatt
Open for dinner daily 5-10pm
Don't miss: Potato Onion Bisque, Seafood Gumbo, Waffle Fry Nachos

Morton's The Steakhouse  $$$
225 E Coastline Dr., inside the Hyatt
Open for dinner at 5pm daily, Sundays 2-8pm
Don't miss: Cajun Ribeye, Happy Hour Bar Bites from $7-$9 in the bar, 4-7pm seven days a week.
Whether you're looking for a quick bite or a leisurely celebratory meal, there are options downtown for the perfect dinner.