Orlando-based regional barbecue chain 4 Rivers Smokehouse announced this week they will be rolling out Beyond Burnt Ends, a 100% vegan alternative to their meat-heavy offerings. We have seen several national brands and local restaurants source vegan dishes in recent years, but vegan burnt ends is a new one, at least at the scale 4 Rivers will be doing it.
4 Rivers Founder and CEO John Rivers and his team worked hard to find something to satisfy their guests, whether they are wholly plant-based diners or folks looking for alternatives.
"It was important to create something that looked, smelled and tasted like its meat-based cousin," said Rivers. "We tested jackfruit pulled pork, black bean burgers and vegan sausages, however none were necessarily unique. In the end we chose burnt ends due to its popularity on our menu, and because it's something we've not seen offered as a plant-based option."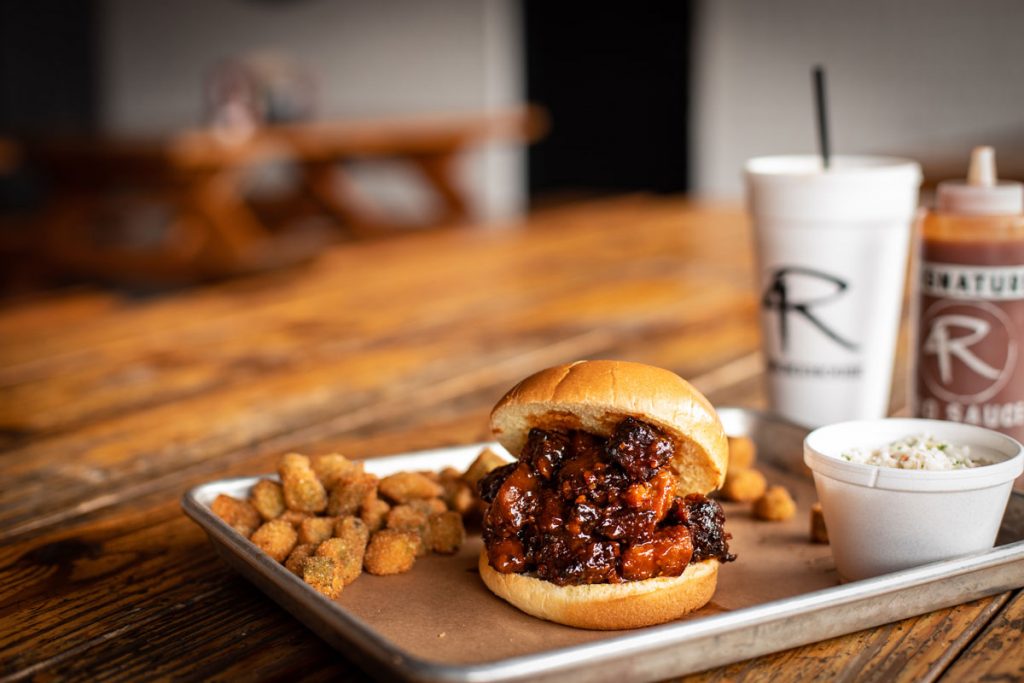 4 Rivers Smokehouse already offered 11 vegetarian sides out of their 14 regularly available sides. None are designated as vegan, so presumably most have some sort of animal product- butter, eggs, cheese, etc. But now vegetarians and vegans will have a main dish option at 4 Rivers with Beyond Burnt Ends. Dairy and honey were removed from the BBQ sauce to make the Beyond Burnt Ends fully vegan, and an egg and dairy-free bun will be brought in as well.
Beyond Burnt Ends launches in all Central Florida locations November 4. Fingers crossed it makes its way to Northeast Florida soon after!