Each part of town needs at least one solid diner for residents to enjoy and now I'm happy to say that Jacksonville Beach has a new one — cue Penman Diner. Owner, Marvin Kizgin, is nothing short of impressed by how the community has embraced the new diner concept and as he says, "we're busier than we imagined." He previously owned Oceana Diner, but has now shifted his focus to this concept. 
Located off Penman Road (you might have figured that part out), Penman Diner is in the corner of the Penman Square Plaza. Just look for the green sign. They've been open since July 1 and have hit the ground running even becoming a regular stop for Jax Beach folks on their way to work and during their lunch breaks. The diner is open 6:30 a.m. to 3 p.m. everyday with breakfast and daily lunch specials like Meatloaf Mondays, Beef Tips Tuesday, Liver and Onions Wednesdays (a big seller), and more!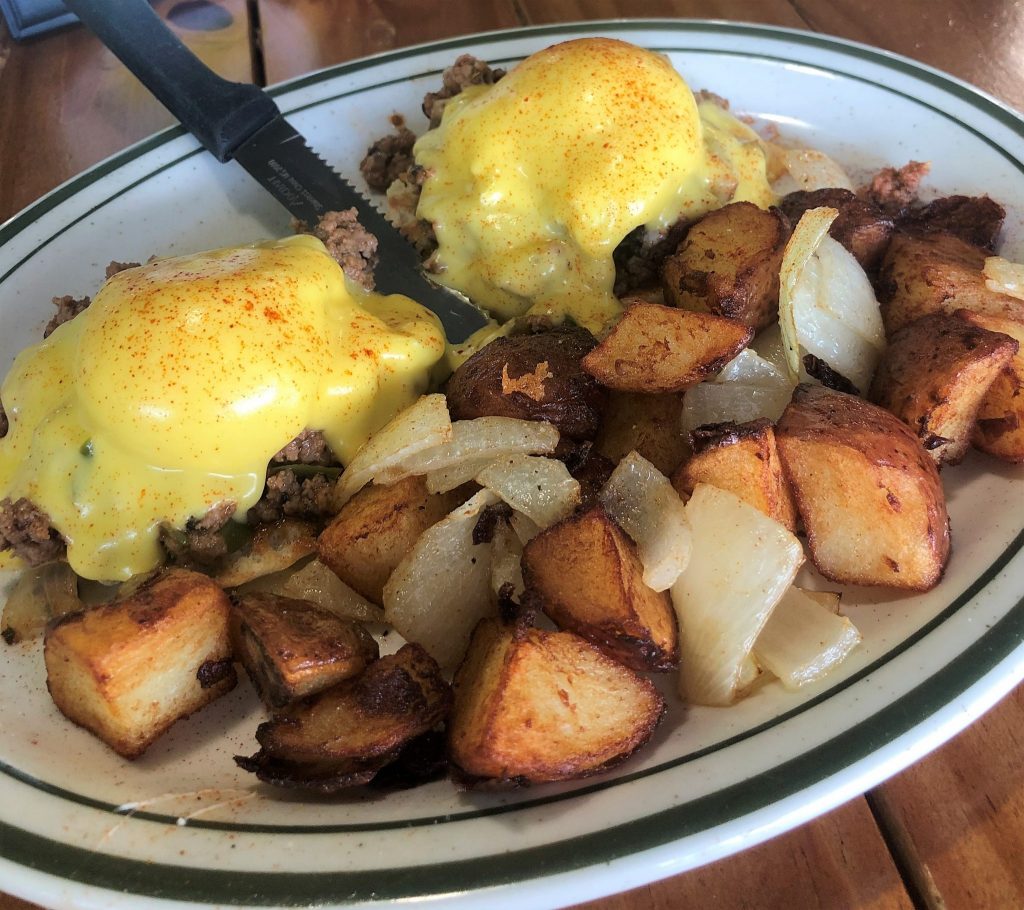 The diner is decorated with bright colors, cute coffee sayings and lots of natural light. It's very fresh and welcoming, which is a welcome contrast to the old diner model of fluorescent lights and tired furniture that can seem clunky and outdated. I noticed right away that they have a great bar seating area, which is awesome for solo diners. On your way to work or even a quick lunch, diners can stop in, sit at the counter, enjoy a meal and head out. The rest of the restaurant is filled with tables and a few booths. I stopped in on a Friday around 11 a.m. and there were a few tables filled, but not busy. That only lasted about an hour before the lunch rush popped in, though. 
I'm such a sucker for breakfast foods, but more importantly I always want one sweet and one savory, so I ordered just that, along with a lunch item to get the full effect. I opted for the Penman Benny, which I was told was very popular and a signature of theirs. Also, the Fancy Schmancy Waffle and the Turkey and Bacon Club sandwich.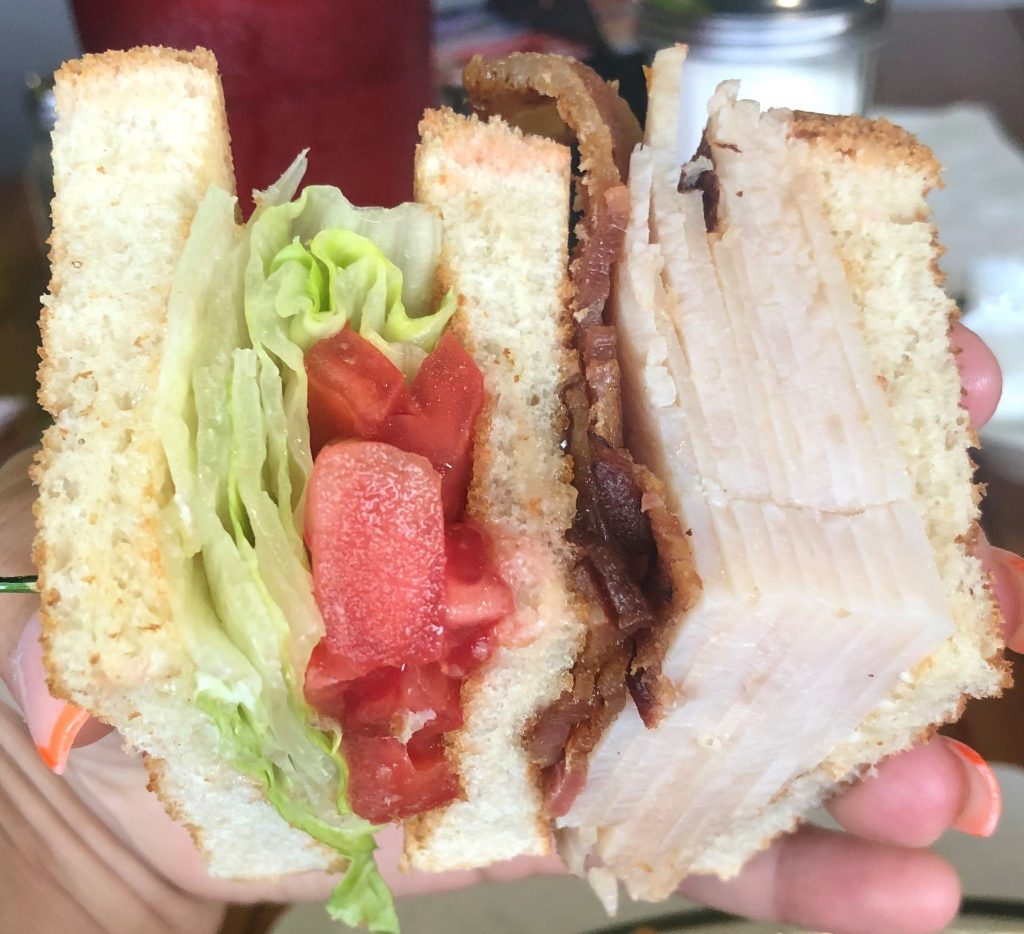 The benny came with fresh ground beef, onion and peppers, Penman Seasoning, poached eggs, and hollandaise sauce, all atop an English muffin and served with their home fries and onions. It was quite good. At first I wasn't sure how I felt about the ground beef, but the entire bite as a whole was delicious and well balanced. I think it was the Penman Seasoning — might need that recipe. I even made a point of asking my waitress if they housemake their hollandaise because it was the right consistency and not overly tart. I'm picky about my hollandaise, but this was buttery and yummy. Unfortunately, they don't make it in-house, however I could care less because it was that good. I do think the meat could've been a little more seasoned. I'm not a big salt eater, but in this case a little was needed and I dunked a tad on top. I do appreciate the option to add salt instead of it being overly salted already, feel me? The side of potatoes and onions was enjoyable. The onions were sauteed until really soft, bringing out their sweetness. Delish! 
After the benny, my sweet tooth was aching for the waffle, which was piled (like really piled) with fresh strawberries, bananas, whipped cream and dusted with powdered sugar. It was huge. I mean there is no way that even if I ordered that alone, that I'd be able to eat it. My tip is to order for the table and share that baby. I'm a big fan of food pooling (everyone orders something different and then you pass it all around) and this waffle is made for that. The actual waffle was fluffy and not overly sweet. I think kids would love all the whipped cream on top — well, I loved it too, so there's that.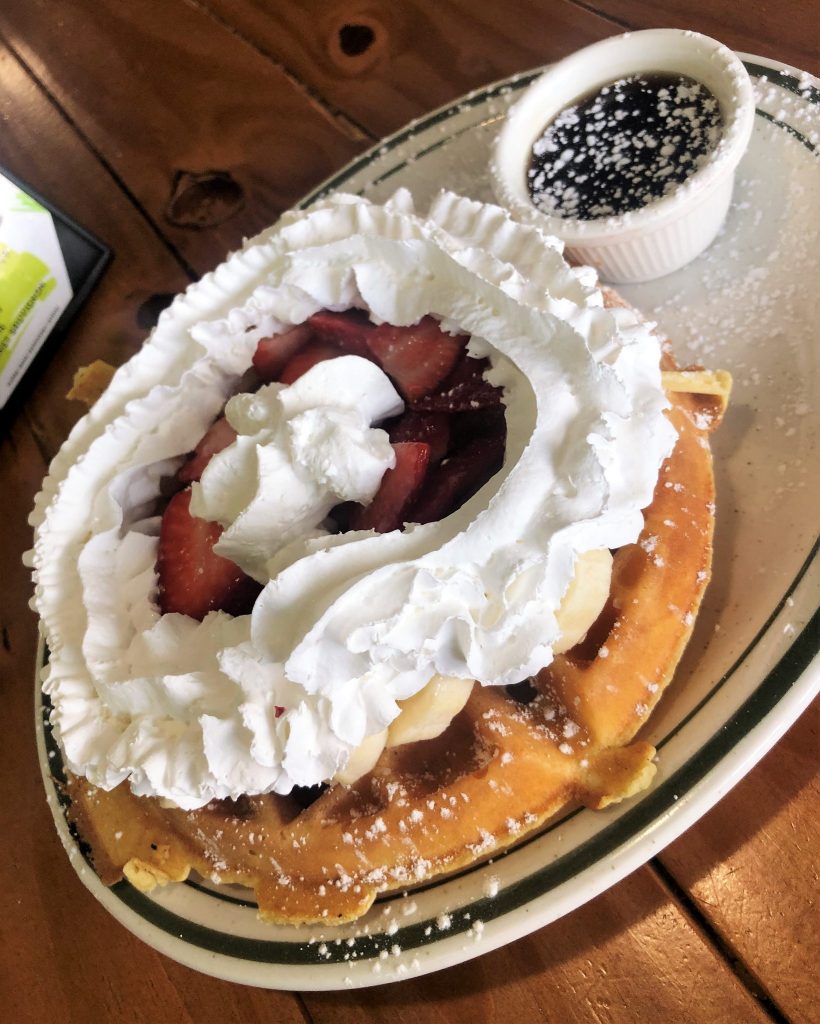 By this point, I'm sure you know that I was on the verge of having to be wheeled out of there, but I stuck it out for you guys! The Turkey and Bacon Club was an excellent representation of a standard club sandwich — gobs of turkey meat, enough bacon, fresh lettuce and tomatoes and mayo all on nicely toasted bread. The portion was ridiculous and as always, clubs should be kinda hard to get in your mouth but worth scraping your gums a tad to get it going. I survived and ate the rest of it later that day! They also serve up a traditional club with ham.
Overall, I think you'll be pretty delighted in the delicious everyday offerings of Penman Diner. They're doing a great job of executing staple breakfast faves nicely!  Even if you're not a beach resident, it's a great spot to stop in for affordable brunch on your way to the beach (yes, they've got mimosas, bloody mary's and wine). Almost everything on the menu is under $10 — a steal!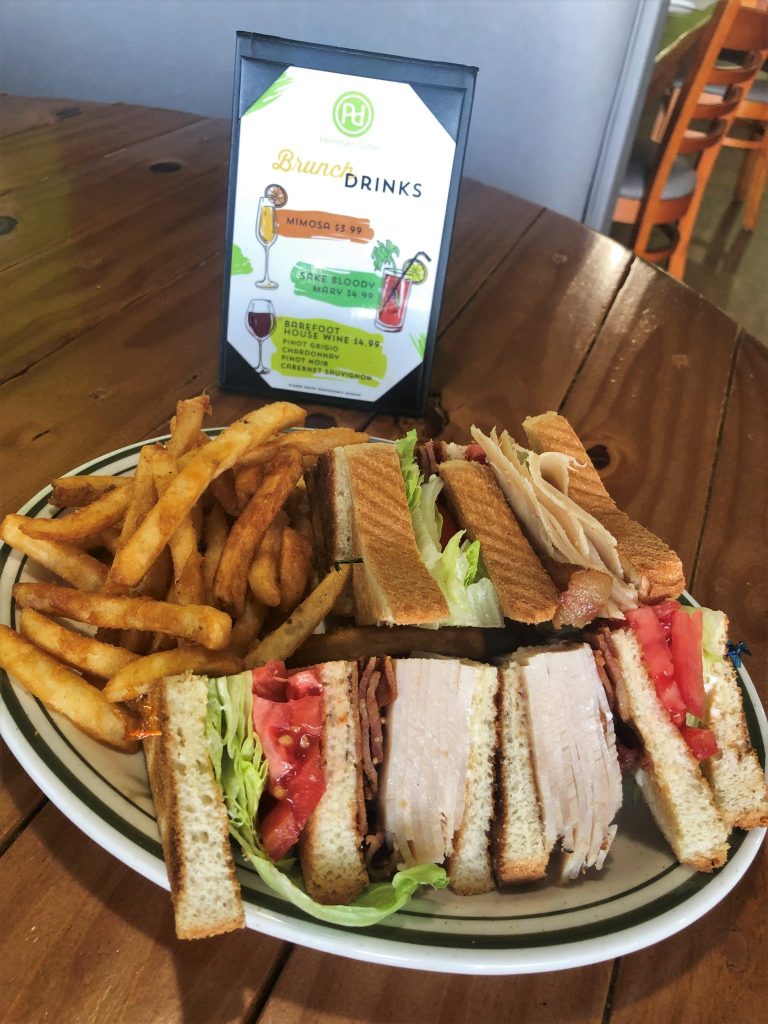 When you stop by for a visit, be sure to say hi to the owner, Marvin, and grab a slice of dessert (Tiramisu was so good) courtesy of Country Harvest Desserts. Don't forget to tell them JRR sent you! 
Penman Diner
1289 Penman Rd
Jacksonville Beach, FL 32250