I had the opportunity to speak to Jay Phelan as he prepared to celebrate the 10-year anniversary of his company, J. William Culinary. In an ever-evolving industry, longevity is a challenge. Long-term success requires a lot of effort, passion, and perseverance, all things Jay has shown in his decade in business.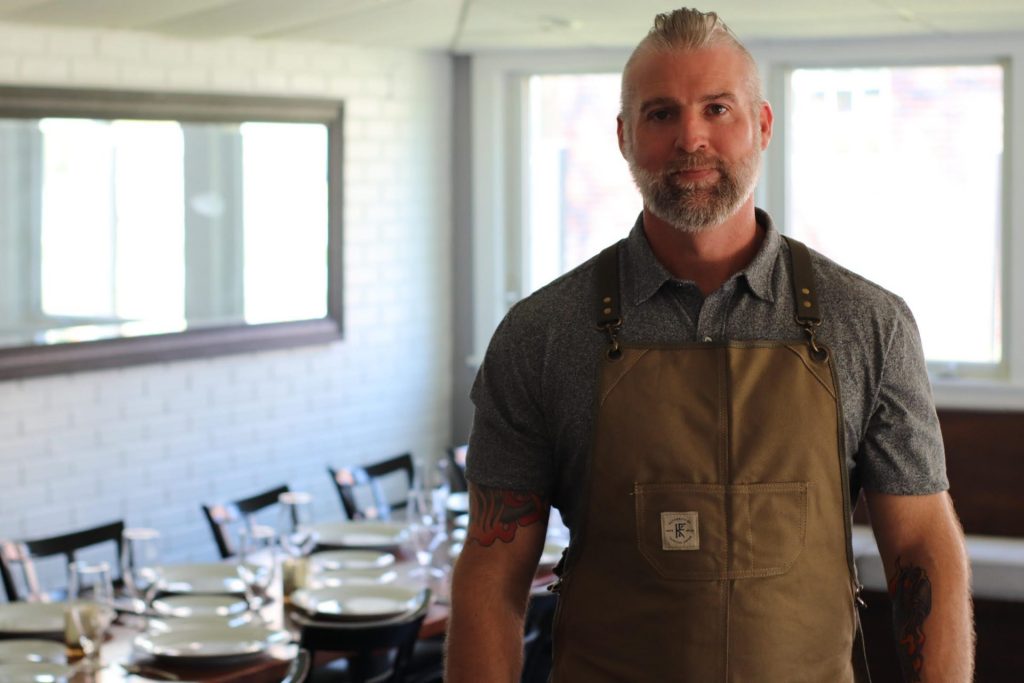 His career in the food industry began when he was 16 years old and includes time in New York at The French Culinary Institute before he came to Jacksonville. A desire for work-life balance sparked J. William Culinary. The company started because friends were looking to fill a need for quick, healthy, flavorful food. While the business was born meeting the needs of friends, because more people were asking for his prepared meals, he listened, and transformed his tiny operation into a thriving 10-year business. Jay's willingness to listen brought about an opportunity to write a paleo cookbook (Paleo Grilling: A Modern Caveman's Guide to Cooking with Fire). Not only did the cookbook turn into a 2-year contract with the CrossFit games, it was also featured as a question on Jeopardy. By treating his customers as friends, he has found the key to growing his business. He said one of the biggest transitions from working in restaurants to owning his own business was changing his mindset. There is a certain stubbornness that chefs tend to have tied to the pride they have in their food, and understandably so. After years of honing their craft, creating and balancing flavors, it may be frustrating for seemingly haphazard changes to a tried and true dish. Jay had to begin thinking like a business owner, understanding the importance of listening to his customers.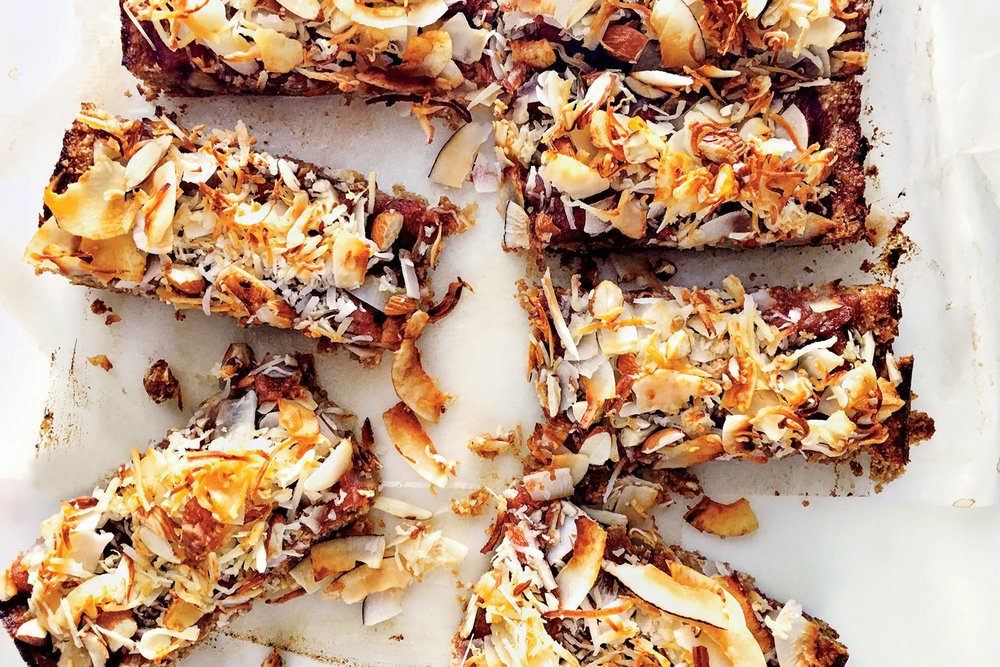 Jay also credits the efforts he has made to work when no one is around so he can be present and available when people are around. This allowed him to form the relationships that turn customers to friends, creating trust in him and his product. He said, "people don't necessarily trust the government or corporations, but they trust their friends." Word of mouth has allowed Jay to grow the catering side of his business and participate in events, such as Brunchfest, the Jacksonville Food and Wine Festival, and pop-up dinners.
Ensuring your food appeals to the masses, no matter the setting, is obviously important. For the meal prep side of the business, taste and portion size can be difficult; what is healthy to one person may not be for another. He takes that into consideration when creating a product that is healthy and appetizing, regardless of your nutritional goals. Thankfully, people tend to like the flavorful, health conscious dishes he creates. For catering, his goal is to appeal to the masses. Food is powerful and can make someone feel comfortable or uncomfortable at an event. For example, he is conscious of nut allergies, making minimal use of peanuts. His menus also provide options that allow vegetarians to eat well.
While Jay's business has evolved over time as it has grown, the Jax food scene has changed a lot in 10 years. I asked Jay what he thought were the biggest changes he has seen in town.  He said that the food truck scene has exploded almost to the point of oversaturation while the high-end food scene has remained stagnant. There are a lot more restaurants in town and we still have good chefs, but unfortunately some great chefs have had to leave Jacksonville because there isn't a place for them here. The example that came to his mind was Kenny Gilbert. He was Oprah's personal chef and even competed on Bravo's Top Chef but was unable to find his niche here and left for Raleigh. Jay wondered "Why can't we hold on to more chefs of his caliber?" This led me to ask what his favorite restaurant in town was. He provided a diplomatic response, that he goes to different restaurants for different things. He did say if he had to name just one restaurant, Matthew's is his go-to.
On a personal level, aside from finding more of a work-life balance, owning his own business has allowed Jay to create a positive environment and surround himself with like-minded individuals. He hires people that work hard and appreciate his family-oriented approach to the business; the mornings are early, but it allows for time off on nights and weekends. Jay's son, William (hence the business name), has grown up at the shop and would prefer to hang with his Dad there on a Saturday afternoon over most things.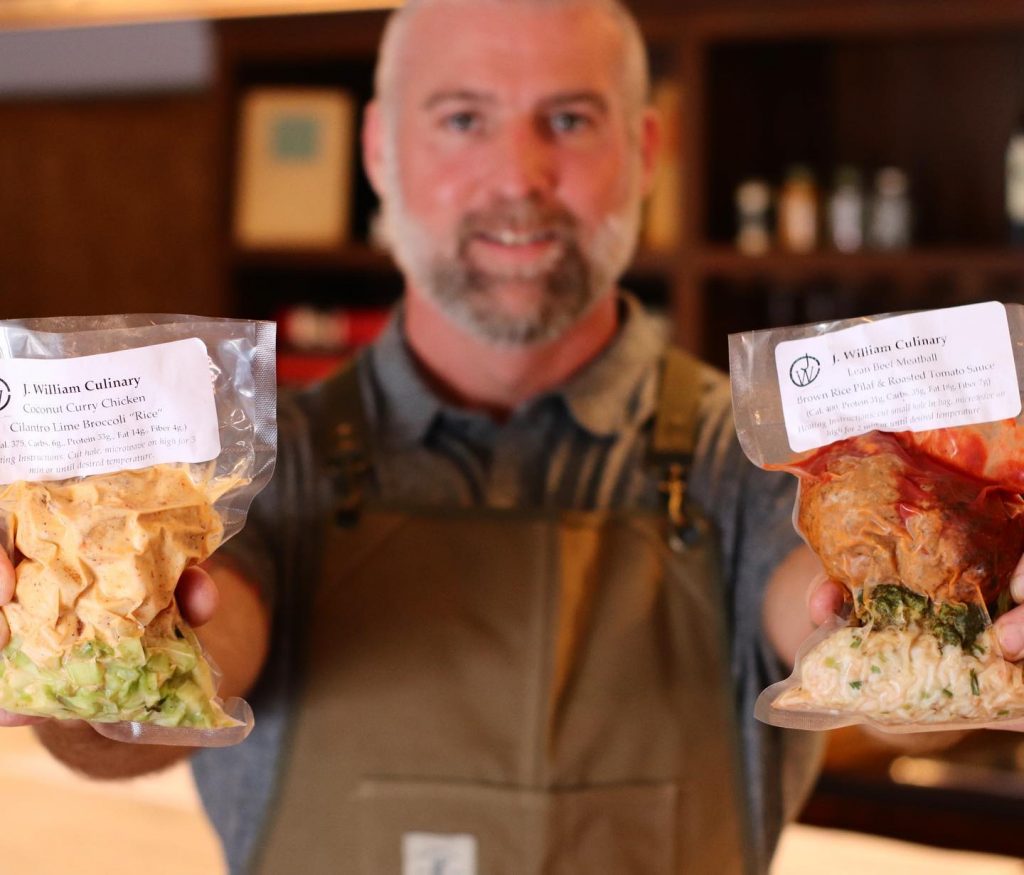 During this time, he's offering extensive delivery service of his healthy, flavorful meals that can be brought to your door. The Avondale location also has a grab and go cooler. Free delivery is available to Duval and St. Johns counties for orders of $50 or more and to all meal plan subscribers. They are also donating meals to local hospitals and dropping off "family meal" to restaurants to ease the burden of the day-to-day hardships that have hit both industries. All healthcare workers receive 25% off their orders at jwilliamculinary.com with the promo code "CARE". 
We are thrilled for Jay to reach this milestone and want to continue to support him (and all local business) during this period of uncertainty and social distancing.