What's better than a pizza with all your favorite toppings paired with a craft beer? Nothing! The answer is nothing. One of the pizza places we love in Jax is Your Pie. Your Pie is primarily known for their build your own pizza options but they also have a menu of signature pizzas to choose from. Our local locations carry a large selection of craft beers, both local and from other parts of the country.  We asked Your Pie to put to pair 4 of their pizzas with craft beers for us to try and share with our readers.
First up was a pizza the folks at Your Pie affectionately call The Nat. The basil pesto sauce and two types of cheeses (mozzarella and feta) give the Nat a creamy texture and brings all the strong flavors together nicely (the Nat is alo covered in sun dried tomatoes, spinach, and roasted chicken). This pizza was paired with a Buzzin' Bee by local favorite Veterans United Craft Brewery. The Buzzin Bee is made with Florida honey and is very light and drinkable.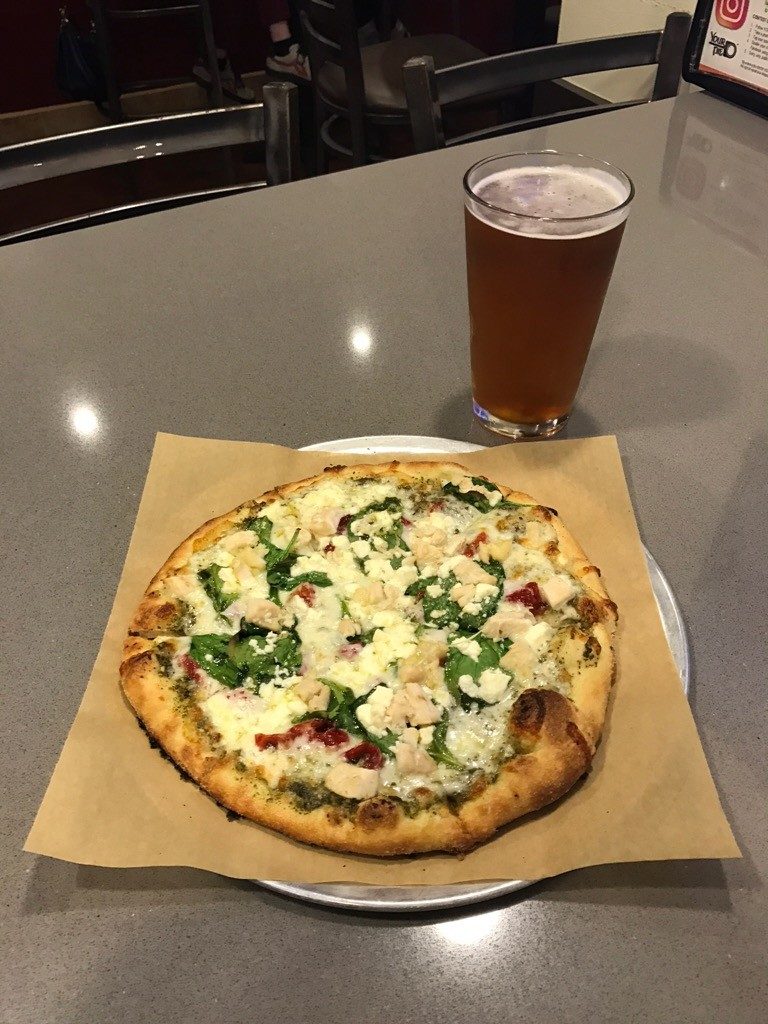 The next pizza (our personal favorite of the night) was the Southern Heat (house made hot sauce, mozzarella, roasted chicken, cilantro, and red onions). This choice is not for the faint of heart. It's more than a little spicy so make sure to grab a side of ranch (also made in house) for dipping to cool it down a little. The beer pairing was Jon Boat by Intuition Ale Works. Intuition bills Jon Boat as perfect for a hot Jacksonville summer(frankly we love it any time of year!) but the same sentiment applies for a spicy pizza.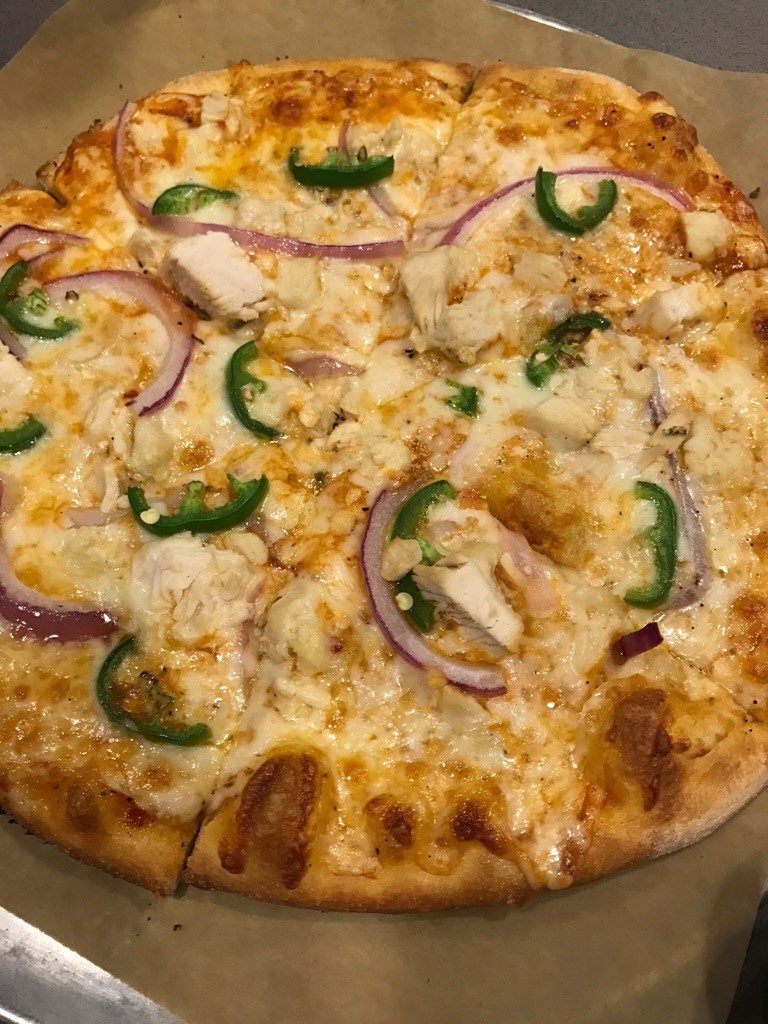 Your Pie's Aloha Pie is a slight twist on the typical Hawaiian pizza. In addition to the typical pineapple and ham, they toss on some spinach, mushrooms, and onions. The mix is delicious and gives the pizza is a very fresh taste. This pizza was served with a Terrapin Hopsecutioner. Terrapin beers are a Your Pie favorite, as both companies were born in Athens, Georgia. The Hopsecutioner is one of the most hoppy beers I have ever tasted so if that's your thing, this beer is a winner!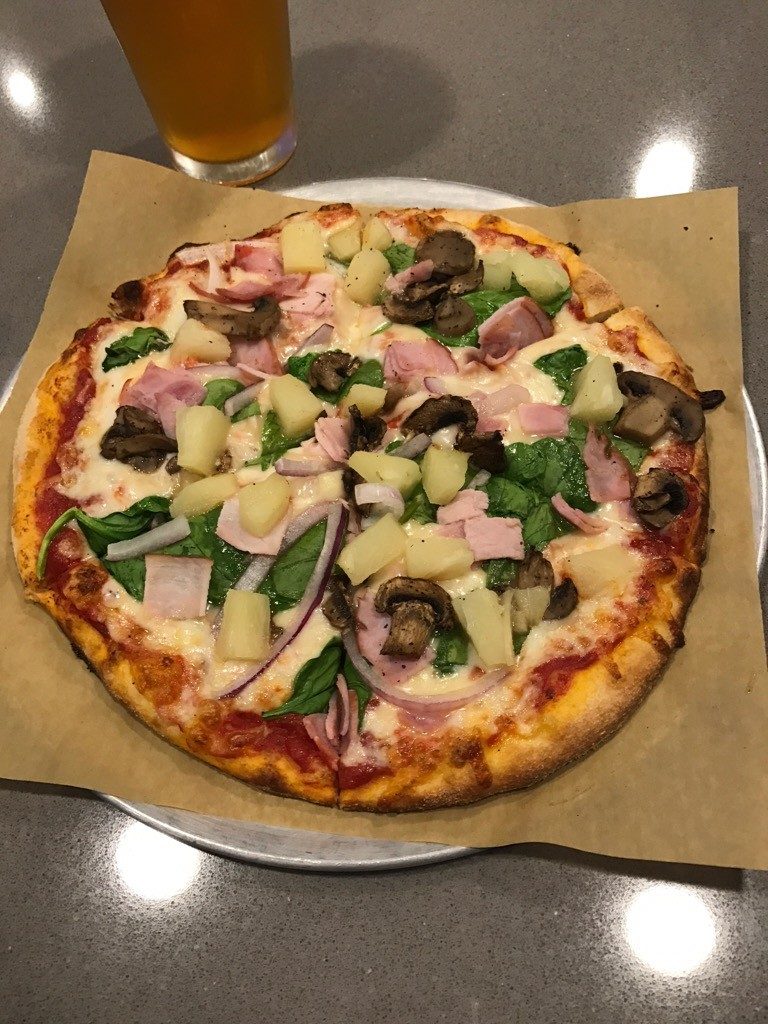 The last pizza and beer pairing was a Barbeque Pie (barbecue sauce, mozzarella, roasted chicken, cilantro, and purple onions) and a Duke's Cold Nose Brown by Bold City Brewery. The pizza and beer are both very unique. The pizza is tangy and full of flavor (the barbecue sauce is made in house and features a secret ingredient that gives it that umpf). The Duke's Cold Nose Brown is a very dark beer with a chocolate after taste that is a nice counter balance to the sharp taste of the pizza.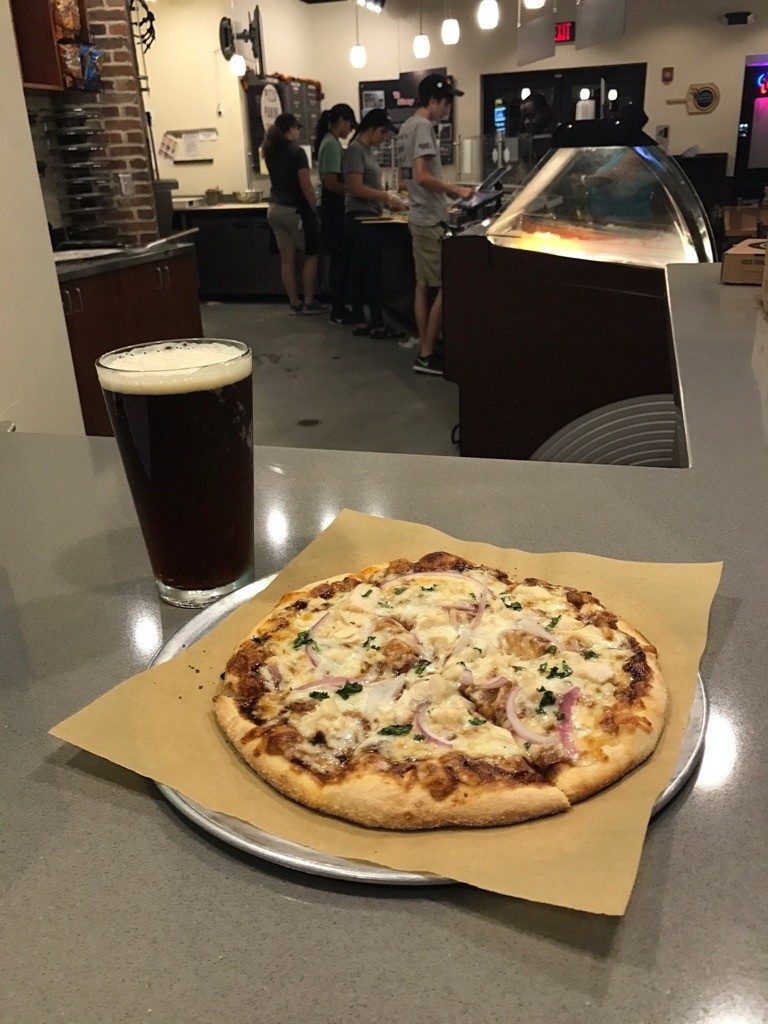 I'm pretty confident that any pizza and beer combo you could create at Your Pie would be a win but the above pairings are a great place to start. Your Pie has two locally owned locations (4828 W Deer Lake Dr, Jacksonville and 1545 County Rd 220, Fleming Island) with infinite pizzas options and a vast craft beer selection. Try one of these pairings and post your thoughts on it in the comments!