In a Winn Dixie shopping center in East Arlington almost under the Craig Airport landing strip you will find a unicorn of New York pizza culture. Vito's Pizza claims their spot in the pizza culture with a sign reading "Vito's Pizza Born in Brooklyn". Vito's also proudly displays their roots with a Trinacria- the three legged triangle symbol of Sicily. Don't call Sicilians Italian, it's not the same thing. For even more authenticity, Vito's has two locations: one here in Jacksonville and one in New Jersey.

Vito's serves New York style pizza, subs, strombolis, pasta, and salads. We were taken with the Fries Pizzaiolo, which is an appetizer of French fries smothered in housemade marinara sauce, topped with mozzarella and baked in the oven. In the words of Uncle Jesse, "Have mercy!" We also ordered lasagna and a personal sized pizza with half pepperoni and sausage and half black olives and mushrooms. You know you can never agree on pizza toppings either.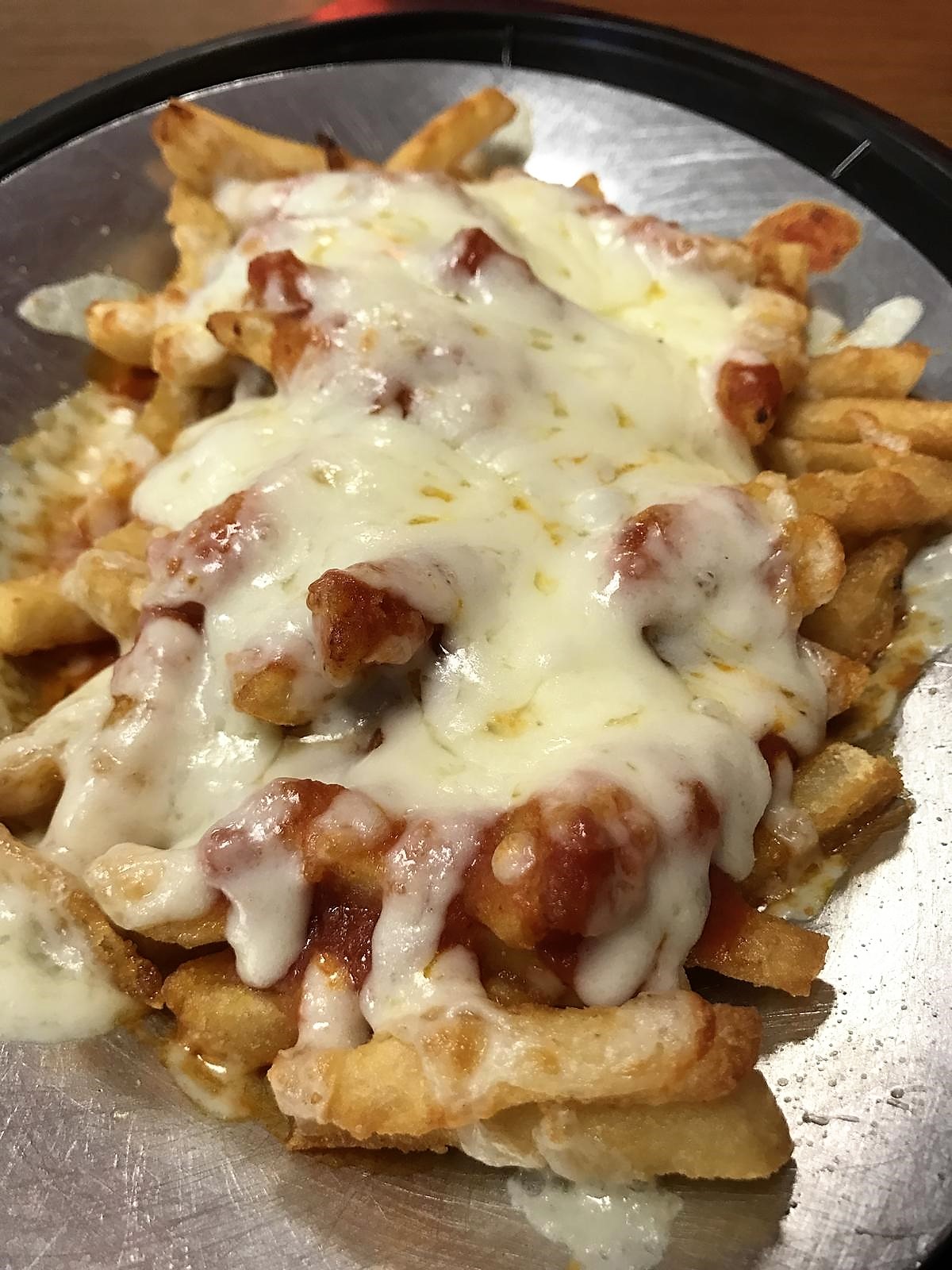 Owner Bridget (wife of Vito) brought out a side salad that came with the lasagna, and a plate of garlic bread. She shared that her husband makes the bread himself and has been baking bread since he was 14. We took one bite and knew this was no average bread. It was heavenly. Nice and soft on the inside, just a little bit crisp on the outside. There is nothing like homemade bread. I recently was jonesing for some fresh bread and thinking about making a batch, but now that I know I can get this warm, fresh bread I'm definitely just calling up Vito's instead.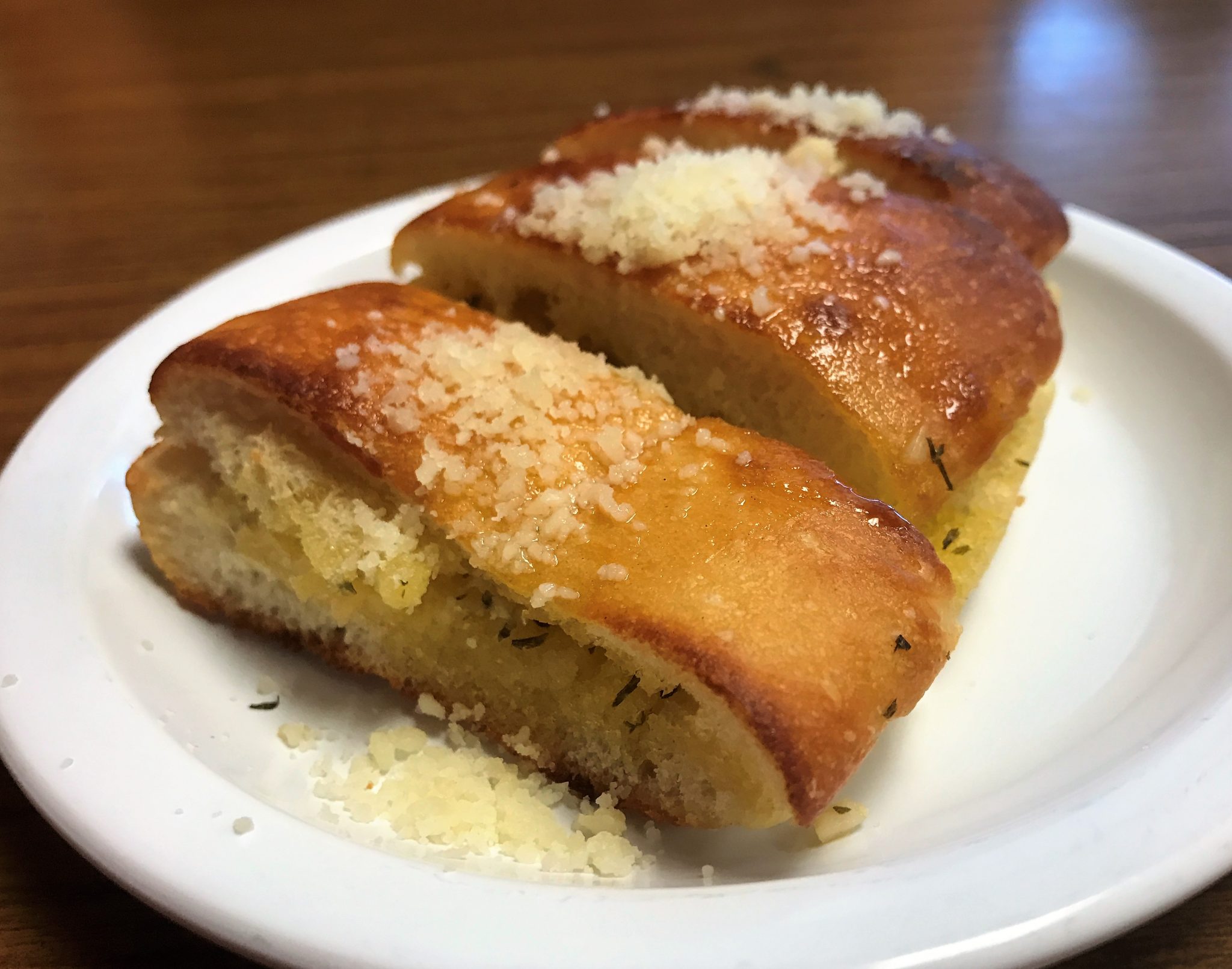 The lasagna was covered in that same well balanced housemade marinara we enjoyed on the Fries Pizzaiolo and more mozzarella. It was solid lasagna, no complaints.

The pizza was one of the better pizzas we've eaten. The personal size pizza is actually 12", which makes it quite an ample personal pizza. The crust was nice and crisp with a little snap to it. And that sauce made another appearance. Honestly it is one of the better red sauces I have had. It was noticeable for what it wasn't- not bright or tinny in taste, which is what lesser housemade marinaras tend toward. It was more mellow and grounded, which means it melds with other flavors instead of battling or overtaking them.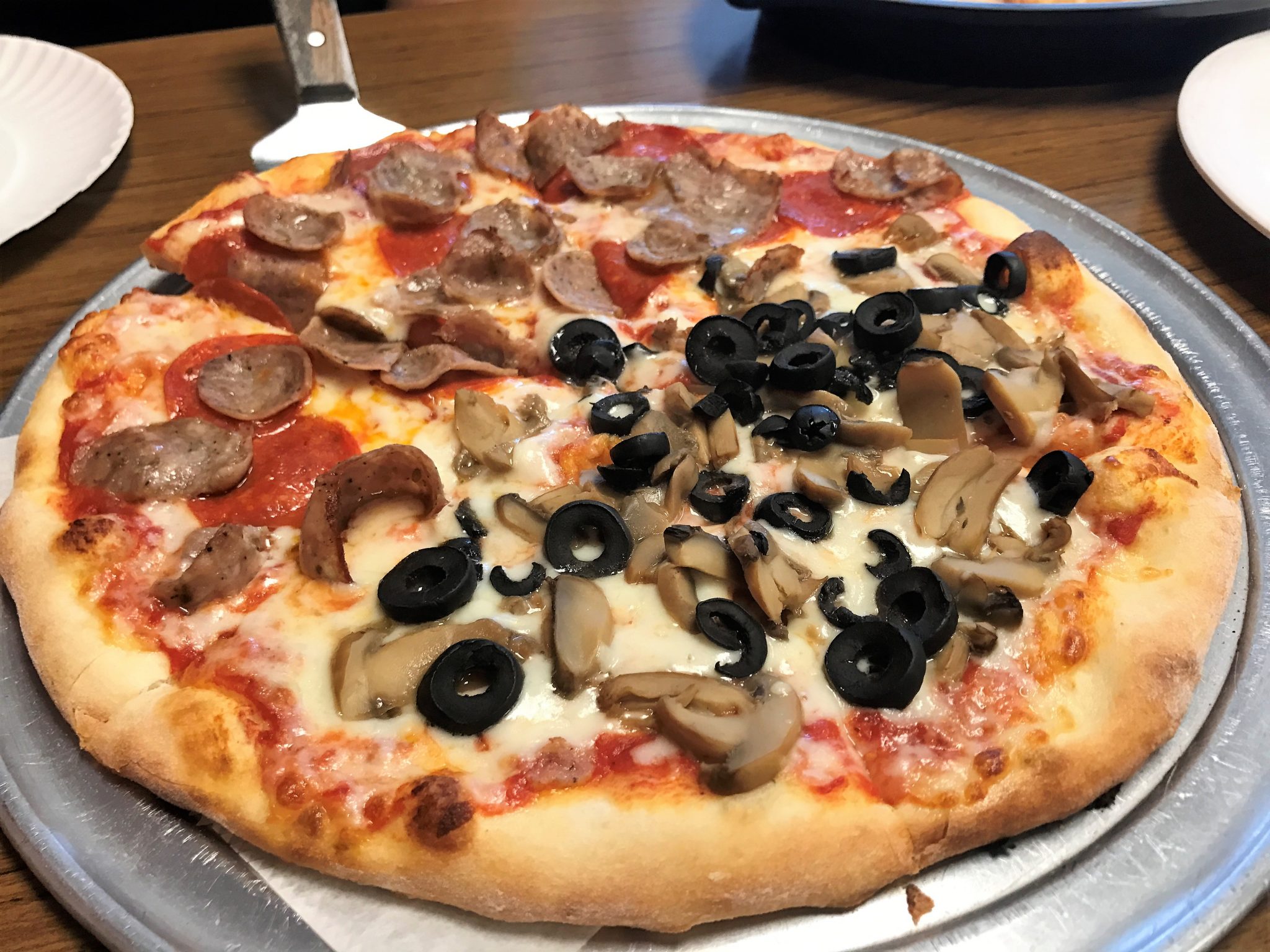 The only real complaint we had was with the fresh ingredients. The salad was just iceberg with some onion and black olives, and the mushrooms on the pizza were jarred, not fresh. This isn't the biggest deal, but it's something to keep in mind. I'll skip the mushrooms on my pizza next time. You can tell Vito's is focusing on the ingredients in their pizza dough and marinara sauce and the gooey mozzarella as opposed to veggies. I'll forgive the lack of fresh veggies because everything else was just that good. It would be different if everything across the board was just okay. But it wasn't, everything else was very done well. Plus no one's going to a New York Pizza place for a salad.

Vito's Pizza is an experience in what we all think of as that ideal neighborhood spot- family owned and operated, from scratch, the regulars are recognized and have a relationship with the owners, and the atmosphere is relaxed and enjoyable. Sure, Vito's doesn't import New York water, but they have bucketloads of passion to share with their neighbors. You can taste it.
Vito's Pizza
1531 Monument Rd #7
Jacksonville, FL 32225