It used to be that kitchens were a place the diner never got a chance to see. They were hidden away like secret rooms or sometimes in small restaurants almost like a closet. Like all things that are hidden from view we ultimately desire to see them more. That desire to see the magic happen spawned the cooking shows, and cooking shows spawned The Food Network. Television elevated the profiles of chefs and diners more and more desired or maybe demanded a chance to see those star chefs in action. Hence, the open kitchen was born. Without further adieu here is our list of the Top 5 open kitchens in Jacksonville.

#5 Town Hall
Area of town: San Marco
Town Hall is the brainchild of one of Jacksonville's most celebrated chefs, Chef Tom Gray. With a menu inspired by fresh, layered flavors, using seasonal ingredients from local farms and artisan purveyors, Chef Tom Gray's intimate restaurant, Town Hall, is a great spot to spend time with friends and get a glimpse of chefs at work. The restaurant only encompasses two rooms with the entire dining room having a view of the open kitchen.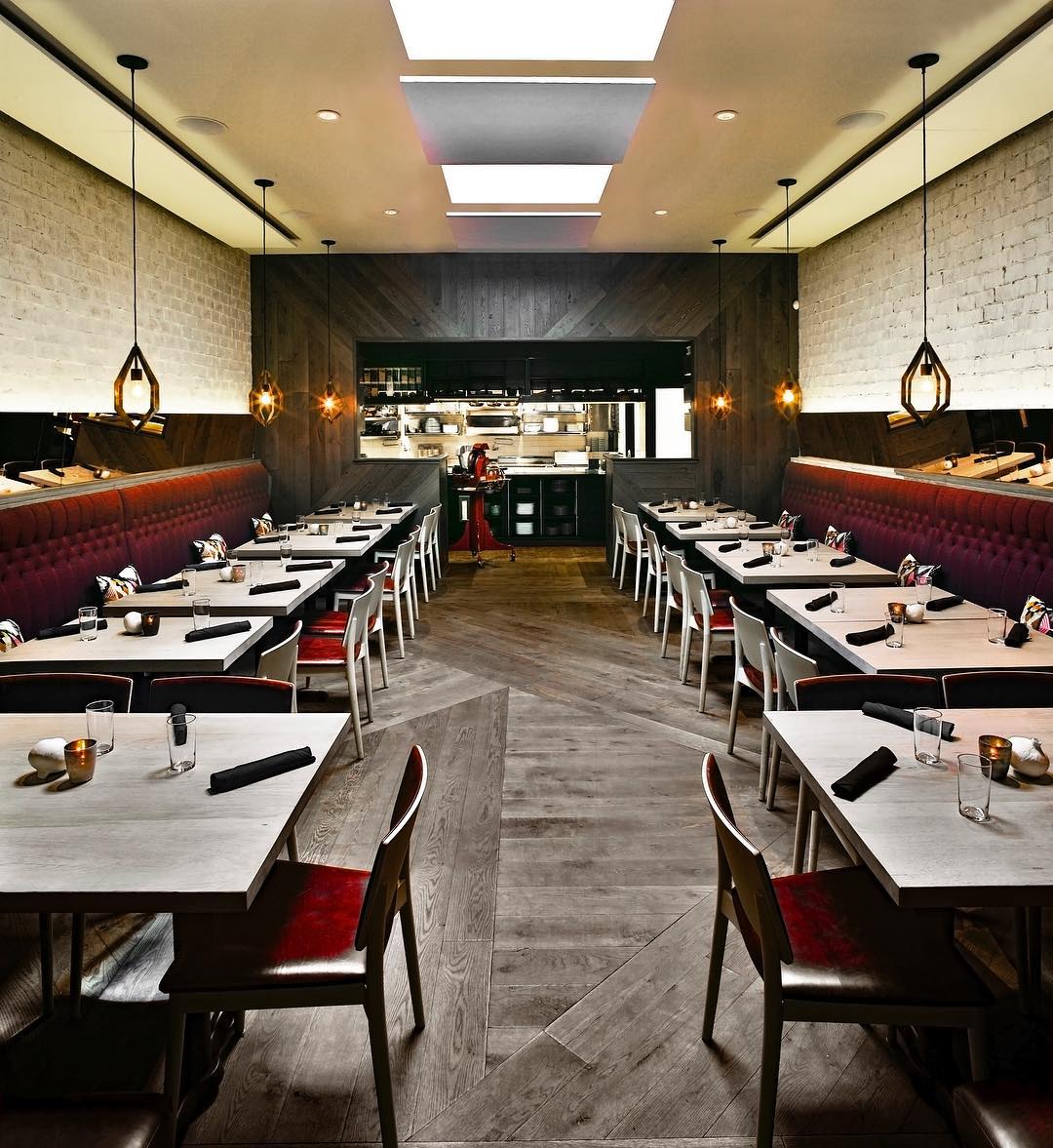 #4 Seasons 52
Area of town: St Johns Town Center
Rarely do chain restaurants make our list but in this case the huge completely open kitchen at Seasons 52 was a no brainer. On our most recent visit we enjoyed seeing the chefs cooking up a storm, flames shooting up from pans and the general hustle and bustle of an extremely busy kitchen with a whole lot of staff.

#3 Bistro Aix
Area of town: San Marco
This longtime Jacksonville favorite was washed out in the last hurricane and for a moment no one was sure if they would rebuild. Thankfully Forking Amazing Restaurant group has a love for the things that make Jacksonville great and decided to keep one of those things available to the residents of Duval for years to come. Sitting near Bistro Aix's open kitchen offers you a chance to see some of Jacksonville's more talented chefs and feast your eyes on the process involved in creating some of our city's best cuisine.

#2 Restaurant Doro
Area of Town: Neptune Beach/Atlantic Beach Town Center
Restaurant Doro ranks among the best fine dining spots in Jacksonville. With a style all his own, Chef Chris Polidoro creates dishes that hit all the right notes for your taste buds while at the same time appearing effortless and not overthought. When romance is on the menu there may be no better or more intimate spot to dine. Indulge in wonderful food and watch the chefs create art almost close enough for you to reach out and touch when you sit at the bar.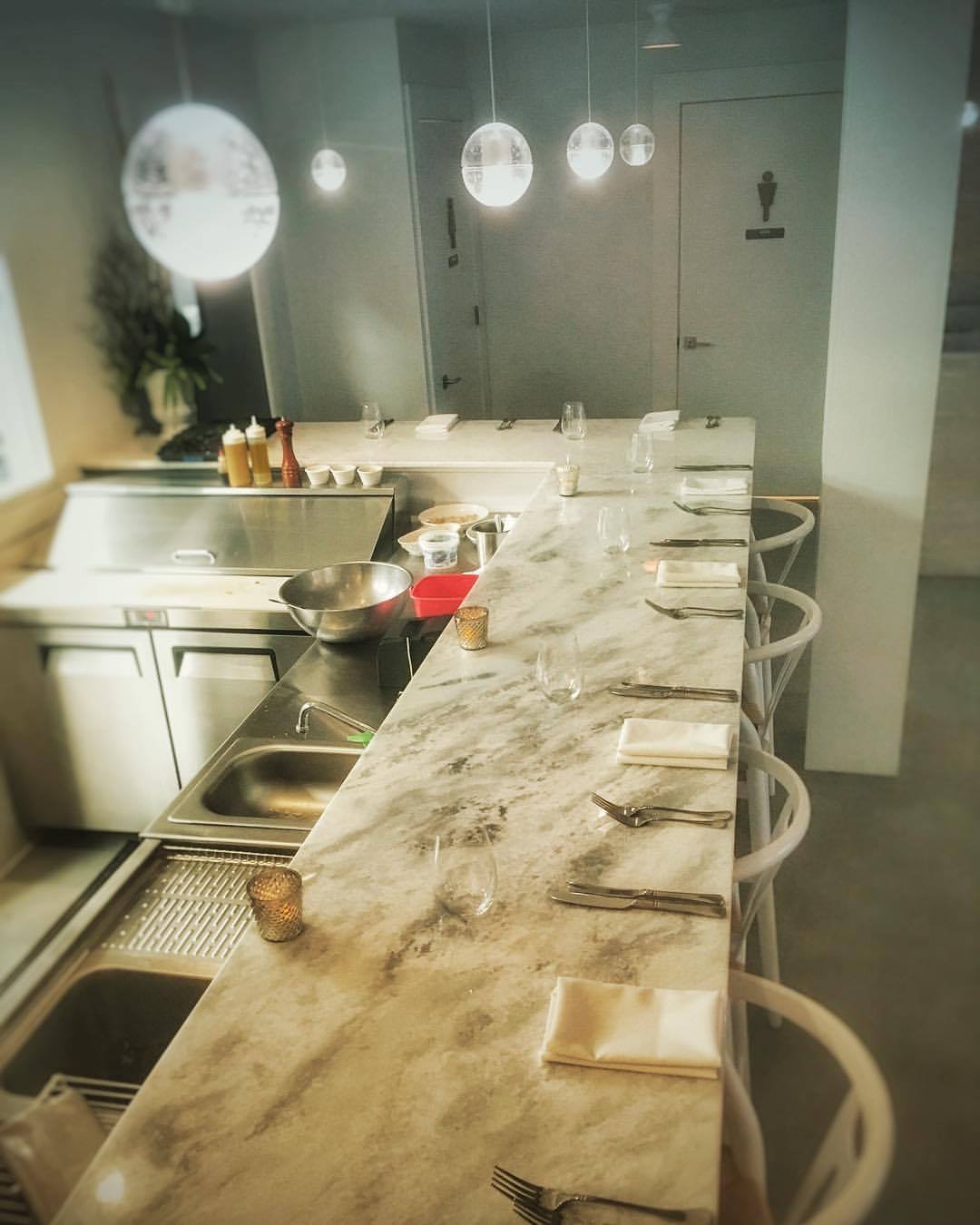 #1 Rue Saint Marc
Area of Town: San Marco
This restaurant modeled after a contemporary Parisian bistro offers up some of the most avant garde cuisine you'll find in our city. They create tastes that take your tastebuds on a journey of flavor that is sometimes challenging and sometimes comforting but certainly never boring. They top our list for an open kitchen that offers better views of their chefs creating dishes than anyone else in town. It's not unusual for guests to grab a seat at the bar and chat with the chefs as they work. They welcome questions and enjoy the process and bringing the food closer to the guest in a way that you won't find anywhere else in Jax.