Chef Tom Gray's Moxie Kitchen and Cocktails in the St. John's Town Center recently debuted their summer menu. The menu features fresh flavors, seafood dishes we fell in love with, and desserts that are some of the best in town. Here are our 5 favorite dishes from the seasonal menu:
Asian Shrimp Salad– This dish features shaved cabbage, carrots, edamame, green onion and cilantro topped with the best fried shrimp we've had in recent memory and a ginger-peanut dressing that's just delightful. The dish is four parts fresh and healthy and one part fried deliciousness and we loved every bite!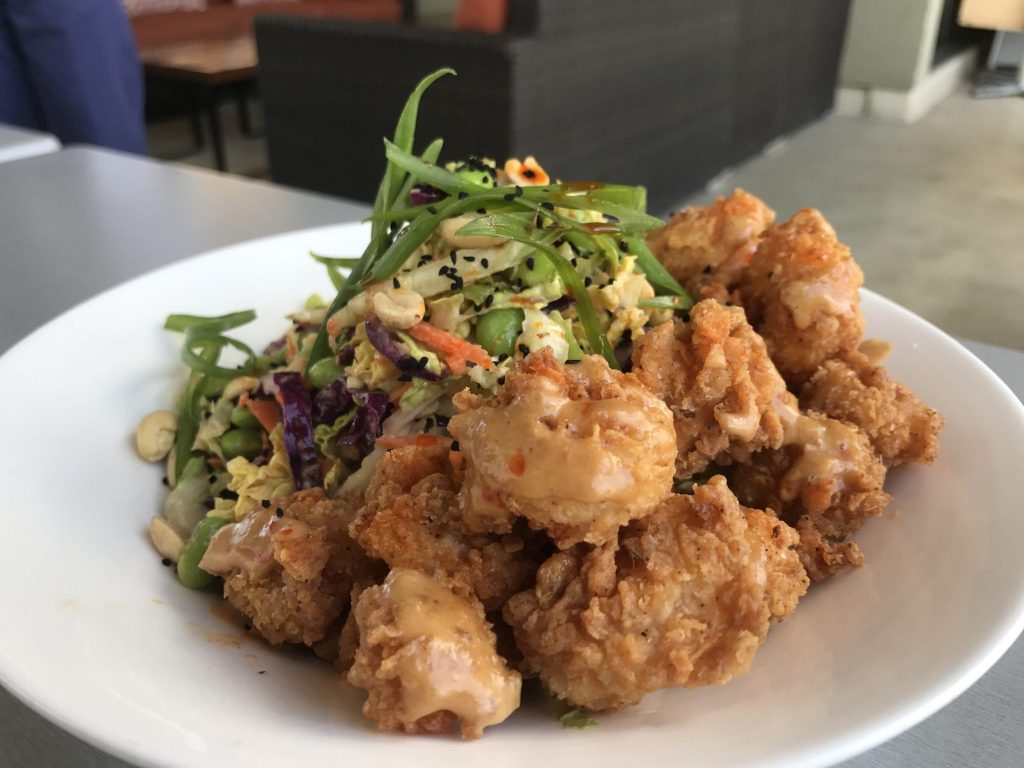 Blue Fin Crab Cakes– Moxie has found a way to make this simple dish feel refined without ruining the beauty of it. The crab cakes themselves are stellar but the accompaniments of charred lemon, pickled cauliflower, red onion, cotija cheese, upland cress and jalapeno tartar sauce are what give it that extra shine. Each provides an additional subtle layer of flavor which is nicely finished off by the jalapeno tartar sauce, adding just a bit of kick even this spice averse eater could enjoy.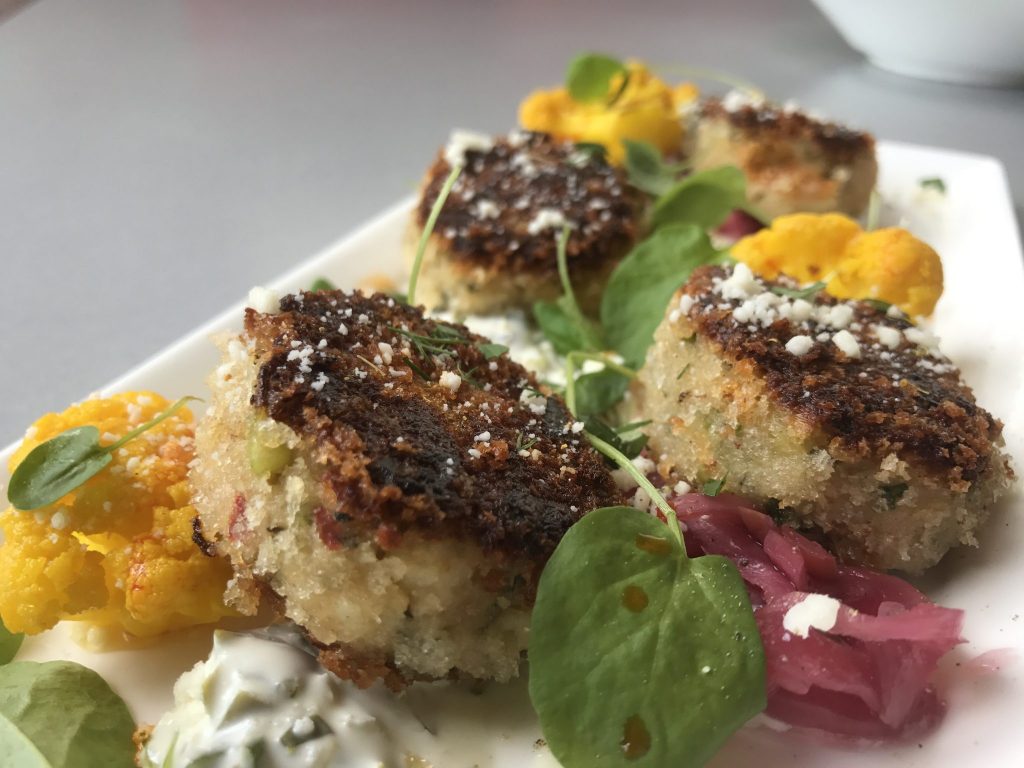 Seared Octopus– If there's one thing you can be sure of in Chef Tom Gray's restaurants it's that there will always be an octopus dish and it will always be fantastic. This version features spicy brussels sprouts, kale slaw, candied peanuts, and a ginger peanut sauce. The octopus is remarkably tender and perfectly cooked. The dish comes together with just the right amount of sweet and savory elements to delight your taste buds.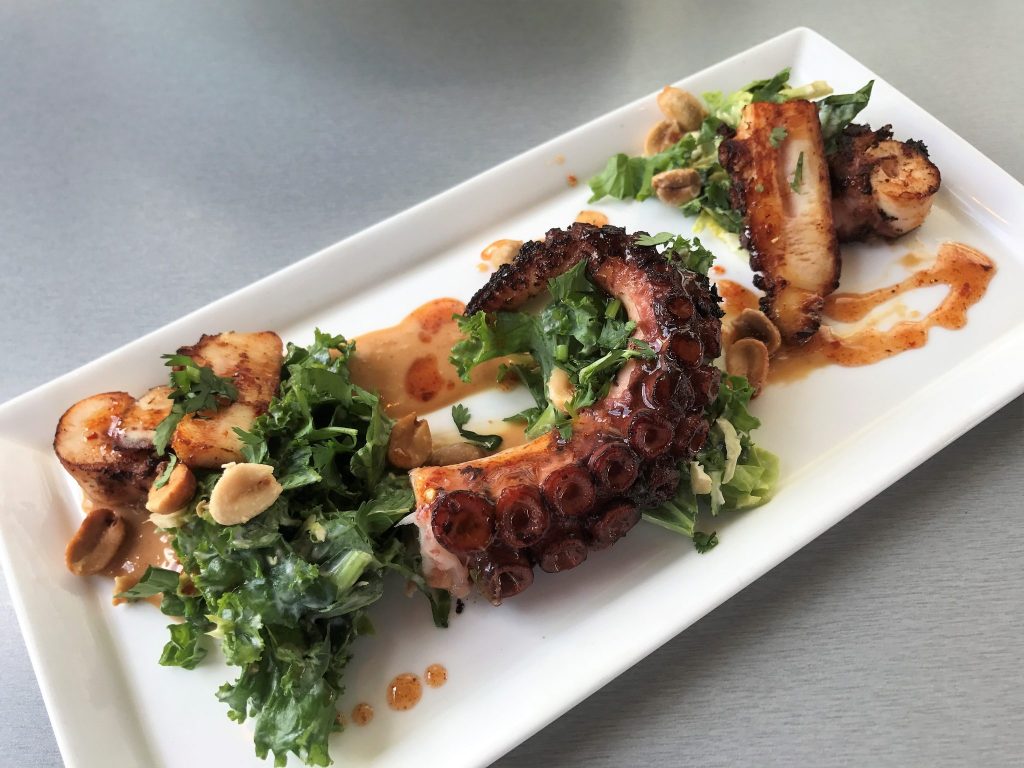 S'mores Blondie– If you love smores the way we do you know that most s'mores desserts offer chocolatey goodness but fall flat when it's time for the gooey marshmallow texture and flavor to shine through. Not so with this dessert masterpiece! While it was not the most photogenic dish, it delivers in spades when it comes to matching that marshmallowy-chocolatey-graham-crackery goodness we all desire when it comes to smores. Order the dessert! Take the extra bite! This dessert is worth leaving stuffed for.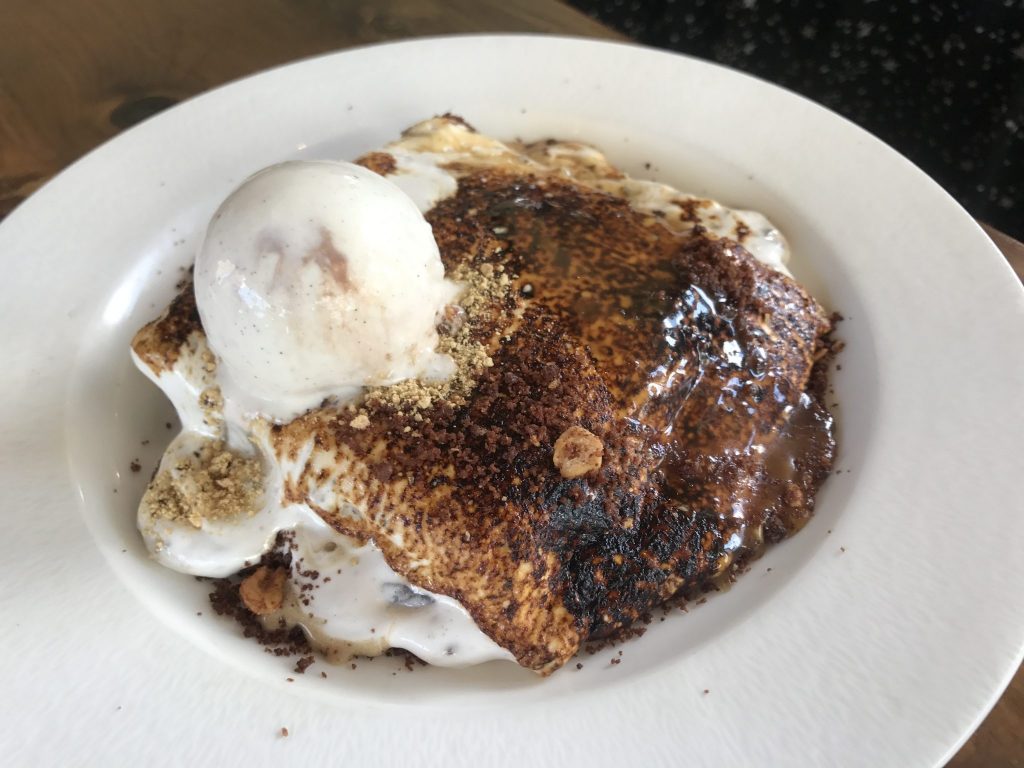 Buttermilk Pie– There's a certain magic to this pie that just screams southern goodness. If you love southern food this one's for you. We won't spoil the magic by attempting to describe every flavor. Suffice it to say this rich custard pie deserves a spot on your cheat day list.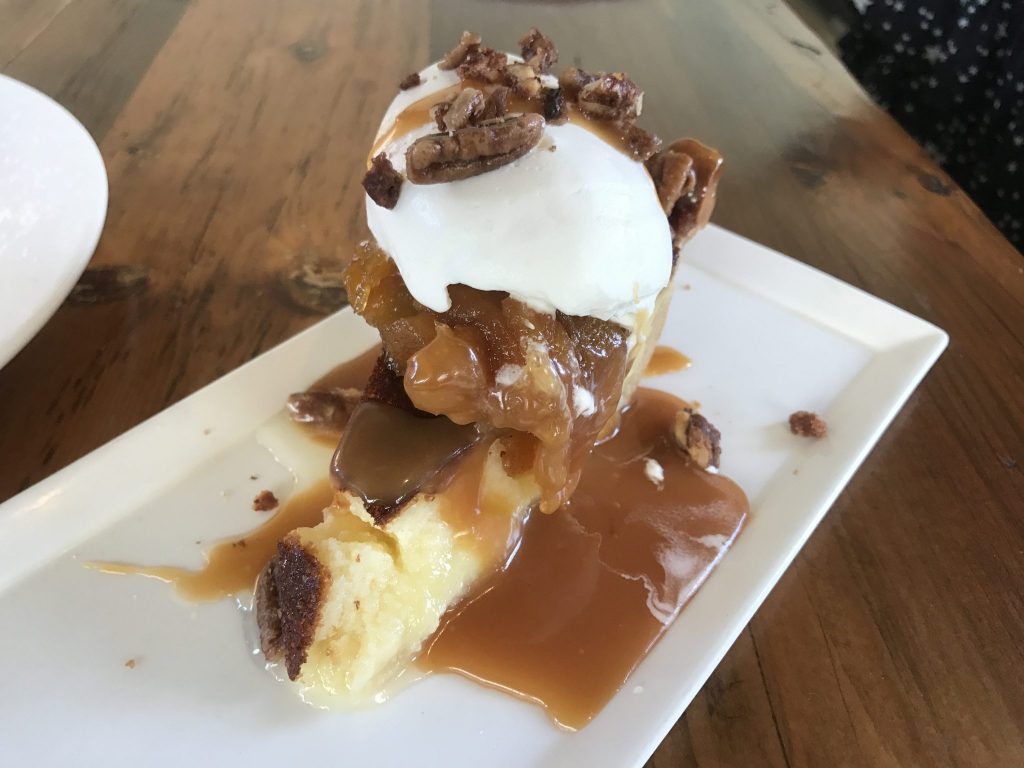 What are you excited to try at Moxie this summer?
Moxie Kitchen + Cocktails
St. Johns Town Center
4972 Big Island Drive
Jacksonville, FL 32246
Note: From time to time we're invited out to try a restaurant or to taste new menu items. This meal is usually comped, as this one was. We're under no obligation to write a positive review or any review at all when we're invited out to try a place. Every review you see on our site will be an honest review of the place whether or not the restaurant provided us with the meal at their cost.