Recently long time Jacksonville institution, Kostas' Pizza Italian, announced it's 41 year run in 5 Points would be coming to an end. Folks all over town made the trek out to Kostas' over the last week to pay their respects and taste Kostas' Italian cuisine one last time. There were lines out the door and they had days where they ran out of food before closing! Kostas' truly has been a labor of love and an incredible community gathering spot. Many families have eaten at the restaurant for 2 or 3 generations. The restaurant announced the closing via their Facebook page with this message:
"Dear Friends and Family, after 41 amazing years in business, Kostas' Pizza Italian will be closing. Countless families and generations have grown closer to us over the decades and a piece of the 5 Points history will soon be a fond memory. Thank you for being a part of our family! Thank you for the memories!
Our last day is June 10th which is also the day after Kostas' birthday 🙂 He wouldn't want to spend his birthday anywhere else, the place where he poured his heart and soul. Come say "Hi!""
In an interview with the Florida Times Union Owner Kostas Margaritis mentioned that he hoped to rent the space to someone who wanted to run another pizza restaurant. We're excited to be the first to share with you that Margaritis got his wish and a new pizza place will be opening in the space currently occupied by Kostas' Pizza Italian. That pizza place will be….DRUMROLL PLEASE…………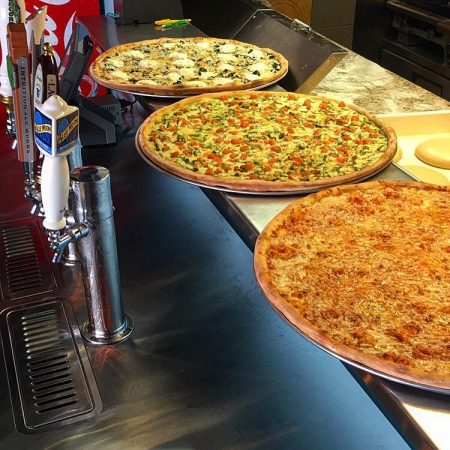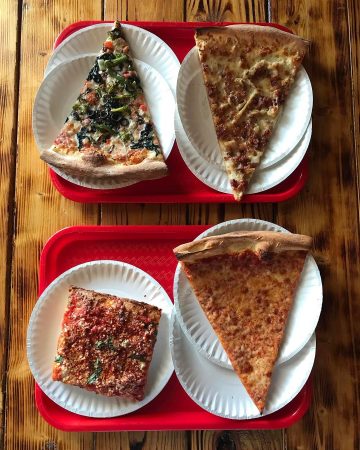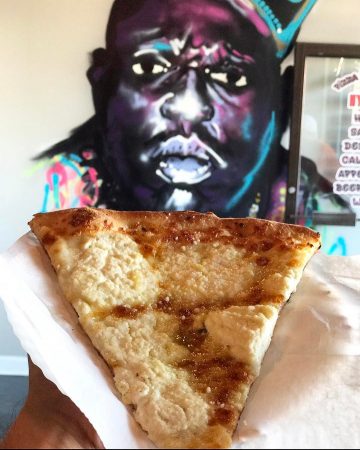 Biggie's Pizza!!!!! This will be Biggie's second location. If you're a regular Jax Restaurant Reviews reader you know that we are madly in love with Biggie's Pizza. Open just over a year and currently located in Jax Beach, this Brooklyn themed restaurant cranks out some of the very best New York style pizza made with love and served by the slice. Jax Beach peeps are to lucky have this gem close to home. Even though we've got some tasty pizza spots all over town, many folks make the long haul out to the beach because they've just gotta have Biggie's. Soon if you live in the Riverside area you can skip the drive and have a bite of Biggie's closer to home (and probably more often). Biggie's is expected to open in 5 Points in a few months. 
Biggie's is run by the Broci family. Gazmir Broci, started his pizza making career in NY/NJ then moved to Jax where he worked in and managed restaurants in the Jacksonville pizza scene. For Gazmir, Biggie's is the fulfillment of a lifelong dream of owning his own pizzeria. Gazmir and his brother Erald Broci run the pizza making operation and Gazmir's wife Ada makes sure "the trains run on time" handling the administration of the business and pitching in wherever she's needed.
When you see an institution like Kostas' Pizza Italian close it's a bit heartbreaking. We know many longtime Jax residents are in mourning at the announcement. However, if a place like Kostas' has to close it gives us comfort to know that the closing of one family's labor of love will be shortly followed by another family's labor of love opening in the same space. Biggie's can only hope to have the kind of run Kostas' has had. We'll be rooting for them along the way!
All images provided by Biggie's Pizza