Beach Road Chicken Dinners holds a special place in most Jaxsons' hearts. In business since 1939, Beach Road was known for decades as the spot you go to eat the best chicken in Jacksonville. Southern Living Magazine even named it the best fried chicken in the South at one time. Unfortunately in the last decade the place had gone dramatically downhill. The fried chicken was terrible, the sides were worse, and the space badly needed a facelift. Even with this downhill turn we were deeply saddened to see the entire property up for sale. We wondered if this Jax landmark would come to an end. Complicating things was the fact that the property is a composite of mixed zoning purposes- some of it is zoned for commercial use, and some as medium density residential use. Who could and who would take the gamble on buying a restaurant that had such a storied history in town? Who could and who would take on that restaurant with the nearly four acres of mixed zoning property? With prime Atlantic Blvd property, it couldn't be a small investment, and there are likely only a handful of people with a combination of experience, vision, and resources to restore a gem like Beach Road and bring it into the future. As word got out about the for sale status we feared the worst, especially considering there was an interested party with plans to put in mini storage. Oh the humanity!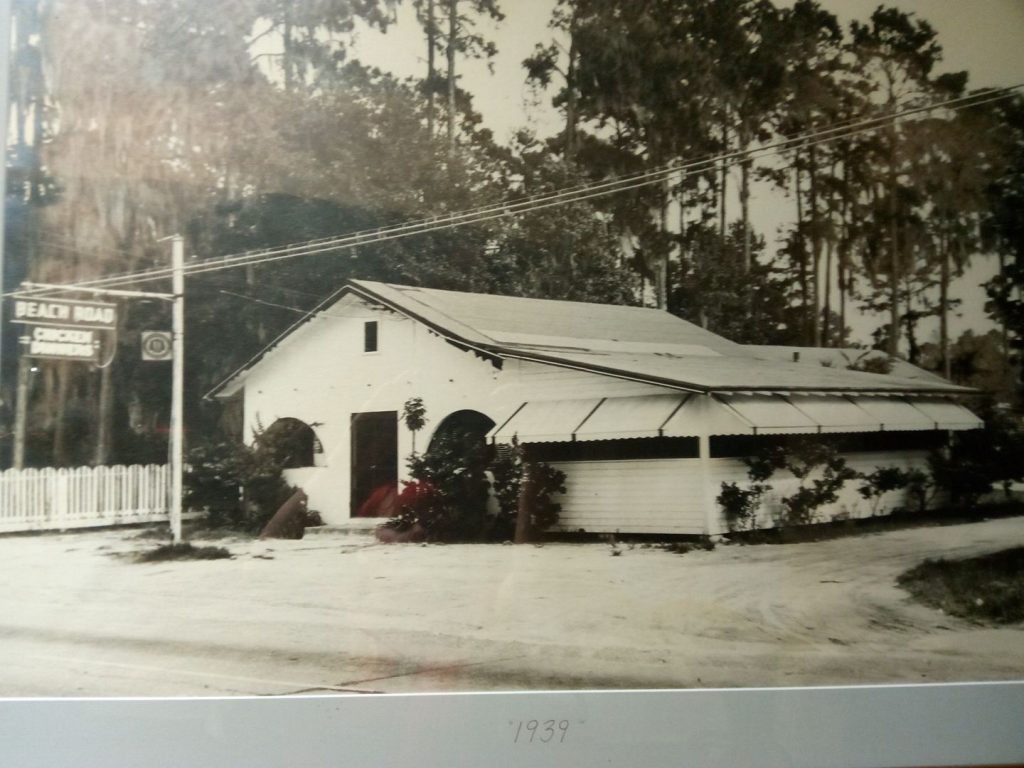 Fortunately for all of Duval, there was a local restaurateur who saw both the past and the future in Beach Road Chicken Dinners; who had the experience, the vision, and the resources to make it shine again. Nathan Stuart, owner of fan faves Seafood Kitchen and OP Fish House and Oyster Bar, grew up at the beach. He remembers going to Beach Road Chicken and he knows what the restaurant means to the community. When he took over Seafood Kitchen from his dad a few years ago he renovated the space and kept what the people loved- no-frills fresh seafood and southern sides. Stuart saw an opportunity to bring the same fresh seafood experience to Orange Park with OP Fish House and Oyster Bar. As he was looking to continue expanding his restaurant group, Beach Road Chicken Dinners became available. Stuart had the recipe for a seafood restaurant, and knew he could keep the magic that made Beach Road special while growing it into an updated, blue collar restaurant. And that's just what he aims to do. 
We sat down with owner Nathan Stuart and Executive Chef Jason Swank this week and heard their stories and plans for Beach Road Fish House and Chicken Dinners, and got a behind the scenes tour. We have always loved Beach Road for what it was in the past, and now we're even more excited about what Beach Road will be.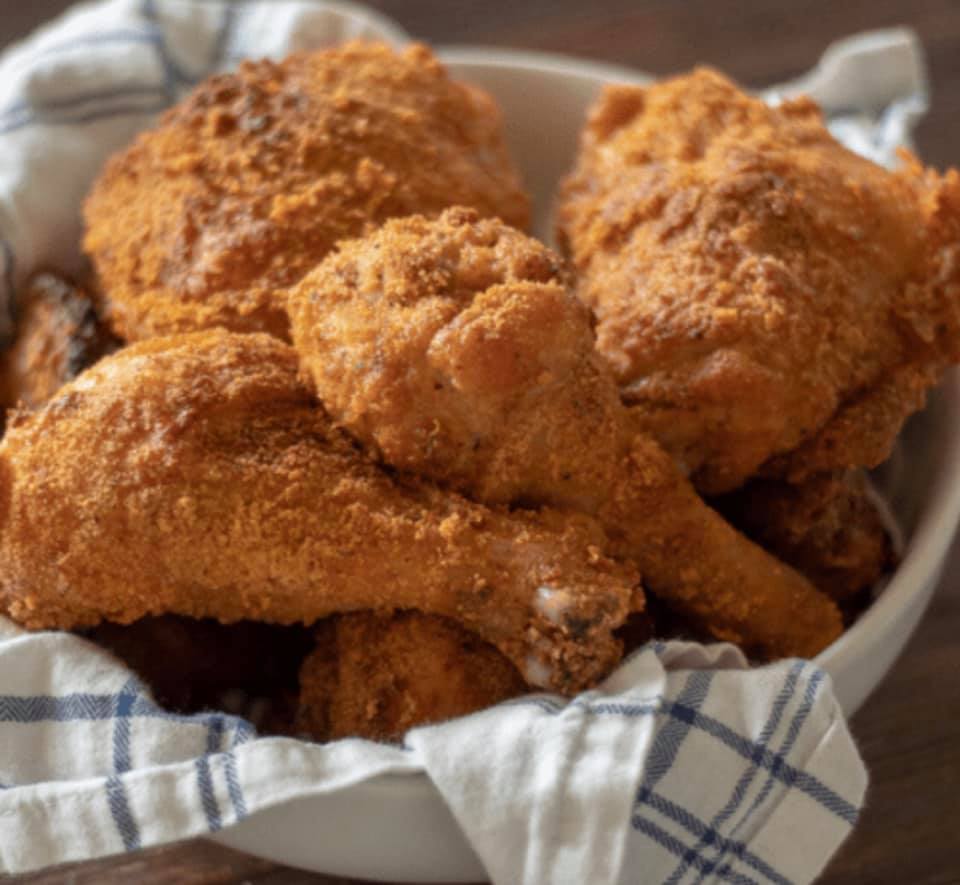 Stuart hired Executive Chef Jason Swank. Together the pair are hashing out what guests will experience at Beach Road Fish House and Chicken Dinners. Stuart is leading the building renovation and Swank has been working on menu research and development. The menu will largely be the seafood menu from OP Fish House, plus fried chicken dinners and sides: a quintessential southern, coastal, blue collar restaurant. Beer and wine will be available for the first time in the history of Beach Road, with a full bar on its way in the coming months. Overall the restaurant will reflect Jacksonville- where we've been and where we're going. 
Swank's charge is to update many of the memorable dishes from the Beach Road of old with fresh ingredients. Nothing is coming from a can. Nothing will arrive from the delivery truck prepared. No shortcuts. Swank says he is paying homage to the original fried chicken recipe. The breading is staying the same. He has made some minor adjustments that hopefully result in bringing back a lot of memories for people, and creating some new ones. As a chef, Swank said of the southern and coastal menu, "It's an extension of me, growing up here, living here. I want it to be Duval…we're cooking for blue collar people." Don't expect your fish served over a sweet potato puree, or a coulis. Expect fresh seafood from local waters cooked to order, or a feast of fried chicken and sides.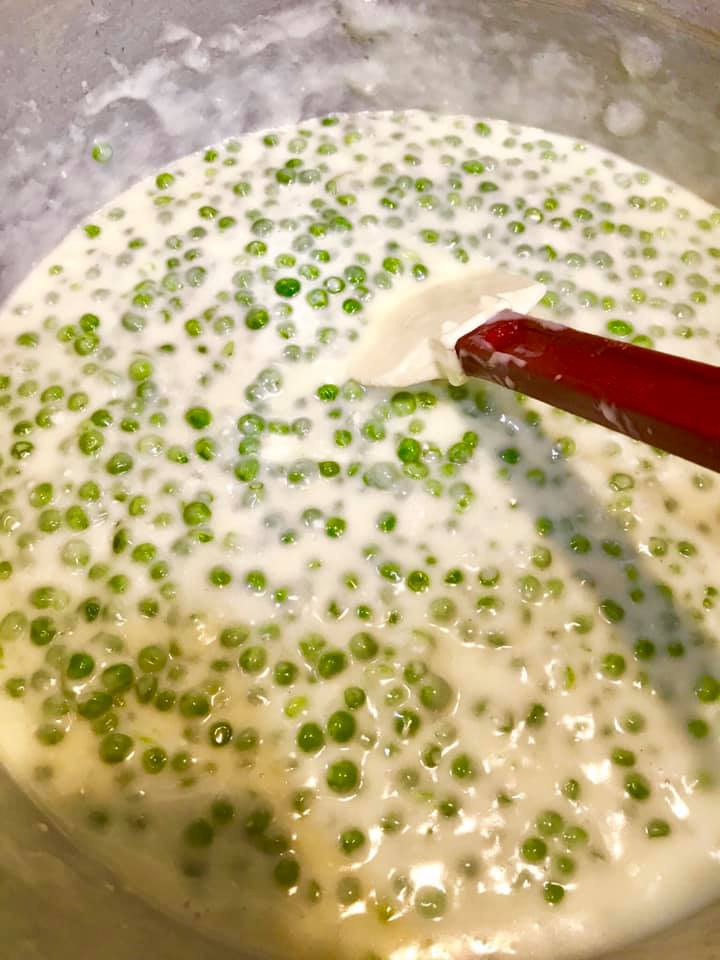 We asked if there will be bottomless family style sides like we used to get at Beach Road. It sounds like that will no longer be the case. Diners will get to choose from a variety of fresh, local seafood and fried chicken, with side choices including the once famous creamed peas, mashed potatoes, collards, cheese grits, cole slaw, french fries, sweet potato fries, and special sides like succotash, and other southern classics. There will be some more elevated options such as herb parmesan crusted fish, crispy brussel sprouts on the appetizer menu, and Duval staples like Chef Swank's version of shrimp and grits. Also included is a nod to the history of Beach Road with buffalo fried chicken gizzards and 1939 Poutine. 
The bones of the building are staying the same. Those iconic half round windows have been cleaned to a shine. The old carpet is gone for a solid wood look. Curtains have come down, awnings have come down, walls have been painted, furniture is being assembled. A 50'x50' porch is being added for outdoor seating. The kitchen was always cavernous, which gives Swank and his team the opportunity to set up a seafood cooking station and a chicken cooking station for a streamlined approach to getting food to customers.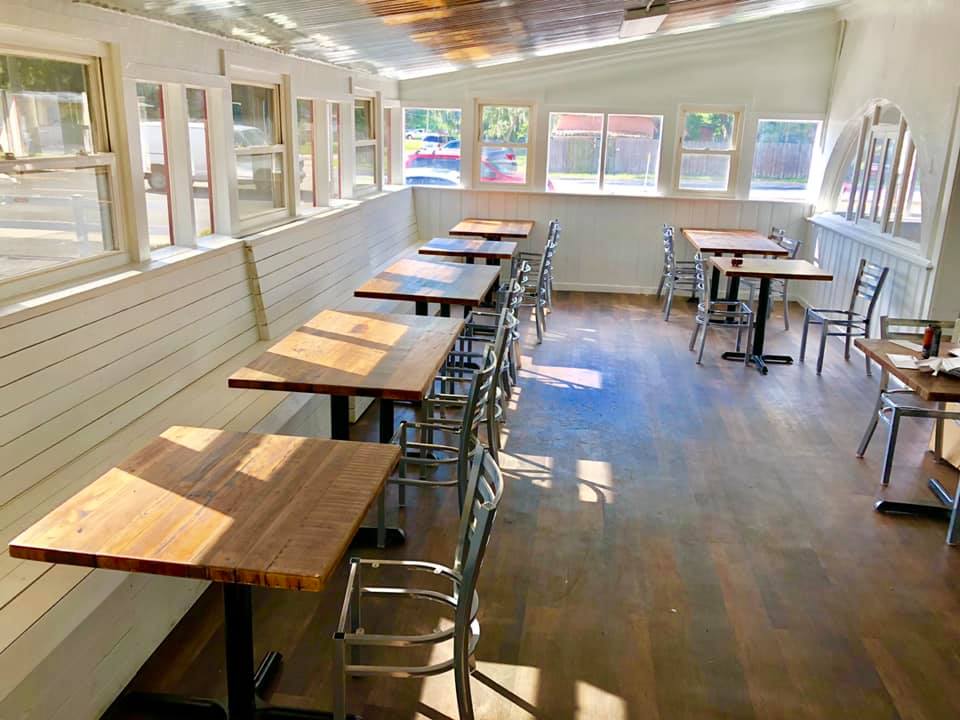 There is a separate take out entrance on the east side of the building, which has remained open during construction for anyone with a hankering for fried chicken. (Note Beach Road is closed on Mondays.) The full menu is not available just yet, only fried chicken dinners. The goal is to be open September 1, although any restaurateur will tell you the grand opening date depends heavily on permitting and the city. Still, with a full staff to hire and train, a porch to build, and building renovations to complete, August is going to be a busy month for the Beach Road crew. 
Some of the new and exciting things that are coming for Beach Road Fish House and Chicken Dinners include tailgating boxes. Order your fried chicken and sides 24 hours in advance and Chef Swank will have it ready for you to take down to the stadium on Sunday morning. Large take out orders for college football Saturdays and any other catering needs will be available as well. There will be a bar in the entrance area with taps for some local favorite beers, along with some high top tables. The two dining rooms will seat somewhere between 70-90 people, with space for a few dozen more on the porch.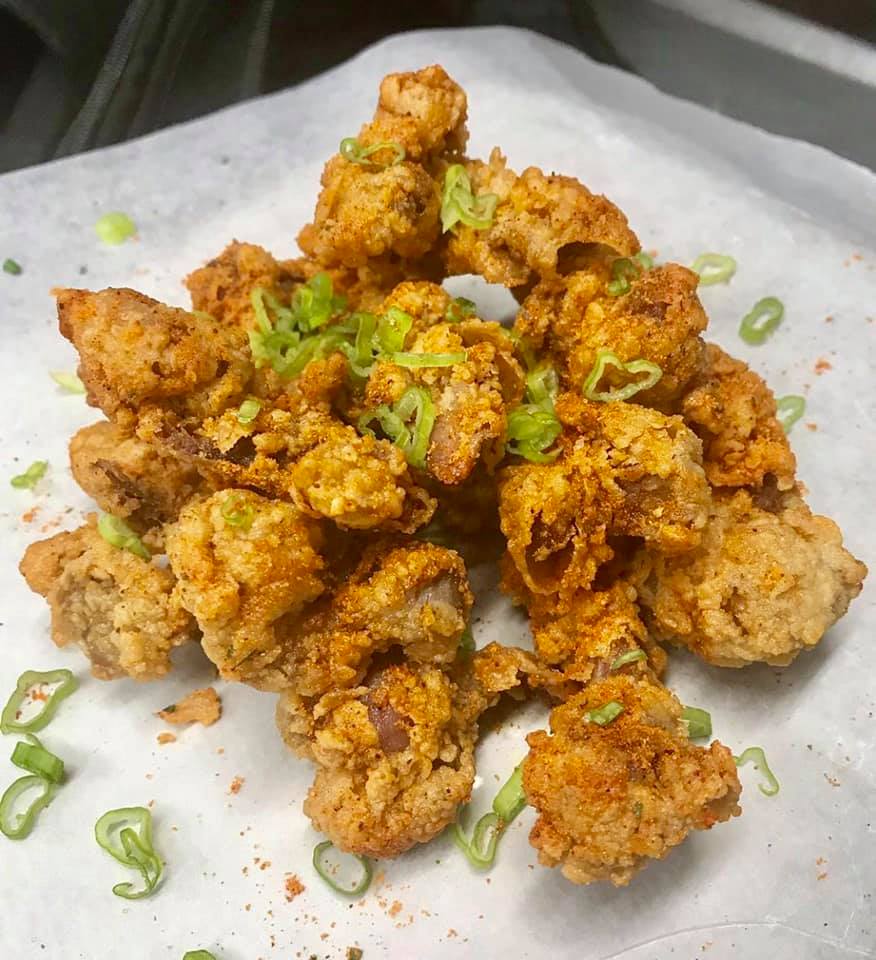 As Stuart and Swank stand on the precipice of the future of Beach Road, they can't help but be hopeful. "We're reviving a sleeping giant. It's been waiting for someone to come and do something with it", Swank said. We are grateful that this piece of Jacksonville history will live to create more memories, and we don't have to watch it get bulldozed for the construction of more mini storage. 
Beach Road Fish House & Chicken Dinners is hosting a job fair August 7-11, from 10am-3pm each day. If you know anyone looking for a job either in front of house or back of house, they may apply in person on the designated dates and times.
Beach Road Fish House & Chicken Dinners
4132 Atlantic Blvd
Jacksonville, FL 32207