The food and the beverage industry is one of the worst-hit in the corona pandemic. Most of the food outlets were shut down, and others allowed only take-away services for emergency purposes. Now that situations are easing out slowly and restaurants are opening up, they will not be the same post covid, and this recovery will be a challenge for all restaurants. Most of them prefer to have patio dining open, and others choose to remain as take-out services only for the time being. But all eateries and the guests should be prepared for considerable changes in the restaurant landscape post covid.
Back To Your Favorite Restaurants – Managing The Transformations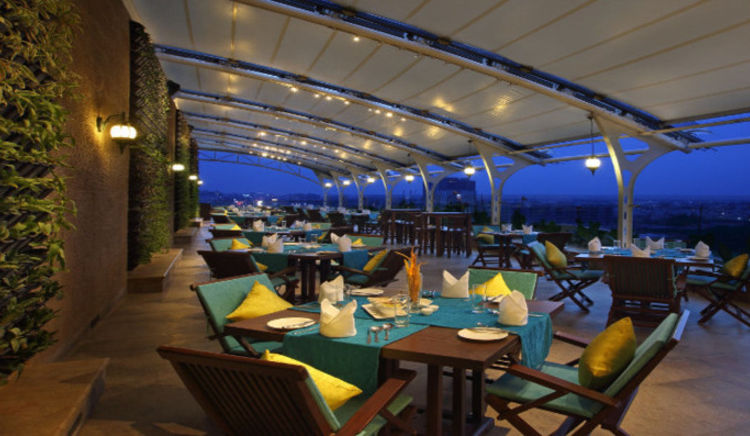 Post-pandemic eateries, hotels, and restaurants realize that customers are still reluctant to move out of their comfort zone, and thus, hoteliers cannot rely on foot traffic any longer to keep their businesses buoyant. The pandemic forced them to embrace changes such as social distancing in the eatery, contactless dining, waiting in line due to bookings, repetitive and frequent sanitation to keep infections at bay, etc. Most restaurants have also resorted to digital means of marketing their business. Some transformations that are very obvious in the restaurants can be summarized as follows.
Recreating Seating Plans
Restaurants are encouraged to follow contactless dining, and thus they incorporate partitions between seats in their eatery so that the diners don't have to face or come in contact with others. Skipping seats to maintain social distancing is also encouraged so that only 50% of the seats are occupied at any time in the restaurants.
Generating Faith In The Clogged Minds
Many restaurants advertise through short videos, demonstrating their transformation, portrayed masked staff, and revised restaurant protocols. As they portray how they sanitize their restaurant, screen their staff, and follow other security protocols, it helps in generating tremendous faith among the customers. The entire process of food handling, starting from purchase to storage, production, and food service at various levels helps customers feel that it is safe to eat in the restaurant and help them sneak out of their shell to visit restaurants and dine.
Sanitation Has Become A Religion For Restaurants
Sanitation and food hygiene has become the top priority for the food industry post-pandemic. Some restaurants have also gone a mile ahead to get accreditation certification from NABH to endorse safety, trust, and hygiene for their customers. They draw fresh critical control points and SOP's to ensure the safety of the customers. They follow the highest standards of hygiene to serve as a catalyst for rebuilding the customers' trust.
Queuing Up In Restaurants To Minimize Touchpoints
Restaurants have to forgo half of the seats in their dining facility to accommodate social distancing norms while dining. Though you can book your reservation with them beforehand, it is not uncommon to queue up and wait for your turn to enter the restaurant. The best way to manage the waiting time and the big crowds is to use the mobile phone and spend some quality time.
Some hoteliers have also made smart use of the technology by interacting with their customers through mobile phones and encouraging them to handle menus and money with the smart device. Mobile phones can also be used to play online mobile casino games to kill the wait time and to make some serious money while waiting outside the restaurants. These games can also be played to manage boredom, and there are many apps available to play some quick online casino games and make big cash.
Additional Use Of Technology
Some restaurants make additional use of technology, such as the installation of AI-powered cameras and disinfectants kept at the main porch to best portray the seriousness of the industry in handling the pandemic effectively and to portray their commitment towards rendering a safe and congenial eating environment for the customers.
The Bottom Line
Hotels and restaurants are taking all the efforts to get getting back to restaurants as easy and normal as possible. As the hotel industry moves through the pandemic, it is not going back to how things were in the past and remaining trustworthy and safe while moving forward. When the restaurants ask the guests to wait outside the facility and maintain social distancing, it is for the good of the guests, and they are striving their best to prevent cross-infection among their guests. We should understand their gesture, be patient while waiting outside, and take hold of our mobile phones to play online casino games, read stories, or simply indulge in social media.