What do we want? AVOCADOS!
Where do we want them? ON EVERYTHING!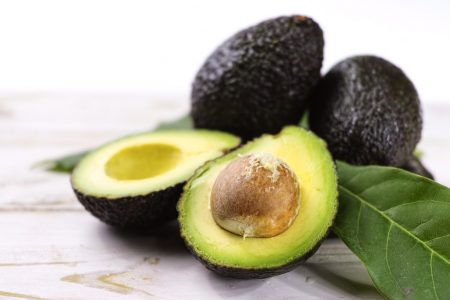 The humble avocado has enjoyed more than its 15 minutes of fame. And why shouldn't it? It resides among the ranks of acai and pomegranate as a super food, and it's just plain delicious. From snacks, to sandwiches, to smoothies, to sweets, the avocado not only packs a nutritional punch, it's highly versatile. We know our collective love of avocados can get a little ridiculous, with memes, puns, decor, etc. We don't even care. We are just looking for our next luscious bite.
Psst. Wanna know who has avocados on their menu?
Your Pie.
Yep, the original down-the-line pizza restaurant.
Before you rush out to your closest Your Pie, hear us out on how to best get your avocado fix. Our local Your Pie franchises off Southside and in Fleming Island are actually the only two in the country offering multiple ways to consume avocados.
The first is the return of the Fresh Fiesta pie for an extremely limited time. Blink and you'll miss it. The second is the Craft Series offering: the Turkey Avocado Panini.
The Fresh Fiesta pie is special because it came from right here in Jacksonville. Pizza makers at Your Pie in Jax competed in 2016 to come up with the next national Craft Series pie. Taking their cue from our endless Florida sunshine and party vibe, they developed a deconstructed guacamole pizza. It had olive oil, white cheddar, tomatoes, onions, corn, fresh jalapenos, garlic, cilantro, a pinch of salt, topped with sliced avocados after firing, and served with a lime wedge. It was a hit! They won!
Last spring the Fresh Fiesta was the Craft Series pie at Your Pie locations across the country during Cinco de Mayo. Pizza and guac lovers everywhere fell in love with the tasty tryst and we were awfully proud to be able to claim the geniuses behind the pie as our own.
This year, Your Pie Southside and Your Pie Fleming Island are bringing back the Fresh Fiesta for two weeks- just long enough to celebrate Cinco de Mayo. You can only get it from May 1st-14th.
Meanwhile the current Craft Series special is the Turkey Avocado Panini. Another way to enjoy avocados. This dish starts with freshly baked panini bread, made from Your Pie's pizza dough, slathered in sun dried tomato aioli and a fresh avocado spread, both prepared in house each day. The panini is then topped with a generous portion of turkey, which is humanely raised on family farms with no antibiotics or hormones added. The final steps include topping the panini off with crispy bacon, fresh spinach and tomatoes, red onion, and melted provolone cheese. The Turkey Avocado Panini is currently available and will be on the menu until the end of May.
You've been warned. You have time to prepare. You have choices. Hit up Your Pie Southside or Fleming Island between May 1st-14th. It is your only chance to sink your teeth into the heavenly goodness that is the Fresh Fiesta pie.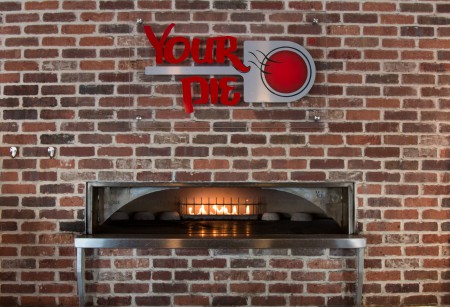 This post was sponsored by Your Pie. All opinions are our own based on our experiences.