David Gelb's most recent entry into the documentary series about unobtainable haute cuisine has arrived to Netflix. While past seasons showed some of the highest of high end chefs and their restaurants, this season felt different; vulnerable, approachable. Earlier volumes showed the genius of chefs like Magnus Nilsson and Grant Achatz, while certainly interesting to watch but whose restaurants are out of reach for most people. With Volume 6, chefs are featured whose restaurants and food seem more accessible and familiar. Gone is the elitist version of food, but more about food as a message, food with a purpose, and food as a conduit for social good.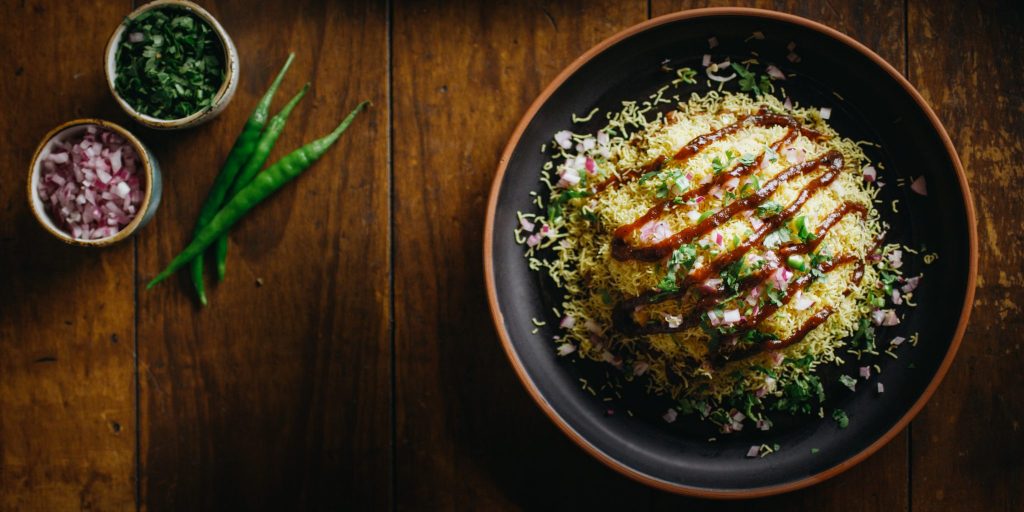 Chef's Table Volume 6 features Savannah, GA chef Mashama Bailey, Italian butcher Dario Cecchini, London chef Asma Khan, and Southern chef Sean Brock.

Mashama Bailey's story begins in Savannah, GA. She grew up in the south, but moved to New York City when she was 11-years-old. When an opportunity came to partner with John Morisano to come back to Savannah and start The Grey, she couldn't turn it down. What started as an opportunity to become a head chef soon turned into a journey of rediscovery. Chef Bailey had to rediscover and relearn her Southern roots, to blow up the stereotypes of what it means to be an African American woman cooking Southern food. She was adamant against becoming a cliché. She would not be a chef that cooks fried chicken. There would be no shuckin' and jivin' to appease those that think they know better or play it safe. Chef Bailey dove deep into Southern culture, tore through old cookbooks to help shape her menu. With each menu iteration, her confidence grew. She looked to the past to shape her future. Even the restaurant space was a way of taking something that was meant for evil and turning it into something good. The Grey occupies what was once a Jim Crow era segregated Greyhound bus station. The irony isn't lost on Chef Bailey. The fact that she's a woman of color cooking in a space that in the 1950's and 60's her parents and grandparents would not have been allowed to roam around freely is humbling. With The Grey, Chef Bailey is redefining Southern food and reclaiming the past to push Savannah into the future.

Moving to Italy, we are introduced to artisan butcher Dario Cecchini. His infectious and effervescent personality shines through in this episode. What is portrayed on screen really seems to be what he's like in real life. Dario was a son a butcher, but life has a funny way of working out and Dario aspired to be a veterinarian. He was actually in his first year of vet school when his father passed away and Dario decided to get into the family business. He soon realized that butchery and veterinary care both have a common goal; to ensure animals are able to live their best life. His goal as a butcher is to educate people on using the whole animal from nose to tail and how to make that animal shine. He ensures that animals destined for his butcher block have been treated and slaughtered humanely. To watch Dario break down a whole hog or side of beef is to watch a man who reveres the animal, who thanks them for their sacrifice, and prays he does them justice. He brings to the forefront that where we get our food and how it makes it to our plate matters.

Episode three tells the story of Chef Asma Khan. Being born a girl in our country is cause for celebration. But in India, boys are prized and having a daughter can be a curse. Being born a girl in India means the family is responsible for the matrimonial dowry that is demanded by the groom's family. Having one daughter in an Indian family is a burden, but having a second daughter can financially wipe them out. So while a birth of a boy is celebrated with a party complete with fireworks and a bounty of food and sweets, the birth of daughter, especially second daughters can be a day of mourning. Asma Khan was lucky. She was born into a family of means. One scene in this episode was significant and would come to define how she would run her restaurant. Describing a trip with her father to their family's ancestral fortress, he takes her up to one of the towers and points to the slums below and says, "It's an accident of birth. You could've been there or you could've been here. Use your life to make a difference because being in a position of privilege; you have a duty to lift others up." We could all learn from those words. Years later, Chef Khan's restaurant, Darjeeling Express in London is staffed by migrant woman from South Asia, all of whom are longtime friends. She's using her position of privilege to lift up those that otherwise would have no identity. She also supports a foundation called Second Daughters Fund. The purpose of this fund is to provide celebrations for families whose home was blessed with a birth of a second daughter.

Finally, we return to the American South and are introduced to Chef Sean Brock. Chef Brock's desire to elevate Southern food and dining led to a workaholic nature almost to the point of death. Chefs in general have a reputation to be workhorses, working 16 hour days, seven days a week. They work hard and play hard. Chef Brock doesn't stray far from that stereotype. During his tenure at Hermitage Hotel in Nashville, then first time head chef Sean Brock introduced an ambitious 30 item tasting menu. Improbable for even the most seasoned chefs, but nearly impossible for a 27-year-old first time head chef. The first reviews were awful. Most of his staff quit. The next day, he vowed to his bosses that he would not take a day off until they got a positive review. And with that he worked literally non-stop for nearly a year, never taking a day off. He got his positive review and with it, the mental and psychological confirmation that if he wanted to be great, he could never stop working and anything less than perfection is unacceptable. When he opened up McCrady's and Husk in Charleston, SC, Chef Brock had an almost maniacal approach to his menu. If the ingredients didn't originate in the South, it wouldn't appear on his menu. That meant recruiting new farmers to grow heirloom beans or finding new sources for salt.

It all caught up with him in 2014. He was diagnosed with Myasthenia Gravis (MG), a rare neurological auto-immune disease that causes the body to attack its own tissues and interrupts the connection between nerve and muscle. For Sean Brock, it affected his vision. He experienced double vision and his eyelids drooped to the point he couldn't open his eyes. MG is aggravated by emotional and physical stress. And opening multiple restaurants, being the face of southern cooking for a literal hungry public is nothing if not stressful. Doctors warned if he continued down the path he was taking, his body will betray him and he will die. MG took the one thing that defined Chef Brock: his ability to be a chef. He fell into a deep depression and looked to alcohol for comfort. It was an intervention by his girlfriend and two close friends that finally convinced him to go to rehab and revaluate his life and what really mattered. These days, Chef Brock has cut ties with the restaurants that brought him acclaim; Husk and McCrady's and is concentrating his efforts on a project in Nashville.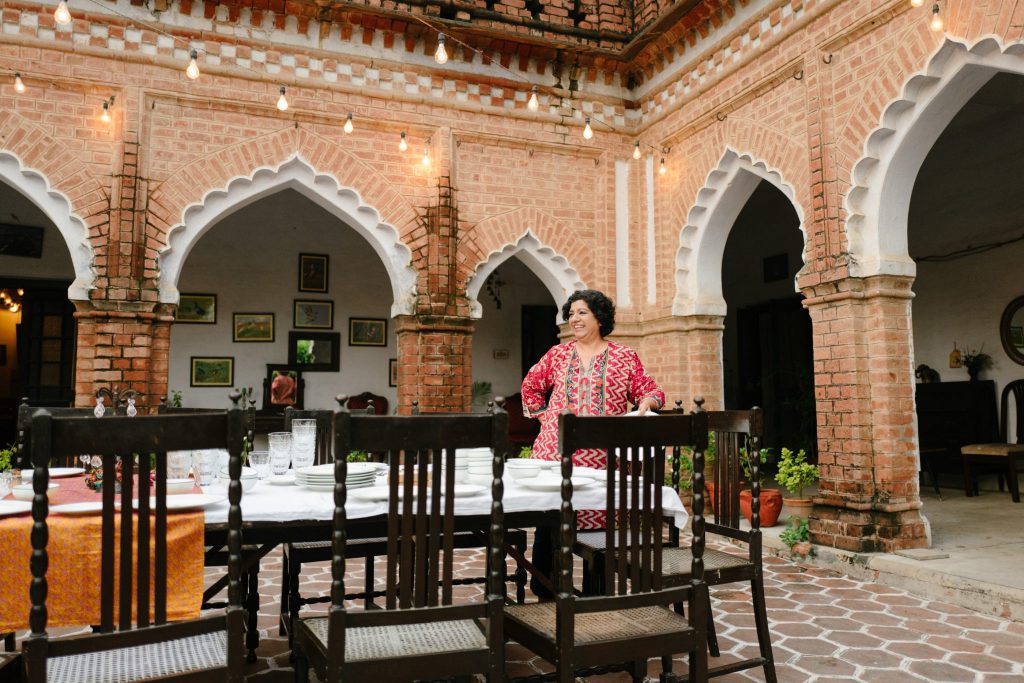 Watching Volume 6 of Chef's Table was like watching a whole different show from volumes past. Earlier seasons spoke much about the food and how the chefs came up with their creations. And while Volume 6 does that, it does it in a different way. It's the chefs exploring the why behind their food and what it means in the current world in which we live. The chefs were open, raw, vulnerable. For the first time in 6 volumes of Chef's Table, I left not just enamored by the food, but with a better understanding on the purpose of food. With Chef Bailey, her food is about embracing the past, confronting it, and using it to inform the future. For Dario Cecchini, it's respecting the animal in life and in death. Chef Khan showed that with privilege comes duty. And with Chef Brock, balance in work and in life is essential.

I like the direction of where Chef's Table is going and hope to see more of the same whenever Volume 7 rolls around.