Walking in to the calm setting of House of Leaf and Bean, with a tower garden, freshly brewed herbal and healing teas to sample, and a menu consisting of 100% organic ingredients, you'd never know the space used to be a Taco Bell. But that's the magic that owner Wen Raiti and her team whip up at House of Leaf and Bean.

Writing for and running the largest food blog in Jax, there are few foods I won't eat. But knowing that no matter what I order I will be eating food that is good for me? Well now that is altogether a new experience. But it was exactly my experience at House of Leaf and Bean.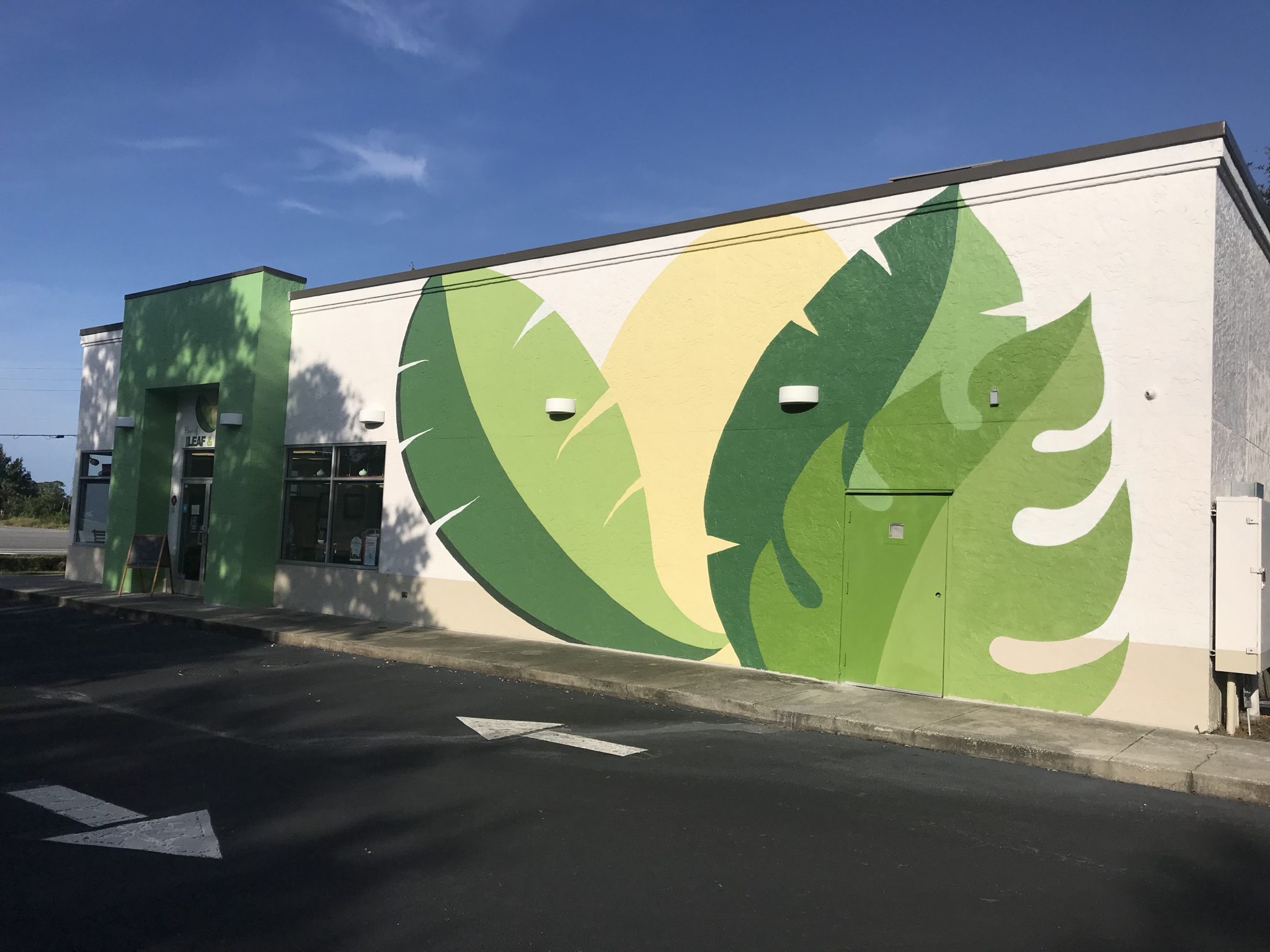 We had been meaning to go to this locally owned healthy food cafe for some time after hearing that they make their own tofu. For real. They start with organic soybeans and end with fresh, organic, silky smooth tofu. Owner Ren Waiti was keeping the ship right  the evening of our visit and we got to sit and talk with her while we were there. She shared how changing her eating habits (and that of her family's) changed her life, and she wanted to share her passion and knowledge with others. Raiti says "often people eat out in restaurants and are served unnecessarily heavy foods that make your stomach sink". Her food "makes your stomach sing". Raiti has every expectation you will leave her restaurant feeling energized, not weighed down.

We shared scallion pancakes ($3.99), housemade golden dumplings (3 pieces, $4.99), vegan mac and cheese ($11.50), and a Leaf and Bean rice bowl ($11.50). The pancakes came cut into triangles with a dollop of aioli for dipping. Scallion pancakes are somewhat of a standard in Chinese cuisine, but they didn't make the cut on your typical American-Chinese menu. They are a light and delicious appetizer that should get way more love, and Leaf and Bean's are just as yummy as I'd hoped. The housemade golden dumplings were nice and crisp and browned on the outside with enough filling to last the couple of bites it will take to eat the whole thing. We chose chicken for our filling, but tofu and mushroom are also available to keep this dish vegan if you so choose.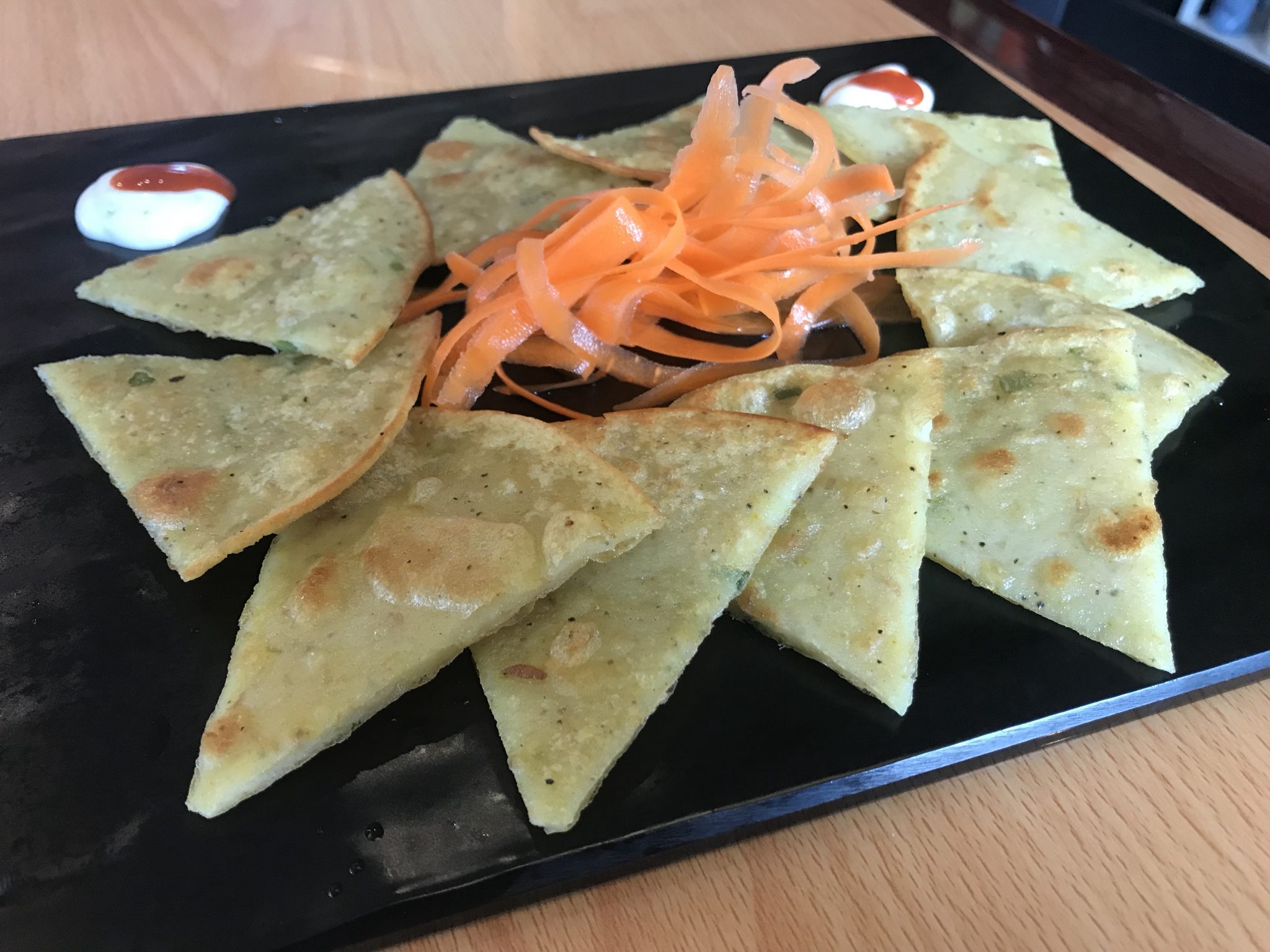 The two entrees we shared came in asymmetrical bowls, which added to their visual appeal. Neither of us are vegan, but have had our share of vegan dishes- both good and bad. This vegan mac and cheese was absolutely delicious! The cavatappi pasta was covered in the creamiest vegan cheese sauce. I have had non-vegan mac and cheese that wasn't near this good. If you are looking to add more plant-based options to your diet, do not miss the vegan mac at House of Leaf and Bean. It is topped with coconut "bacon" and broccoli flowers. The coconut bacon added a little crispness in texture, but more of a coconut flavor and crunch than bacony flavor. The broccoli flowers were a nice addition to increase the healthy component of the dish, and the fact that they were cut into small flowers and not large florets made them super easy to eat with each bite. The vegan mac stole the show.

We chose the Leaf and Bean bowl because we knew we wanted to try the housemade tofu and nothing else we had ordered had tofu in it. The Leaf and Bean bowl is stir-fried seasonal vegetables and tofu on a bed of rice. This is a yummy stir fry dish with a subtle Asian sauce. The veggies were wonderful and the tofu was nice. Having only had packaged tofu before, we weren't sure how fresh tofu would be different. I would say it doesn't appear cookie-cutter perfect, and that's kind of the point. It went nicely with the veggies, sauce, and rice.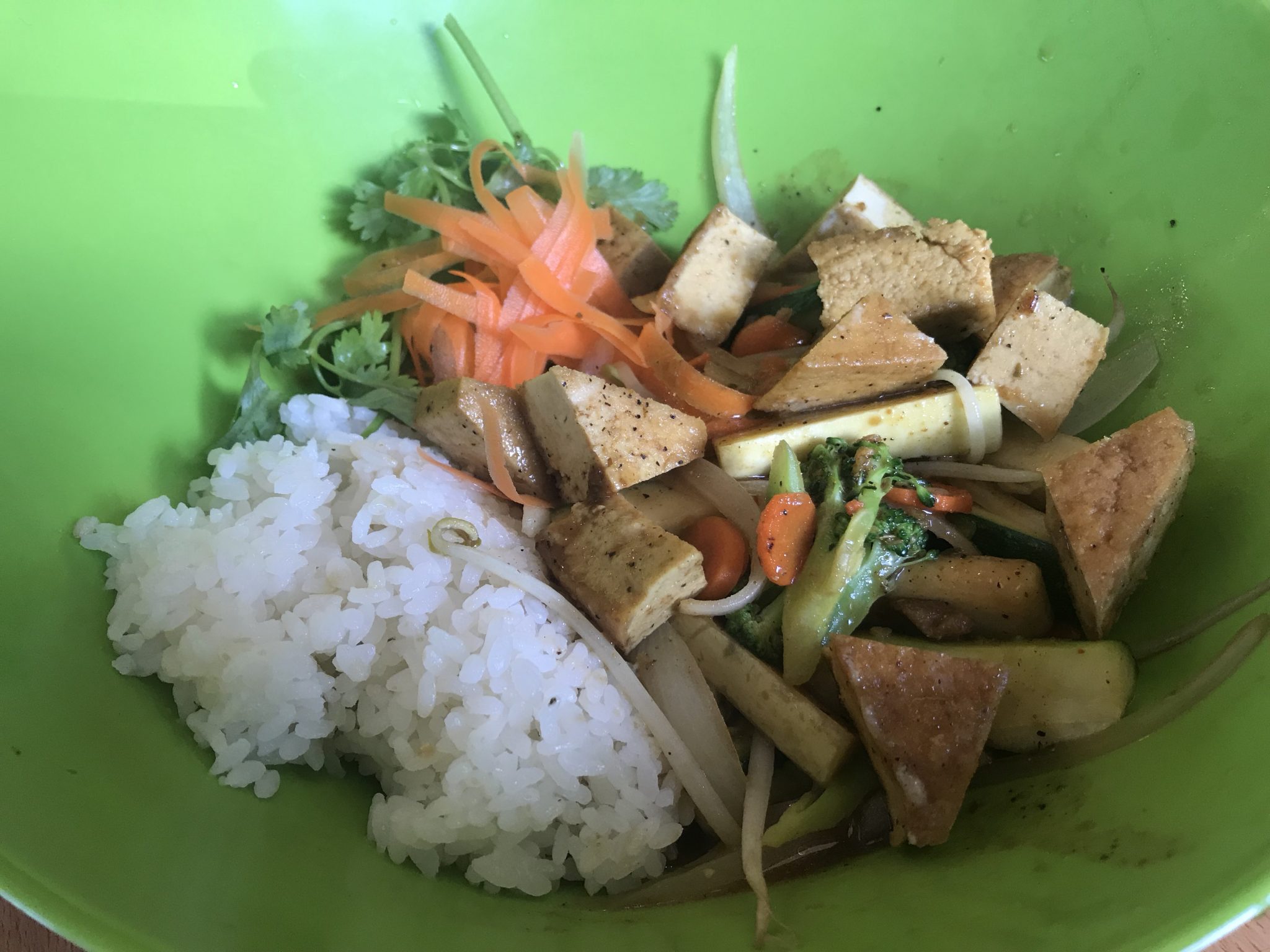 One of the things that has been a struggle for House of Leaf and Bean is their commitment to organic ingredients. Their commitment has not wavered, but the higher food cost means they aren't serving massive Jacksonville-sized portions. In a town where food and restaurants answer to public opinion on how much food a guest takes to go after their meal, Leaf and Bean adamantly retains that their value is in higher quality food, not higher quantity which isn't to say that you won't leave full. I have to agree with Raiti. After our meal I didn't feel weighted down or like I wanted to take a nap. I felt satiated and energized.

If you want to try out House of Leaf and Bean, come to our Vegan Dinner Adventure, where you will enjoy a flight of three freshly brewed healing teas, and six organic, vegan courses.
House of Leaf and Bean
14474 Beach Blvd
Jacksonville, FL 32250