Beer and Dessert Night!
March 27, 2019 @ 7:00 pm

-

8:30 pm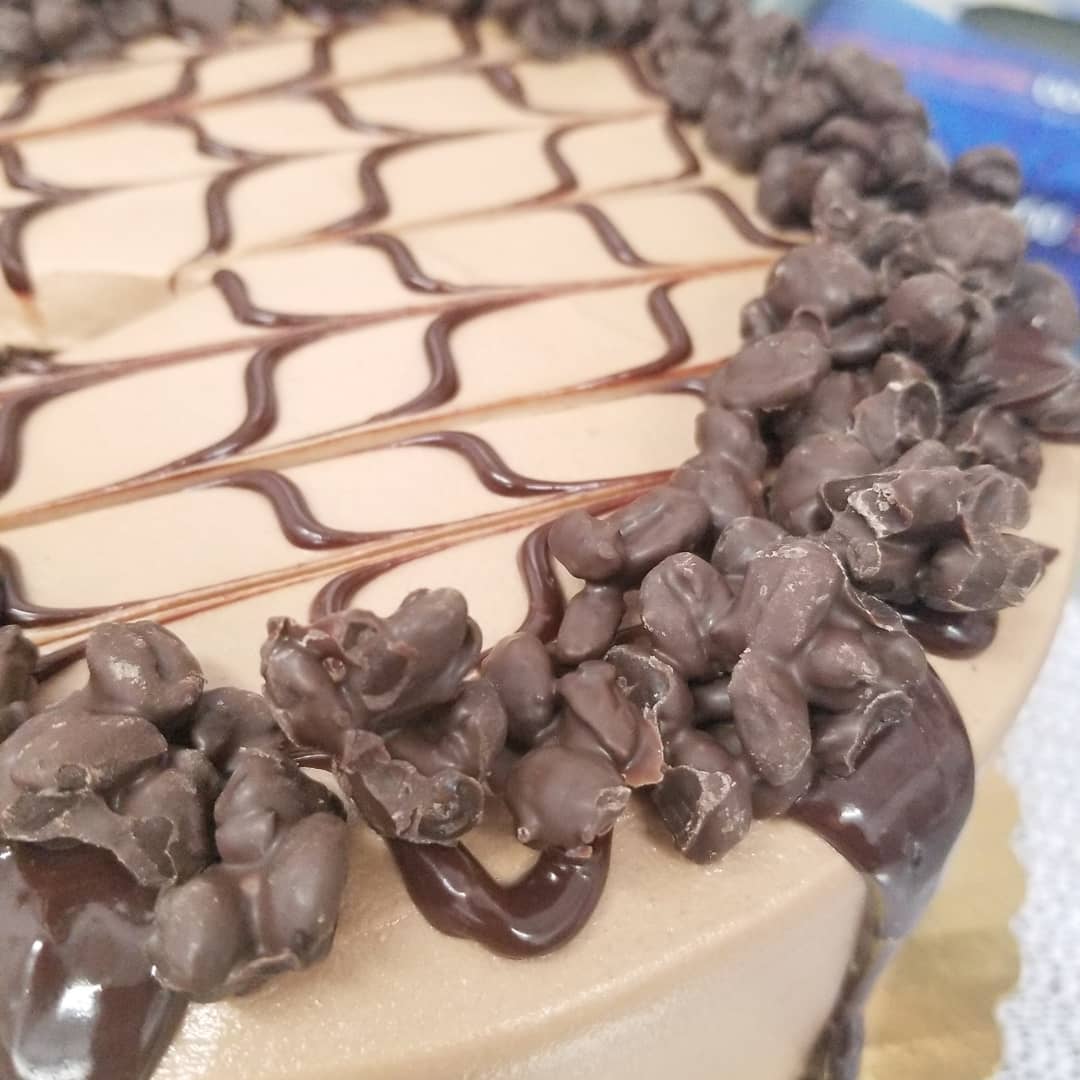 Our endeavor to indulge continues! Join us at Bottlenose Brewing for a night of beer and desserts from local sweet shops. Learn about the brews and hear the stories behind the sweets, plus and eat drink all of it!
Bottlenose Brewing boasts 50 taps featuring the best of Florida beers, from their own brews to other Jacksonville favorites to sunshine state specialties. Plus they have a full menu of shareable plates, burgers and sandwiches, flatbreads, salads, wings, and more. We are especially fond of the Swamp Fries- Fresh cut fries topped with house-roasted pork butt, bacon, beer cheese, BBQ, Bottlenose sauce and spicy coleslaw.
Your ticket includes a flight of four specially selected beers from Bottlenose's brewer, a brief education on the beers from the brewer himself, and a dessert from each of local sweet shops/bakeries listed below.
Cupcake Fifty Etc.
Cupcake Fifty is known for their extensive flavors- over 150! Their delectable, perfectly textured cupcakes won our People's Choice Cupcake Competition last year! You can get custom cupcakes, custom cakes, and wedding cakes from Cupcake Fifty, or find them in the bakery case at Winn Dixie on Baymeadows and 295, and at a variety of local restaurants for the perfect sweet treat after a meal. Customers are wowed by Cupcake Fifty's blue velvet, banana pudding, fruity pebbles, peach cobbler, maple bacon, and so many more! Some of the restaurants that carry Cupcake Fifty cupcakes are Celestia's Coastal Cuisine on Dunn Ave., Andy's Sandwich Shop on Lave Ave., Tunis on 103rd and on Dunn Ave, Edgewood Sandwich Shop, Rod's Crabshack on Monument Rd., and Lewey's Seafood on Normandy. We can't wait to see what Cupcake Fifty is going to bring to dessert night!
Doughsserts
Doughsserts is the newest cookie dough shop in Jax, YES, premium cookie dough that is safe to eat! Owner Steve and his family have created each recipe and prepare each batch fresh right in the store. Doughsserts offers favorites such as chocolate chip, sugar, Reese's peanut butter, triple chocolate brownie, cookies n cream, snickerdoodle, plus seasonal flavors such as red velvet, doughval (teal!), mint chip, and more. There's more than just cookie dough at Doughsserts, though that would be enough. They also offer ice cream bars, shakes, baked cookies, cookie dough pops, and sundaes, to name a few. Pro tip: when you go to the shop, get two scoops: one cookie dough and one ice cream. Cookie dough and ice cream are the best friends you didn't know needed each other. It is next level good! Doughsserts will be bringing sampler boxes to Beer and Dessert Night, so you will have a chance to indulge in several curated flavors! We've had the sampler box, trust us, it's plenty of dough!
Lucy's Sweet Shop
Lucy's Sweet Shop was born of owner and baker Michelle making custom cookies orders. If you look at Lucy's social media photos you'll see some of the sassiest, most tongue-in-cheek desserts around. People call on Lucy's to help them celebrate the big moments and the not quite as big moments. Some of my favorites are decorated cookies that implore you to eat your fruits and vegetables, a cake to celebrate the end of someone's alimony payments, naughty gingerbread men, and cookies that are a likeness of the intended recipient. If you can dream it, Lucy's can make it. It's not all adult at Lucy's, they host cookie decorating birthday parties for kids, and are open to the public Thursdays-Saturdays where you can find decadent cake slices and cupcakes, cookie creations, and blow your mind shakes on Saturdays. Lucy's Sweet Shop will be bringing two sweets for us to enjoy at Beer and Dessert Night, a decorated cookie, and a surprise treat!
Nitrogen Creamery
You won't find this ice cream truck driving down your street playing music, it's not that kind of ice cream truck. Owner Chad makes batches of ice cream using liquid nitrogen. The ice crystals that are formed during the process of freezing using liquid nitrogen actually create smaller ice crystals. As a result, the texture you get is unbelievably smooth ice-cream. Nitrogen Creamery has a regular rotation like other food trucks. Pick your flavor from the daily offerings, pick your mix-ins and enjoy some of the smoothest, creamiest, most scientific ice cream you will eat! Chad will have a couple flavors for guests to enjoy at Beer and Dessert Night, plus he will do some demonstrations with liquid nitrogen! You simply have to see it to believe it.
MORE SWEET SHOPS BEING ADDED!!
Bottlenose Brewing
9700 Deer Lake Ct #1
Jacksonville, FL 32246
*We utilize community style seating
*Bottlenose Brewing will be serving their regular menu for those who wish to purchase a meal