Baconstravaganza with Celestia's Coastal Cuisine
October 29 @ 7:00 pm

-

9:00 pm

|

$39.99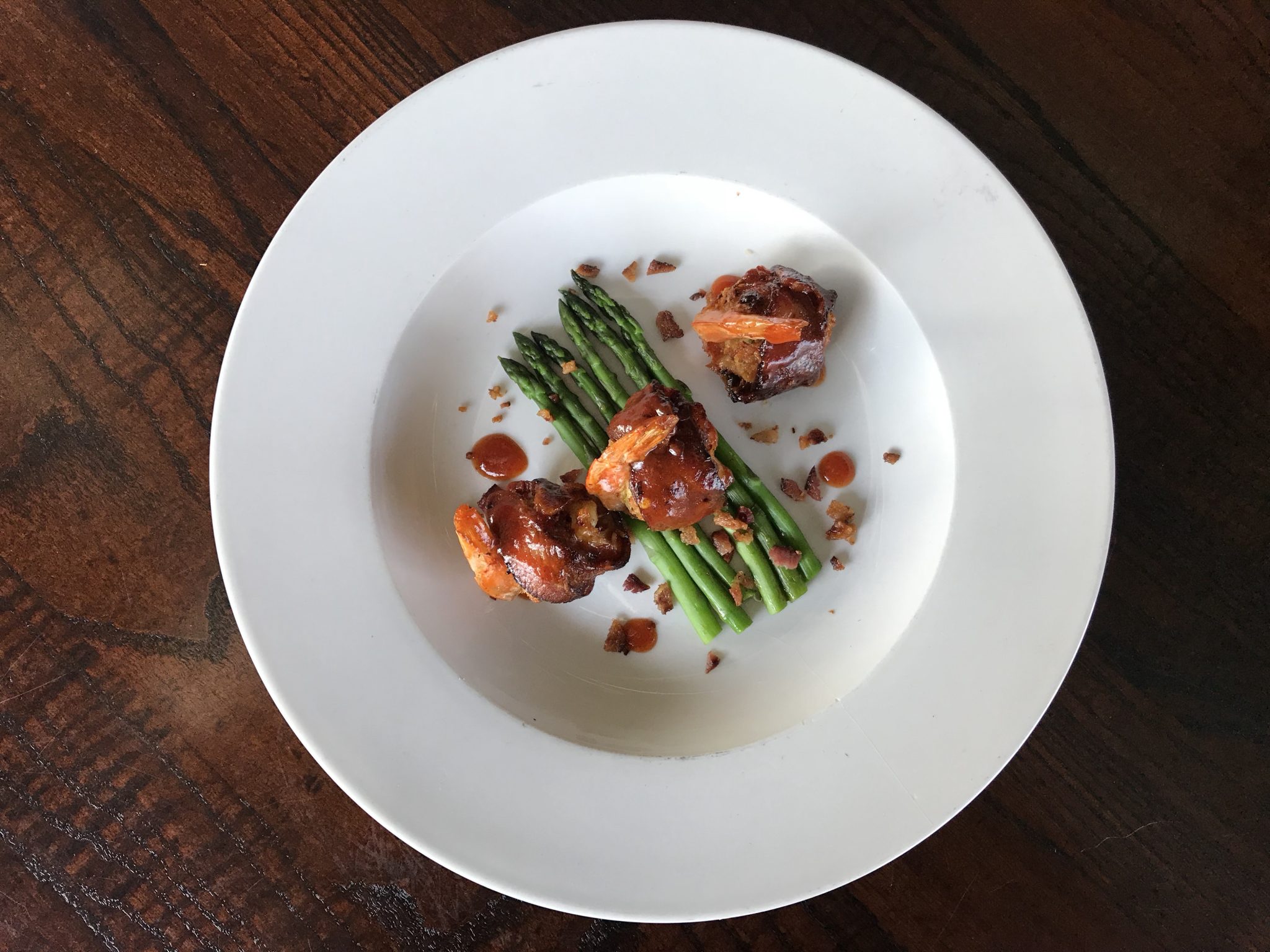 Tickets
Please note the date of this event has changed to October 29. Anyone who previously purchased a ticket has been contacted via email; your tickets automatically transfer, no action is necessary. The date change is due to Chef Mobley's invitation to cook for the James Beard Foundation, a once in a lifetime opportunity. This speaks to Chef Mobley's distinction. Congratulations, Chef!
Being the chef behind Soul Food Bistro will get you a lot of love in Jacksonville. Just ask Chef Celestia Mobley. Chef Celestia may be beloved and best known for her soul food, but that's certainly not all she does. In 2017 she opened her own restaurant, Celestia's Coastal Cuisine, and the locals can't get enough. In preparing for this event I stopped at Celestia's and was met with a woman walking out of the restaurant, hollering to her friend, "That's the best sweet tea I have EVER HAD!" Talk about a rave review! Whatever you have at Celestia's Coastal Cuisine, it's certainly going to stick with you as a memorable meal. It's just that good.
Celestia's Coastal Cuisine specializes in seafood, but Chef Celestia herself is a classically trained chef who can make pretty much everything delicious. Bacon is one of her personal favorites, so her creative wheels starting turning the second we started talking about a six course dinner centered around bacon. This menu is a beautiful mosaic of Chef Celestia's imagination and some of the dishes and ingredients integral in her restaurant. We can't get over the Bacon Butter Candle, which is an actual candle made of butter and bacon fat, to dip your bread in. This is an event you don't want to miss! Tickets are limited for this one night only event, so call your friends or text your spouse and snag your tickets.
Menu
Amuse
Fresh Bread with Bacon Butter Candle
Course One
Roasted Brussel Sprout and Frisee Salad with Hot Bacon Vinaigrette
Course Two
Butter Bean and Bacon Soup with Parmesan Bacon Crisp
Course Three
Bacon Wrapped Crab Stuffed Jumbo Shrimp
Course Four
Asian Pork Belly with Bacon Mac n Cheese
Course Five
Braised Short Ribs with Bacon Onion Jam and Bacon Suet Mashed Potatoes
Course Six
Bacon and Salted Caramel Cheesecake
*We utilize community style seating
*Gratuity not included in ticket price
*Contact Lisa@JaxRestaurantReviews.com with any questions or concerns
Tickets
Related Events
Tickets