Khloe's Kitchen Chef Choice Dinner (To-go)
July 17, 2020 @ 5:30 pm

-

7:00 pm
We're so excited for this Chef Choice Dinner with Chef Wesley Nogueira of Khloe's Kitchen.
The menu is all chef choice! Meaning, you won't know until what you're getting unitl you pick up your meal but we guarantee that if Chef Wes made it, it's bound to have you impressed and satisfied much like the food he currently serves off the food truck and his catering and private chef ventures.
Each ticket includes 3 chef choice courses curated by Chef Wesley.
About Chef Wes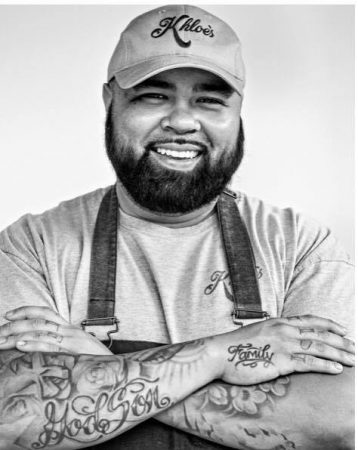 Chef Wesley's love for food started at a young age where he found himself always around his mother and her friends while they cooked simple Filipino dishes. He moved to Jacksonville, Florida when he was 15 with his mom and brother. While there, Wesley attended Robert E. Lee Senior High School and University of North Florida. While in college he worked at a few family owned restaurants but it was not until the birth of his daughter Khloe that he decided to turn an everyday job of cooking into a passionate career. Wesley decided to drop out of college and pursue a career in the kitchen.
He started working at 2009 in Bistro Biscottis (bbs), a highly established local casual dining restaurant. He worked under the influence of Chef Carlos Ramirez and Chef Josh Agan. In 2014 at the age of 27, he was promoted to Executive Chef at bbs. While at bbs, Wesley has used his platform to bring new age dishes to the Jacksonville area and has worked numerous events with local chefs such as Tom Gray and Matthew Medure.
In May 2017, Wesley started his chef/owned catering company called Khloe's Kitchen inspired by his daughter. He serves modern-eclectic inspired cuisine obtained from his fine dining knowledge and his upbringing from his Filipino-Brazilian roots.
We're so excited for you to experience this dinner!