Cupcakes & Cocktails
April 17 @ 7:00 pm

-

9:00 pm

|

$22.99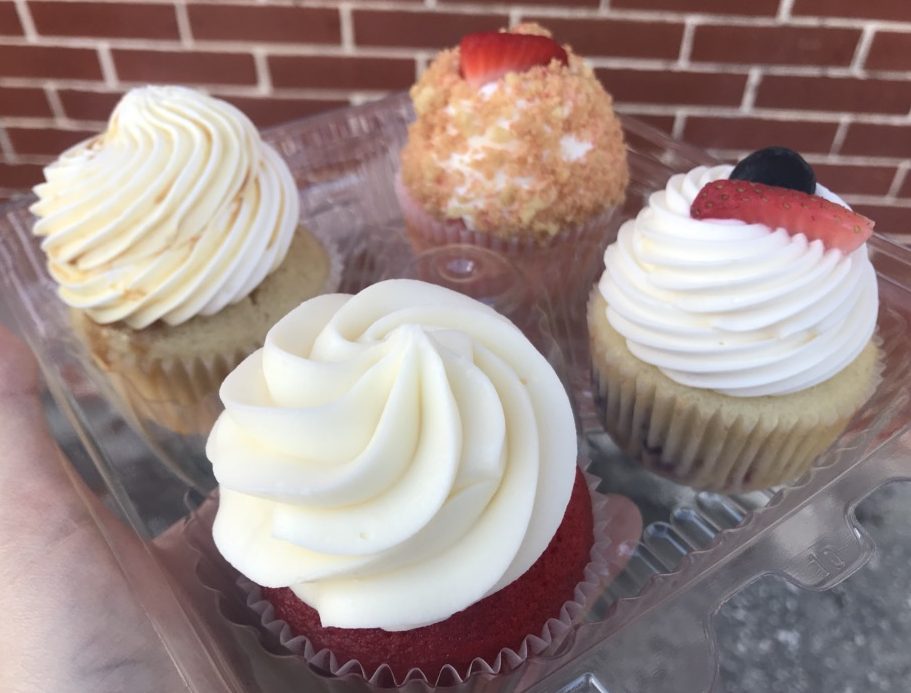 What could be better than an evening of sampling cocktails and devouring cupcakes? We are delighted to join Greek Street Kitchen & Bar to explore their new cocktail menu, and enjoy cupcakes from some of the best bakeries in Jax!
Your ticket includes:
-3 sample cocktails
-1 full size cocktail
-specialty cupcakes from the following bakeries- flavors are a secret until the event
-your vote for "People's Choice"- winning bakery receives $1,000 promotional package from Jax Restaurant Reviews
Alleycakes
Alleycakes is a beloved sweet shop in Neptune Beach. Offering the most adorable bundt cakes, cake pops, cupcake minis, and an assortment of other sweets, Alleycakes brings their client's cake dreams to life.
Amaretti Desserts
Amaretti is a family run bakery specializing in desserts and breakfast pastries. Their espresso beverages pair perfectly with any (or all!) of the mouth-watering goodies you'll find in their dessert cases. Amaretti Desserts has two locations- St. Augustine Road and San Marco- for your convenience and pleasure. They also take special orders and seasonal orders for every holiday. King Cake from scratch, anyone?
Cupcake Fifty Etc.
No stranger to the limelight, Cupcake Fifty has been named a winner in Taste of Black Jacksonville twice over. Specializing in cakes and cupcakes, Cupcake Fifty is bringing the heat with their creative flavors and beautiful designs.
Yummy Cakes by Mia
This one woman operation is easy to miss in a brick building in Historic Springfield, but you would be missing out on some dynamite sweets. Mia's "sweet and edible art" is available in her shop, or for special orders. Yummy Cakes is a secret that's about to be let out.
Nana Teresa's Bake Shop
At Nana Teresa's Bake Shop it all started with a cupcake. Teresa sent a cupcake to her granddaughter's teacher, who called her to say it was the best cupcake she had ever had and asked if Teresa would make her wedding cake. Nana Teresa's Bake Shop is now a full service bakery offering everything from cakes and cupcakes to French pastries such as Koign Amagn, plus they have a vintage soda fountain and make real egg creams. Nana Teresa's is a destination in Fernandina Beach.
*additional bakeries being added*
Gratuity not included in price of ticket
We utilize community style seating
Contact Lisa(at)JaxRestaurantReviews(dot)com with any questions or concerns
Related Events