Blackfly Cafe Tropical Dinner Adventure
January 17 @ 7:00 pm

-

9:00 pm

|

$34.99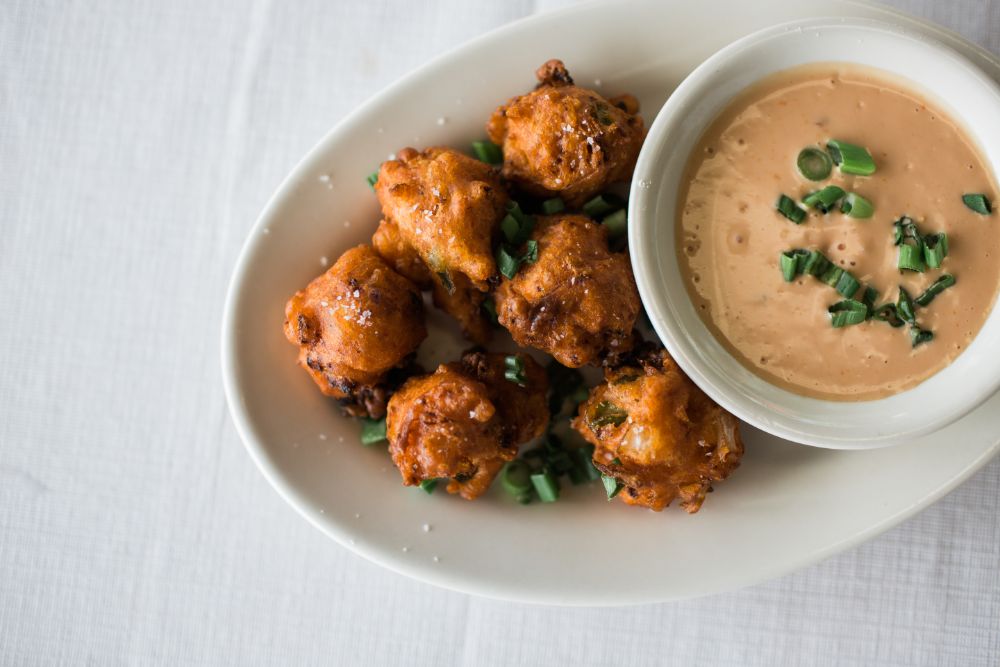 For Vaughn & Jean Cochran it all started with a love of fishing. Which led to the founding of Blackfly Lodge in Abaco, Bahamas. Which led to Blackfly The Restaurant in St. Augustine. Which then led to the Cochrans opening Blackfly Cafe & Tarpon Taproom in Jacksonville in 2016.
We are delighted to come together with Blackfly Cafe to present a Caribbean-themed Dinner Adventure for all of our Jax foodies. All of the Blackfly establishments pride themselves on creating delicious, tropical inspired food from scratch. Known for their family recipe conch chowder, everything at Blackfly is made with authenticity and a love for the flavors that started it all.
This Tropical Dinner Adventure will be on Wednesday, January 17, at 7pm. Tickets are $35.99 and include six courses plus a craft beer.
Menu
Course 1: Bahamian Conch Chowder
A blackfly family recipe directly from Abaco. Bahamas. Our conch chowder is lovingly prepared with all the traditional ingredients. It is tomato based and mildly spicy with all the texture and flavors you would find in the islands.
Course 2: Cuban Sandwich Stack with Bahamian Conch Fritters
This recipe has been handed down from generation to generation to our Blackfly Lodge in Abaco. A good mixture of roasted red bell peppers, onions and a generous portion of conch then lightly fried to perfection in a bite size hors d'oeuvres. Served with a house made scotch bonnet aioli. Accompanied by a Cuban sandwich stack.
Course 3: Korean BBQ Pork Taco
Grilled flour tortilla filled with slow smoked pork butt shredded and dressed in a house made Korean BBQ sauce, bean sprouts, matchstick cucumbers and thin sliced red onions
Course 4:  Grit Cake with Fried shrimp
Braised bacon grit cake, brown butter beurre blanc, lightly fried shrimp, sautéed bell peppers, fried bacon strip, and garnished with julienned green onions
Course 5: Marinated Flank Steak over Arugula with Waterlemon Salad
Thinly sliced marinated flank steak with a bed of arugula served with crumbled goat cheese, watermelon rind pickled and grilled, and watermelon gazpacho
Course 6: Scratch-made Brownie Sundae
House made chocolate brownie with chocolate chips served with vanilla ice-cream and a house made chocolate syrup
*Gratuity not included in price of ticket
*Menu subject to change due to availability
Contact Lisa(at)JaxRestaurantReviews(dot)com with any questions or concerns.
Related Events